Virtually everyone I know has their own way to prepare jambalaya and so do I. This is the recipe I make when I know I want plenty of leftovers for when I'm just not sure what to eat. It also works well if you are preparing a big family meal or perhaps whipping up something relatively healthy, hearty, and satisfying for a football party.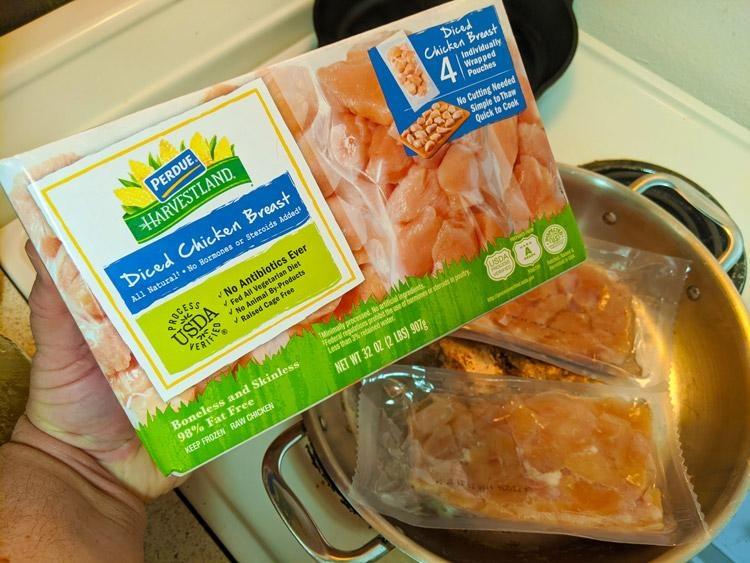 This recipe uses Perdue Harvestland Diced Chicken Breasts that you can buy online and have delivered directly to your home. They are all-natural, no hormones or steroids added, fed an all-vegetarian diet, no animal by-products, and raised cage free. These diced chicken breasts come individually wrapped so all you need to do is thaw and cook. It's way easier and less messy since you don't need to worry about contaminating a cutting board or knives.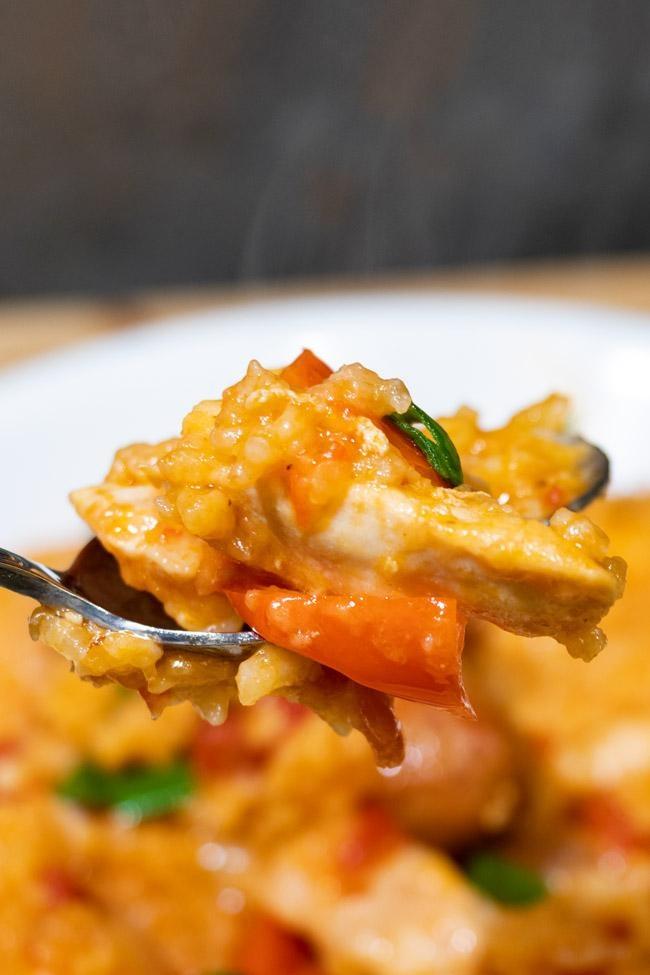 Chicken and Sausage Jambalaya Recipe:
2 cup Long Grain Rice
1 pound of Perdue Harvestland Organic Diced Chicken
1 package of Niman Ranch Andouille Sausage
(as needed) Avocado Oil (olive oil works too but I prefer Avocado since it has a higher smoke point)
1 Chopped Green Pepper
1 Chopped Red Pepper
1 Chopped Yellow Onion
3 tbs minced garlic
2 cans of Rotel diced tomatoes with chilis hot or mild depending on your taste
3 tbs of tomato paste
1 Green Onion
1 stalk Celery
4 cups Chicken Stock (use 3 cups for more firm rice)
(to taste) Bay Leaf
(to taste) Season Salt
(to taste) Pepper
(to taste) Cayenne Pepper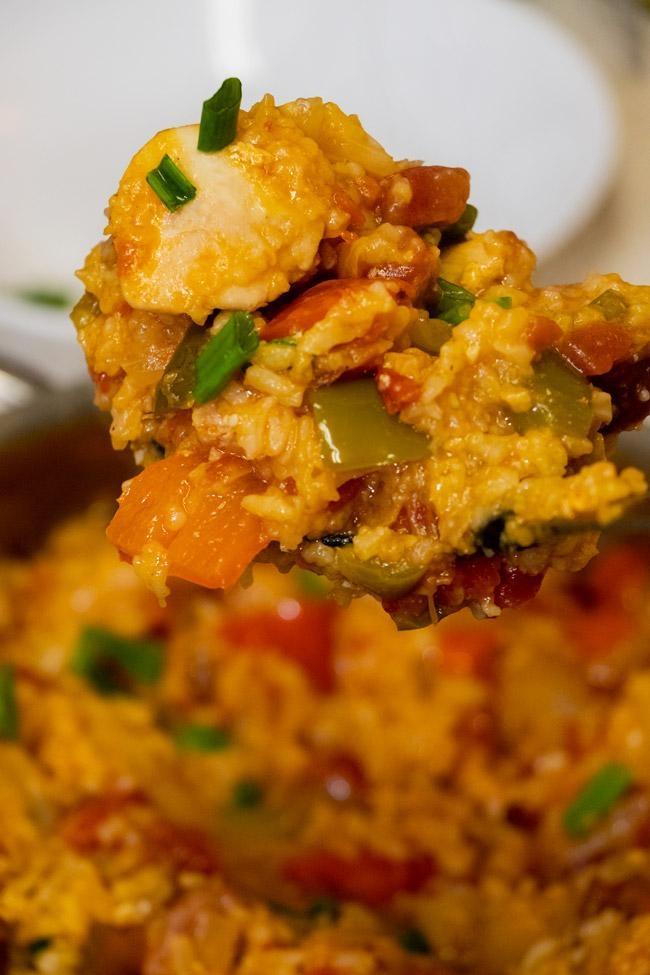 Preparation of Chicken and Sausage Jambalaya:
Saute chicken in a large pot till the Purdue Harvestland organic chicken is cooked. The Niman Ranch Andouille Sausage is already fully cooked, so you can add that as the chicken is cooking so it also gets a nice brown to it. The caramelized fats will add extra flavor to the jambalaya. Once cooked, remove from the pan and set the meat aside.
Chop the peppers, onions, celery, and garlic and to the pot with some butter or oil and cook till slightly caramelized. Add the chicken stock, tomatoes, and celery then continue cooking till they are mixed in nicely.
Season the mixture to taste with Season Salt, Black Pepper, Cayenne Pepper, add a few Bay Leaves.
Rinse the Long Grain Rice. There are starches that I like to include in my jambalaya, so I usually just do a quick rinse but if you want yours to be less starchy, wash well. Once the rice is rinsed, add it to the pot, bring to a boil, reduce the temperature and place a lid on it.
Now, it's time to wait between 15-20 minutes, so grab a beer and let the mixture simmer till the rice is tender and has fully absorbed the liquid. Note I like my rice nice and soft but if you would prefer less so, reduce the amount of chicken stock used.
Before serving, add the green onions and mix the jambalaya to ensure that every spoonful has the right mixture of sausage, chicken, peppers, and onions.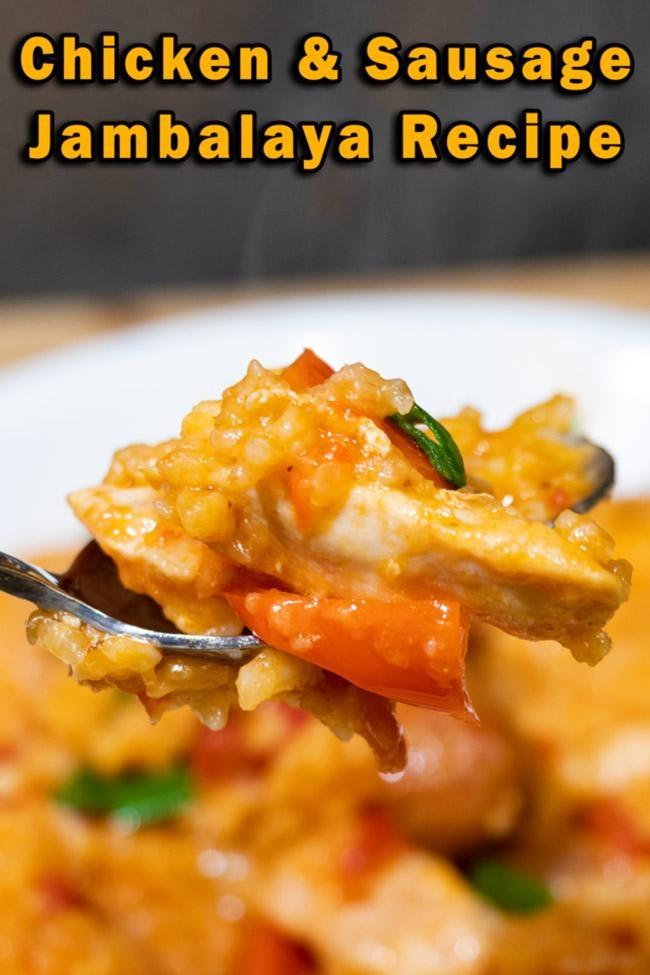 The thing I like about this recipe is that while there are a lot of ingredients it is relatively easy to make and is very hearty. With the blend of peppers, onions, tomatoes, chilis, and organic chicken it is a great choice for getting important nutrients that men need.
For instance - Bell Peppers have one of the highest concentrations of Vitamin C out there. Tomatoes have been linked to lowering men's risk of stroke, helping fight prostate cancer, and preserving brainpower. Chili peppers even help promote heart health, mitigate migraines, improve metabolism, and of course, acts as a natural decongestant. So, while this isn't going to "cure what ails you", it's a good start. Just remember to use skinless diced breast meat like I did, plus apply oil and salt sparingly.