While many people might look at English muffins simply as a platform to hold melted butter and some jam, for me they are much more versatile than that. In fact while I love them for breakfast and brunch there are a bunch of other uses for them as well. You can find more of those on the Bays English Muffins website, but for today we created a special recipe that combines two of my favorite flavors – French Toast and Cinnamon Sugar Toast.

Bays English Muffins can be found in the refrigerated dairy section – not the bread aisle. This is to preserve their freshness vs making them "shelf stable" like other bread products where certain sacrifices must be made to maintain the fresh flavor.
Over the past few years, "breakfast" has become an any-time-of-day meal and so while this Cinnamon Sugar French Toast could obviously be made for breakfast, it works great for bunch as well as a quick to make late night snack as well.
The thing I like about this recipe is that there are only two dishes to clean up – the mixing bowl and then pan and neither will be hard to clean up so that means less mess laying around the kitchen after eating!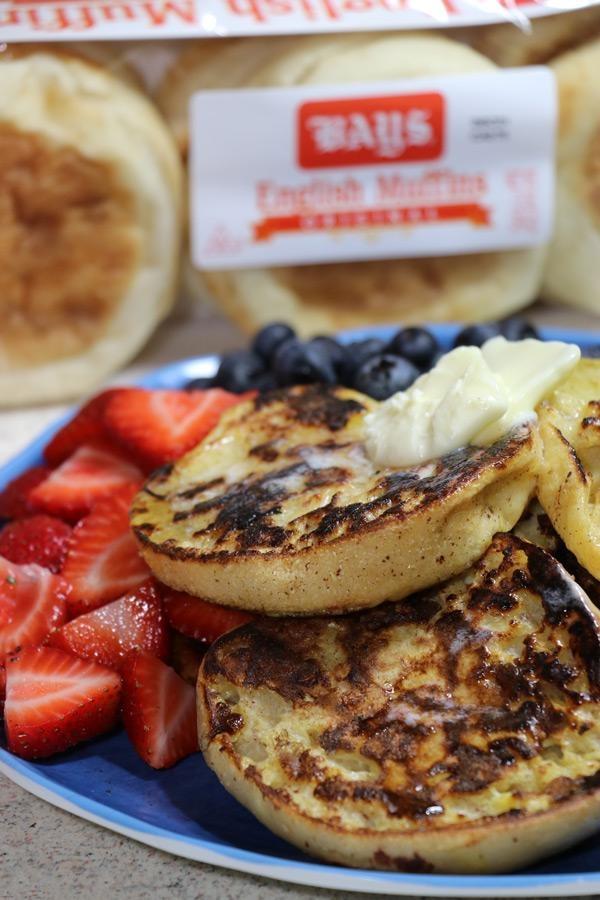 Cinnamon Sugar French Toast
This recipe is designed to scale but the proportions below are using a full sleeve of Bays English Muffins.

Ingredients:
1 sleeve of Bays English Muffins
4 X-Large Eggs
¼ cup of Milk
1-2 Tbsp Dark Brown Sugar
1-2 Tsp Fresh Powdered Cinnamon
You may also want to top the Cinnamon Sugar French Toast with extra cinnamon sugar – I make this by blending 3-4 Tbsp of brown sugar with 1 Tsp of powdered cinnamon. I like the flavor of dark brown sugar, but you can also substitute regular white sugar in this recipe.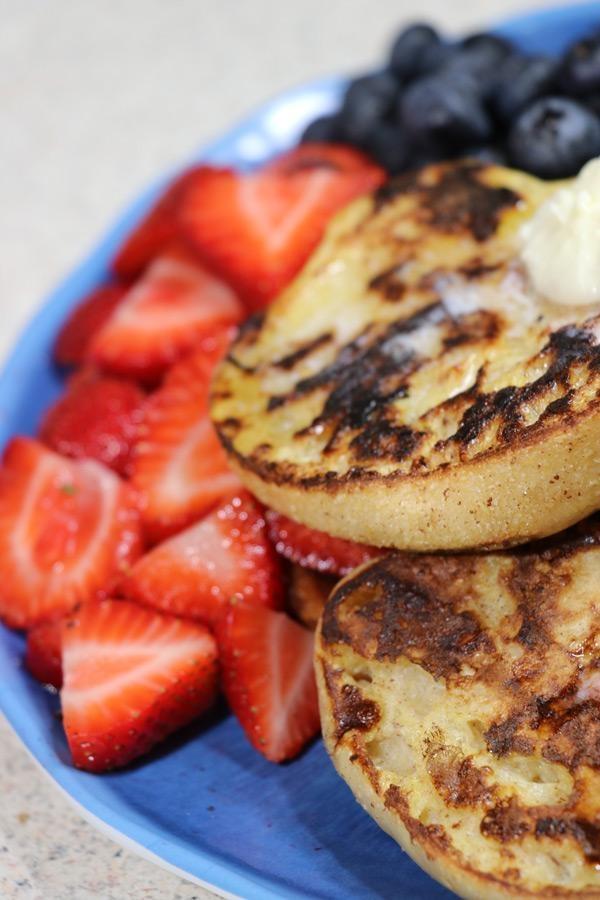 Preparation:
Crack 4 eggs into a mixing bowl or casserole dish and whisk them. It is important that you have a wide flat bottom so that you can adequately soak the Bays English Muffins and cover it with the egg mixture completely.
Next, mix in the dark brown sugar and cinnamon. My proportions above provide a very light flavor but you can scale it up to make things more cinnamon or sweeter.
Dunk the separated Bays English Muffin halves in the egg mixture and make sure that they are completely coated with egg.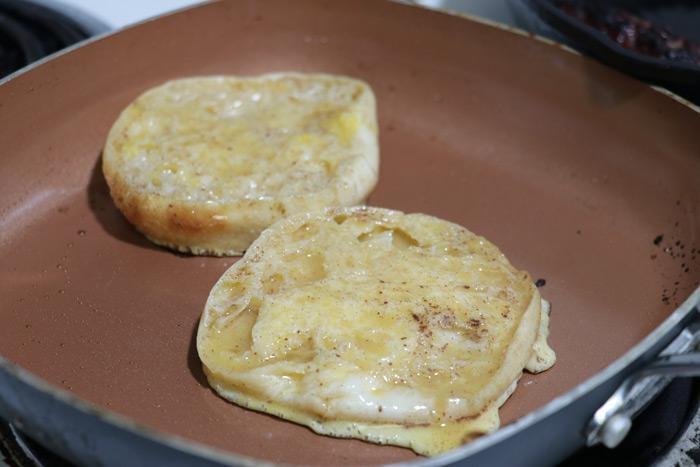 Place in a pan over medium heat – be careful not to have the heat to high or that will burn the sugar making it darker than you may wish.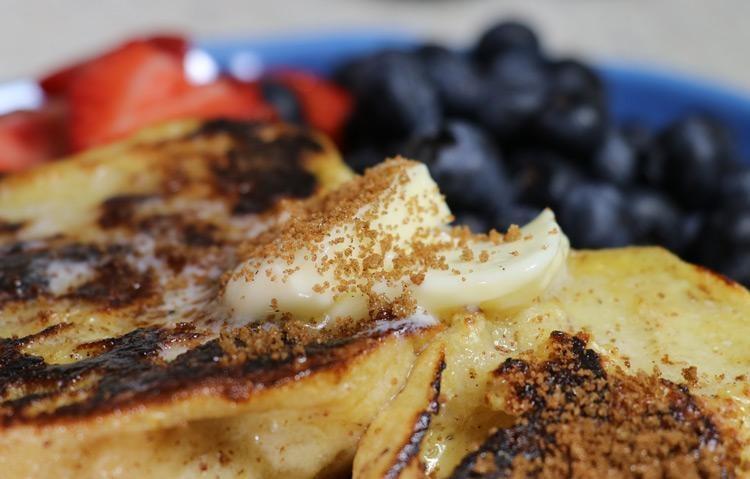 Once fully cooked, remove from the pan and plate along with fruit or sausage and top with butter and more cinnamon sugar.