As someone who hails from one of the top beer areas in the US, it's easy to forget that beer has a heritage that spans for hundreds of years. Despite the popularity of some of my "West Coast" favorites, it's refreshing to step back in time and try something that's been being brewed for hundreds of years like I did recently with Gulden Draak out of Belgium.
Every great beer should have a story and Gulden Draak has it's own. The Golden Dragon on the label is actually the one that sits atop the Ghent Belfry. According to the legend, the golden dragon once adorned the bow of a ship lead by a Norse king, later was owned by the emperor of Constantinople to be featured on the dome of the Hagia Sophia. More than 100 years later it is now a permanent fixture on this Belgian belfry where it sits to protect the wealth and prosperity of the city.
The question is - does the beer stand up to this honor and legend? Let's find out!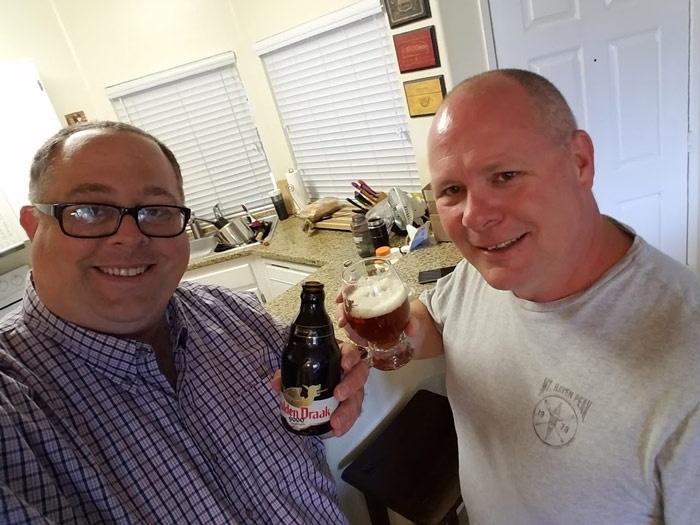 The folks at Global Beer Network sent me two different versions to taste - the Gulden Draak Triple Ale and Gulden Draak 9000 Quad. Both are excellent beers that have won numerous awards, but despite the accolades it isn't a beer that's easy to find in American bars and restaurants, though I did find it at my local beer super-store and you can visit their Facebook page and use the locator to find a location near you.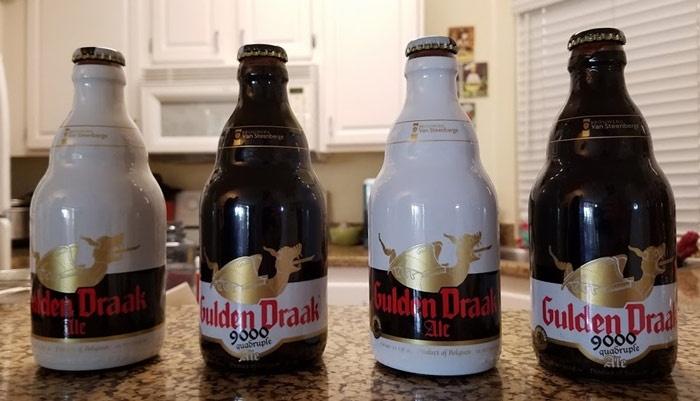 Gulden Draak 9000 Quad Ale
Of the two, this is the one I preferred the most. It is a deep amber with a slice apple and pear taste followed by a malty flavor. It pairs best with buttery cheeses like brie, gouda, havarti and Swiss along with sharp cheeses like blue and cheddar. Additionally it pairs well with smoked meats and wild game. While it is 10.70% ABV, it was surprisingly drinkable, so watch out.
Gulden Draak Triple Ale
This is the original, and while it comes in a white coated bottle, it's actually the darker of the two. For me, the malt and toffee-like sweetness was a bit overwhelming initially while drinking it plain. When paired with a strong beef flavor though, it worked well. Likewise, it should work well with other rich flavors including desserts such as a chocolate brownie or cheese cake. At 10.50% ABV it's slightly less than the 9000 Quad but still a very strong beer that's probably best enjoyed with a meal vs by itself on an empty stomach.
Centuries Old Brewing Techniques Becomes Modern Again ...
One of the things that's unique about these beers compared to what most Americans are familiar with is that it is re-fermented in the bottle. This second fermentation gives Gulden Draak a creamy head and very strong body. In 1998, the American Tasting Institute (now ChefsBest) awarded Gulden Draak Triple Ale the "Best tasting beer in the World". This is a journey that started in the 1700's and now today combining the best techniques from the past with the advantages of modern scale and distribution.