Despite the political back and forth, Americans and Mexicans have a lot in common when it comes to what we love to eat. Sure, we might prepare things a little differently by trading one ingredient for another but at our core we share a lot of similar traditions. One of these that I'm exploring today is carnitas - or pulled pork as it would be called in the Southeastern United States.
At Mexican restaurants, carnitas is one of my favorite types of meat and I love to make crockpot pulled pork, so I was excited to combine the two and give it my own twist thanks to some inspiration from La Morena.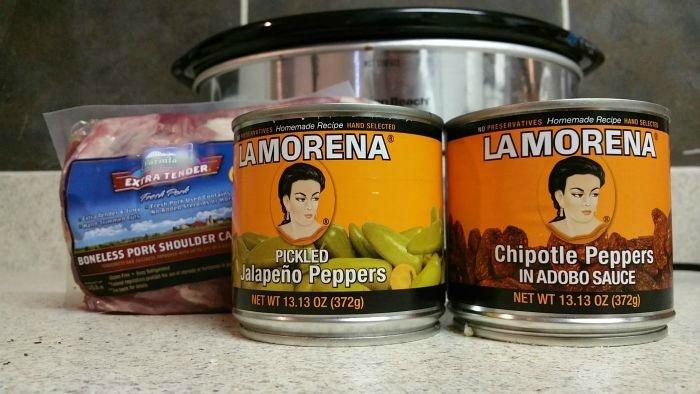 As "European Americans" we really shouldn't be afraid of the "Hispanic Food" aisle at the grocery store, but I find all too often we pass that by and opt for more familiar brands when there are some gems that we've yet to discover. La Morena is one of those and while I've seen their distinctive orange cans before, I've never actually tried it out till now. They have a variety of products ranging from beans to Pickled Jalapenos & carrots to Chipotle Peppers in Adobo sauce and they can be found in the Hispanic Food section of your local Walmart.
I also picked up some pork shoulder, spices, and corn tortillas while I was there to complete the meal.
Back home it was time to break out the crockpot and get cooking!
Crockpot Chipotle Carnitas Recipe:
Ingredients:
1 Can of La Morena Pickled Jalapeno Peppers
1 Can of La Morena Chipotle Peppers in Adobo Sauce
1 Package of Extra Tender Boneless Pork Shoulder
1 Medium Yellow Onion
1 Bottle of Mexican Beer
3 oz of Reposado Tequila
2 Tbs Garlic Powder
2 Tbs of Cumin
2 Tbs of Black Pepper
2 Tbs of Season Salt
1 oz olive oil (for pan to brown pork shoulder)
Fresh Corn Tortillas
3 Tbs of Cotija cheese
1 lime sliced in quarters (optional)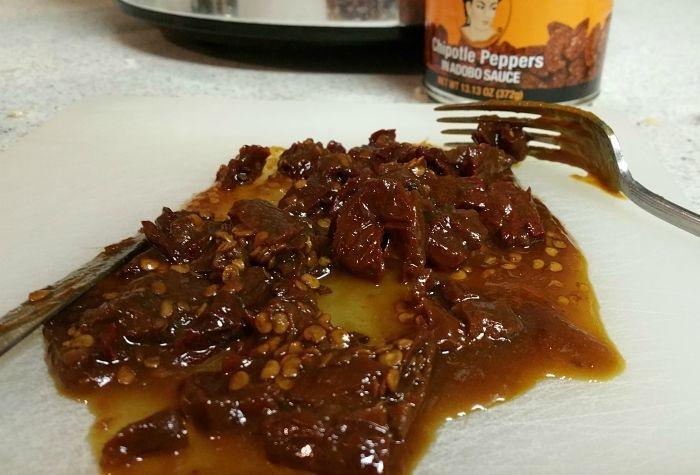 Preparation:
Just as you would if you were preparing pulled pork for the crockpot, brown all edges of the shoulder, making sure to pour some olive oil in the pan first so it doesn't stick.
While it is browning, dice 3 the chipotle peppers and onion and toss it into the crockpot along with 2 tablespoons of the adobo sauce from the can.
After the pork has been browned, add the seasonings and then pour in the beer to deglaze the pan so that all the good tasty bits of burned meat come up and can be added into the crockpot when you pour the mixture in there.
Cook on high for approximately 6 hours or until you can shred the pork with your fork.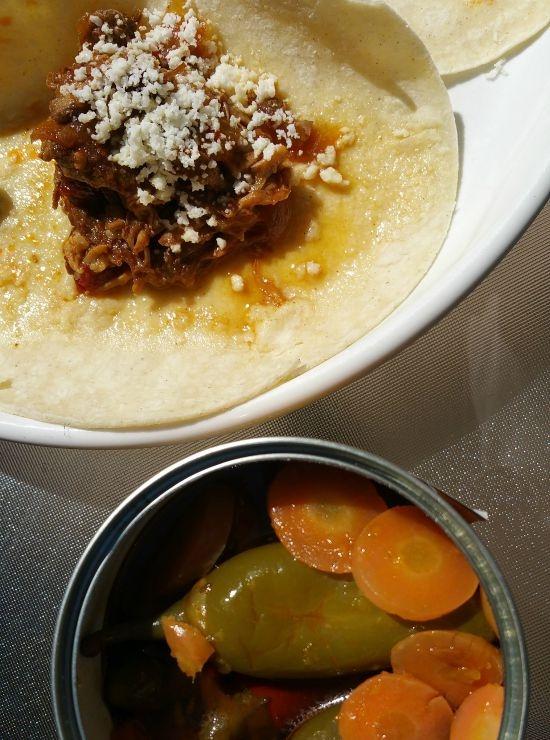 With the pork shredded, it's time to complete your tacos!
Take the meat and place it in the center of the tortilla and add a jalapeno and some carrots, then top with some cotija cheese.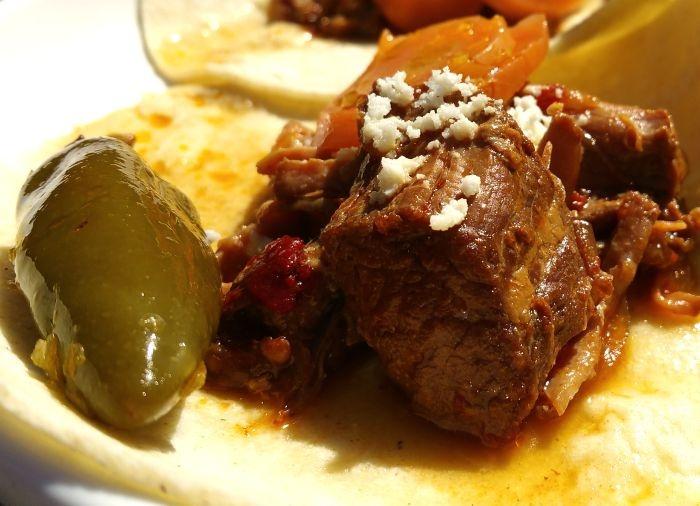 If you've done things right, you'll have a taste that is completely Mexican - but a texture that is completely familiar as pulled pork. The thing I like about this is that since you are cooking with all natural ingredients it tastes great and you don't need to add BBQ sauce to it, so there's no added fat or sugar from BBQ sauce like you would have if it was traditional pulled pork.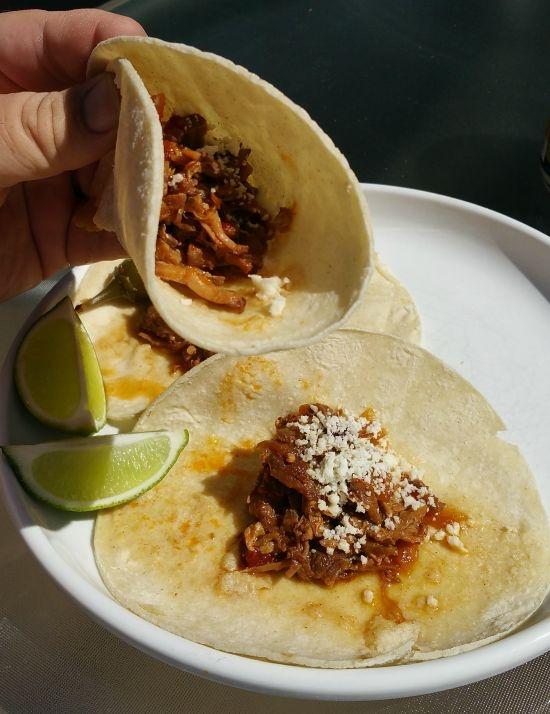 Now you're ready to dive in and enjoy these Chipotle Carnitas Tacos and feel free to add a squeeze of lime to the top.