This recipe might seem a bit odd at first, but it ends up being a delicious way to eat your veggies in a whole different way. It's quick and simple to make these Curry Roasted Peppers, Peas, and Carrots and they make a fantastic "movie snack" too!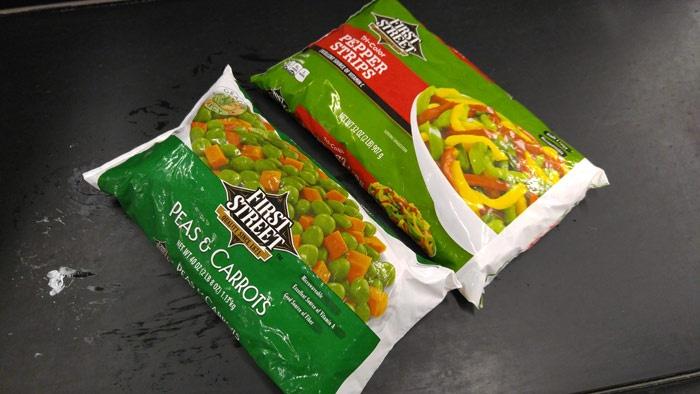 hile popcorn is obviously the traditional movie snack, I've created an alternative made with First Street frozen pepper strips and frozen peas and carrots. It's really easy and tastes great plus is more healthy for you than classic butter soaked popcorn.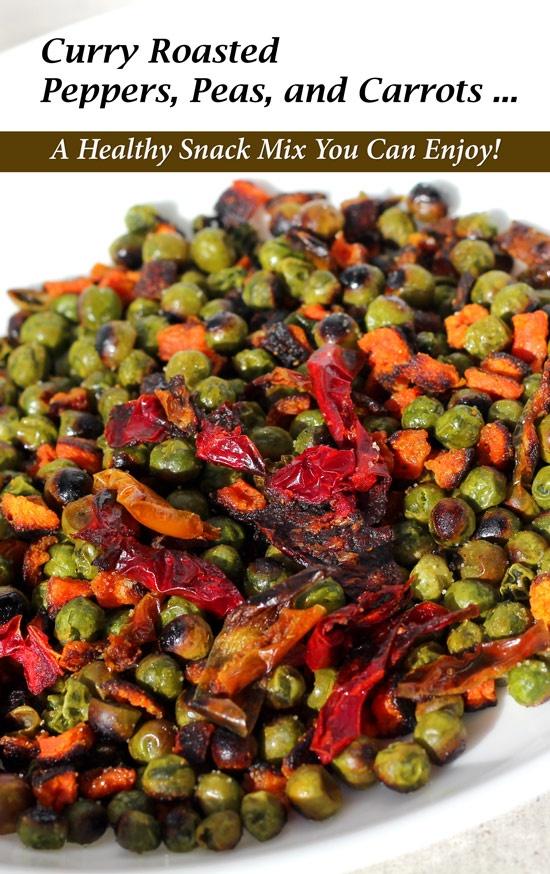 Curry Roasted Peppers, Peas, and Carrots:
Ingredients
One bag of First Street Frozen Pepper Strips
One bag of First Street Peas & Carrots
Sea salt and Curry Powder to taste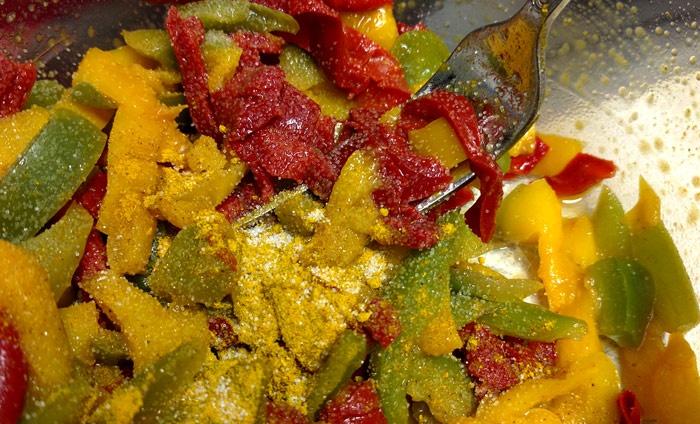 Directions:
Place the peppers in a mixing bowl and add salt and curry powder.
Next, place the mixture on a foil-lined baking pan and bake at 275 for 20 minutes and then shuffle so all sides are able to have the water evaporate and get a bit crispy.
Repeat the process with the peas and carrots. The two trays will have different cooking times that will vary depending on humidity, size of your oven and other similar factors.
Once the contents of both trays have dried a bit and crisped up, take them out of the oven and put into a bowl.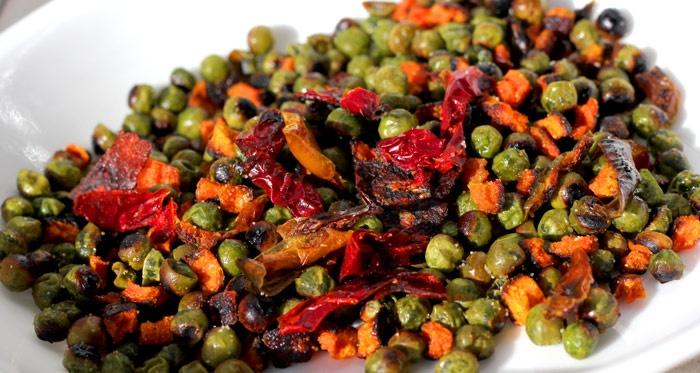 There you have it - an alternative to movie popcorn and a cool way to eat your vegetables without even thinking about it!