I love fun wines and the personality behind them, so I was excited to try MERF Wines Cabernet Sauvignon a few weeks ago. All too often I feel like wine is either stuffy and boring or kitchy product designed to draw you in with a label but ultimately lacking the quality product to make you want more. I've been a fan though of Columbia Valley wines from Washington State since they generally have a fantastic quality to them that is almost a part of the lifestyle. David "Merf" Merfeld's product continues this so we wanted to get to know him a bit more. Here's his thoughts on travel, food, and why he switched from brewing to winemaking.
You started as a brewer, why the switch to winemaking?
The brewery I was working for was owned by Ste. Michelle Wine Estates and that lead to an opportunity to join the Northstar winemaking team. It presented a new and exciting challenge. I loved drinking beer and wine. This switch allowed me to expand on my knowledge of fermentation science.
I find that all too often, the marketing world categorizes alcohol by gender - whiskey is for guys and wine is for women. Why do you think that is?
I'm not sure. Maybe has something to do with Prohibition. And the wine industry is fairly new compared to many Old World regions. Also, I believe wine is more food friendly and can be consumed in more social settings for both men and women.
Especially among the younger guys, there's a sense that wine is confusing - yet we're the ones that select the bottle from a wine list and buy a bottle for date night. What advice do you have for guys that want to explore the wine world more?
Don't worry. And don't be afraid to ask the wine steward/sommelier for assistance. If you want to learn more…..do some research about regions and styles of wine. And most importantly taste many different wines.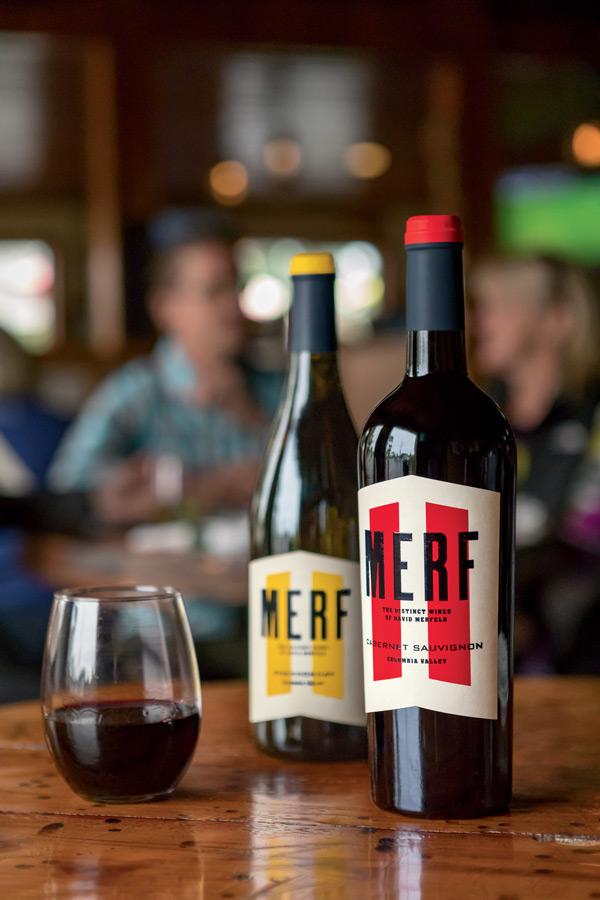 I love your Cabernet Sauvignon and I'm looking forward to trying your Chardonnay sometime soon. What's next for your portfolio?
Thank you. I love my Cabernet. I really proud about how the wines turned out. For now we want to build the brand. I really want to get as many people as possible to try the MERF wines that I have created. For what's next we will have to see. I definitely will create quality wines that I like to drink. Any suggestions?
James: I'm always a big fan of Malbec or anything that's got lots of fruit and bold flavors.
Merf: I love Malbec and that varietal performs very well in Columbia Valley. Warm vintages produce a very big, bold, and jammy wine. Also, I love Riesling. Especially when they get some age on them. Riesling is a great food wine and you can make a wide variety of styles of wine out of that varietal.
When you aren't spending time in the vineyard, where do you like to travel?
I love to travel! Eating, drinking, and exploring regions all over the world. A great part of my "job" is to travel all over and spend time in the market. Some recent places include Bamberg Germany, Nashville, Charleston, New Orleans, and Florida.
There are so many amazing wine regions around the United States today. Which ones are you most excited to see develop? How about internationally too?
That's a tough one. I firmly believe that Washington State is one of the greatest growing regions in the world. I would like to see further development of new sites in our region. Internationally, I am keeping my eye on British Columbia. The Okanagan Valley could be the next great growing region for Merlot.
What other winemakers have inspired you along your journey?
Many. The wine industry is very good about sharing information. The Washington State University Science Center has many research winemakers that have helped my career. But the biggest influences came from legendary winemakers Jed Steele and Gordon Hill.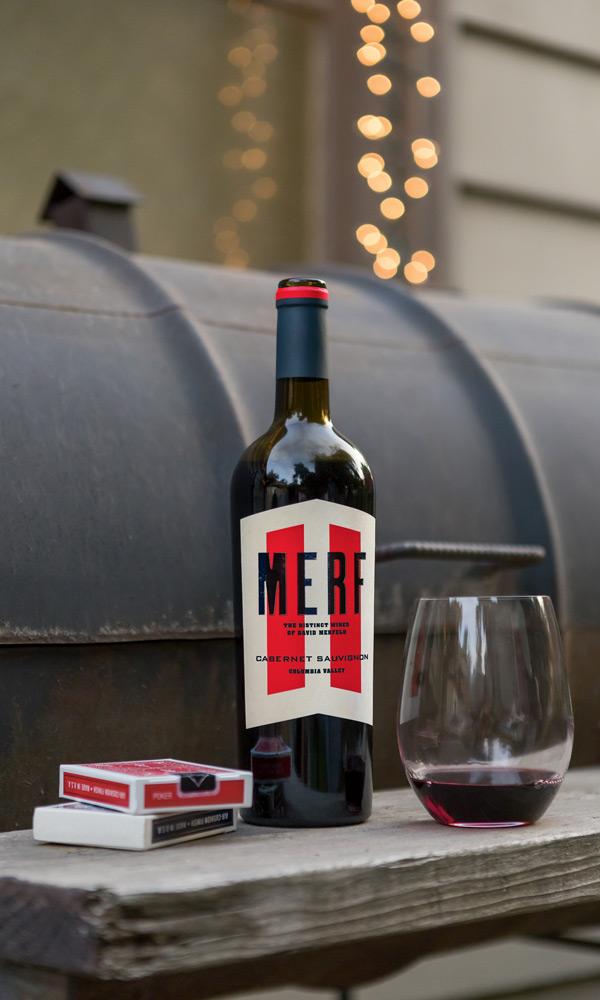 I'm hungry ... we've got a bottle of MERF Cabernet Sauvignon open on the table and the grill is heating up. What are we eating tonight?
So many choices…..I designed the wines to be food friendly and pair well will all different kinds of food. How about prime rib with crispy herbed potatoes and roasted corn on the cob. Now I'm hungry! Thanks.
MERF Wines can be found nationwide, including most Whole Foods and grocery stores. A store locator is available on their website.
For more information about MERF Wines make sure to visit their website.