Rum sometimes has a bad rap since there are a lot of inferior products out there, but thankfully there are some fantastic rums out there too. It all comes down to craftsmanship and market demands. Luckily, over the past few years we've started to see high quality products such as Don Q Gran Añejo make it to store shelves and bars around the United States. People from Puerto Rico probably laugh at this being a new trend since they've known the greatness of rum since Destilería Serrallés started producing the spirit on the island in 1865.
Since that time, Puerto Rico has become one of the top producers of rum - both in quantity and quality. Don Q Gran Añejo isn't just a rum like any other - but is designed specifically for someone who loves to enjoy a fine spirit. Based on some first hand "research", I feel like this is a cross-over spirit for anyone who enjoys whiskey or aged tequilas as it has many of the same characteristics from the aging process ... but is clearly still a rum.
Don Q is the only rum company that uses aged rum in all of their rum products - including their flavored products (which only use natural flavorings btw!). This means that you won't find them adding sugars, coloring, or additives as many other companies do. So when you take this already high quality product and take it a step higher, it's no surprise that you are about to sip something special! That's exactly what Don Q Gran Añejo is...
Don Q Gran Añejo Tasting Notes:
Don Q Gran Añejo is a super premium rum that is first aged in American white oak barrels then carefully moved to Spanish sherry casks using the Solera aging system. This creates a subtle aroma with hints of vanilla and dark caramel, molasses, and cigar tobacco from extended contact with the wood in the barrel.
Don Q Gran Añejo contains rums aged between 9 and 12 years along with Solera rums aged up to 50 years. This creates an experience that is balanced between sweet and dry.
Don Q Gran Añejo Cocktail Recipes:
While frankly I feel like the best use of this rum is simply sipping it neat or even over a few ice cubes, it does work well in many classic whiskey cocktails such as an Old Fashioned or Manhattan.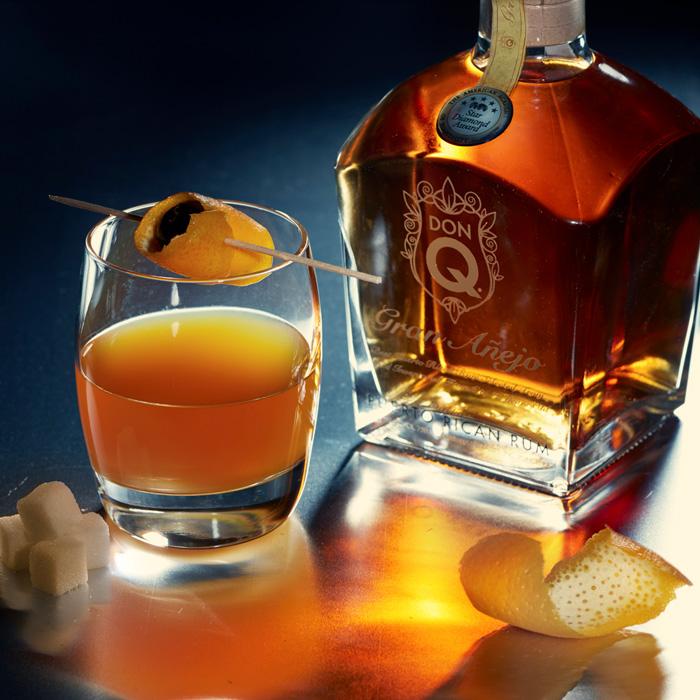 Rum Old Fashioned
2 oz. Don Q Gran Añejo rum
One Sugar cube or ½ tsp. sugar
Three Dashes of Angostura bitters
One Orange peel
One Maraschino cherry
Place the sugar cube or ½ tsp. sugar in an old fashioned glass. Add three dashes of bitters. Muddle the mixture, then swirl to coat inside of glass. Add rum and stir. Add ice and stir again until well chilled. Garnish with orange peel and maraschino cherry.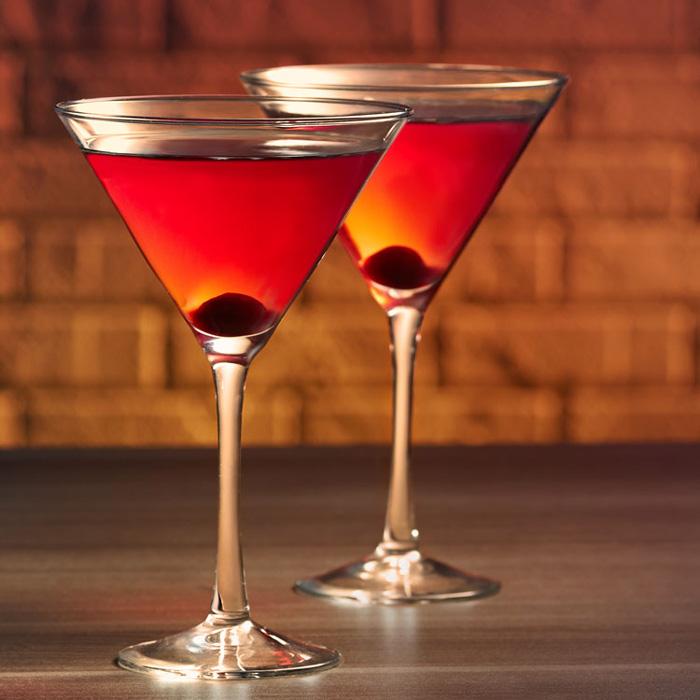 Rum Manhattan
2 oz. Don Q Añejo rum
1 oz. Sweet vermouth
Two Dashes of Angostura bitters
One Maraschino cherry
Add crushed ice and club soda or water to a cocktail glass and set aside. Add rum, vermouth, bitters and ice to a mixing glass. Stir until well chilled. Discard ice and club soda or water from cocktail glass. Strain into the chilled cocktail glass. Garnish with a maraschino cherry.