Aside from our time spent on cruise ships recently, it's been a while since we've had the opportunity to attend tasting events at local bars and restaurants here in San Diego. However, if there's one thing that can compel me to get off my seat and venture back into a bar it's a great rum paired with fantastic bartenders and that's just what we had this week when we met with Diplomatico's California Ambassador to talk a bit about two of their newer expressions: Mantuano and Planas.
For those who have never tried Diplomatico Rum before, I highly encourage you to ask for it the next time you find yourself ordering a daiquiri or other rum drink. The classic expression (in the green bottle with a black capsule) is a very good sipping rum and other previous varietals such as Reserva Exclusiva, Ambassador, Single Vintage etc. continue that same general profile. Planas and Mantuano though take things in a slightly different direction that I found absolutely fascinating.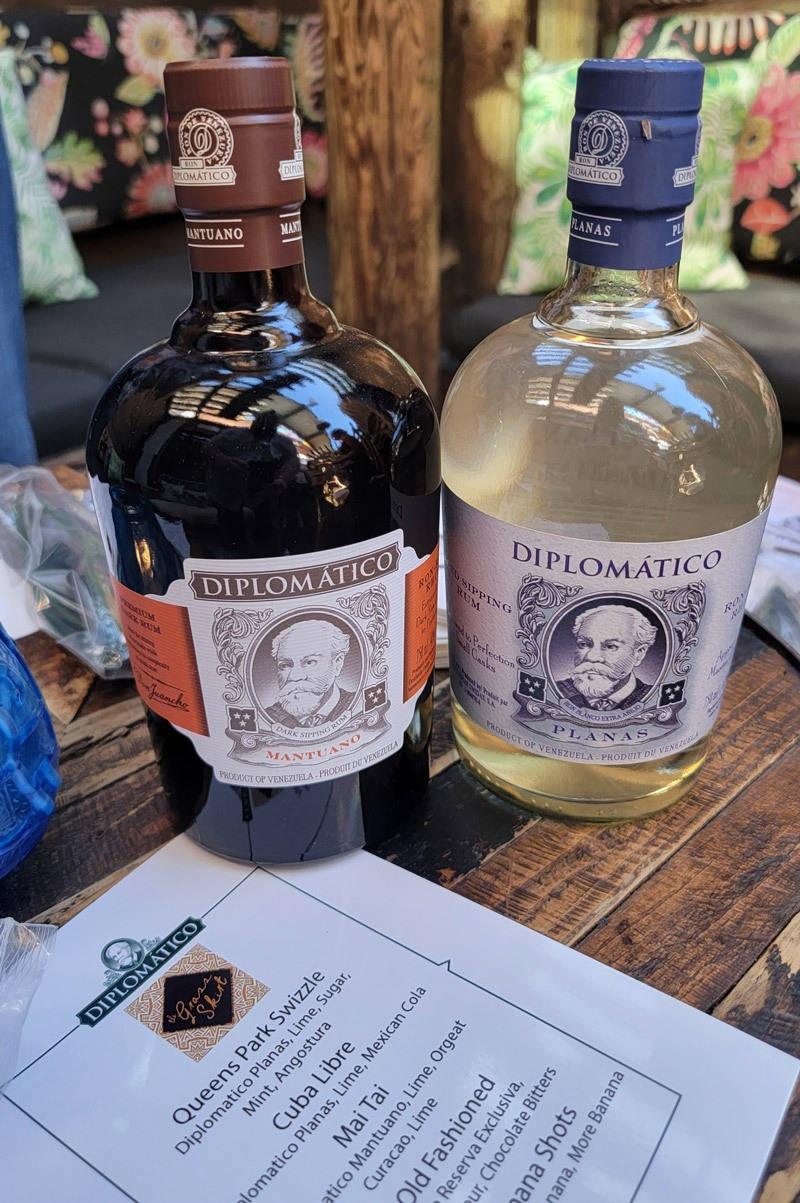 Mantuano - an authentic blend of rums that are distilled using different styles of stills and then aged for up to eight years. Versatile, Mantuano is ideal for mixing in cocktails while also maintaining its complexity for those who prefer to drink it neat. Opening up with aromas of dried plums, oak and a delicate spiciness, it is complex and well-balanced on the palate, following on with notes of dried fruits, wood and vanilla. It is the sort of rum that whiskey drinkers will enjoy since it has that true aged taste (not solara) but while it has full character it isn't overly spicy or too sweet.
Planas - this one is extra special and despite it's clear color is not a new rum. Planas is a unique white rum aged for up to six years and then charcoal filtered to remove the color and heavier flavors while retaining that more mellow experience that comes from aged spirits. Named after the distillery's location, it draws a smooth and complex flavor from this privileged land. Fresh and tropical aromas lead on to slightly fruity and creamy flavors and a delicate yet pronounced finish. Planas is perfect for premium daiquiri drinks since it is light and refreshing but far better for showcasing the fresh ingredients and the talent of an experienced mixologist.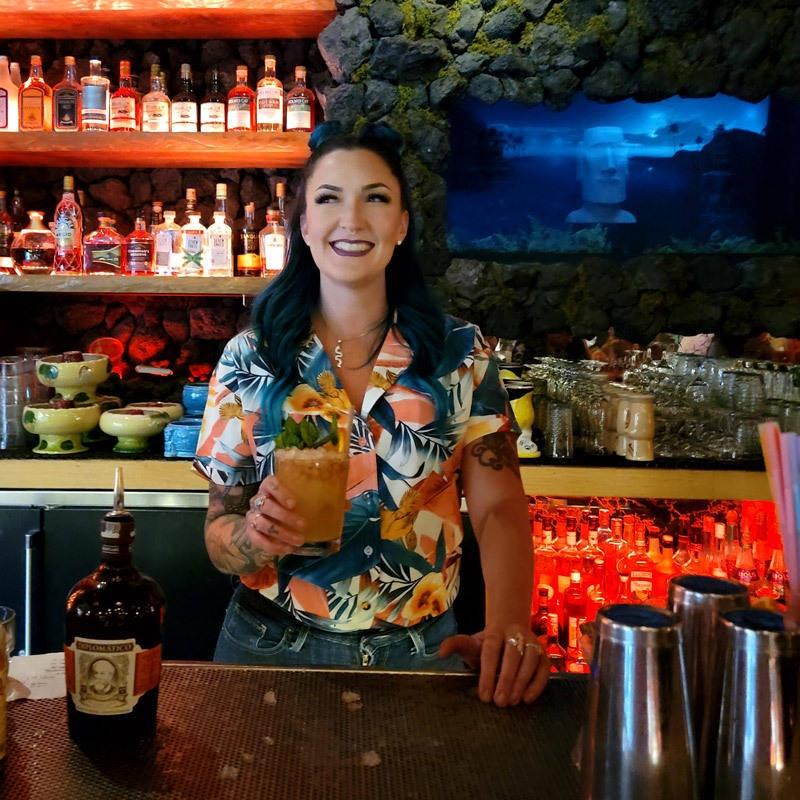 While I sincerely enjoy sipping rums and Diplomatico is one of my favorite for this since even in the classic Reserva Exclusiva expression it has a fantastically complex flavor that doesn't have the sugary feeling of some other Caribbean rums, nor the heavy feeling of rums made entirely from black strap molasses. Instead, Diplomático rums are distilled using a rich variety of methods, including various continuous column stills for light rums, batch kettle for intermediate rums, and pot stills for more complex rums.
Diplomático rums are made from sugar cane molasses and sugar cane honeys; molasses is used to produce light rums and the sugar cane honeys for more complex rums. The distillery sources molasses with a high concentration of sugar, but with a low ash content and low viscosity.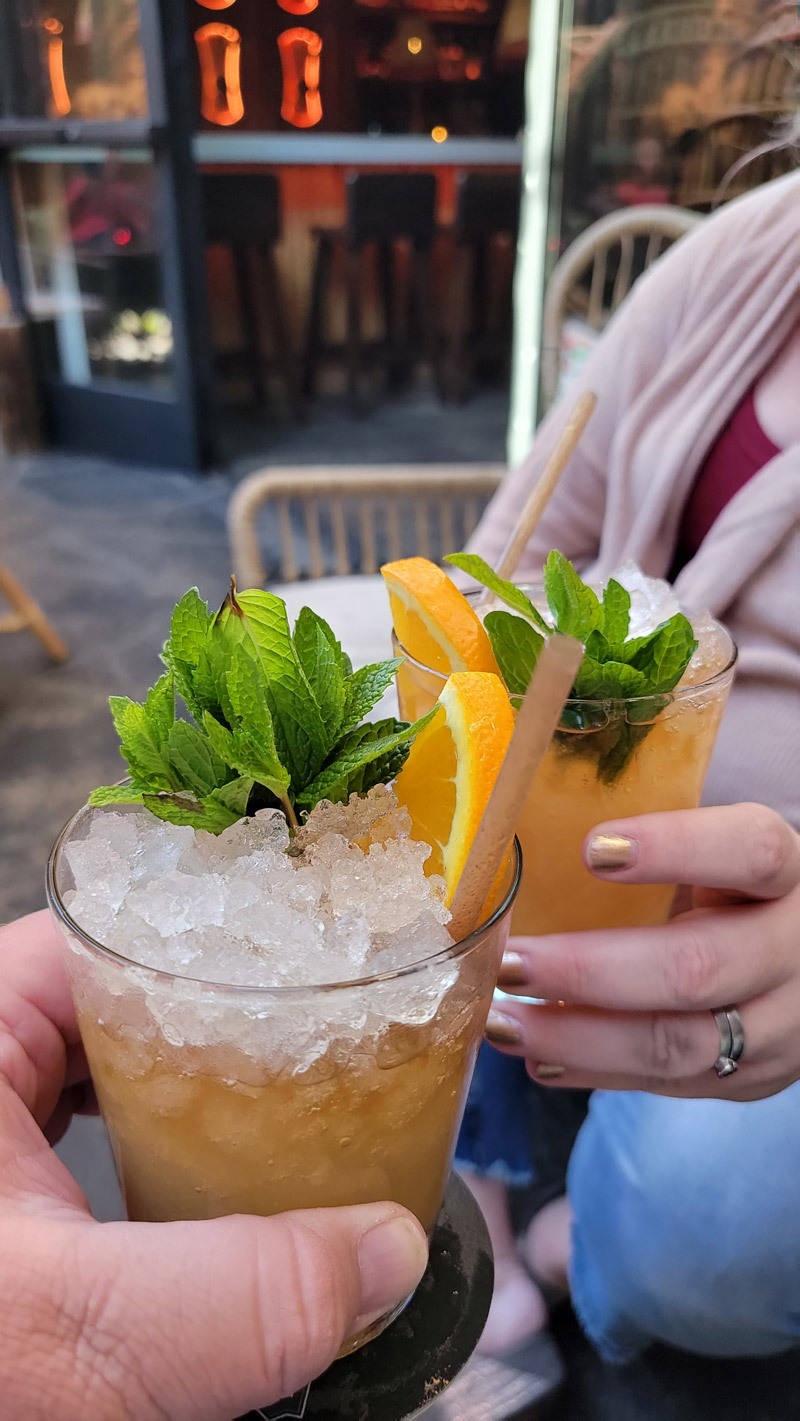 Traditionally, "rum drinks" have needed super sweet fruit juices or mixers such as colas to mask a low quality spirit. With cocktails featuring Diplomatico though, this isn't entirely necessary since the goal is to complement the spirit, not overcome it.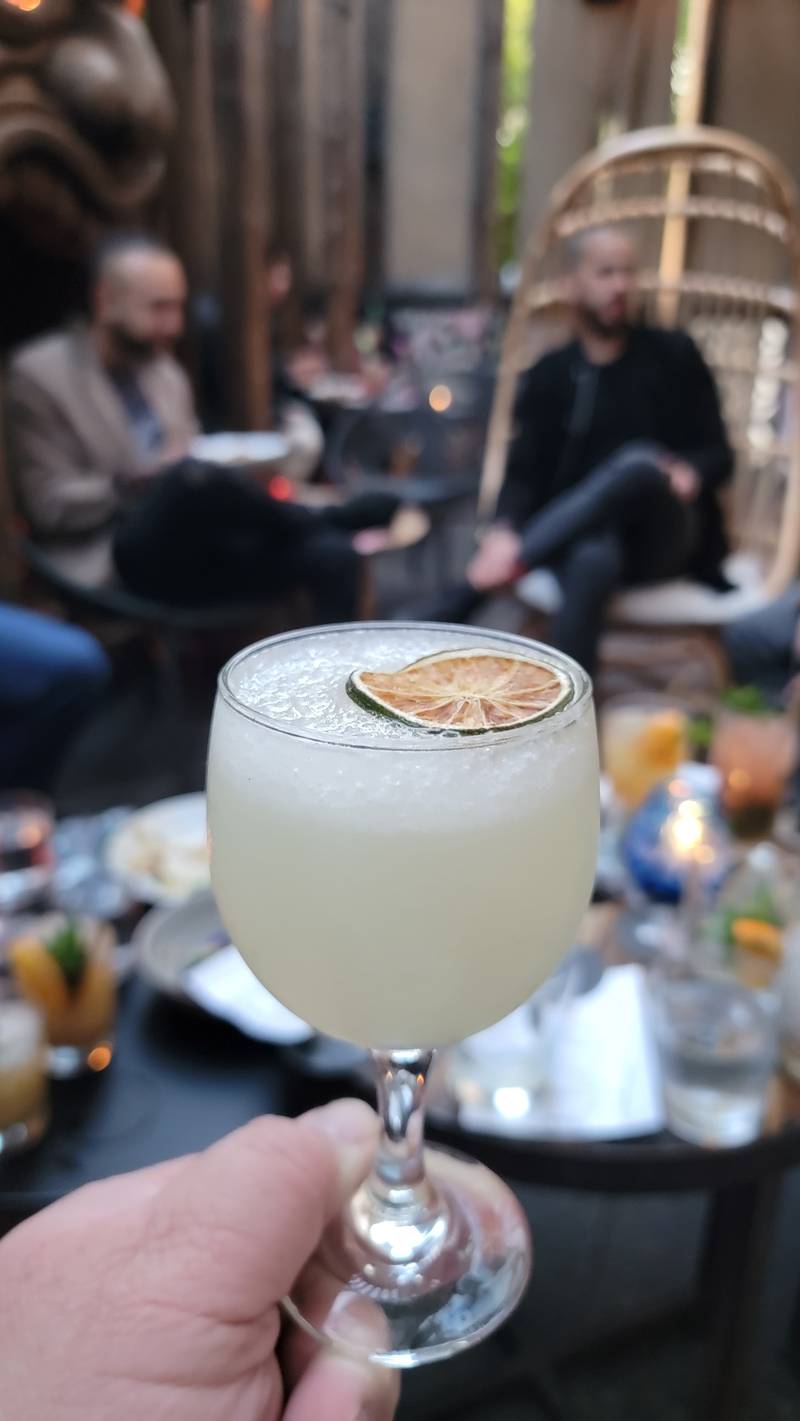 This especially important for delicate drinks such as daiquiris. A traditional "frozen strawberry daiquiri" is heavy, sweet, and tart ... however, a true classic daquiri is actually light, refreshing, and almost delicate. With a drink like this, you want to make sure to be able to fully enjoy the spirit as well as the other ingredients.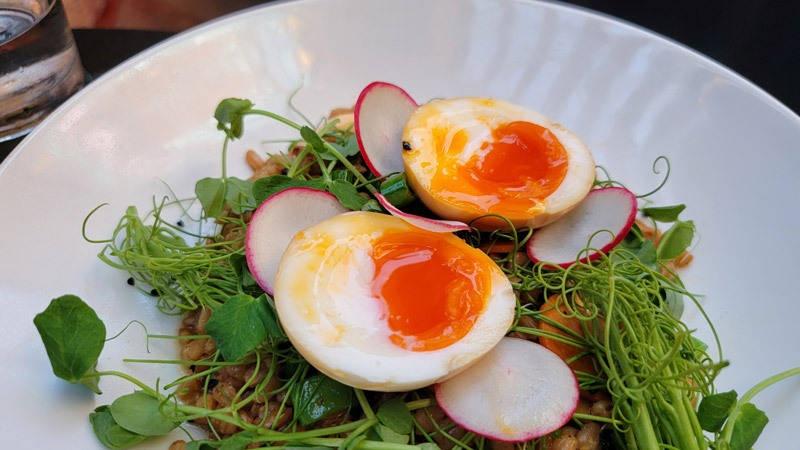 While not directly rum related, I do want to give a shoutout to the folks at The Grass Skirt. They not only whipped up some fantastic drinks for us but the food was also first rate. Treats we enjoyed here included this Farro Fried Rice, Dan Dan Noodles with sonoma lamb and shiitake mushrooms and the Black Tempura Sea Bass (below).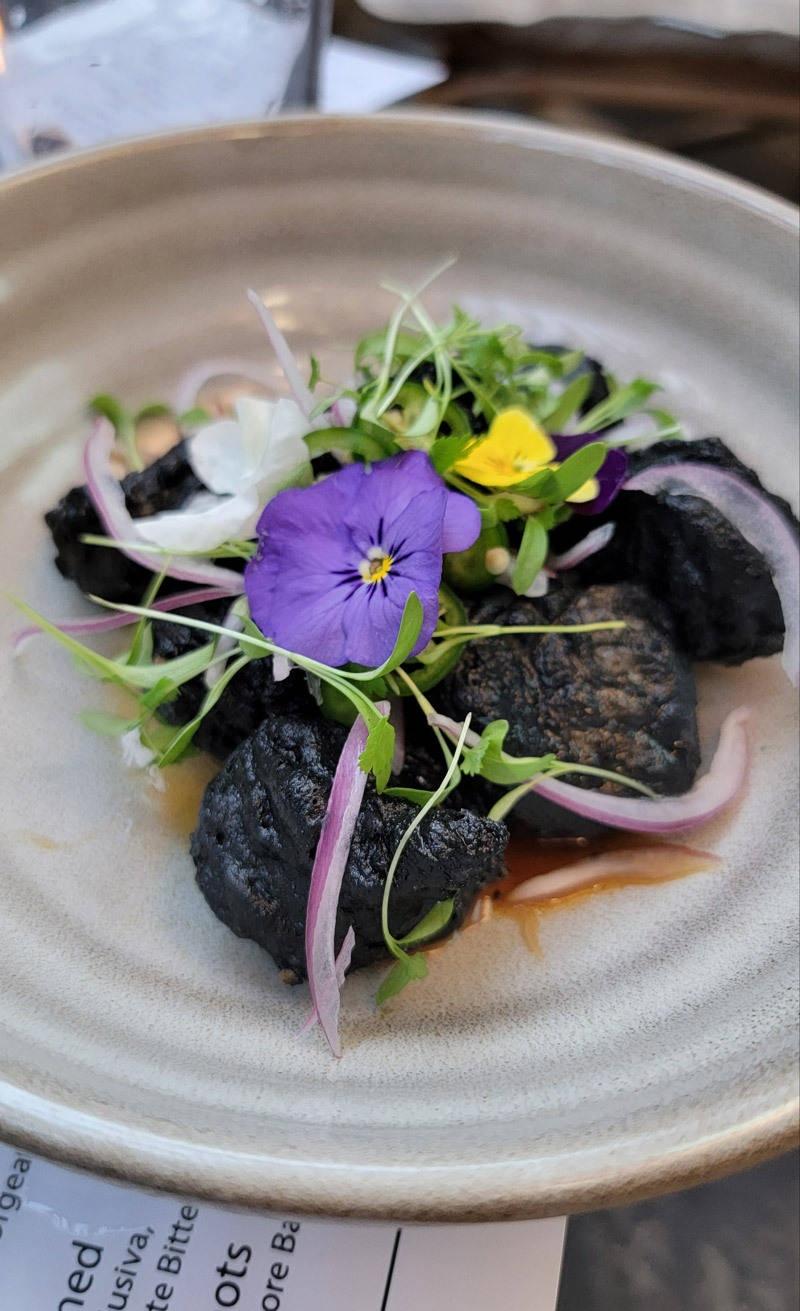 It felt good to be back out there and while I've learned how to be a good home bartender and chef over the past few years, experiences like this helped remind me that it is MUCH nicer having someone else making stuff for you!

Thanks Diplomatico and The Grass Skirt, I can't wait to return and try more of your food and other drinks on your menu as well ...