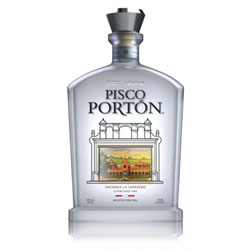 If you think that Tequila, Rum, and Cacasa are the only spirits from South America then you need to bring a chair up to the bar and try some Pisco. This is a colorless to amber spirit made from grapes and can be compared to a grape brandy.
This spirit has been distilled in the winemaknig regions of Peru for hundreds of years and is now making its way to the United States!
To help us get started, the folks at Porton Pisco sent the following recipes.
Pisco Flip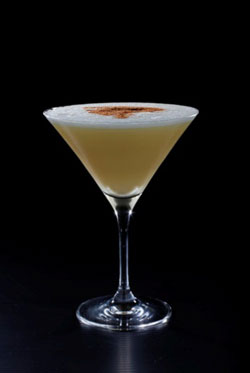 By: Joel Teitelbaum / Starlight Room of the Sir Francis Drake Hotel
Ingredients:
1 ½ parts cinnamon-infused Portón pisco
1 part unfiltered apple juice
½ part lemon juice
½ part simple syrup
1 whole egg
Method: Add all ingredients in a shaker and shake with ice. Strain into a martini glass and garnish with grated cinnamon and sugar blend.
Portónocopia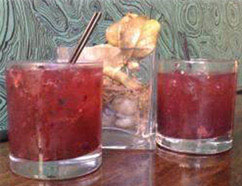 Ingredients:
1-1/2 parts Portón pisco
1 part fresh apple cider
1/2 part Pom Wonderful Juice
Squeeze of lemon
Cinnamon Stick
Method: Mix all ingredients together. Serve hot in a mug and garnish with a warm lemon wedge, or serve on the rocks and garnish with an orange slice.