The classic Caipirinha is considered the national cocktail of Brazil and I can see why. It's cool, crisp and refreshing with that laid back tropical feel but still refined enough to be enjoyed at the fanciest of occasions. I don't see it served that often outside of Brazilian restaurants though, which is a shame since it is so tasty. I suppose that's just one more reason I love going to Fogo de Chao ...

Caipirinha Cocktail Ingredients:
1 whole lime
2 tablespoons white sugar
2 oz. Cachaça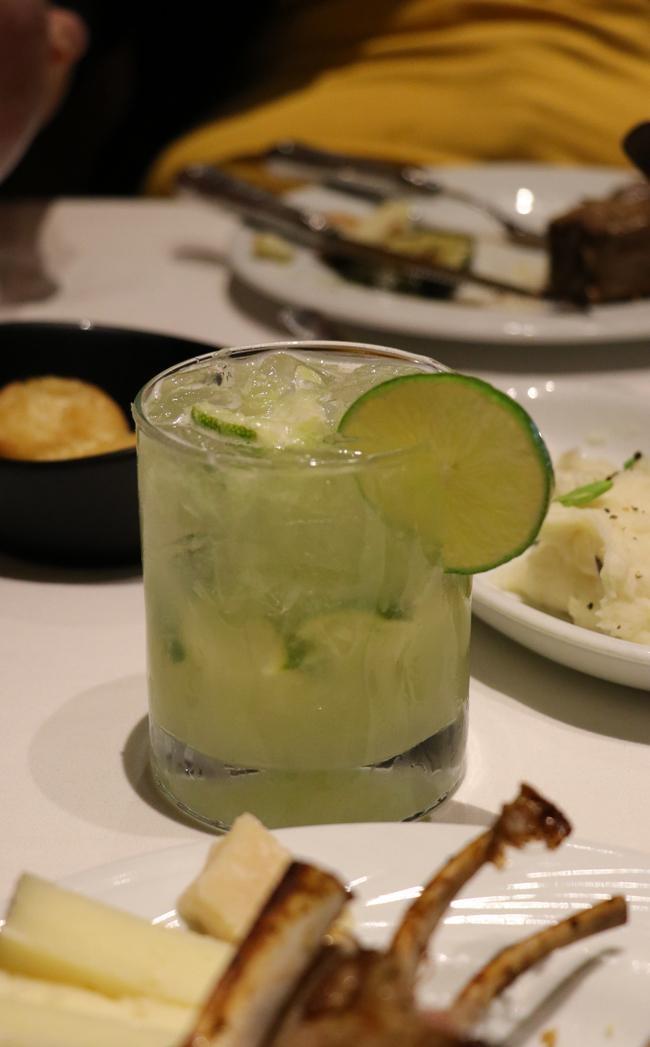 Preparation of Caipirinha Cocktail Recipe:
Cut lime in half and remove core (this is the bitter part of the lime; it is not sour).
Slice lime thinly against the direction of the core.
Place sliced lime in a rocks glass and add two tablespoons of sugar.
Muddle lime and sugar together to extract the natural juice of the lime.
Fill glass to the brim with ice, and add 2 oz. of cachaça.
Cap glass with bar shaker and shake thoroughly to ensure the sugar dissolves evenly.
Pour back into rocks glass and Serve at once. Enjoy!
Note: Garnish the Caipirinha with a lime wheel or stick of sugar cane, as desired!