Las Vegas has been a foodie town for generations and despite the fancy new places that open up every week, there are still some classics left in town like the Golden Steer Steakhouse. Founded in 1958, it saw the golden years of "Old Las Vegas" and a list of celebrities a mile long, including: Frank Sinatra, Muhammad Ali, Tony "The Ant" Spilatro, Natalie Wood, Nat "King" Cole, Joe DiMaggio, Elvis Presley and Mario Andretti. In 2009 Bon Appetit Magazine even featured it in their feature, "The Best Steaks On Earth." Now, they are revealing some of their famous recipes and we've got a few samples to share!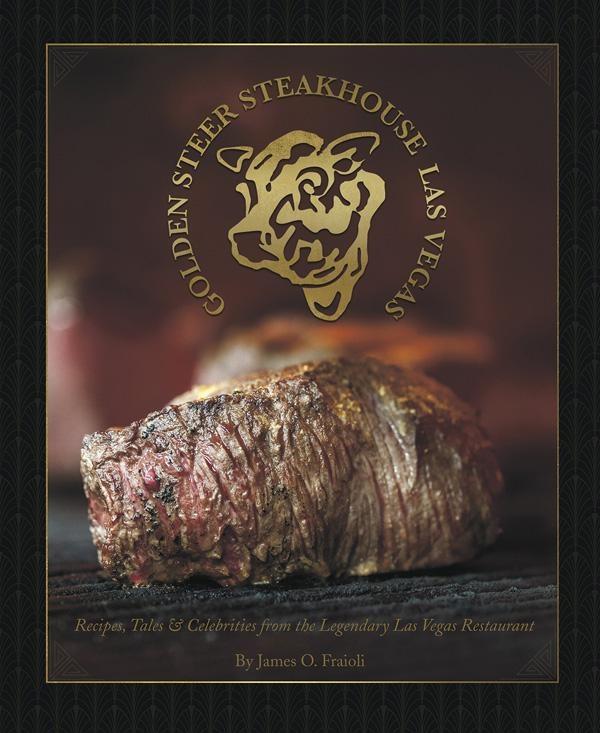 Golden Steer Steakhouse is the quintessential Old Vegas Steakhouse, and if you are looking to step back in time, this is the place to go. If you can't make it out to Vegas though, you can get the Golden Steer Steakhouse Cookbook on Amazon right now for only $24.95.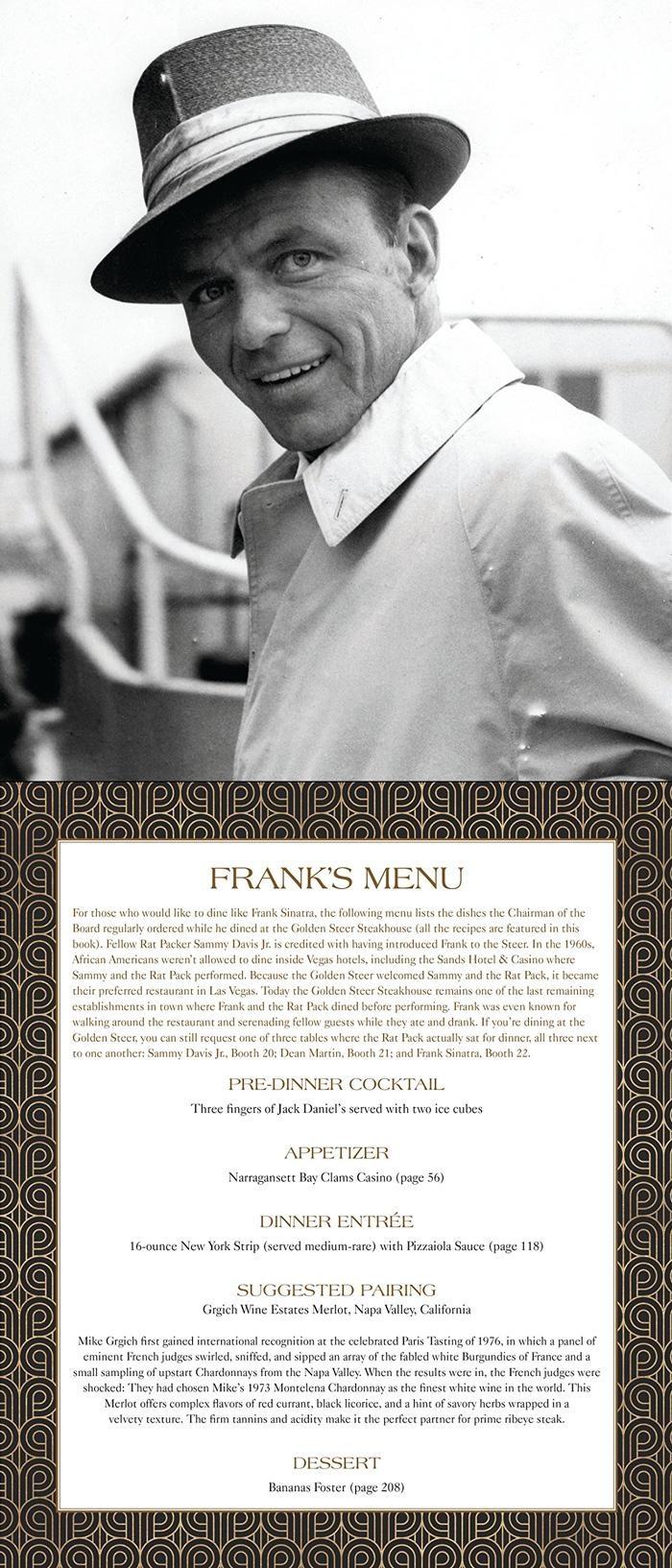 Golden Steer Steakhouse is probably most famous for being a frequent favorite of Frank Sinatra and the Chairman of the Board even had his own booth there. The cookbook has tons more recipes though!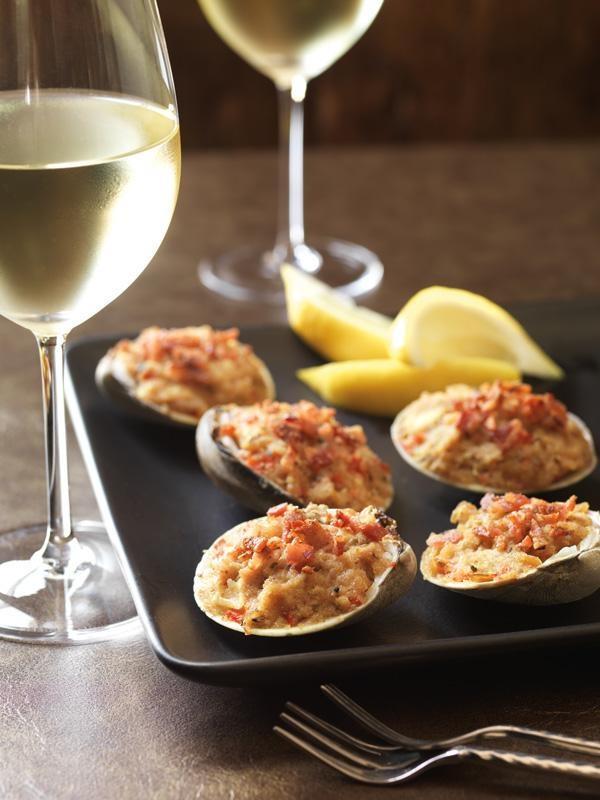 Narragansett Bay Clams Casino
Ingredients
12 large fresh clams
clam mixture (see below)
crumbled cooked bacon
lettuce, for garnish, if desired
lemon wedges, for garnish
Clam Mixture Recipe
Ingredients
1⁄2 roasted red bell pepper, diced
2 tablespoons olive oil
1⁄4 yellow onion, peeled and diced
1⁄2 teaspoon minced garlic
2 pinches dried oregano
2 pinches white pepper
1 pinch salt
1 tablespoon salted butter
1⁄4 cup white wine
1 cup chopped clams
1⁄2 cup clam juice
1⁄2 cup bread crumbs

Roast a red bell pepper by placing it under the broiler or on a hot outdoor barbecue, turning often to blister all sides. When the skin is charred and soft, remove from the heat and immediately place in a paper bag, foil, or sealed container to trap the steam. Keep sealed for about 10 minutes. Slice the roasted pepper, removing the stem, seeds, and loose skin, and dice. Heat the olive oil in a sauté pan over medium heat. When it's hot, add the diced pepper, onion, garlic, oregano, pepper, salt, and butter. Let it cook for about 2 minutes. Add the white wine and reduce the heat to low, letting the mixture simmer for about 3 minutes. Add the chopped clams and clam juice, and simmer for another 3 to 4 minutes. Stir in the bread crumbs to thicken the mixture. Remove from the heat and let cool.
Preheat the oven to 350 oF
Shuck each clam to loosen the clam meat from the muscle. Keep the meat in the shell, and detach and discard the other/empty shell. Next, pack the clamshell with 1 or 2 tablespoons of Clam Mixture, depending on its size. The mixture should be rounded off on top. Add some crumbled bacon to the top of the mixture, pressing slightly so the bacon doesn't fall off. Arrange the clams on a baking sheet. Place the sheet of clams in the oven and bake for 8 to 10 minutes, or until golden brown. Remove from the oven and arrange the baked clams on a serving tray lined with lettuce (if desired) and accompanied by lemon wedges.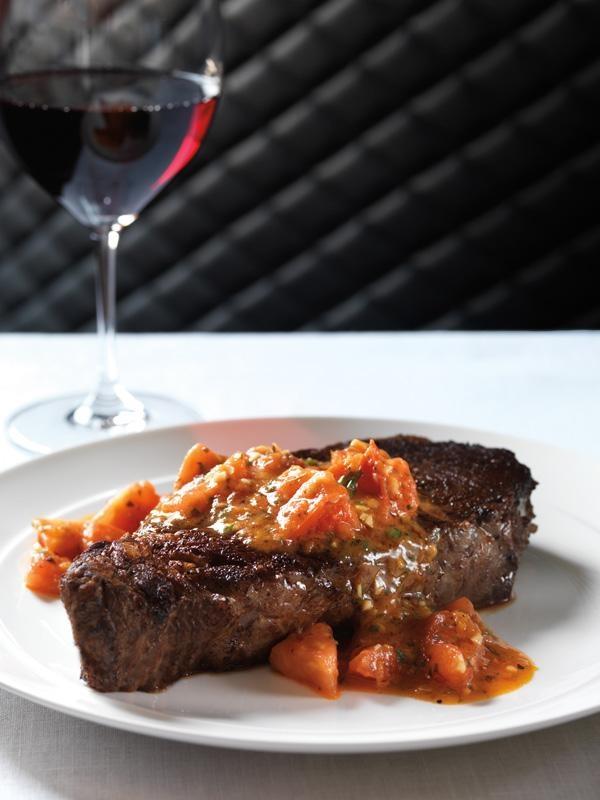 New York Strip Steak With Pizzaiola Sauce
Ingredients
1 16oz Prime New York Strip Steak
Lawry's Seasoned Salt
Pizzaiola Sauce
Pizzaiola Sauce Ingredients
1⁄2 tablespoon canola oil
1⁄2 beefsteak tomato, chopped large
1⁄2 teaspoon minced garlic
1 pinch salt
1 pinch white pepper
1⁄2 tablespoon salted butter
1 tablespoon Marinara Sauce (page 157)
1⁄2 tablespoon white wine
1 pinch oregano
1⁄2 teaspoon Roux (page 73)
1⁄2 teaspoon chopped fresh Italian parsley

Heat the oil in a sauté pan over medium heat. Add the tomato, garlic, salt, pepper, and butter. Toss well to combine, and cook for about 1 minute. Add the Marinara Sauce, white wine, and oregano, and cook for about 3 minutes. Add the Roux to reduce the water in the pan. Cook for 1 or 2 minutes, or until the tomato is soft and the liquid is the consistency of a thin sauce. Remove from the heat, sprinkle with parsley, and serve atop the steak. Lightly season the New York strip with the seasoned salt. Place it on a prepared outdoor grill or under the broiler, and cook until your desired internal temperature is achieved, about 4 to 5 minutes on each side, for medium-rare. Remove from the heat and let rest for 5 to 10 minutes. Plate and serve with Pizzaiola Sauce (or Peppercorn Sauce, page 198, for Andretti fans) over the top.
-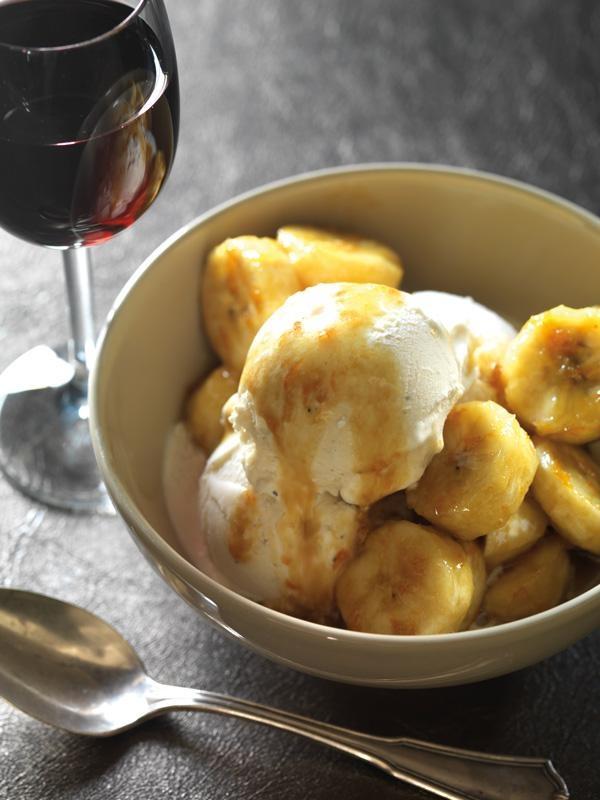 -
Bananas Foster
At the restaurant, this along with Cherries Jubilee are prepared tableside and are the only two deserts not prepared in the kitchen.
Ingredients
1 tablespoon salted butter
1 tablespoon brown sugar
1 tablespoon crème de banana
1⁄2 teaspoon fresh lemon zest
1 fresh orange (1 teaspoon orange zest and 1 tablespoon orange juice)
1 large ripe banana, peeled and cut into 1⁄2 -inch slices
1 splash Bacardi Rum 151
2–3 dashes cinnamon (optional)
1 cup (2–3 scoops) vanilla ice cream
Melt the butter in a sauté pan over medium heat. Add the brown sugar, crème de banana, lemon zest, orange zest, and orange juice. Stir frequently and reduce the mixture until it's caramelized; don't allow it to burn. Add the banana slices in an even layer, coating them with the sauce. Add a splash of Bacardi Rum 151, and continue to cook for about 11⁄2 minutes. Add the dashes of cinnamon, if desired. Remove from the heat and serve immediately atop vanilla ice cream in a chilled bowl.