Whether tailgating or homegating it's a difficult balance between creating something awesome and spending way too much time in the kitchen preparing and then cleaning up. As a man, creating ultimate recipes is something I revel in because it's an opportunity to take the gloves off and innovate with no boundaries. So today I'm going to introduce you to my latest creation - Smithfield Pulled Pork Totchos and hopefully inspire you to try something new next time you have the guys over to watch football.
For those of you who are feeling particularly innovative there's even a chance to win some awesome prizes when you enter Smithfield's "Most Valuable Pork" contest.
Are you feeling porky? All you need to do is snap a photo of a delicious dish that's been porkified and share it on Twitter or Instagram using the hashtags #porkify and #contest. The top 30 entries (by most votes on the Porkify Contest Website) will then be judged by Smithfield. 10 winners will get an awesome prize pack worth about $1,000 that includes: a Weber 22" Smokey Mountain Cooker, a BBQ box with grilling tools, a cookbook, a burger press and an apron. Hurry up and enter today since this contest ends on November 1!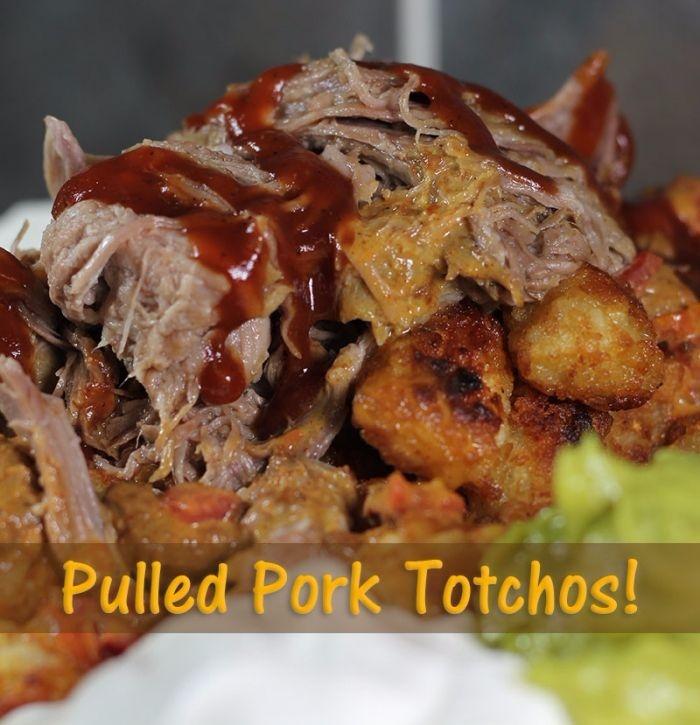 Pulled Pork Totchos Ingredients:
Season Salt
Crushed Garlic
Mustard Powder
2-3 Bay Leaves
1 bottle of your favorite craft beer
Olive Oil
BBQ Sauce
Frozen Tater Tots
Guacamole
Sour Cream
Chunky Salsa
Diced Tomatoes with Chilies
1 block of processed cheese food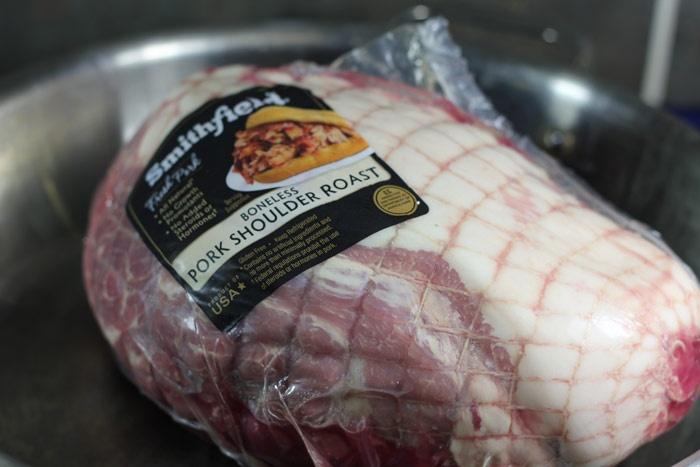 Pulled Pork Totchos Directions:
The first thing is that you need to start out with a great pork shoulder that has plenty of fat so that it stays nice and juicy. I love this Smithfield Boneless Pork Shoulder Roast because while it has plenty of fat - it isn't covered in it because it's hand trimmed. There is a cap that's just the right size and the meat itself is perfectly marbled. They say too that pulled pork is the next bacon though frankly I don't see why it has to be the "next" bacon when I am sure you can make some wonder food that mixes both bacon and pulled pork. Either way, let's stop wasting time chatting about how awesome this meat is and start cooking!
Let's take that pork shoulder and sear it a bit in a heavy pan with some olive oil and crushed garlic. This will give it a bit of extra texture and help seal in the juices so that it doesn't dry out in the slow cooker.
Next we're going to transfer it and all the juices into the slow cooker and pour the season salt, mustard powder, and beer over the pork roast.
Cooking time with vary depending on the size of the roast but budget about 3 hours on high and 3 hours on low for most roasts that you get from the store. Once it is cooked, turn the heat off and let it rest for at least 30 minutes. Once it has had a chance to rest, you can start to shred it with a fork and it should come apart easily inside the slow cooker.
While the pork is cooking, start the cheese in another smaller slow cooker by combining the cheese with a can of tomatoes and chilies. This, along with chips makes a great appetizer for the first half of the game, while people are waiting for the totchos to be ready. Make sure to save plenty of cheese for the totchos though.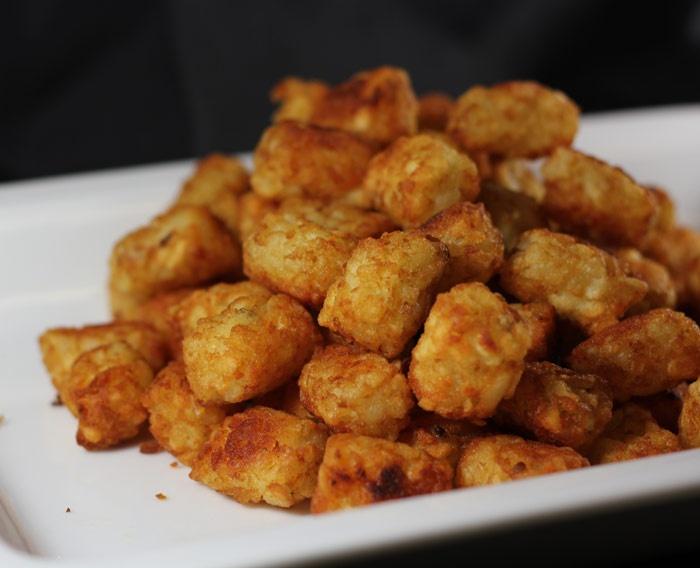 While the pork is resting, throw the tots in the oven - they should typically take about 20-30 minutes at 450 degrees (follow the instructions on the bag)
Once the tots are done, place them in a pile in the center of a large serving plate, top with pulled pork and dress with the guacamole, sour cream, salsa, and cheese sauce.
NOTE: You are going to have TONS of extra pork left over, so I recommend that you put the remaining meat and the extra toppings on the table in bowls so that people can continue to enjoy it as a sandwich or just by itself if they are still hungry!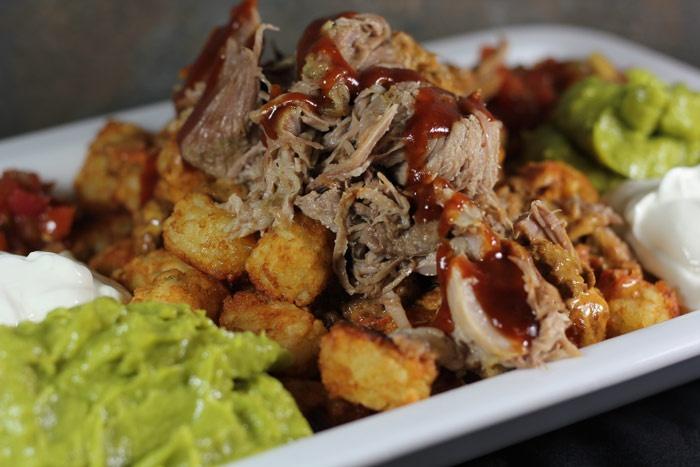 It's pretty hard to mess this recipe up but it is oh so good and your friends will love it! Smithfield pork
So with that in mine, I hope this inspired you to "Porkify" something for your next tailgate and remember to share it on Twitter and Instagram so that you can have a chance to not just have a happy belly but win some great stuff too!
This is a sponsored post written by me on behalf of Smithfield.