It's whale season here in California and that means it is time to celebrate the opportunity to watch these majestic animals. For me, this is an annual tradition. On the East Coast, to see whales you usually have to head far out to sea in a boat, but here - especially in Southern California, you can see them simply by standing on a bluff overlooking the ocean. There is a sense of thrill at seeing their tails and spouts since these are not just huge animals but a part of California's culture, a merging of natural wonder, joy, and science as we monitor the annual migration to ensure that it isn't negatively impacted by human action. Now there's a new element to celebrate here ... Grey Whale Gin.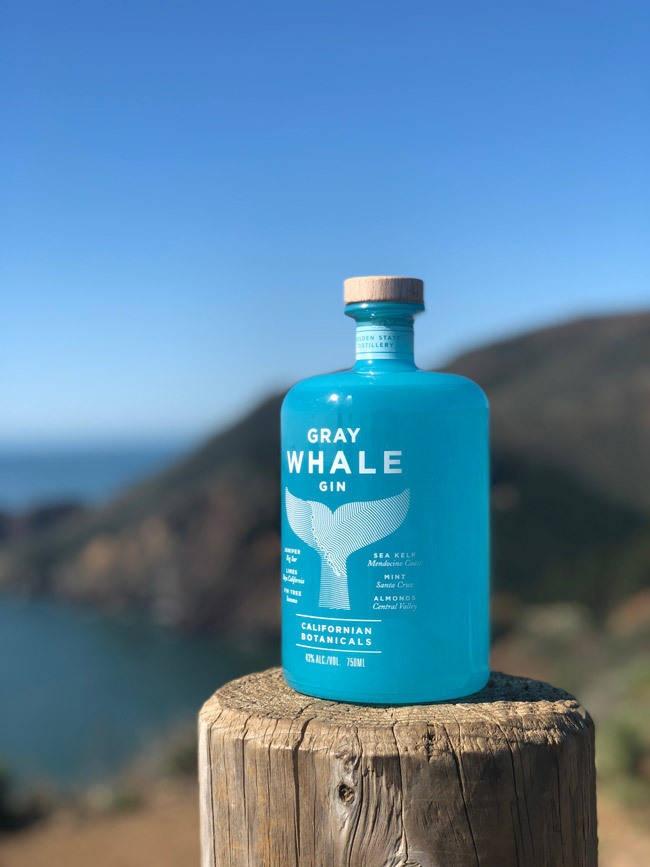 Beyond the natural wonders and creative arts that make this one of the greatest places in the world, our wine, beer, and spirits industry is also second to none. Gray Whale Gin has created a spirit that may be one of the most unique gin expressions that I've come across. Not only are they sourcing the botanicals locally but they have sourced them from iconic spots along the California Gray Whale's 12,000-mile (round trip) migratory journey. This includes Juniper from Big Sur, Kombu Sea Kelp from Mendocino Coast, Almonds from Capay Valley, Limes from Baja, California, Fir Trees from Sonoma, and Mint from Santa Cruz.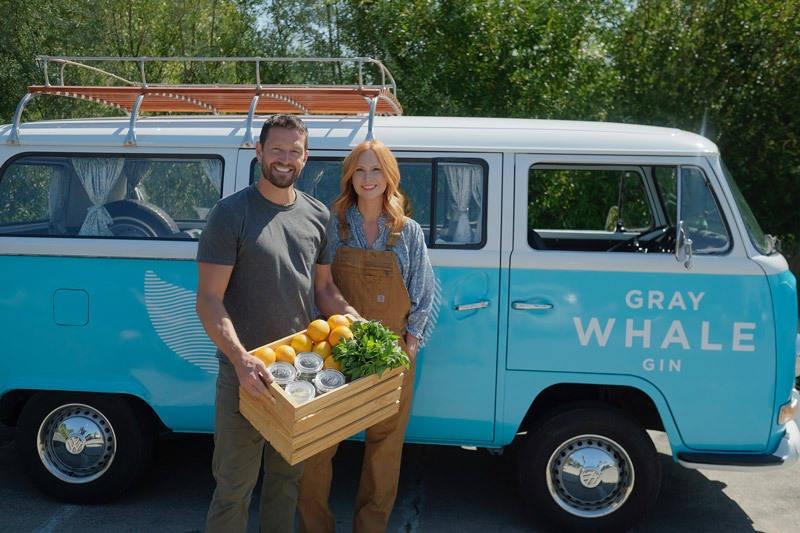 Plus of course, some proceeds go to support Oceana, the largest organization in the world solely devoted to marine conservation so they can protect the Gray Whales and our ocean environments as a whole so that these whales can continue to thrive well into the future.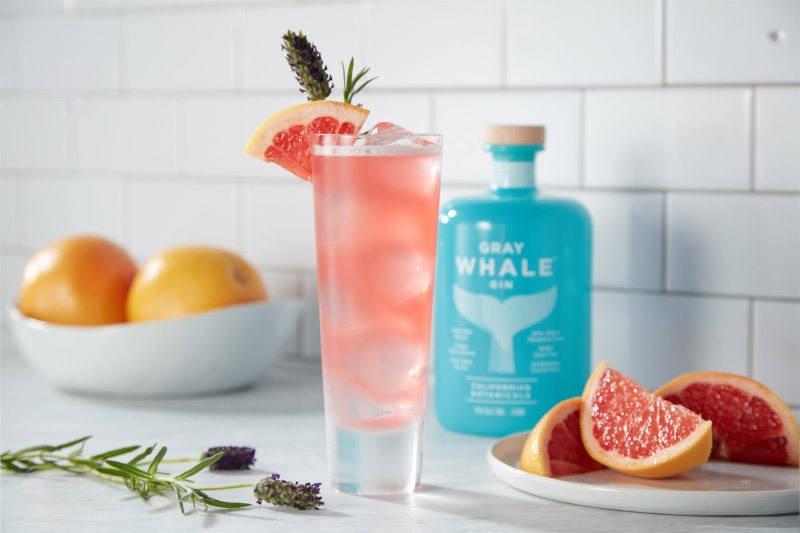 Whale Flower
2 parts Gray Whale Gin
3 parts Elderflower Liqueur
2 parts Grapefruit Juice
Splash of Soda Water
Garnish: Grapefruit Wedge & Lavender Sprig
Combine Gray Whale Gin, elderflower liqueur, and grapefruit juice into a shaker with ice and shake. Fine strain into a Collins glass over fresh ice and add a splash of soda water. Garnish with grapefruit wedge and lavender sprig.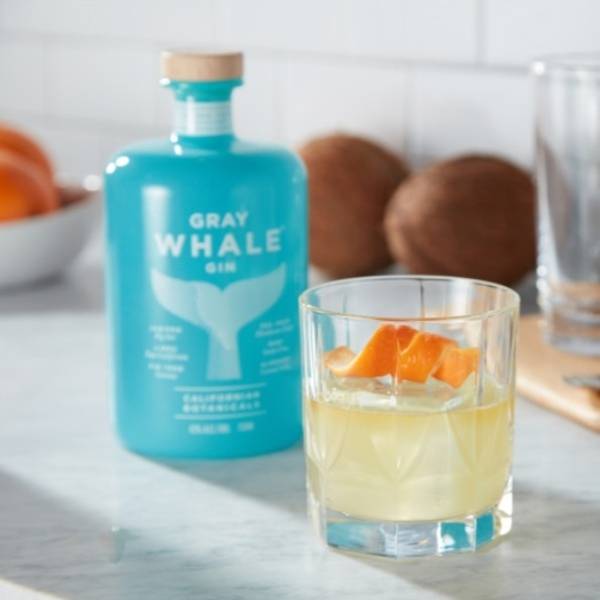 The Manhattan Beach
2 parts Gray Whale Gin
1 part Coconut Water
1/2 part Giffard Banana
2 dashes Passion Fruit Bitters
Orange Peel
Stir all ingredients in a mixing glass. Strain over a large ice cube into a double old fashion glass. Garnish with expressed orange peel.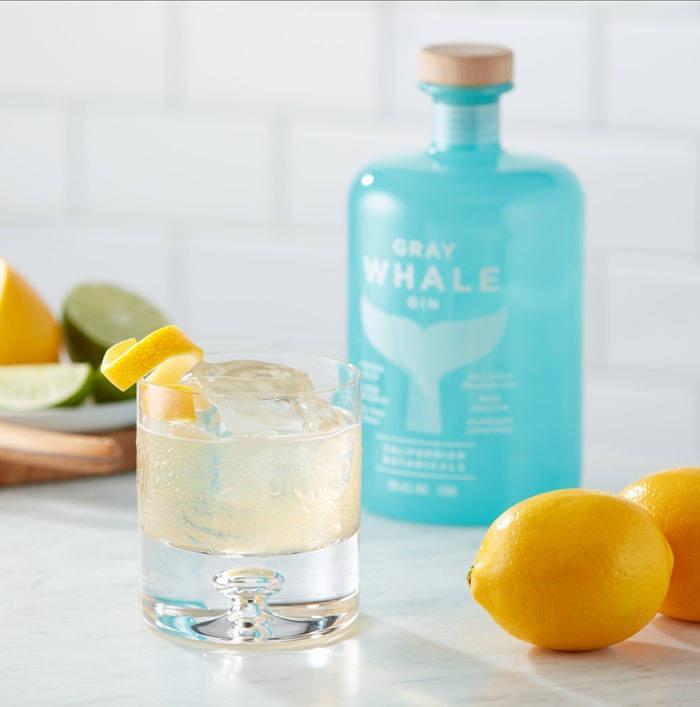 The Whale Hello There
2 ounces Gray Whale Gin
½ ounce fresh lime juice
½ ounce fresh lemon juice
½ ounce agave syrup
Fill a cocktail shaker with ice and pour in the gin, lime juice, lemon juice and agave. Shake vigorously and strain into a chilled coupe or martini glass, or strain over a rocks glass filled with ice, depending on preference. Garnish with a lemon twist and serve immediately.