Recently I was hosted by Crown Royal to attend a weekend of fun at the Jeff Kyle Brickyard 400. During the weekend we were educated by Master of Whiskey (MOW) Stephen Wilson on the Crown Royal distilling process and how they come up with the blends they use in their whiskeys.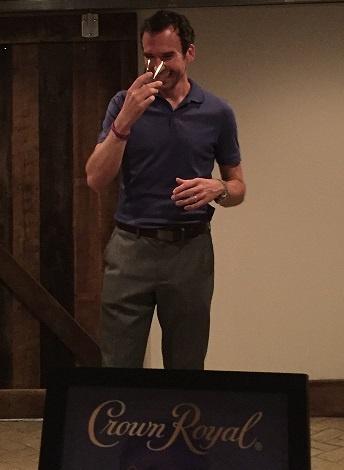 Stephen Wilson, Master of Whiskey
There were 5 blends for us to sample, included were Crown Royal Deluxe, Crown Royal Hand Selected Barrel, Crown Royal Northern Harvest Rye, Crown Royal XO, and the Crown Royal XR. With Stephens guidance we tasted each and enjoyed the fruits of Crown Royals 76 years of experience.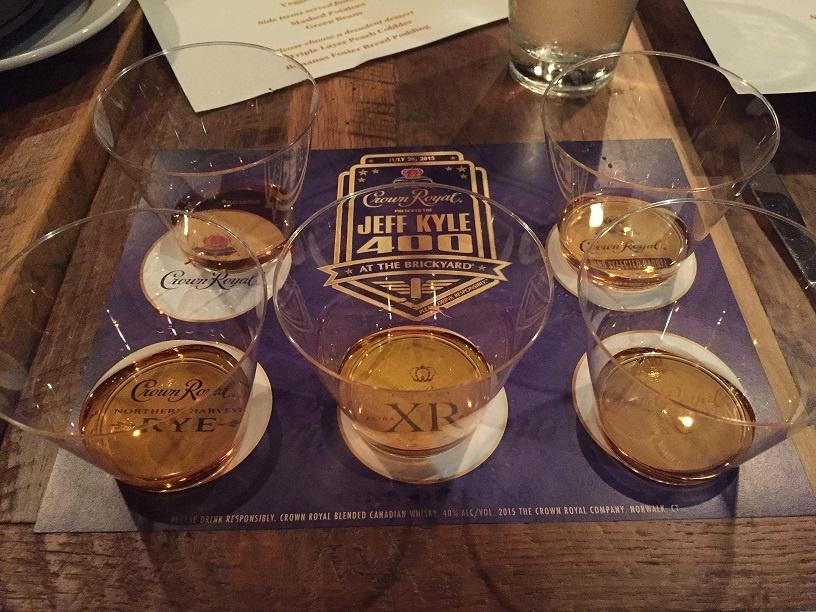 5 Whiskeys of Crown Royal
My favorite cocktail from the night of tastings was "The Northern Buck". It uses 1.5 oz of Crown Royal Northern Harvest Rye Whiskey, .5 oz of lime juice and is topped with Fever Tree ginger beer. This drink is cool and refreshing with a little bite from the ginger beer!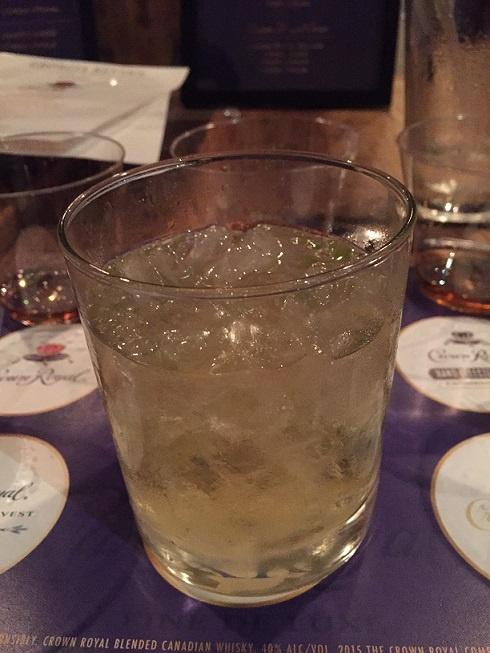 The Northern Mule
Our Friday night also included Crownberry Apple which uses 1.5 oz Crown Royal Regal Apple Whiskey, 4 oz cranberry juice, and is garnished with a fresh apple slice. The 3rd drink we had was a sour that used 1.5 oz Crown Royal Deluxe, .5 oz lemon juice, and .75 oz simple syrup.
I would if you used any of the 3 cocktails for your next get together it will be a hit and so will you!