There are a LOT of meat delivery companies out there right now and frankly not all of them are awesome. I've tried my share of them and when they offer something special, I like to share it with you guys. One that I've absolutely fallen in love with is Holy Grail Steak Co. While other companies offer a handful of different cuts, these guys go deeper. To learn more about the company, we also had the chance to talk with Cameron Hughes, the founder of the company as well as multiple California wine businesses.
Simply put, Holy Grail Steak Co. is the beef company for guys that expect access to the same level of quality and options that they enjoy with premium wines.
They sent me a few ribeye steaks to try and I have to admit that these were some of the best steaks I've ever tried. It was a bit of a different experience since typically when I try steaks it's "what the butcher has" or the online meat delivery company simply promotes the one from their ranch. Here though I was able to try the difference between a "Upper Prime Black Angus" ribeye and compare it to a "Akaushi American Wagyu" ribeye. Just as you might have two different bottles of Cabernet Sauvignon, there are similarities and differences with the animal's genetic heritage, pastureland, climate, aging etc. that will result in deliciously unique differences. In this case, it presents a very interesting opportunity for a "steak flight" if you planning a bachelor party or even just having a group of guys over to watch a game.
Of course, nothing beats simply being able to sit down and enjoy one of the best steaks you can get at home and not having to worry about sharing ...
My absolute favorite cut of beef is ribeye (and prime rib), but don't worry. If you are looking for other options including pork and lamb as well as pretty much every cut of beef you can imagine. There's simply too much to talk about here. If you are like me, you will be a kid in a candy store checking out the different options available here ... many of which you probably have never even imagined. for instance, have you ever heard of Santa Carota Carrot Finished Beef? Me neither but now I am dreaming of ordering some. This carrot finished beef is grass-fed beef that also features a diet rich in carrots. This offers a rich source of moisture and sugar that infuse the beef tissue with sweet juices and act as a dry-aging enzyme that leaves the beef extra tender. Additionally, they are lower in saturated fat so it's more healthy too!
Ultimately what I really love about this company is that Cameron seems to bring the same things I love about premium wines to big juicy steaks.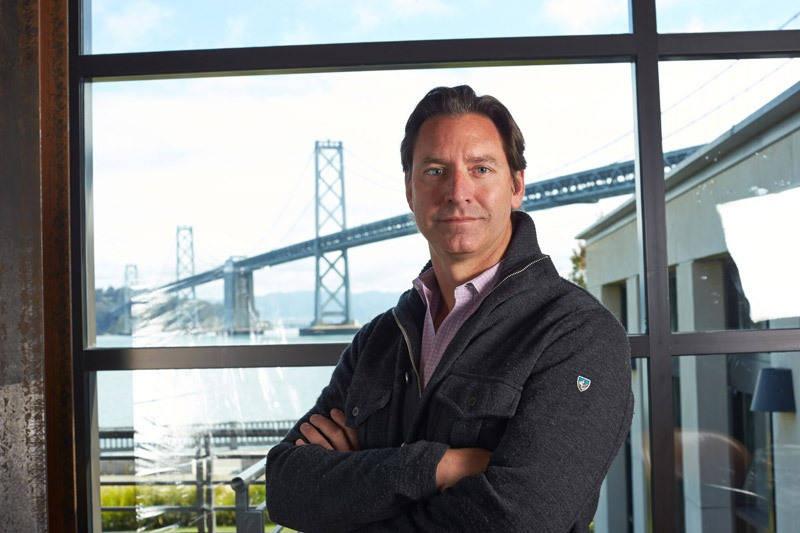 Holy Grail seems to be pretty nerdy in terms of different kinds of premium beef and indeed single estate wagyu. This is well beyond just different cuts that most people have experienced before. What inspired you to create a company like this?
Back in 2007, a rancher friend approached me with the idea of selling steaks online. I shrugged it off - high-end steaks were cheap and plentiful then. But a few years later, there was a shift…prices shot up and quality tanked both as a result of the droughts in the mid-west and California and the strengthening restaurant sector. After conversations with my chef friends and rancher buddies, I realized that the restaurant guys were getting the pick of the litter. So, I started visiting farms and figuring out who was supplying the top restaurants in the country, first in the US and then abroad. In Japan, I really saw – and tasted – that beef is vastly different depending on the animal's feed, genetics and environment. Just like fine wine. I wanted to be able to offer that to consumers. Also, I suspected that there must be a lot of other people like me who were disappointed in supermarket beef and hungry for really exceptional steaks - raised humanely and expertly and with delicious, unparalleled flavor…And Holy Grail Steak Co. was born.
How does terroir as we know it with wine affect beef in terms of the climate, soil, and other unique environmental factors?
Much like the terroir of fine wine, the lineage, feeding protocols, and husbandry of a cattle herd and the geography of its farm yields noticeable variations in fat marbling, flavor, and texture that should be celebrated and savored.
For example, if you were to taste Japanese Wagyu from the cold northern climes of Hokkaido alongside Wagyu from the sub-tropical beauty of Kyushu, you would be experiencing two very different steaks. Japanese beef from the colder climates tends to be more grassy and earthy while steak from warmer ones tend to be floral with notes of olive oil and coconut.
The USDA levels are pretty easy to understand, but what should men know when looking at two different steaks such as your Akaushi Wagyu, Upper Prime Black Angus, and something they might buy at the store?
When buying USDA Prime Black Angus, people should realize that not all Prime is created equal. The vast majority of this grade is actually lower Prime or, as the USDA puts it, "at least slightly abundant marbling." This goes a long way to explaining the rapid growth in the availability of USDA Prime steak in today's marketplace. Holy Grail's Prime is from the upper end of the marbling spectrum and incredibly tender, juicy, and flavorful. You won't find upper Prime at your local grocery store or butcher.
The USDA grading system doesn't even accommodate the levels of marbling in American Wagyu, which is what you get when you crossbreed Black Angus with Wagyu genetics. In other words, American Wagyu beef most often exceeds the USDA's highest rating of Prime – the marbling that is literally off the USDA charts. Because there is no standard US grading system for American Wagyu, be sure to buy this type of beef from a reputable source. We use the Japanese BMS (beef marbling scale) to rate our American Wagyu offerings, which fall somewhere between a 6 and a 9.
Do you have any favorite wine pairings for the two different steaks we tried from Holy Grail?
I like to pair Upper Prime Black Angus with an aged Napa Cab – I'd go for one with three or four years of bottle age on it. A Syrah from the Northern Rhone, an Hermitage, or a Cote Rotie would all pair really nicely with the Akaushi Wagyu.