It's been a pleasure being an Ambassador for Perdue Farms during these past few months. I'm a big fan of premium products and since I was a kid, Perdue Farms has always represented something special. As a young man I didn't really understand my mother's shopping patterns and I was insulated from the sacrifices that my parents made to make sure that the food they served my sister and I was always the highest quality possible. Now as an adult myself and especially in times like this where frankly food and paychecks are both completely lacking in certainty the choice of paying for food that I know is simply better vs the one that is cheaper comes to mind weekly while filling out my delivery order. Should I go for that cheap ground beef or keep buying that one that I know had ethically raised animals by family farmers right here in the United States?
A year ago, these sorts of arguments were mostly a lifestyle choice where economics was less important. Buying a premium product such as Perdue Farms and their associated brands, including Niman Ranch and Coleman Natural was and easy choice. You knew it cost extra but it didn't really matter since times were good and you could vote with your dollars.
Today however it is something different. The importance of buying premium food is less about "feeling good" and more about doing the right thing to support companies that reflect what all Americans should aspire to. That includes supporting conservation efforts, animal rights, independent family-owned American farms, and processing plants that operate in a way different than the horror stories we hear from industrial packaging plants that have routinely been the source of outbreaks over the past few months.
Any visit to the grocery store will reveal a wide variety of "natural" and "organic" or "simple" products and that's honestly a great thing. The fact that American consumers are demanding better quality food is a wonderful thing. However, what I've learned over the past year working with Perdue Farms is that it's more than just qualifying for the "organic" label or saying that you don't use antibiotics. Instead. what makes Perdue Farms products special is the core essence of the company where they are focused on making every step of the production cycle better - not just faster. Unfortunately, that leads to a significantly higher consumer price. The same way that meat from your neighborhood butcher probably costs more than what you could find packaged and waiting on the shelf at your local Kroger store.
At first glance, you might see a price of $9.24 per pound for Niman Ranch ground beef to be absolutely insane but when you work that into a meal such as a pasta sauce or even hamburgers, the cost per serving is what is actually important.
I used the meat prices calculator over at Pigly.com to break this down and while the numbers were still more expensive for Perdue Farms vs the Kroger "Simple Truth" brand, we're talking about a relatively small cost per serving compared to what you might think of initially. If you are ever looking for ways to calculate various family budget items, make sure to go check out their other calculators too, it's a great site and works well on mobile so you can whip it out while shopping in-store too.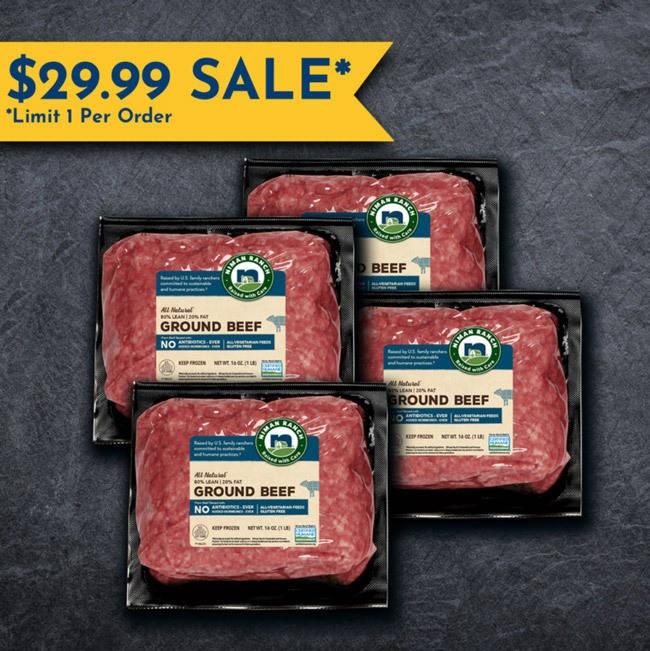 Niman Ranch Ground Beef - normally 4 pounds for $36.96 ($9.24 / pound) currently on sale for $29.99 ($7.50 / pound)!
Kroger Simple Truth Ground Beef - $5.99 / pound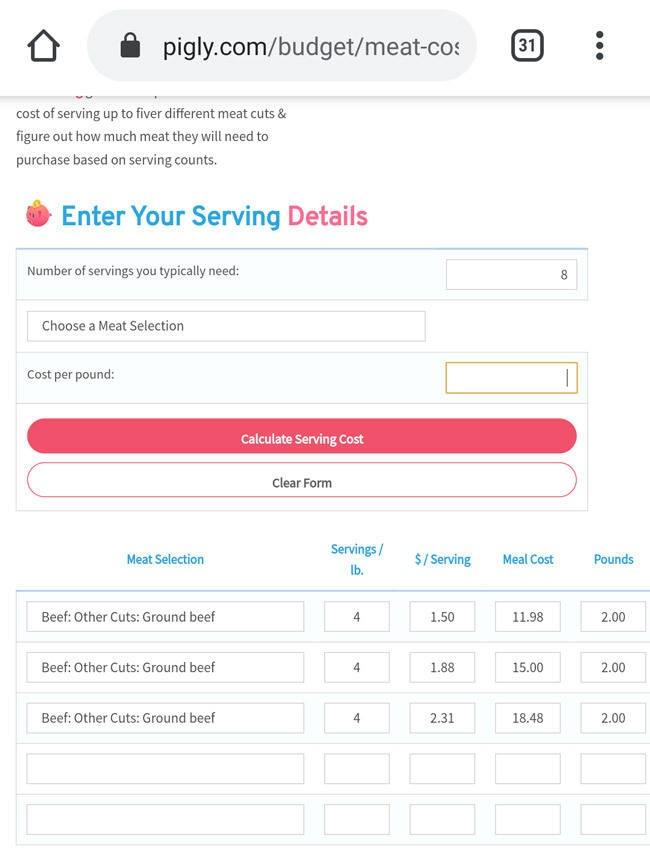 While the full package price might seem substantially more expensive, let's break it down into serving and meal cost. For this analysis, I've broken it down into 8 servings because frankly I'm never satisfied with only one "standard" serving size.
The baseline cost here is $1.50 per serving for Kroger's Simple Choice but only $0.33 more or $0.81 more per serving for Perdue Farms' Niman Ranch Ground Beef depending on if you get it on sale right now for $29.99 or the normal price of $36.96. Eve when you look at the total cost for the meat used in a meal, it is only about $6.00 more for a family dinner.
When you put it in those terms, the choice to support American family farmers and a company that is focused on doing what's right, becomes much easier to make. If there's one thing that this year has taught me, it is the value of quality and investing in those that are doing the right thing instead of taking shortcuts just to save a few dollars.
While you can buy good quality meat at your local grocery store, I appreciate being able to have it shipped directly to me for maximum freshness and a guarantee that I get what I'm paying for instead of playing the "Instacart Lottery".
If you agree, please visit Perdue Farms today and remember that you can get FREE shipping on orders greater than $119.