March has begun and that means that it is unofficially Irish Heritage month - even if that's mostly celebrated by St Patrick's Day traditions such as green beer and leprechauns as well as more palatable ones such as a corned beef and cabbage dinner. Variations on the classic corned beef and cabbage recipes have been what I've eaten for St. Patrick's Day for the past 30+ years, so it's time to try something new and explore Irish culture a bit while doing so.
There are a few very important and celebrated aspects of Irish culture that I wanted to take into consideration when I created these recipes.
The first is that while most people think of Ireland as a land of lamb and potatoes, it's culture is also heavily influenced by maritime tradition - both out in open ocean and North Sea but also inland and along the coast where salmon, mussels and eel are popular catches. Unfortunately most American's don't take this into consideration when they think of Ireland, but there is a rich diversity of amazing Irish seafood and fish recipes just waiting to be rediscovered.
The next important aspect of Irish culture is that it was historically a very poor nation and yeast - used to leaven bread - was very expensive. As an alternative, when bicarbonate of soda was introduced into Ireland around 1840, Irish cooks began to incorporate into recipes and the traditional "Irish Soda Bread" was invented.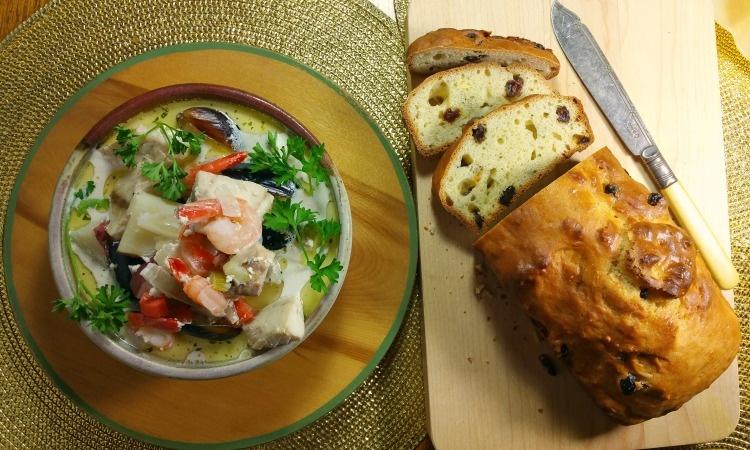 The third aspect of Irish culture that I want to celebrate with my meal below, is Irish whiskey!
While beers like Guinness and Harp are synonymous with St. Patrick's Day, I think the story of the immigrant tradition is what defines Irish culture in America and that story is well told through the founder of 2 Gingers Irish Whiskey. The spirit was founded by an Irishman living in Minneapolis who has now created the fastest growing Irish whiskey in the United States and is now distilling it back in Ireland at the Kilbeggan distillery in Westmeath Ireland.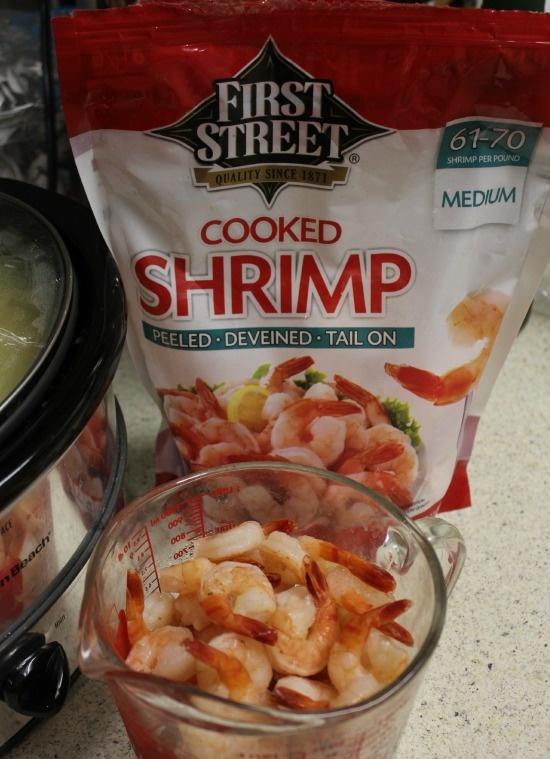 With the recipes in my mind and the shopping done, it was time to get cooking, so I'd love it of you join me as I celebrate my Irish heritage and that of the other millions of other Americans with Irish roots through some delicious food based on Irish traditional culture!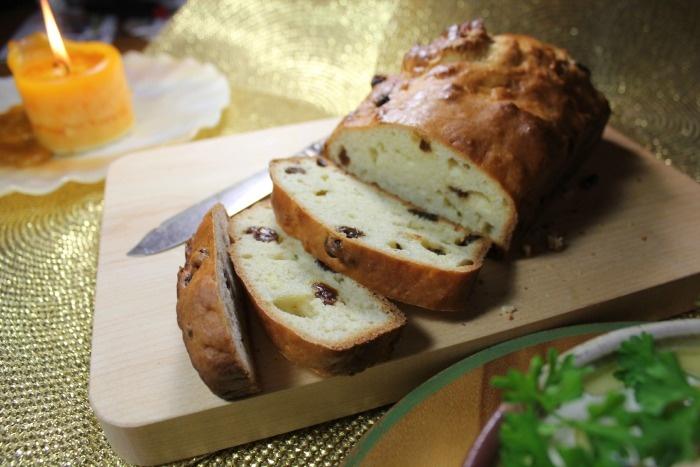 First, let's start with a variation on traditional Irish Soda Bread.
While true Irish recipes would have the loaf as a round ball or in a round baking pan, I prefer it like a traditional loaf. Similarly, I like the look of the un-marked top, but please feel free to put it in a round pan and score the top with a cross if you'd prefer it to be more authentic.
The next change that I've made is that I've added a bit of Irish whiskey to the dough to make it a bit sweeter and as a nod to the rich history of Irish distillers.
Irish
Soda

Whiskey Bread Recipe
4 cups of First Street all-purpose flour
1.25 cups of white First Street sugar
1 teaspoon baking soda
2 teaspoons of baking powder
1 teaspoon salt
3 large eggs
16 oz sour cream
2 oz 2 Gingers Irish Whiskey (feel free to moderate or increase as desired)
8 oz Raisins
8 oz Chopped Walnuts
Directions:
Mix flour, sugar, baking soda, baking powder, and salt in a large bowl
Stir in eggs, sour cream, and Irish Whiskey
Fold in raisins and walnuts till evenly distributed
Place in greased bread pan until half full
Bake at 350 for 55 minutes until browned on top and a toothpick can be be inserted without dough sticking to it.
Next, it's time to explore the maritime history of Ireland, so I've created a fish stew featuring salmon, whiting, shrimp, and mussels as well as photos (it's almost a requirement to have potatoes in some aspect of a true Irish dinner!).
Slow Cooker Irish Fish Stew Recipe
4 tablespoons butter
pinch of cayenne pepper
season salt and fresh ground black pepper to taste
2 tablespoons First Street all-purpose flour
1 small onion, chopped fine
2 stalks of celery chopped
2 carrots chopped
4 medium red potatoes chopped into medium cubes
3 cups of chicken stock
3 cups whole milk
2 fillets of First Street frozen Whiting
2 fillets of First Street frozen Salmon
4 cups of First Street Cooked frozen Shrimp
1 pound of mussels
chopped or sprigs of parsley for garnish
Directions:
Combine butter, chicken stock, milk, and then whisk in flour to thicken as needed.
Add onion, celery, carrots, potatoes, salt, pepper, and cayenne pepper in a crock pot / slow cooker and cook on high for 2 hours.
Remove Fish, Shrimp, and Mussels from the freezer and place in another pan to thaw.
Chop fish into 1-inch chunks (size as desired) and place into the slow cooker on low for 30 minutes or until fully cooked.
Add shrimp and mussels and continue cooking until they are fully warm on low.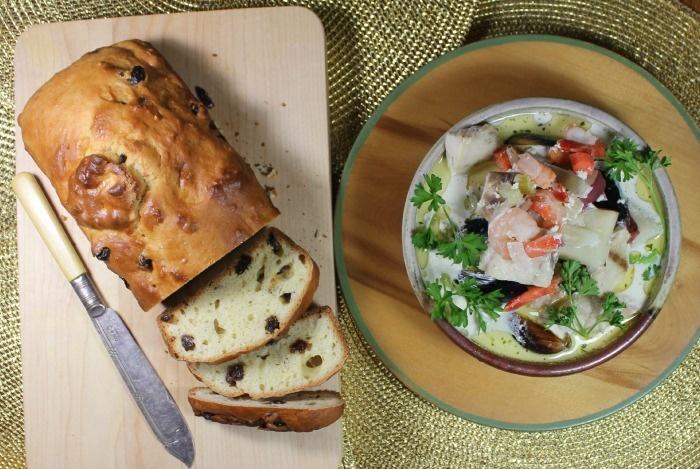 Like any recipe, if you don't want to include alcohol, please feel free to eliminate the Irish Whiskey. It will change the flavor slightly but still be delicious!