It's that time of year again - Lobsterfest is back at Red Lobster and it's time to celebrate. While I once lived in a small lobster town in Massachusetts where eating lobster was as common as grilling burgers, there's still something special about eating this delicious animal. This year though is even more special since Red Lobster is celebrating it's 50th anniversary and so it should be no surprise that everything is bigger and better than ever.
While you really don't need a reason to visit Red Lobster aside from the fact that the food is awesome, I picked the day we visited because we had a particularly good series of business contracts coming in. However, while some Red Lobster dishes can be pricier than other restaurants, I've found that there are actually some really good deals that go great with the larger and more elaborate "feast" type entrees.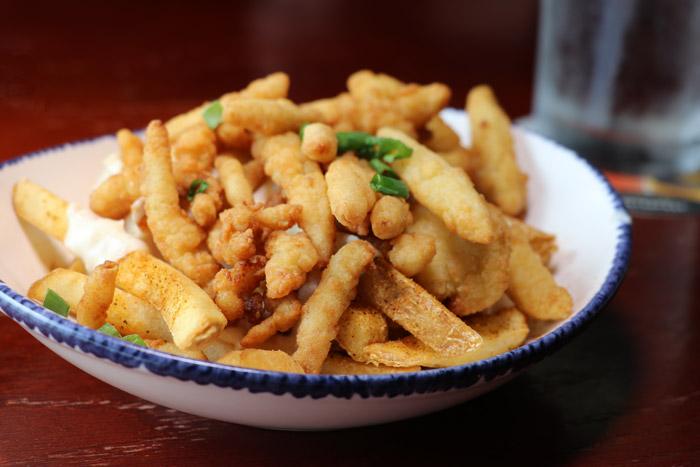 For instance, the Loaded Seaside Fries are under $5 and comes with fries covered in clam chowder, cheese, and topped with fried clam strips. At lunch, you can get the Lobster Mac & Cheese for only $14.99 and there are plenty of other specials too.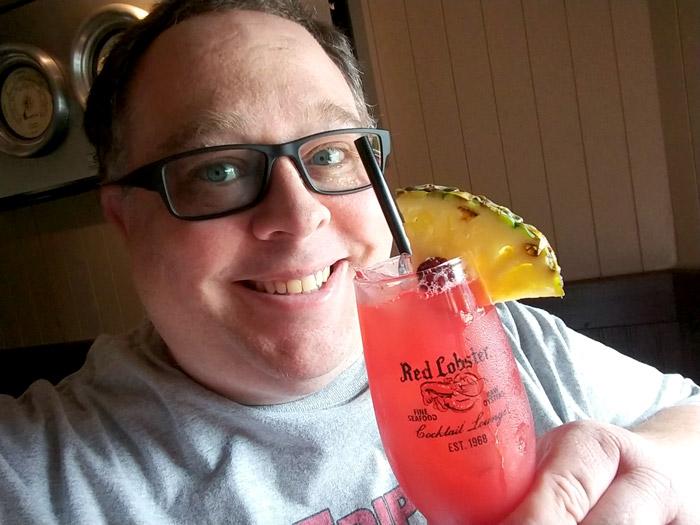 Today though, it was about celebrating so I started our dinner off with a Lobster Lover's Punch. Sometimes "limited time" cocktails can be a bit poor, but this was fantastic (and so Heather and I ordered another round to enjoy with our meals). It features not one - but three different rums - Captain Morgan®, Bacardi®, and Malibu® rum shaken with berry and pineapple juice. Since I'm a sucker for collectible glasses, I opted to buy the 50th Anniversary glass so I can celebrate at home whenever I want to.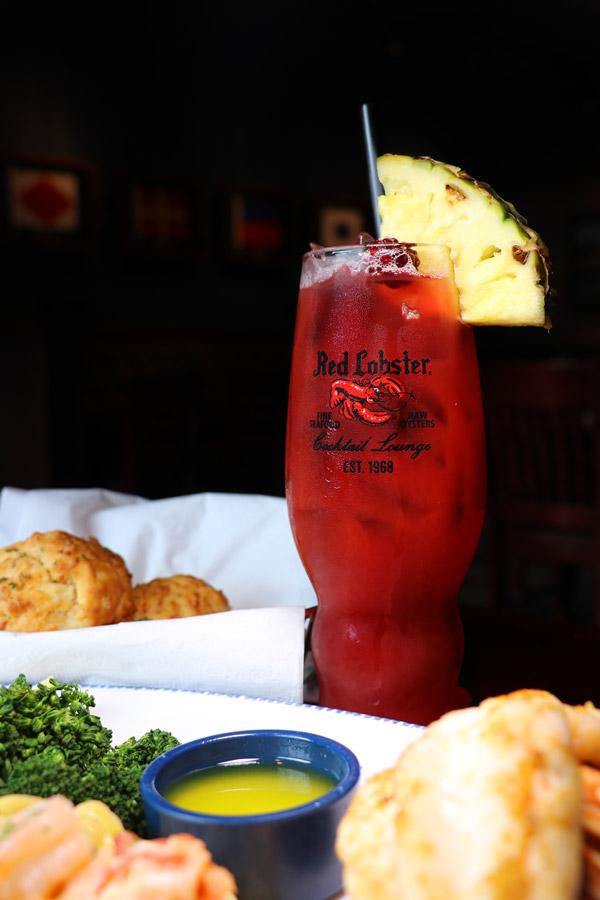 One of the things I really like about Red Lobster is how attentive they are to food allergies as well as generally the sourcing of their fish (and lobster too!). All of the seafood served at Red Lobster is sourced in a manner that is Traceable, Sustainable, and Responsible to ensure that a healthy seafood supply exists now and for generations. Because of this, it should be no surprise that they are also supporting the lobstermen and fishermen who catch the bounty that will ultimately be served on your plate. This is part of their Seafood With Standards Program and This video was produced in partnership with Great Big Story.
Lobstering is tough work and there are no shortcuts!
With that in mind, it's time to dive in and see what's new this year for Lobsterfest 2018.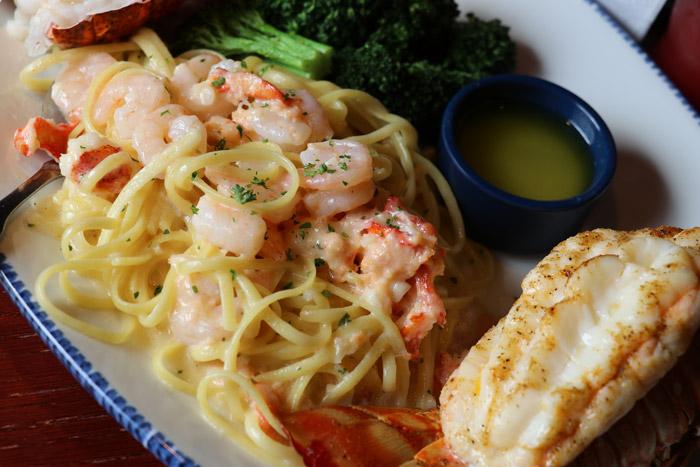 This year I picked the my favorite, the Lobster Lover's Dream® featuring a roasted rock lobster tail and sweet split Maine lobster tail, steamed and served with a lobster and shrimp linguini Alfredo.
It was a tough choice though since other Lobsterfest options this year included:
Dueling Lobster Tails™ - Maine lobster tail steamed in parchment paper with fresh herbs, tomatoes and lemon, paired with a grilled Maine lobster tail topped with shrimp, bay scallops and roasted bell peppers in a rich sherry lobster cream. Served with choice of side.
Stuffed Tilapia with Langostino Lobster – Fresh tilapia roasted with Red Lobster's signature seafood stuffing and topped with langostino lobster in a creamy lobster beurre blanc. Served with choice of two sides.
Lobster Truffle Mac & Cheese – Maine and langostino lobster tossed with cavatappi pasta in a cheesy truffle lobster cream, topped with toasted Parmesan panko crumb. (You can actually get this as a side or appetizer to make your meal even more of a feast!)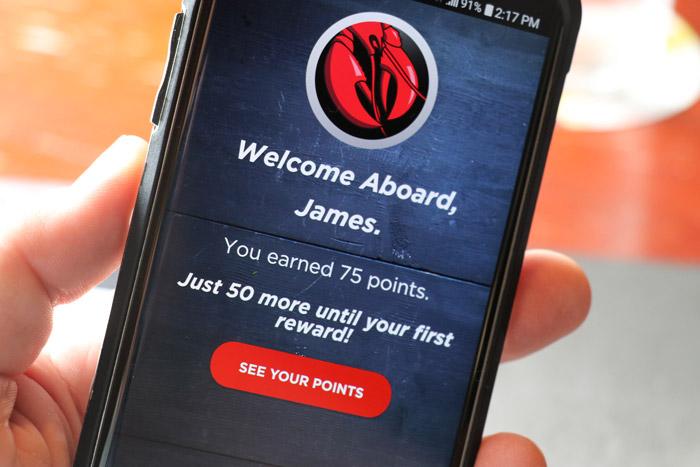 Once again, we had a fantastic experience here at Red Lobster. While this was clearly a sponsored post - it's important that you guys realize that Red Lobster is genuinely a great place to visit. I've had the same waiter here (Raul) on a few occasions and while he probably wonders why this crazy guy would take so many photos of his food, it doesn't matter to him ... he always does a great job. On this visit though, he related to me that somehow my photo taking attracted the attention of the chefs in the kitchen and the manager even stopped by to say hi and inquired if I was doing a food review or if I was a critic. After explaining that I was "just a blogger" that loved her restaurant we had a great conversation before ending it to make sure that my food didn't get cold.
This combination of service and quality is why I also am happy to talk about the Red Lobster Loyalty App that you can download for your mobile device. You get 75 points and start earning perks at just 125 points.