Mezcal cocktails are great all year long but due to the spirit's origin in the hot Mexican sun, it probably serves best on warm summer days. As we emerge from a cold and wet spring, it's time to start preparing for those summer cocktails!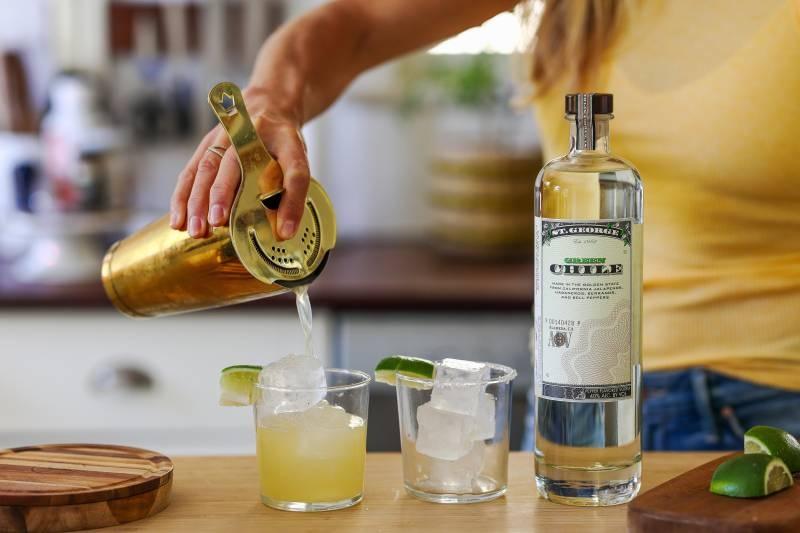 Green Chile Margarita
2 oz St. George Green Chile Vodka
1oz Lime
½ oz Cointreau
Shake all ingredients with ice, then strain into a glass filled with ice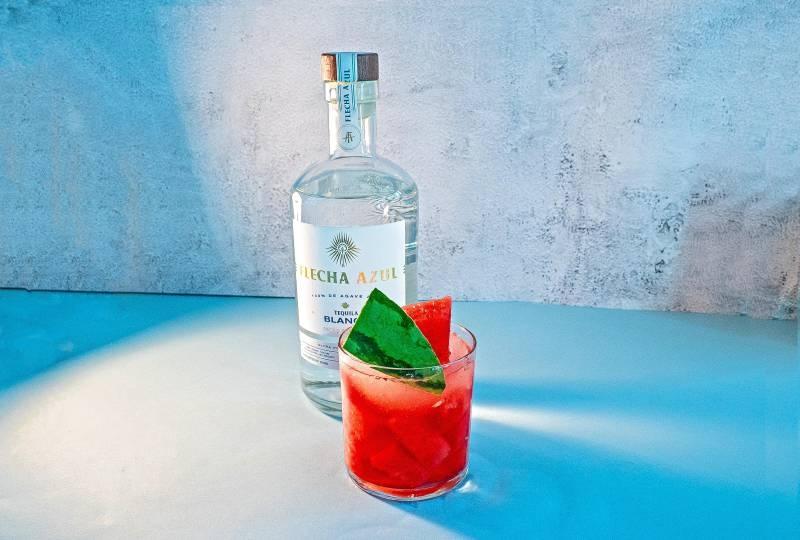 Flecha Azul Frozen Watermelon Flecharita
2 oz Flecha Azul Tequila Blanco
1/2 oz Agave syrup
1/2 oz Fresh lime juice
2 Dashes of Angostura bitters
1-2 handfuls of watermelon cubes
Directions: Add two handfuls of ice and watermelon cubes into a blender and blend until it's a chunky texture - do not over blend.
Add remaining ingredients and give one or 2 quick blends. Pour into a rocks glass and garnish with a watermelon wedge.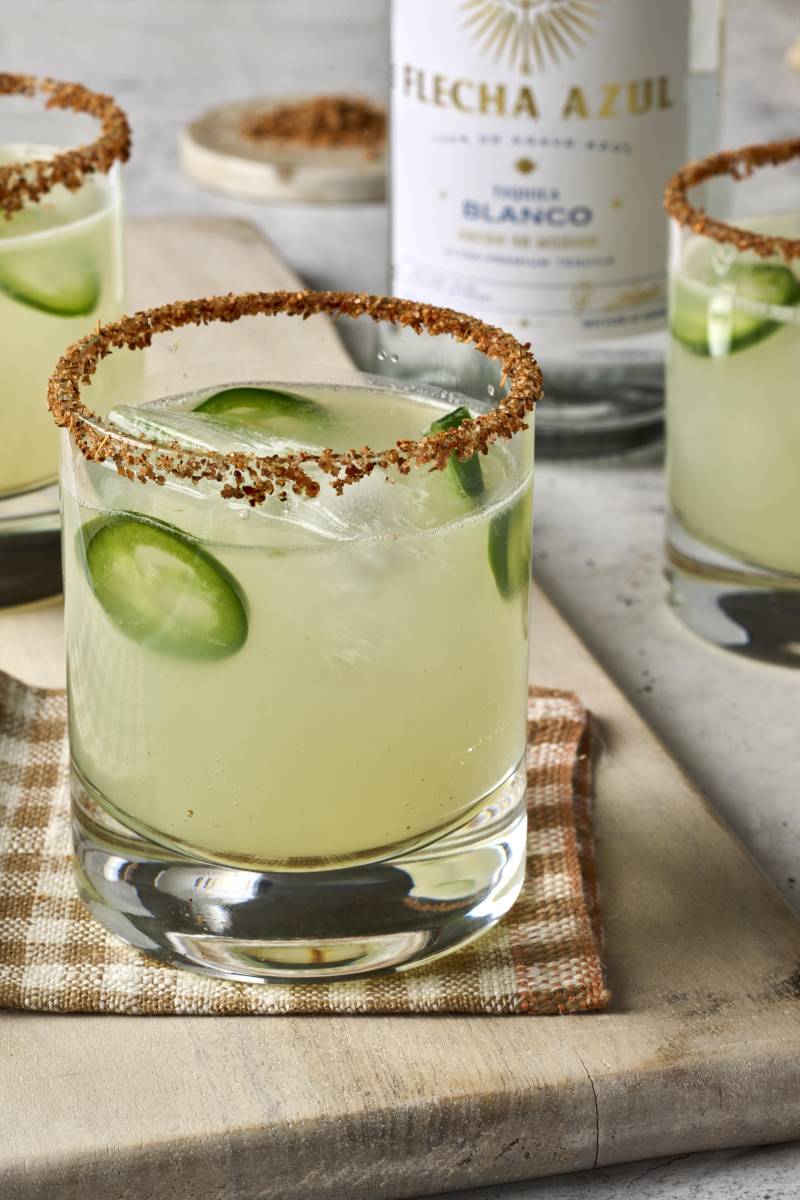 Flecha Spicy Margarita
2 oz Flecha Azul Blanco Tequila
¾ oz fresh lime juice
¾ oz triple sec
3 jalapeno slices
Tajin rim
Method: Muddle jalapeno slices in a cocktail shaker, add ice and all remaining ingredients. Shake vigorously. Strain into a rocks glass with ice. Enjoy!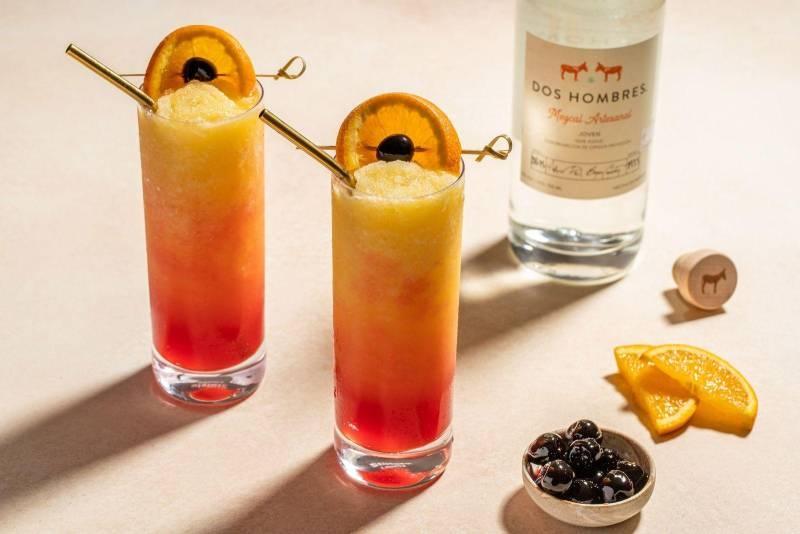 Sunrise in Oaxaca
2oz. Dos Hombres Espadín Mezcal
2Tbsp. Grenadine
4oz. Fresh Orange Juice
Directions: Add Dos Hombres and orange juice with ice into a blender. Blend until smooth. Pour into Collins glass. Slowly pour in grenadine. Garnish with an orange slice and a maraschino cherry. Enjoy the sunrise!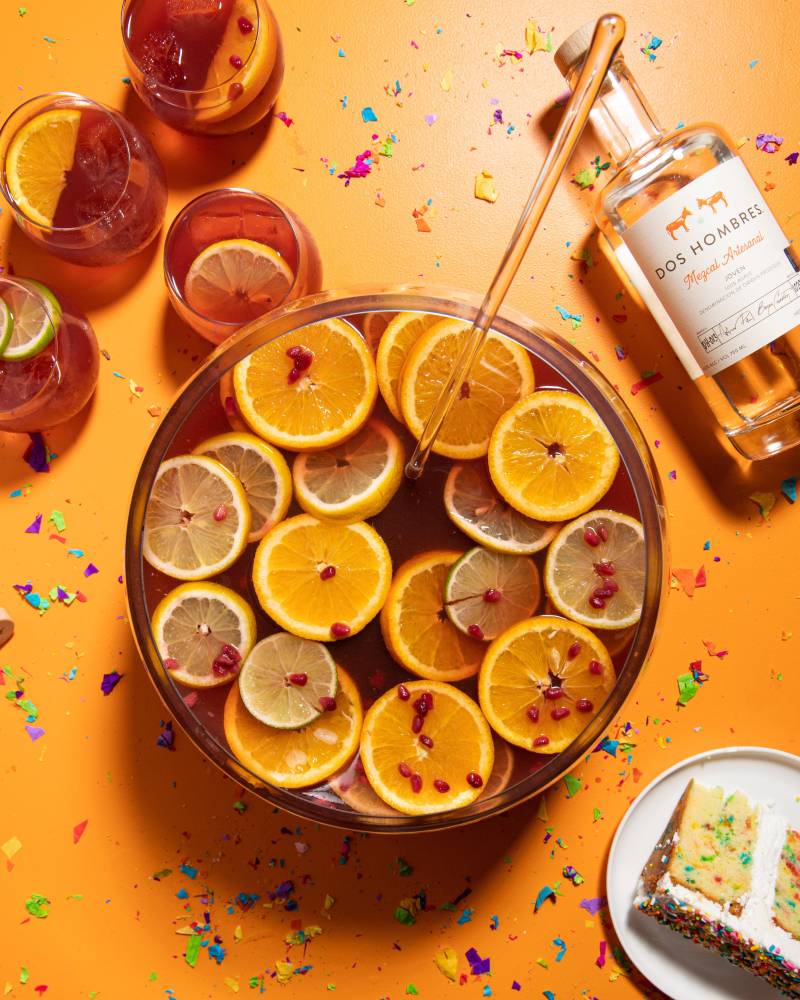 Party Punch
2 Cups Dos Hombres Espadin Mezcal
1 ½ Cups Pomegranate Juice
½ Cup Fresh Orange Juice
¼ Cup Lime Juice
⅛ Cup Orgeat Syrup
2 Cups Blood Orange Soda
Directions: Add all ingredients to a punch bowl, add ice, stir to incorporate. Garnish with orange slices, lime slices, and pomegranate seeds. Enjoy with friends!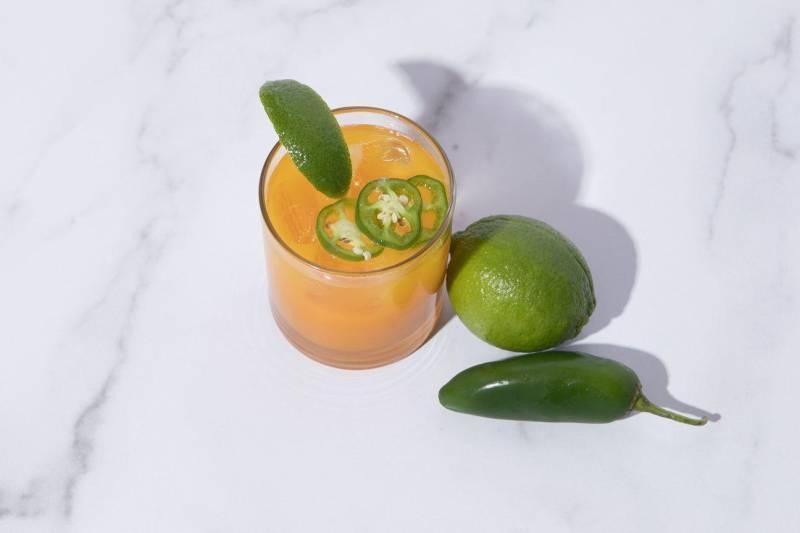 Mango Jalapeño

2oz. Dos Hombres Espadin Mezcal
1 Jalapeno slice
1 oz. Lime juice
2oz. Mango puree
Directions: Pour 2oz. Of Dos Hombres Mezcal into a rocks glass with 2oz. Of mango puree. Add 1 oz. of lime juice. Shake. Add a slice of jalapeno as garnish. Enjoy!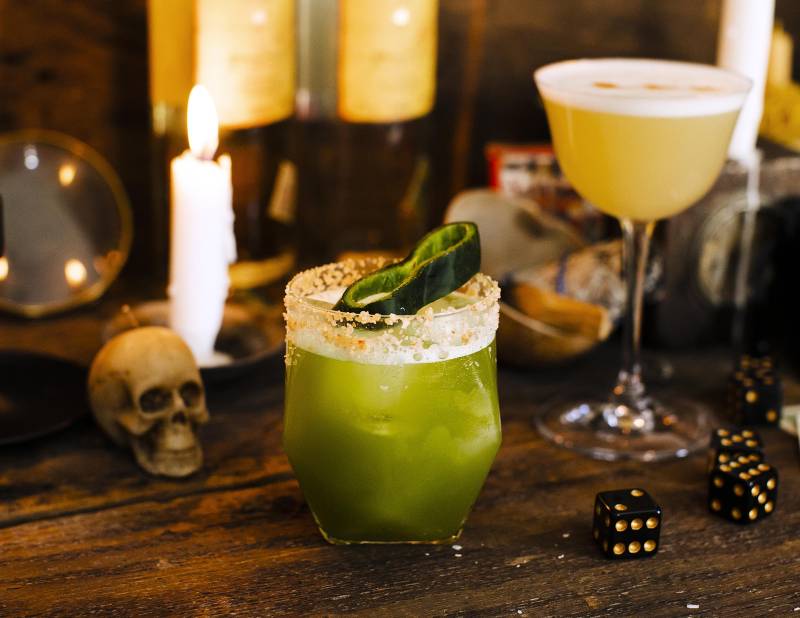 Ilegal El Poblano
2 oz Ilegal Mezcal Joven
2 slices Poblano peppers
1 oz lime juice
5 oz agave nectar

Chipotle salt:
3 tsp chipotle en adobo purée
1 cup kosher salt
Mix ingredients together and let dry.
Method: Add ingredients to shaker and shake. Strain into stemmed glass with chipotle salt rim. Garnish with a Poblano slice.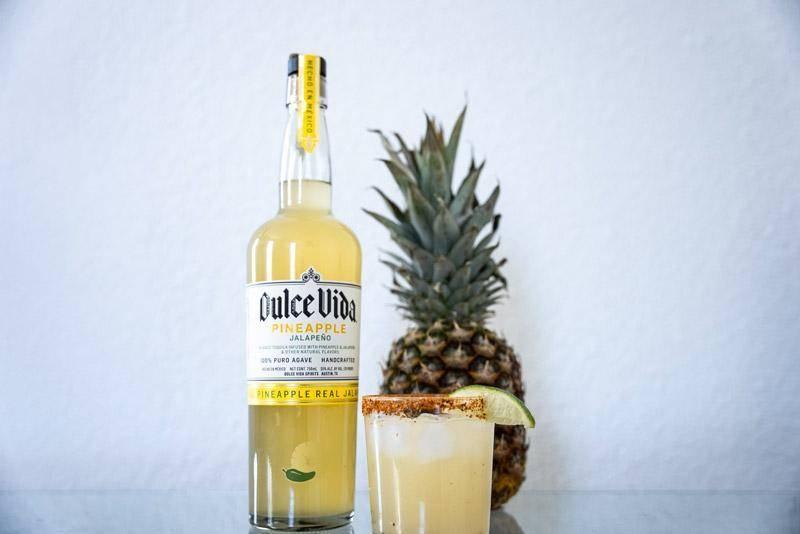 Sweet Heat
5 oz Dulce Vida Pineapple Jalapeño Tequila
4 oz Sparkling Water
Garnishes: Pineapple Wedge
Directions: Pour all ingredients over ice in a tall glass and squeeze fresh lime to taste. Stir, garnish and enjoy.
Photo credit: Dulce Vida Tequila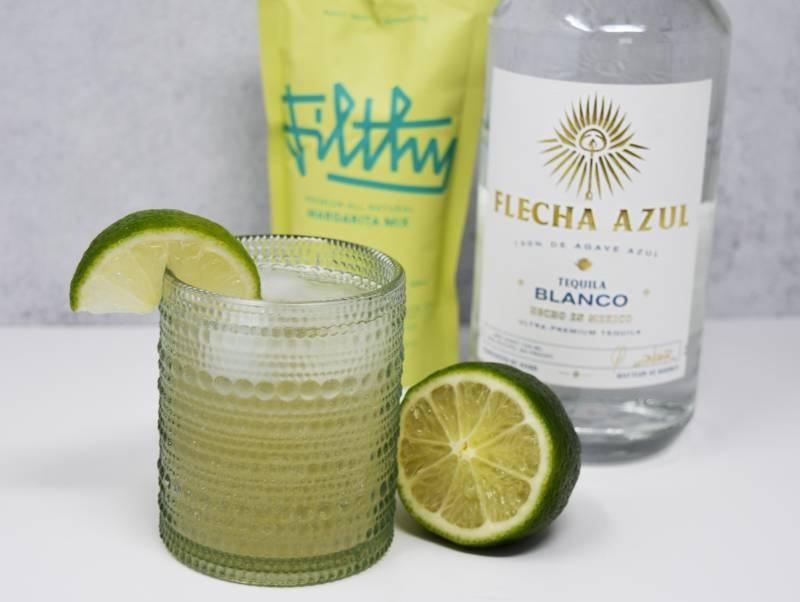 Filthy Margarita
3oz Filthy Margarita Mix
1 ½ oz Tequila (of your choice)
Directions: Mix Filthy Margarita Mix and Tequila in a drink shaker. Rim your preferred glass with salt or sugar and serve over ice. Enjoy!
Cherry Filthy Flecharita
Ingredients:
1 1⁄2 oz Flecha Azul Blanco Tequila
1⁄2 oz fresh lime juice
1⁄2 oz Filthy Black Cherry Syrup
1 oz sparkling water
Garnish with 3 Filthy cherries
Method: Fill a shaker with ice and combine tequila, fresh lime juice and black cherry syrup.
Shake vigorously and strain into a coupe glass. Top off with sparkling water and garnish with Filthy Black Cherry.


Filthy Flecharita
Ingredients:
2oz Flecha Azul Blanco Tequila
1 oz Filthy Margarita Mix
¾ oz fresh lime juice
Garnish with a lime wedge or 3 Filthy Black Cherry garnishes
Method: Fill your shaker with ice and combine tequila, margarita mix and fresh lime juice. Shake well and strain into a rocks glass. Garnish with a lime wedge or black cherries. Enjoy!