Nachos are one of the great American party foods. It's uniquely American in that it took inspiration from another culture and then made it ours. That's what American food is all about - taking the best from around the world and then making it even more awesome. So in that spirit, I introduce you guys to nanchos! That's right, Indian inspired nachos using nan instead of chips and a blend of spicy and exotic Indian spices.
The idea for this recipe came to me originally during a cooking contest a few weeks ago while out at the Perdue Farms Innovation Center. Our team was tasked with creating a dish and during the brainstorm one person shouted out "Nachos!", while another mentioned that nan was on the list of ingredients. In my head that stuck as something we should do but ultimately the team chose to do classic (but AWESOME!) nachos. So, I've been working on the far more complicated task of creating a concept for Indian Nachos ... or Nanchos as I have been calling them.
What's uniquely awesome about a dish like this - I debated between suing Tikka Masala or Vindaloo as the base - is that both of those dishes are actually not exactly Indian. Instead, they were cultural appropriations created by Portuguese and British colonialists based on traditional Indian-style flavors. That pattern matches well with nachos that were originally created in Texas for Americans who wanted something "Mexican". The biggest challenge I had here is that cheese is not as diverse in Indian cuisine as it is in the west and the most popular, paneer doesn't really melt. This meant that it wasn't going to work well as an analog to American nachos. What I discovered though is that soft goat cheese pairs very well with Indian spices, so that's the direction I headed in.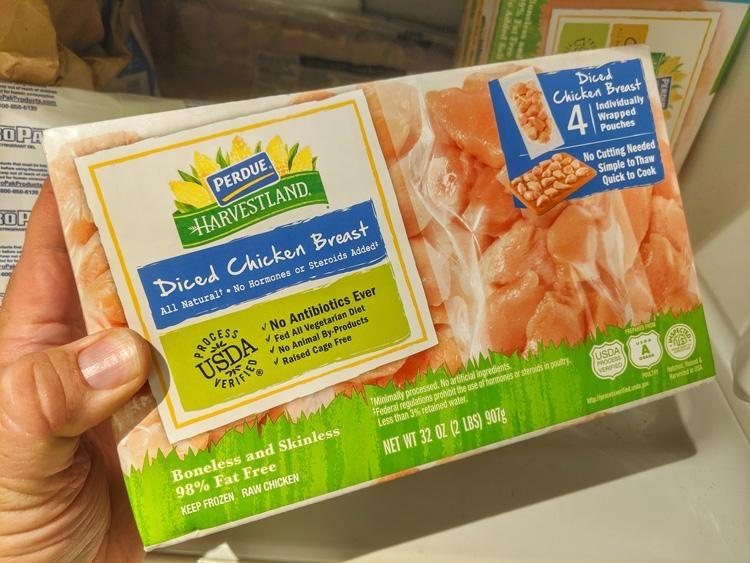 All of these items can be easily found in most grocery stores though you might find better quality spices and sauces in an Indian or Asian market. Perdue Harvestland Frozen Diced Chicken Breasts come in 1/4 pound individually wrapped packages so it is super easy to use since you don't have to worry about getting the cutting board contaminated. Plus, Perdue Harvestland is all-natural, no hormones or steroids added and the chicken is 98% fat free so this is actually a pretty healthy alternative to classic nachos.
Nanchos - Indian Nachos Ingredients:
This recipe requires a bit of pre-planning, but is ultimately very easy to make - despite the seemingly large number of ingredients.
Yogurt Mint Sauce:
1 7oz container of Greek yogurt
.5 tsp – Garam Masala, turmeric, salt, chili powder, sugar
3-4 tsp mint sauce (depending on the intensity of your mint sauce, add to taste)
Vindaloo Chicken:
1 pound of Perdue Harvestland Frozen Diced Chicken Breast
1 bottle of vindaloo simmer sauce
1 yellow onion
2 Yukon Gold potatoes (optional)
Roasted Chickpeas:
1 can of chickpeas (may also be labeled as garbanzo beans)
2 tsp Avocado oil
1 tsp garam masala, salt, cayenne pepper, turmeric, minced garlic, paprika
Garlic Nan:
1 package of nan
Avocado oil, salt, and garlic powder as needed
Garnish:
.5 red onion
Chives
4 tbs Soft Goat Cheese
You can substitute olive oil or butter for Avocado oil above, but I prefer Avocado because of the higher smoke point and more mild taste. This means that it won't brown like butter when frying or baking above 400 degrees. Instead, with a smoke point of 520 degrees, it is less likely to breakdown and releases carcinogens when cooking at high temperatures.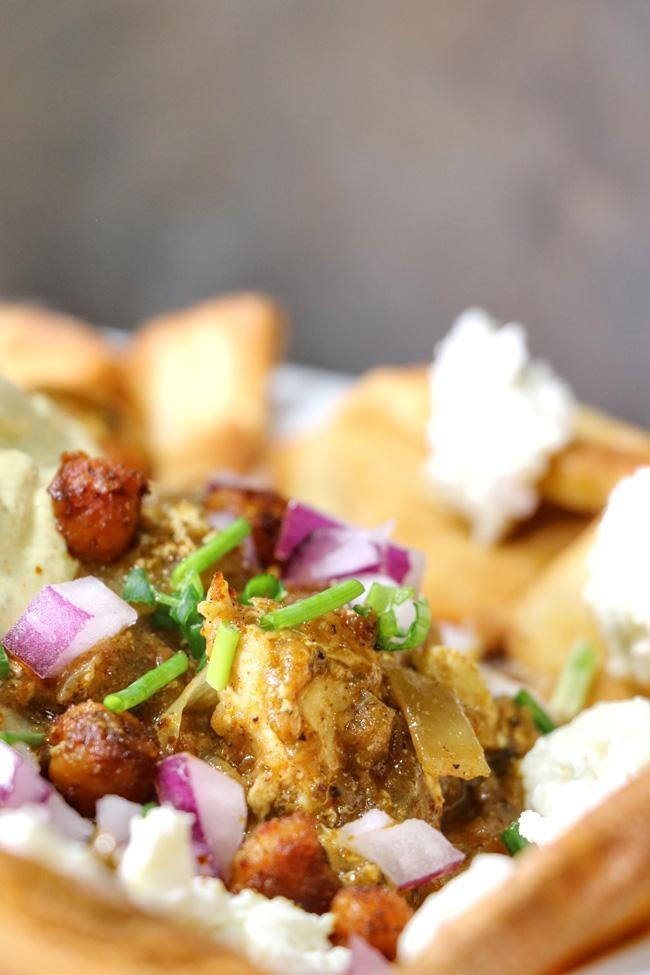 Preparation of Indian Nanchos Recipe:
The first step is to pre-plan all of your ingredients since most steps are actually pretty quick to complete in terms of time spent cooking. That means that I would recommend you chop vegetables before you start so that everything is ready to go once the pans are hot.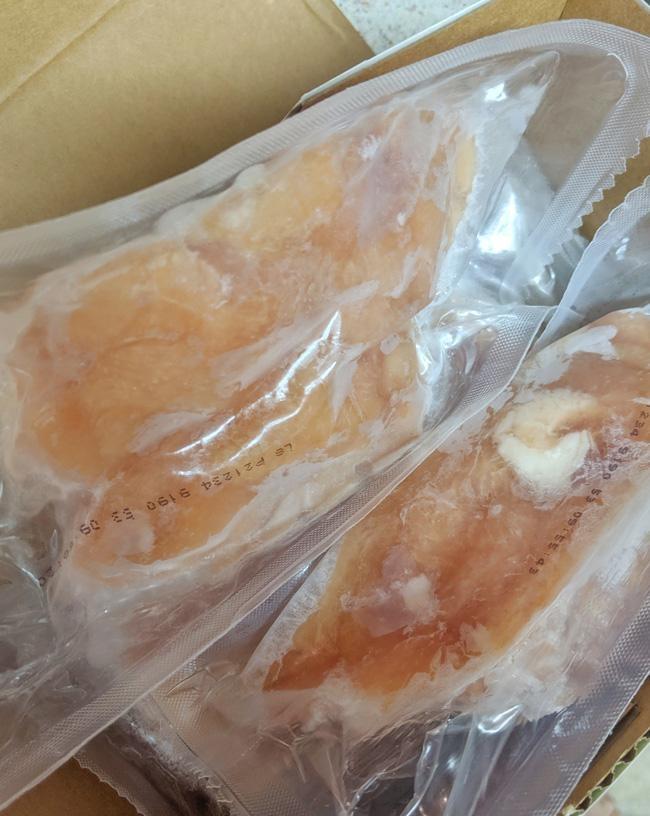 Before you start chopping the vegetables and getting all of the spices ready though, make sure to thaw the Perdue Harvestland Frozen Diced Chicken Breast packages. You'll need two of the individually wrapped packages and place them in a bowl of warm - not hot water - to thaw. This should take anywhere from 30-45 minutes but you can make things faster by swapping out the water mid-way through and rotating the packages to ensure that they thaw as evenly as possible. Alternatively, you can place the chicken in a bowl and thaw out overnight in your refrigerator.
Next, chop the yellow onion and sauté it in the pan. Once caramelized, put it aside to be added to the chicken later.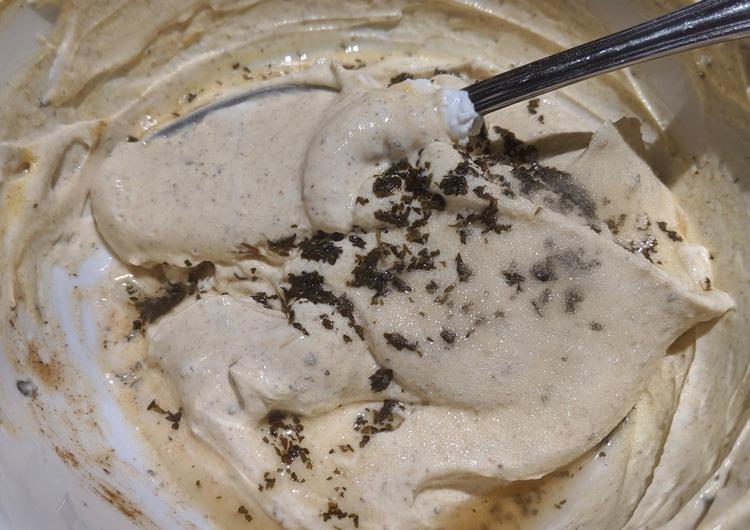 Then, make the Mint Yogurt sauce. This is going to be a key flavor that will hold everything together. The yogurt serves a similar role as sour cream would in classic nachos but we're going to add .5 tsp garam masala, salt, chili powder, turmeric, and sugar to a 7oz container of Greek yogurt. I used Fage 5% fat because I like the creamier flavor but this is entirely up to you. The first time you make this recipe you should start with these recommended amounts and then adjust them to taste.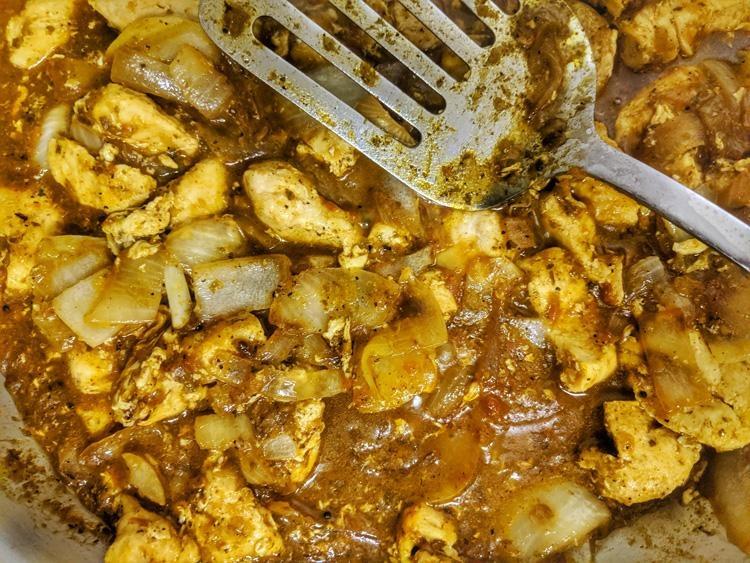 Once your chicken is thawed, add it and Avocado oil to the pan and cook fully then add the Vindaloo Simmer Sauce, caramelized onions, and chopped potatoes. Cover the pan and let sit for 30-40 minutes simmering till the potatoes are soft.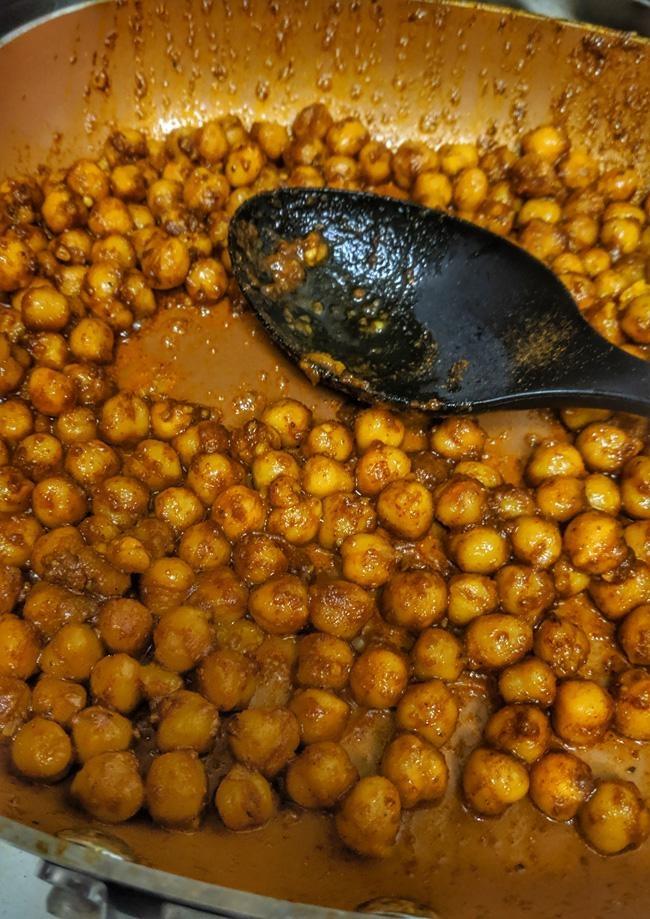 While the chicken is cooking, add the chickpeas, oil, and spices to another skillet and cook on medium heat. Make sure to keep stirring and flipping the chickpeas so they get nice and covered with the spices but avoid any burning. When they are soft and have a nice reddish-brown coating, turn the heat to low and wait till the chicken is ready.
Next, take the nan and cut it into triangles, coat it with garlic salt and oil or butter and place it into the oven. Depending on your preferences you can just bake it at 400 degrees or broil it to get a more crispy texture as I did.
While the nan is cooking, place an oven-safe bowl with 4-5 tbs of soft goat cheese on the lower rack to soften and melt slightly.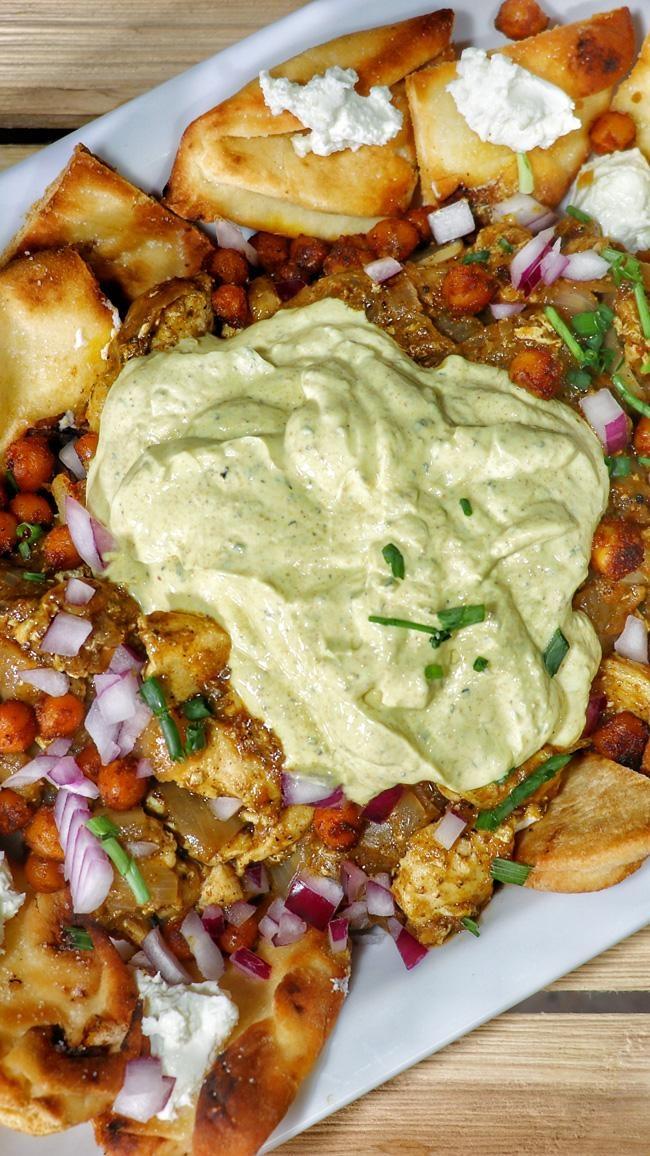 Serving The Indian Inspired Nachos!
Once the nan is ready, remove it from the oven and place it on the outside of a large serving dish, then top with spoonfuls of goat cheese.
Add the Vindaloo Chicken to the middle of the platter and top with chickpeas, mint yogurt sauce, and chopped red onion and chives.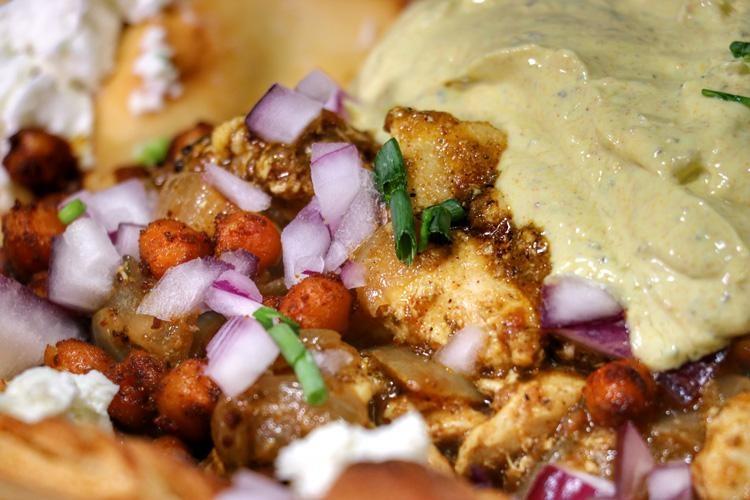 This makes a great dish for homegating parties, family dinners, or pair with a bottle Riesling, Oaky Chardonnay, or Sauvignon Blanc like I did. While this dish isn't spicy hot, it has an excellent blend of savory spice combined with the sweet-tart mint yogurt sauce and tangy goat cheese.
If you prefer a more mild dish though, simply replace vindaloo sauce for tikka masala instead and remove the chickpeas.