One of my favorite parts of traveling is trying new cocktails, or even just relaxing with a new interpretation of a familiar favorite. That's one of the reasons that I absolutely love traveling with Norwegian Cruise Line. Simply put, their bar program is one of the best at sea and while others use gimmicks of flair bar tending and even robots to mix your drinks - Norwegian focuses on human talent and creative recipes. Now though, in addition to the fantastic and diverse menu of drinks available in different parts of the ship, they've introduced a new "Bespoke Cocktails" program exclusively for Haven guests.
For anyone who loves craft cocktails and engaging with talented bartenders, this might just be the perk that makes the upgrade worth while. For the rest of us though, don't worry ... you aren't going thirsty!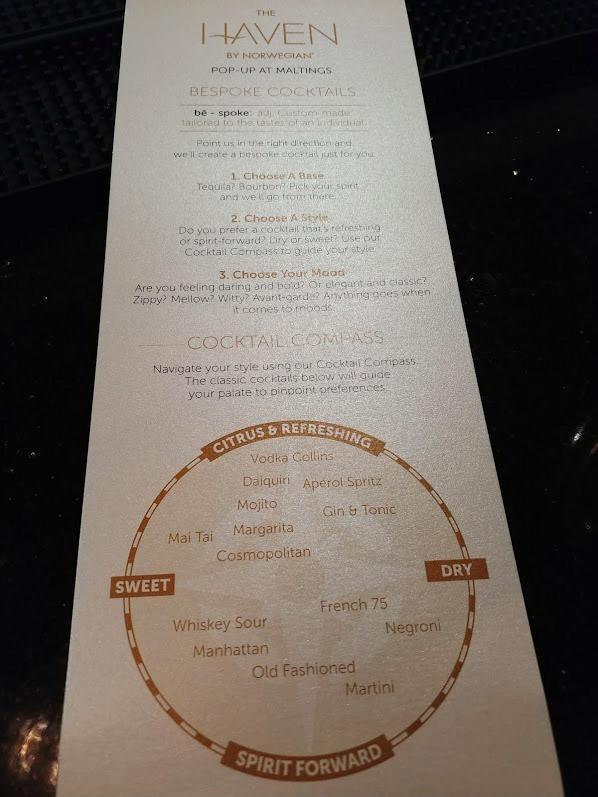 The Bespoke Cocktail program that Norwegian Cruise Line has introduced is pretty awesome. Essentially the formula consists of taking the top mixology talent from the ship, creating an extensive bar with not just spirits but a wide variety of fresh and small batch ingredients - bitters, garnishes, ice, etc. and then using that to create custom cocktails based on engagement with the guests. It is an exclusive Haven perk and while we enjoyed it on Norwegian Joy, it is available at all or most ships in the fleet where there is a Haven complex.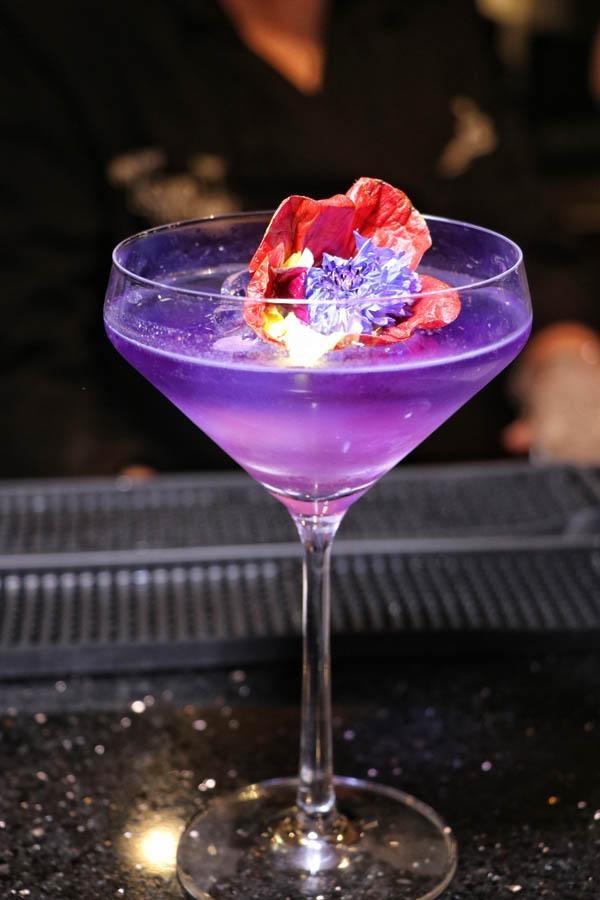 Clearly this is something that would not be possible in the main bars on the ship but it is an EXTRAORDINARY luxury that speaks more to me than just a bigger room, more TVs, and a specialty restaurant. While all of those are fantastic benefits of of being a guest sailing in the Haven part of the ship, luxury today is about SERVICE not just amenities and they've nailed it.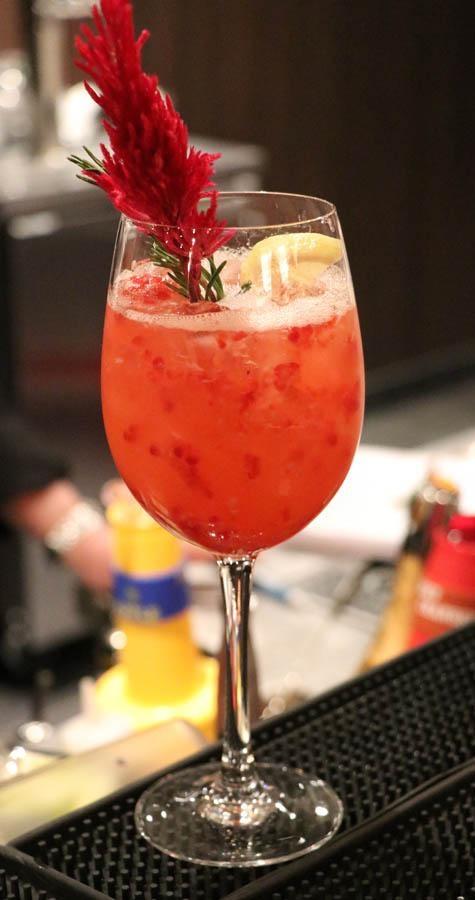 Mixologist Kathy Casey of Liquid Kitchen is the designer of Norwegian's cocktail program and it shows. She has an awesome personality and unparalleled understanding for both creativity and chemistry to make sure that the drinks look as good as they taste.
You'll find ingredients here that simply aren't even considered at other bars on mainstream cruiselines. This includes unique items such as ...
Haven Infused Sweet Vermouth - Spiced Rum, Blackberry, Ginger, Clove, Allspice, Star Anise, Lemon, and Orange Peel
#17 Aperitivo - Campari, Aperol, and Averna
Custom Bitters - Coffee Bitters, Tropical Bitters, and Sunny Citrus Bitters
Unique Garnishes - Cognac Spiced Amarena Cherries, Blod Orange Crisps, and Candied Ginger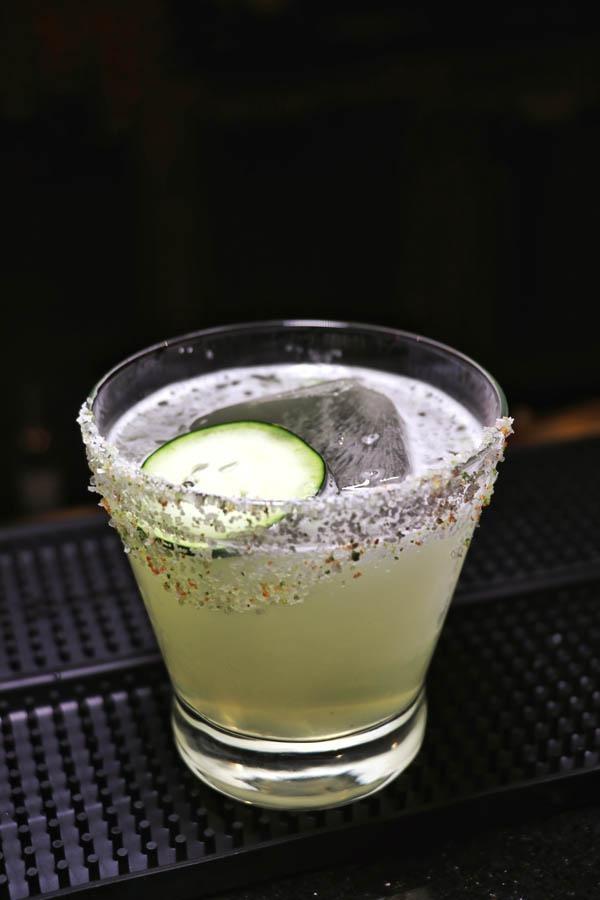 Sadly, I don't have the ingredients for the first two items above, but this one I'm going to call the ManTripping Cucumber Margarita. The bartender asked what sort of spirit I liked. Being the smart ass that I am and wanting to test the boundaries I threw him a curve ball and asked for Pisco. To the bar team's credit he immediately knew the spirit and was thinking of ideas for what to ask me next. Sadly since we were on an inaugural preview cruise the bar where the demo was being held didn't have Pisco available ( it was however available at the Haven bar that I toured earlier). So, instead I said that I liked pretty much any agave spirit.
The next questions included if I liked things spirit forward, sweet or dry etc. Ultimately we arived on a FABULOUS creation with mezcal, tequila, cucumber, and a spicy salt rim. It was unique and the experience was fun ... most importantly, the drink tasted great!
ManTripping Smoky Cucumber Margarita
Ingredients:
1.5 oz Cazadores Reposado Tequila
.5 oz Mezcal Espandin
3/4 oz Fresh Lime
.5 oz Agave Nectar
3 cucumber medallions
Directions:
Salt rim of a rocks glass with spiced salt
Add Tequila, Mezcal, Lime, Agave Nectar and cucumber to mixing glass and fill with ice. Cap it with cocktail shaker and shake well.
Add large ice cube to glass and strain drink over the ice. Garnish with cucumber medallion.