To many people "turkey" is just basic - bland, dry, and not that exciting. but I like to take things over the top and experiment a bit. So that's what I did here with an innovative twist on the classic breakfast sandwich.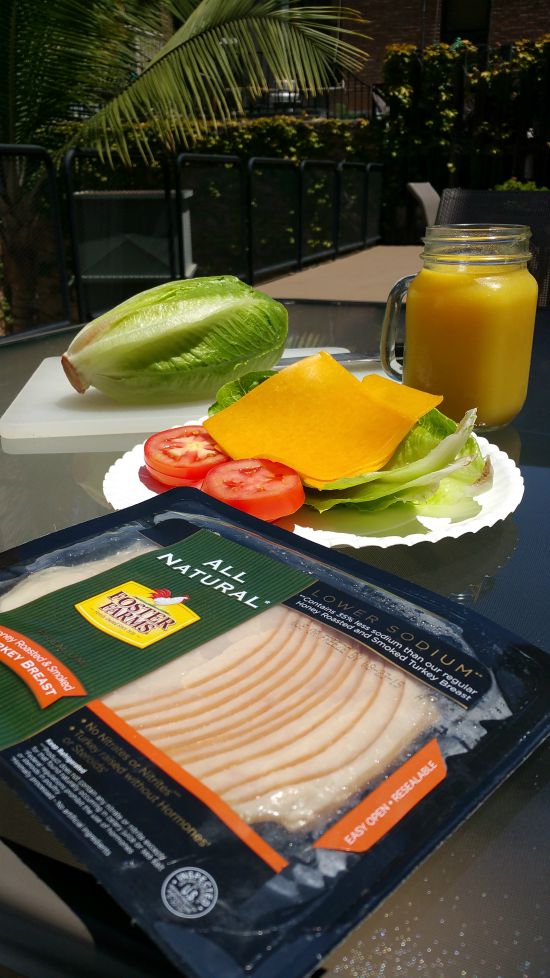 Not Your Basic Turkey, Egg and Cheese Breakfast Sandwich!

Ingredients:
1 package of Foster Farms All Natural Sliced Turkey, Honey Roasted and Smoked flavor
2 slices of sharp cheddar cheese
2-3 Thin slices of roma tomato
1-2 pieces of leaf lettuce
2 Farm fresh eggs
1 Waffle (or waffle pastry / donut)
3 Tbs of powdered sugar and a 1 Tbs water to make icing
Directions:
Slice the waffle in half carefully to ensure that the top is cut below the bottom of the squares.
Create the icing by combining powdered sugar and water so that it is thin enough to pour slowly, but not watery.
Cook the eggs (I prefer over easy but sunny side up works too)
Before taking it out of the pan, place two pieces of cheese on top to melt
Place eggs on the bottom half of the waffle, fold turkey on top of that, followed by tomatoes and lettuce.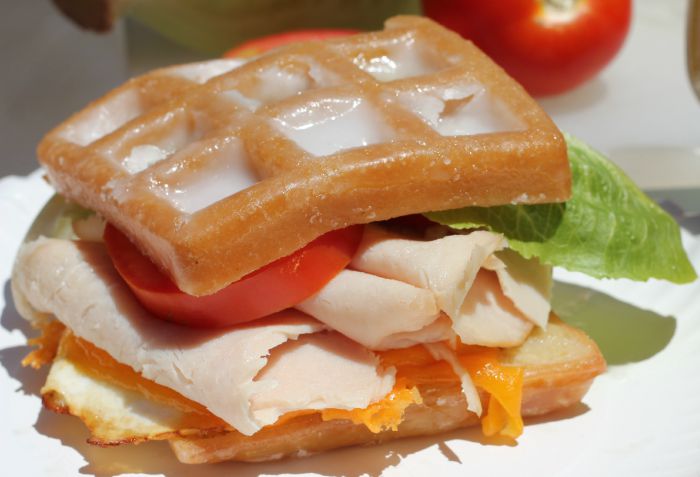 The flavor might seem strange combining sweet and savory with the sharp cheddar in the middle but this is a delicious sandwich that is anything but basic. Where other turkeys might have just been lost in the mix, I found that the Foster Farms All Natural Sliced Turkey stood up well both in terms of flavor and texture.
If you aren't familiar with Foster Farms, its new line of lunchmeat is all natural, contains no chemicals or preservatives, is raised without hormones or steroids and is 98% fat-free. Plus, for those of us in California it is a relatively local brand that was originally founded in 1939 and still gets its product from California Poultry Ranches with some of the tightest animal welfare standards in the country. (Product produced in Oregon / Washington serves those states as well.) They are even certified by the American Humane Association and delivered fresh to the stores within 48 hours or less!