I LOVE fajitas - unfortunately they are typically really time consuming to cook at home because you have to cut pieces of raw chicken, marinate them and then cook them. That's time consuming but also messy and frankly it's just easier and more enjoyable to go to a restaurant so you get the pomp and circumstance of the sizzling skillet and fresh, steaming hot tortillas. While it doesn't quite bring it to your table, the new Foster Farms Sauté Ready chicken makes things SUPER easy to cook up awesome fajitas at home. All you need to do is add onions, peppers, toppings, and tortillas and you have a great family dinner in just about 30 minutes!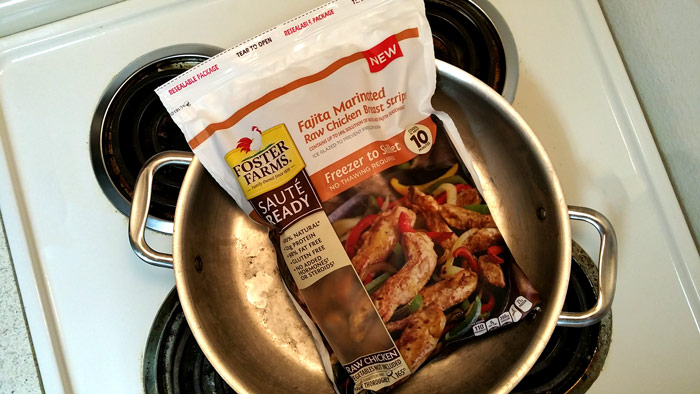 This is a new product from Foster Farms and is perfect for quick and healthy meals. And since it comes in a re-sealable bag, it can last multiple meals. While it comes sauté ready and pre-spiced, it is still 100% natural, low-fat (98% fat free), high- protein (21 g per serving), and there are no added steroids or hormones - just high quality chicken.
While chose the Fajita flavor tonight, they also make a Garlic Herb and Asian Style version as well. All three come in a 1.75 pound bag designed to make 7 servings.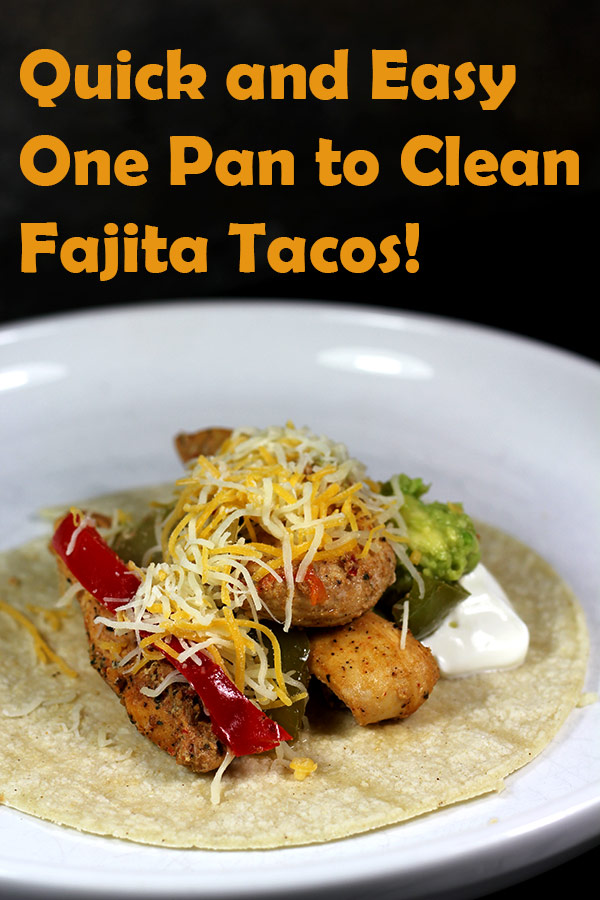 Ready to make some Fajita Tacos?
Ingredients:
1 bag of Foster Farms Sauté Ready Fajita Chicken
1 Green Pepper
1 Red Pepper
1 Yellow Onion
Corn Tortillas
Olive Oil for the Pan
Optional Toppings:
Shredded Mexican Blend Cheese
Sour Cream
Guacamole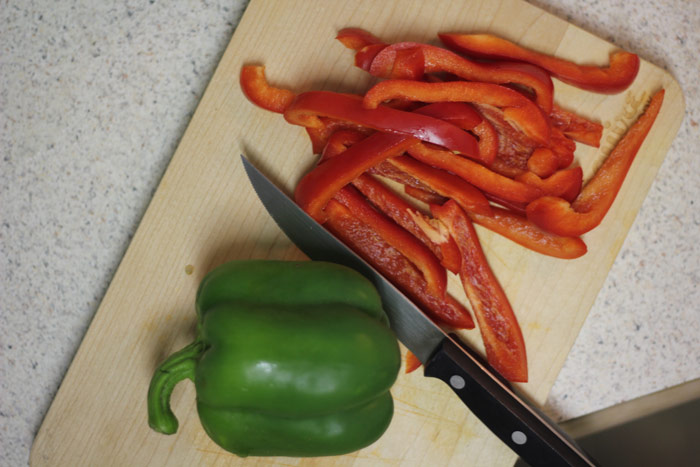 First chop your onions and peppers into strips while you heat the oil in a large saute pan.
Next empty the bag of chicken into the pan and cook till it is "browned" (about 2-3 minutes if the pan has been heating since you started chopping the peppers). The chicken strips do not need to be thawed and can go directly from freezer to skillet.
Dump the onions and peppers into the pan and rotate every couple minutes to make sure that the peppers and onions get properly cooked and don't burn.
Cover the fajitas and let simmer for 10 minutes or until the chicken is fully cooked and the vegetables are your preferred consistency.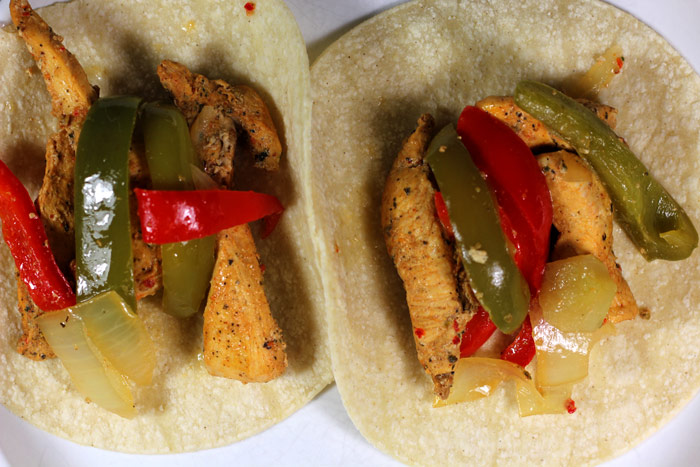 Place the corn tortillas on your plate after warming them in the microwave by heating between a damp (not wet) paper towels.
Place the fajitas from the pan on the tortillas and serve.
Or - optionally if you want to make it even better add those toppings you have. Unfortunately by adding all this extra fat it makes it no longer a healthy meal, but oh boy! There's nothing like the combination of all those flavors.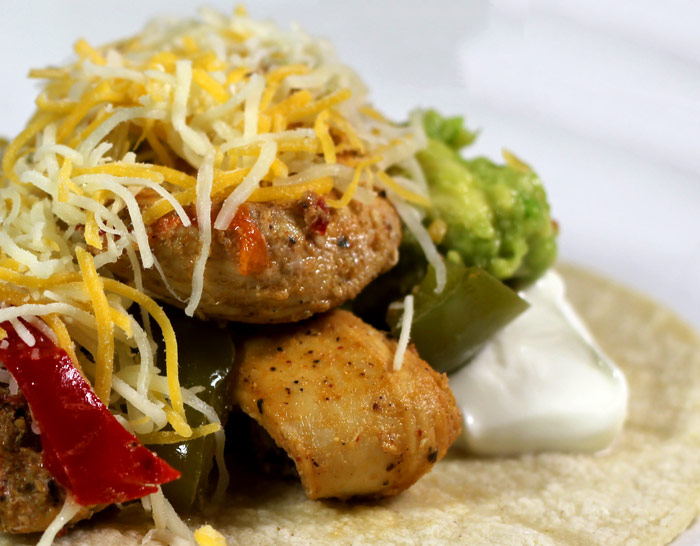 If you are ready to make your own Fajita Tacos, make sure to visit the Foster Farms website to get a coupon that will let you save up to $2. Simply download and print the coupon to get $1 off any 1 ONE (1) package of Foster Farms Sauté Ready, or share the coupon with a friend (via Facebook, Twitter or email) for $2 off any ONE (1) package of Foster Farms Sauté Ready.
While this recipe is designed to use the complete 1.75 pound bag of Foster Farms Sauté Ready Fajita Chicken, you can scale it appropriately for just two people. That's what I love about this product. It is perfect for a quick and easy family meal ... but it's also a great way to cheat and make a fantastic romantic dinner for someone special. Who knows ... maybe that spicy evening will make it past the dinner table!