When it comes to fruit beers there's a clear separation between purists and folks who just like an ice cold and refreshing adult beverage. While I love my more technical beers I also sometimes just want to grab something tasty from the fridge that I can enjoy without feeling like I need to look up exactly where the hops came from. Schofferhofer falls squarely in that later category with flavors that include Juicy Pineapple, Grapefruit, and Pomegranate.
Unlike many of the other products on the market, this is far from something that was just created recently to chase the hard seltzer market. In fact, while it is much more fruit forward and more contemporary than other Weizen beers that we've enjoyed - the Schofferhofer story begins more than 500 years ago when the founder, Peter Schoffer became the first wheat beer to be brewed outside of Bavaria.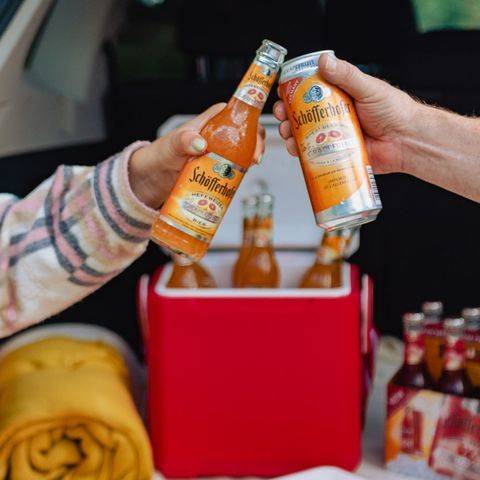 In 2007 they launched the world's first Hefeweizen grapefruit beer in 2007, a product that became popular in the United States after being introduced at the 2021 Epcot Food and Wine Festival. Shortly after they introduced Pomegranate in 2018, Passion Fruit in 2021, and now Wild Cherry and Juicy Pineapple in 2022.
From a taste perspective, it is enjoyable as a weizen beer that doesn't take itself too seriously and the fruit flavor tastes good as well. Also, I appreciate that unlike some of the low alcohol (2.5% ABV) "coolers" on the market, it doesn't have that malty aftertaste since this is a true weizen "wheat beer" instead of a "malt beverage" like most other similar products are.
In fact, the Juicy Pineapple is actually made with unfiltered German hefeweizen beer and 50% pineapple juice. In comparison with other products, this gives it a much more natural flavor profile compared to simply throwing a syrup flavor concentrate into the blend.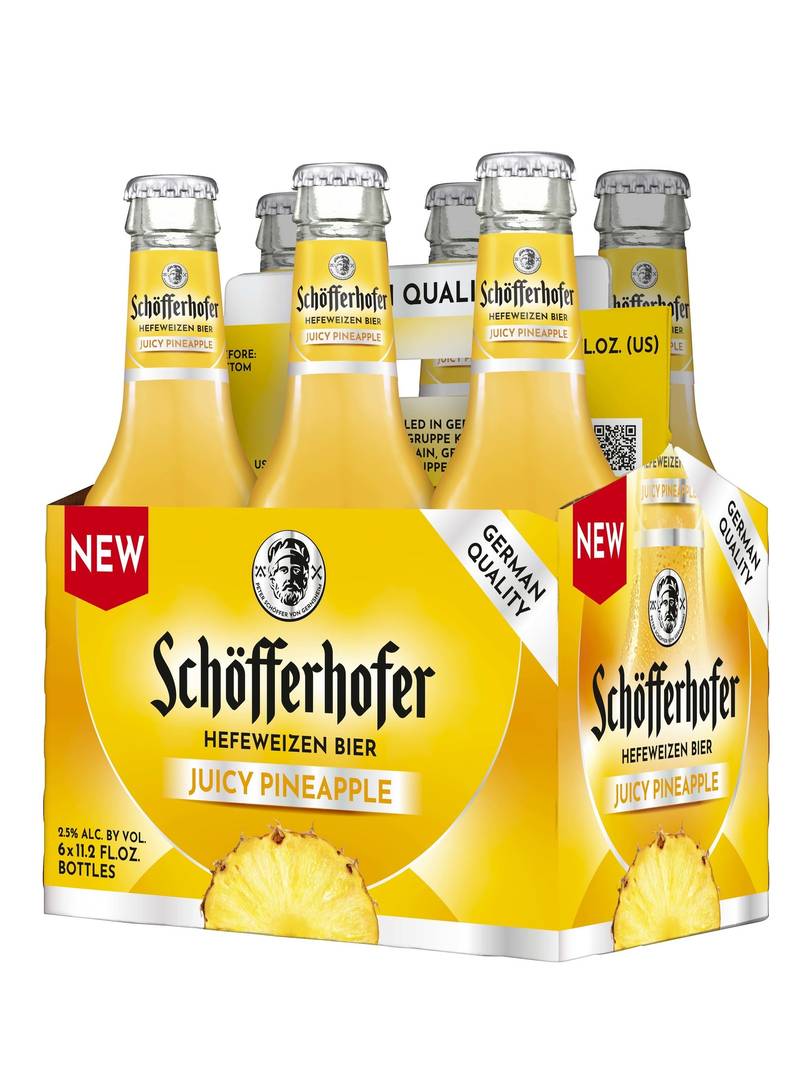 Schofferhofer is available in 6 packs of standard 11.2 oz glass bottles and Variety 12 packs of 11.2 oz cans.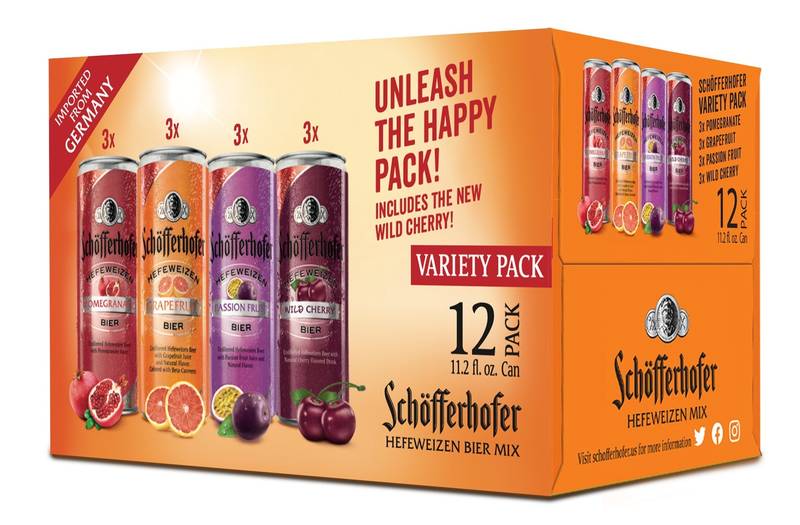 A store locator is available on the website.