I love Thai food - along with Vietnamese it was one of the first real ethnic foods that I was introduced to as a kid (growing up in San Francisco - Chinese and Mexican were as American as burgers and hot dogs!). Thai though is special ... there's a subtle elegance of flavors that come together with art and precision but somehow still feels organic and not necessarily the production of a team of chefs and sous chefs working in concert to craft the perfect culinary experience.
Looks can be deceiving though since preparing authentic Thai food - in particularly the sauces - can be insanely labor intensive and are the work of generations of knowledge passed down. While there are many brands that offer curry sauces and curry pastes, most that I've tried have been "meh" at best and at worst - too salty, too artificial tasting, or just simply not very good tasting.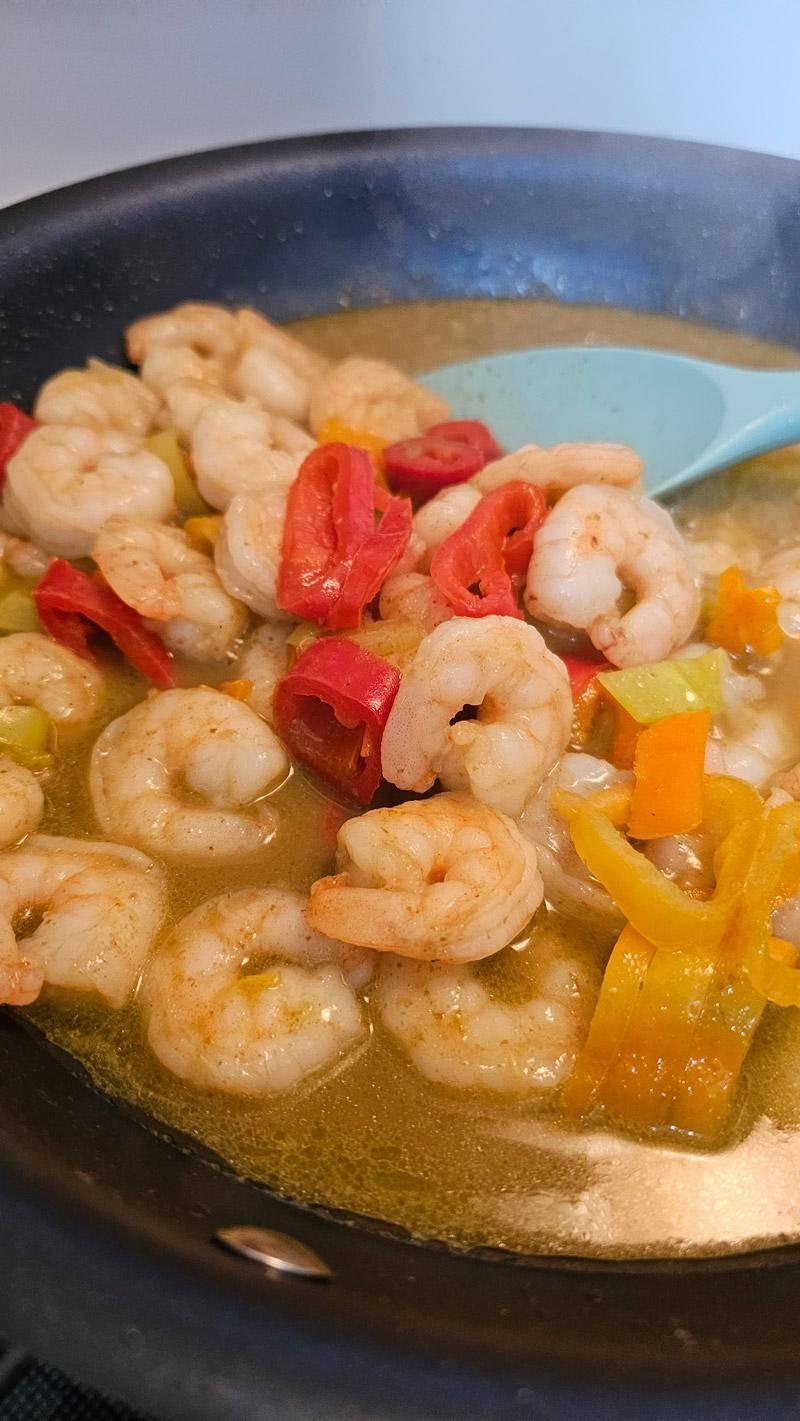 On the other hand, after trying Mike's Organic Curry Love green curry sauce I was impressed. My only regret is that the serving package is too small for anyone but someone making a single serving. As such, while I was hoping for a more flavorful experience, it ended up being a bit diluted once I added noodles, shrimp, peppers, and coconut milk.
I did taste it before adding and it tasted delicious though. The flavor did stick to the shrimp and so that was nice as well.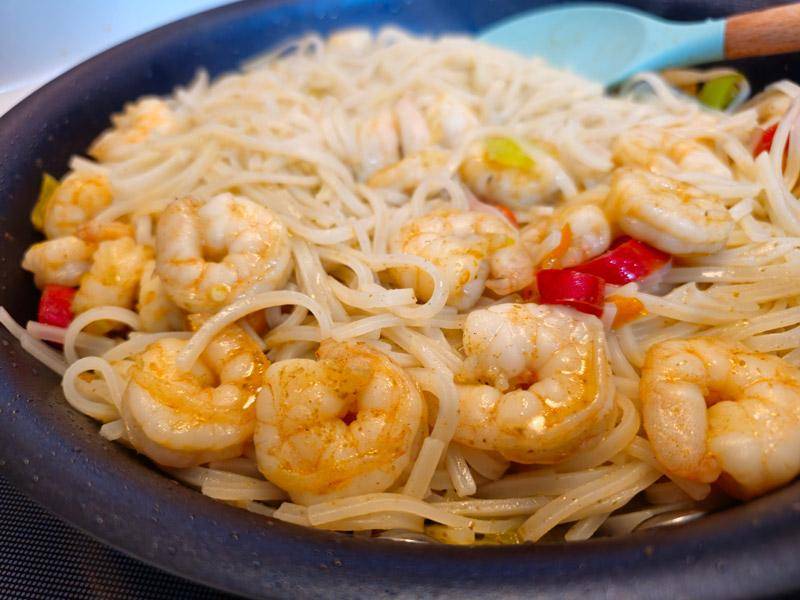 For people like myself that don't really like to follow proportional instructions and look at ratios as guidelines to build a meal, Mike's does offer jars of Curry Paste vs the sauce packages that they sent us to review.
For those of you who are looking for quick "stir it together" meal for one though, the pouches of Curry Paste and Curry Sauce make a great option that is a fast and healthy option for nights when you want a taste of something different but decide against ordering out.
For instance, with the Green Curry (if I'd made it correctly) it was just a matter of tossing the sauce in a pan with a handful of veggies, shrimp (or chicken etc.) and in 10 minutes or so, you'll have a tasty meal.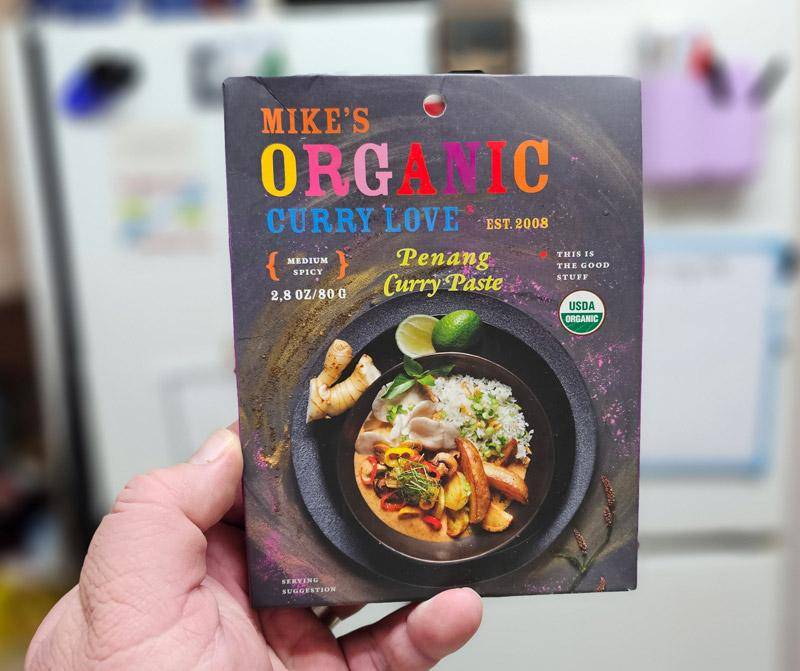 Finally, while I would never buy something just for the badges displayed on the website, the fact that Mike's has made an effort to "do the right thing" and be as transparently organic, vegan, gluten free, and use high-quality ingredients is reflect well in the flavor and texture of the product itself ... and we appreciate that!
Mike's Organic Curry Love can be found online as well as in healthy food markets such as Whole Foods and Bristol Farms nationwide.