Genoa, Nevada is a perfect town to visit for any guys looking for a taste of what the west was like before being tamed. If you venture just around the corner from the Mormon Station and Nevada's oldest bar though, you'll find one of the finest foodie spots in Nevada. The Pink House seemingly doesn't fit here but at the same time it works perfectly. Not only is the building itself one of the oldest structures in Genoa but it was about striking out into unfamiliar territory and trying new things. That's exactly what you'll find here today ...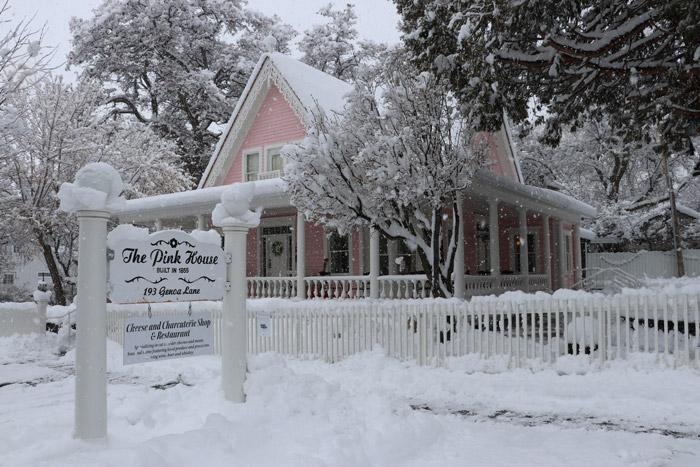 It would be easy to open a restaurant in Genoa that focused on cheap burgers and beer for tourists to dine on after a quick walking tour. But instead, we found something special inside The Pink House on the day we visited.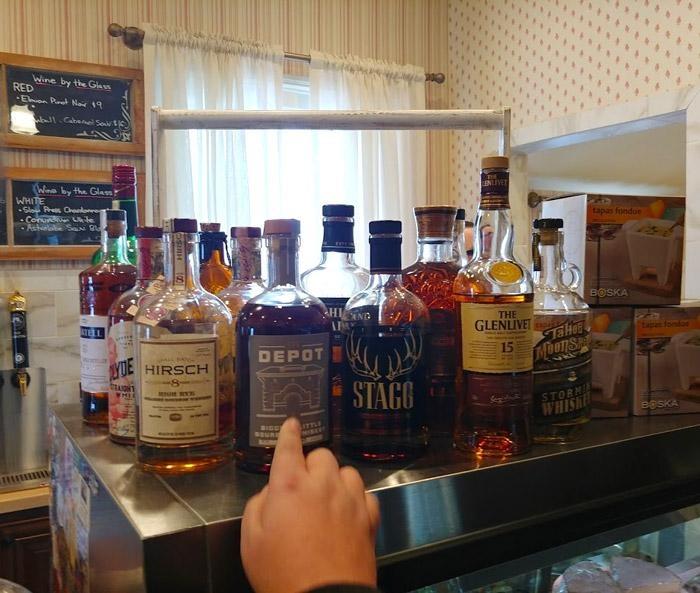 This is a legitimate cheese and charcuterie shop just as the sign says, however they have a great selection of whiskys and craft beer as well. This included local offerings from The Depot as well as Tahoe Moonshine. The level of sophistication with the cuisine and knowledge of cheese that the staff had rivaled anything that I'd experienced in San Diego, Los Angeles, or San Francisco. Despite being here on the "frontier" of the Eastern slope of the Sierra Nevada mountains, this place was far from an outpost looking to simply feed local visitors.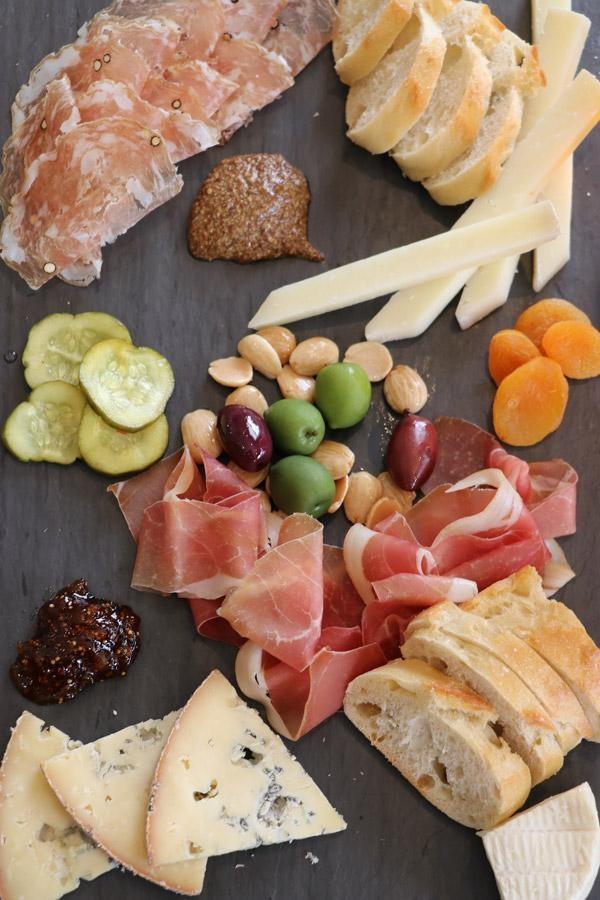 Our meal began with a custom charcuterie and cheese board constructed by the manager. It included a variety of local and regional artisanal cheese, meats and bread that was as beautiful as it was tasty.
While we clearly ate here at the Pink House, this would also be a great stop to visit to put together a basket for a lunch while hiking, biking, or simply enjoying across the street as a picnic in the park.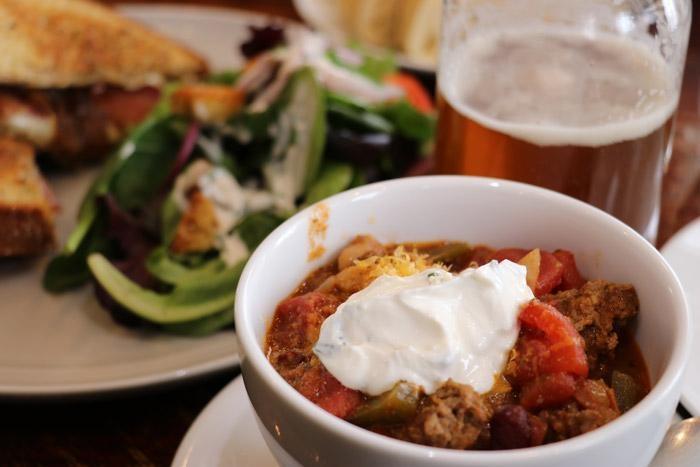 I started my lunch off with a warm bowl of chili from locally raised beef and a pint of Great Basin Brewing's Icky IPA.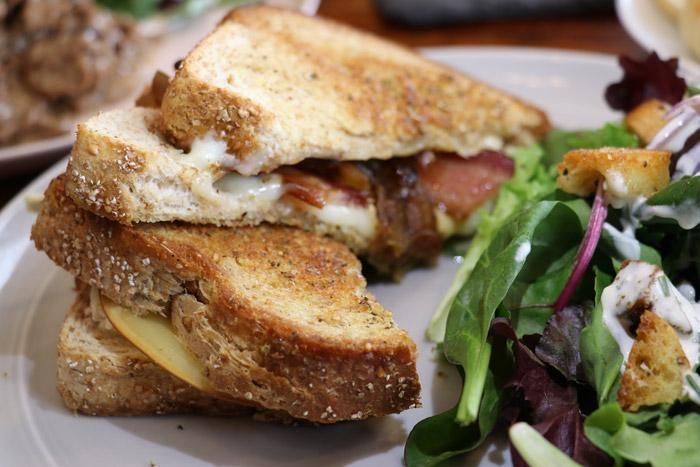 However, what really surprised me was the Cheesemonger's Grilled Cheese. For only $10, it combined cheddar, brie, and smoked gouda between two of the most perfect slices of sourdough with herbed butter crust. Since I always appreciate excess I also added caramelized onions, tomato, and bacon. It was simply put, the BEST grilled cheese sandwich that I have EVER had.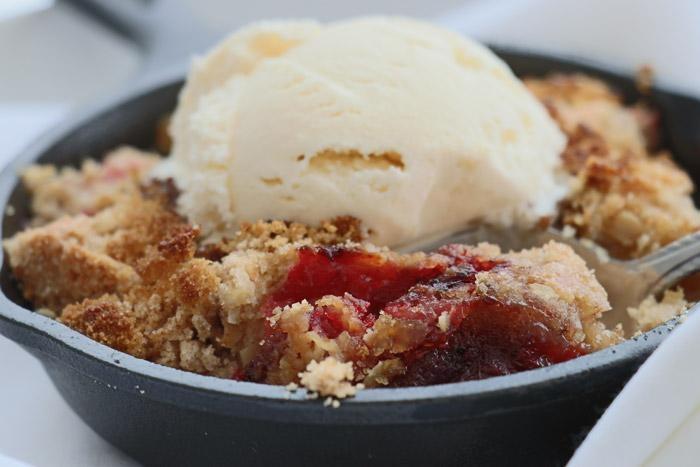 Desserts here are equally as good as everything that proceeded it and this strawberry rhubarb crisp was the perfect way to end our meal at The Pink House.