Right now is a great time to be a fan of cocktails and spirits. It seems like virtually every day I hear about something new that piques my interest but only a handful have I had a chance to actually sit down and create cocktails for. Recently I was invited to test out TUACA, a fantastic vanilla citrus liqueur that is said to trace its roots all the way back to Lorenzo de Medici and later became popular in the United States after servicemen brought it home from Italy during WII. In the classic pattern we've seen with cocktails in general, TUACA is starting to become popular again with a whole new generation.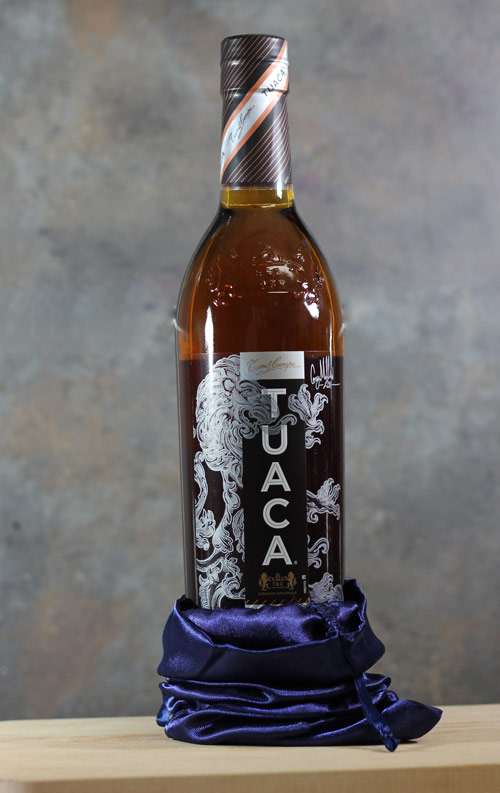 Personally I found TUACA extremely interesting because it presents an alternative flavor profile that is extremely tasty on it's own ... but works great as I adapted some popular cocktail recipes including a Mule, Spiked Cider, and a Mocha shot.
TUACA® can be found in most liquor stores, but you can also have it delivered (where permitted by state laws).

How to Make a TUACA Mule
By this point, I think everyone in America knows how to make a mule and there are a TON of different variations. I like this version though because it has a much richer flavor but still retains that nice crisp taste where the ginger, lime, and ice come together in a frosty copper mug. Since I've found a wide variation in size of mule mugs, please adapt as appropriate
Ingredients:
2 oz TUACA® Liqueur
5 oz Ginger Beer
.5 oz Fresh Squeezed Lime
Ice
Directions
Take the mug and pour in TUACA Liqueur then fill with ice followed by squeezing two lime wedges (approximately .5 oz). Add the lime wedges to the mug.
Pour ginger beer over the ice till the mug is full and give the cocktail a couple twists with your bar spoon before serving.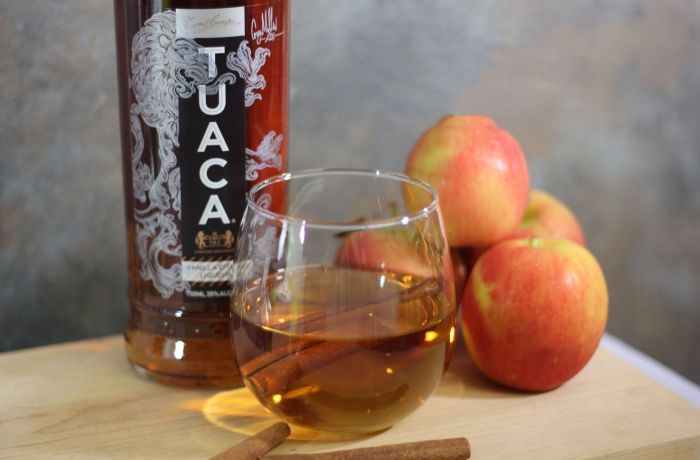 Apple Cinnamon Splash
As the weather gets cooler and the leaves begin to fall that means it's time to break out some apple cider and make some fun cocktails.
This is an adaptation on the Tuaca Hot Apple Pie since I really don't like whipped cream in my hot cocktails.
Ingredients:
2 oz TUACA® Liqueur
6 oz Apple Cider
1 Cinnamon stick
Directions:
Heat the apple cider in a pot on the stove.
When it is warm enough, ladle approximately 6 oz into a glass followed by 2 oz of TUACA®.
Use the cinnamon stick to stir it up a bit and then drop the stick in the cocktail.

TUACA Pineapple Spritzer
Of course, if you are looking for a perfect TUACA cocktail to help you escape the cold weather up north, there's always the TUACA y Pina ...
Ingredients:
2 oz TUACA
4 oz Pineapple Juice
1.5 oz Lemon-Lime Soda
Directions:
Pour ingredients into a tall glass filled with ice.
Stir gently and garnish with a pineapple and lime wedge.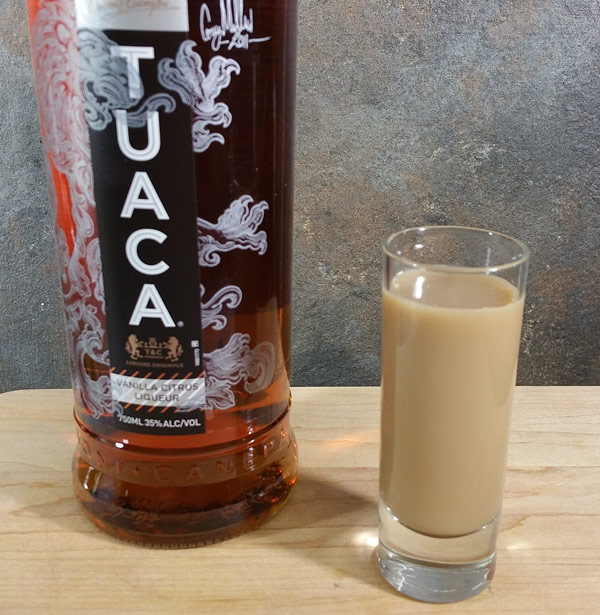 Mocha TUACA Shot
Ingredients:
1 oz Mocha Frappuccino
1 oz TUACA® Liqueur
Directions:
Pour the the frappuccino into a shot or cordial glass followed by the TUACA.
The cocktail tastes like a delicious twist on a classic whiskey cream but with a richer taste.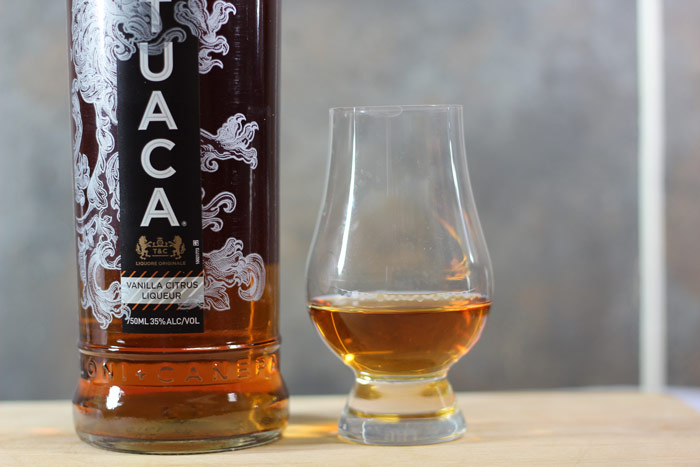 Sipping TUACA is OK too!
The key to choosing which spirits will earn a place in your liquor cabinet is how good do they really taste. There are some spirits out there that are "ok" mixers with cute names and imaginative cocktail recipes ... but personally, I like my base spirit to be something I'd actually drink.
THAT is definitely true for TUACA and while the recipes above are fun and good for different occasions I'll be enjoying sitting on the porch sipping TUACA after a great meal.
TUACA® is a great spirit but remember to enjoy it responsibly.