While folks are finally starting to recognize tequila as a premium spirit with a complex and diverse collection of properties, there's another Mexican spirit following quickly on its heels. A few years ago mezcal was simply tequila's rougher tougher, renegade brother but as someone who loves agave spirits, it is wonderful to see new products reaching the market that focuses on the positive aspects of Mexican culture and heritage instead of merely throwing a revolver, donkey, or a sombrero on the bottle and shipping it out to bars. One of the products that recently impressed me in this new wave of premium mezcal was Vamonos Riendo Mezcal.
Most people don't get into the weeds of where the product comes from when it comes to mezcal or agave spirits in general so I was immediately impressed by the fact that the brand found it important enough to talk about. For instance, most Americans at this point know that "good tequila" needs "100% blue agave" but when it comes to mezcal the level of knowledge beyond simply the fact that it too is made from agave, tends to be extremely limited.
In the case of Vamonos Riendo though, it is a blend of eight-year-old Espadin and 14-year-old Tabala and sourced from a farm in Oaxaca that is located 6,500 feet above sea level and then triple distilled. These are two different types of agave and that's one reason that I'm personally getting very interested in exploring mezcal more. Think of it similar to how you can have Bourbon with one recipe that is required to be a certain level of corn in the mash bill but then there's an entire world of whiskey with other grains available too.
In this case, the two agaves blend to form a fresh, vibrant spirit with herbal aromas and a sweeter flavor that has notes of pineapple, grapefruit mixed with cocoa, mint, and anise with of course the characteristic smokiness that is distinctive to mezcal.
Vamonos Riendo which translates to, "Let's Go Laughing" is available now in Southern California but I'm sure it will be available more broadly soon.
Here are some mezcal cocktail recipes provided to us, created by Los Angeles bartender and mixologist Cari Hah.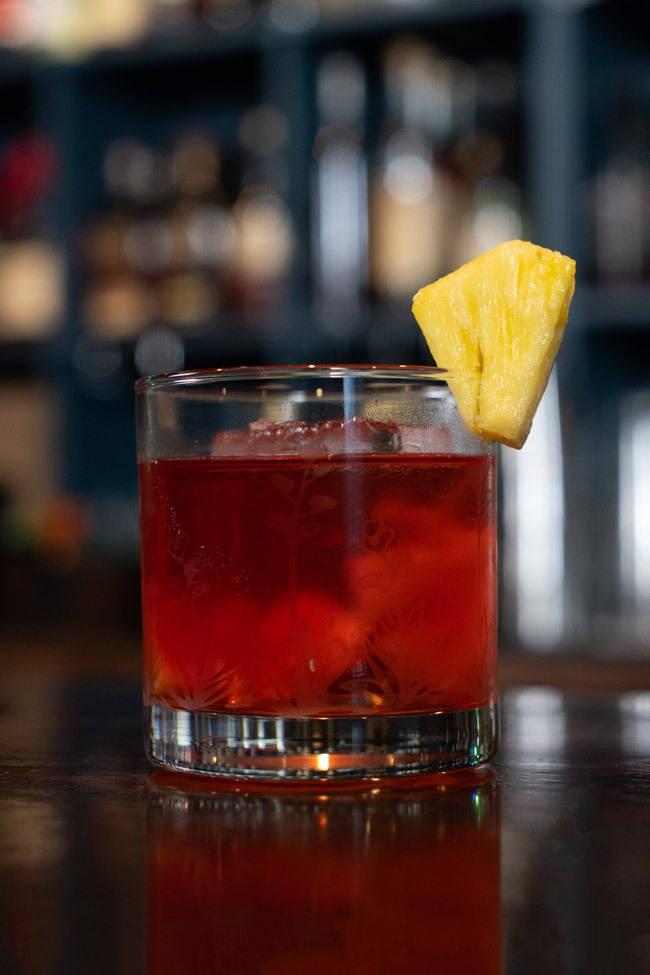 The Spark Negroni
1.5 oz Vamonos Riendo Mezcal
1 Fresh Pineapple Chunk
1 oz Campari
1 oz Sweet Vermouth
Method:
In the bottom of a double Old Fashioned glass place your pineapple chunk. With a flat bottom muddler gently press the pineapple to release some of the juices to the glass. Do not smash it , just press it!
Add remaining ingredients. Add a big ice cube and stir. Sprinkle with sea salt on top.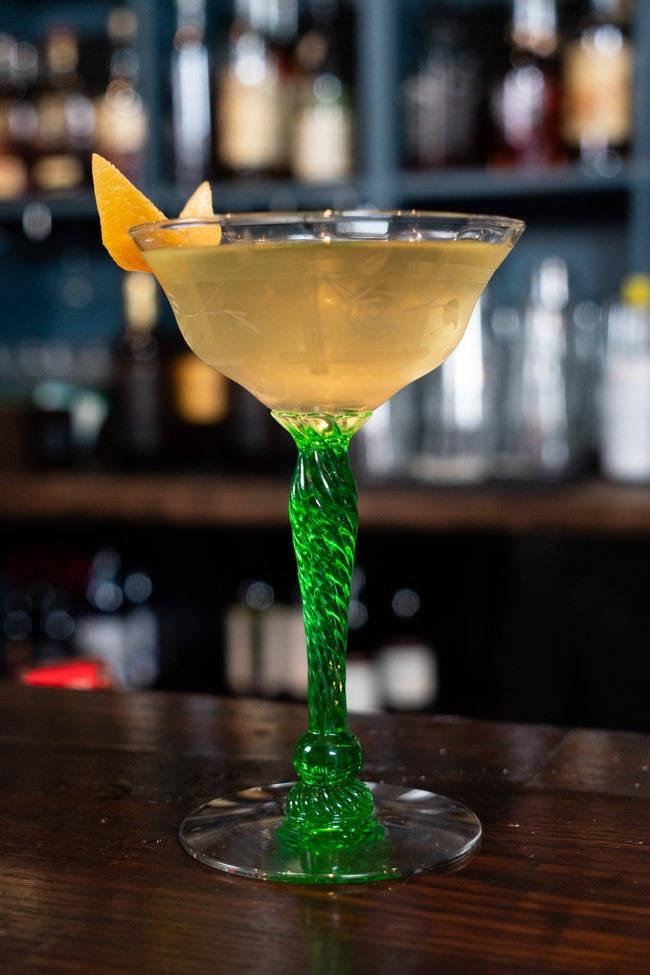 The Optimistic Martini
2 oz Vamonos Riendo Mezcal
3/4 oz Dry Vermouth
1/2 oz Benedictine
Grapefruit Bitters
Method:
Stir with ice and strain into coupe. Garnish with grapefruit oils expressed.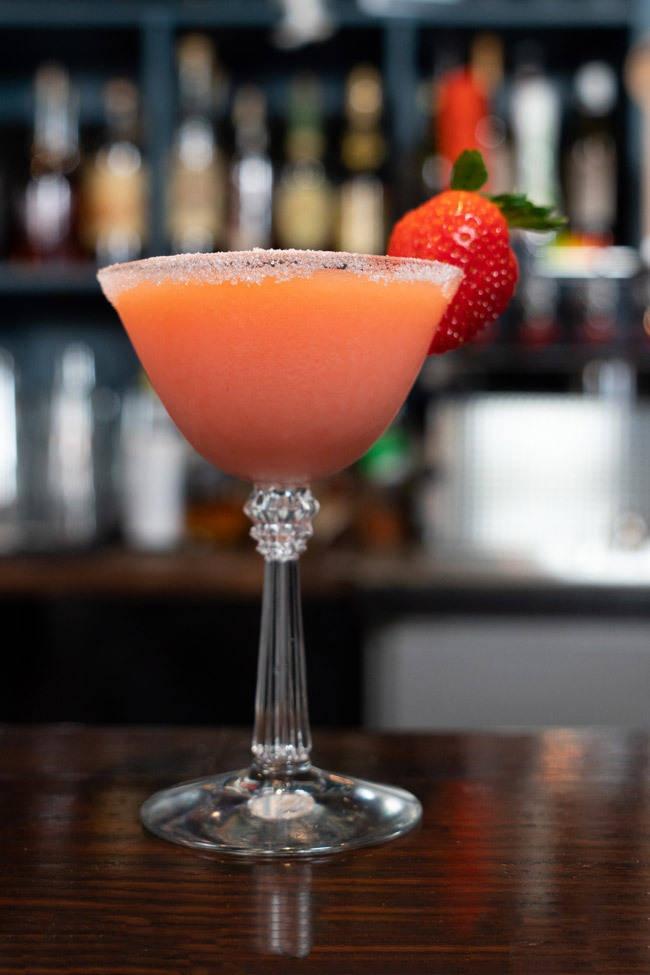 Strawberry Kisses
1.25 oz Vamonos Riendo Mezcal
0.5 oz Green Chartreuse
0.25 oz Small Hands Orgeat
0.5 oz Aperol
0.5 oz Fresh Lime Juice
2-3 Fresh Strawberries (plus one half for garnish)
Method:
Rim your glass with sour sugar (combine granulated sugar with citric acid powder and stir well) then muddle strawberries in tin, add ingredients and shake with ice. Double strain into sour sugar-rimmed cocktail glass.
Garnish with half a strawberry.