June is California Avocado Month and so we were invited to help celebrate it with a fantastic dinner at the top of a mountain in a real avocado grove along side the farmer who manages one of the largest avocado ranches in California. A dinner outside under the stars is always special but this was over the top since typically avocados are a sort of mysterious fruit. Sure, we all love them in guacamole but where do they actually come from and what else can you do with them?
Since moving to California, I've learned amazing things about the diversity of the avocado - from ice cream to cooking oil, it's one of my favorite treats. However, it tends to be a mysterious product that seemingly arrives by magic in the produce section with little thought to how it gets there. For instance - everyone knows that lemons, apples, and bananas grow on trees and potatoes and carrots from under the earth ... but what about avocados?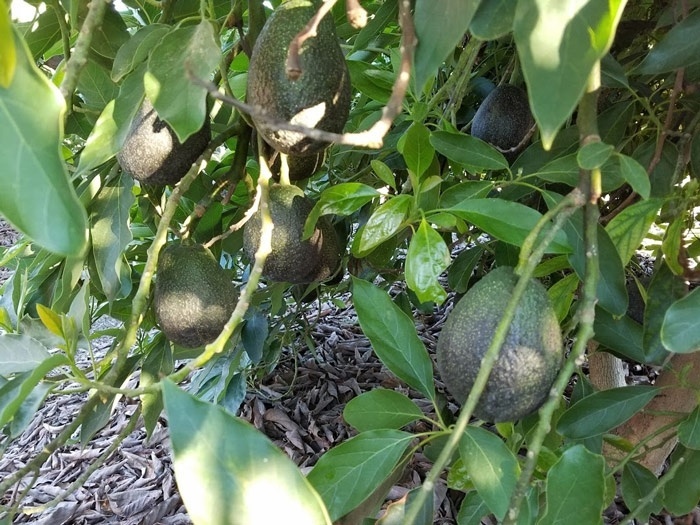 Avocados are a fruit and are grown on trees that aren't unlike other fruit bearing trees. However, I was amazed to learn that a typical tree can produce 500 avocados though the usual average is 60 pounds from 150 fruit.
California produces 90% of the US avocado crop, with 40% of that being here in San Diego County.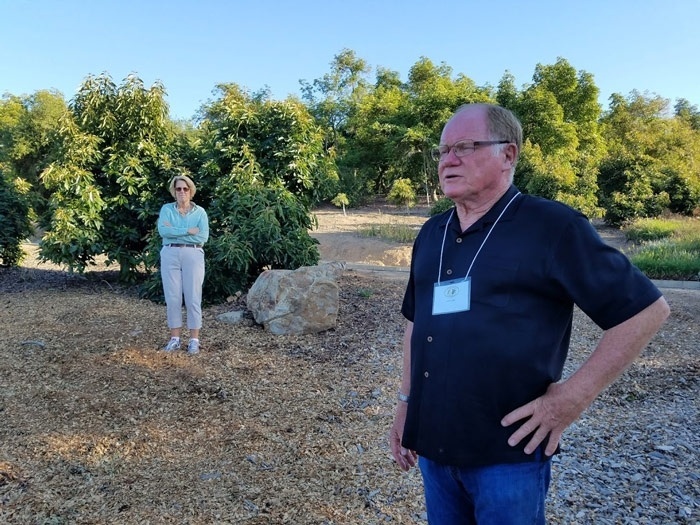 We'll be following up with more of the amazing avocado facts we learned about in a separate post but it's really a fascinating product that I now have an even greater appreciation for.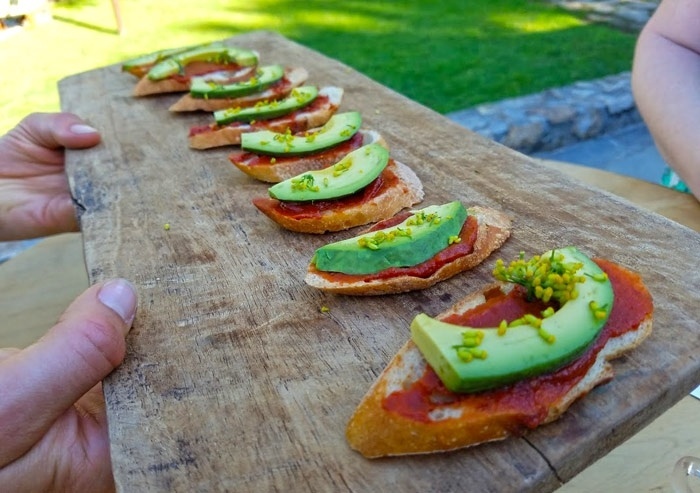 After our tour of the orchard, it was time for a seemingly endless stream of unique avocado recipes including this avocado bruschetta.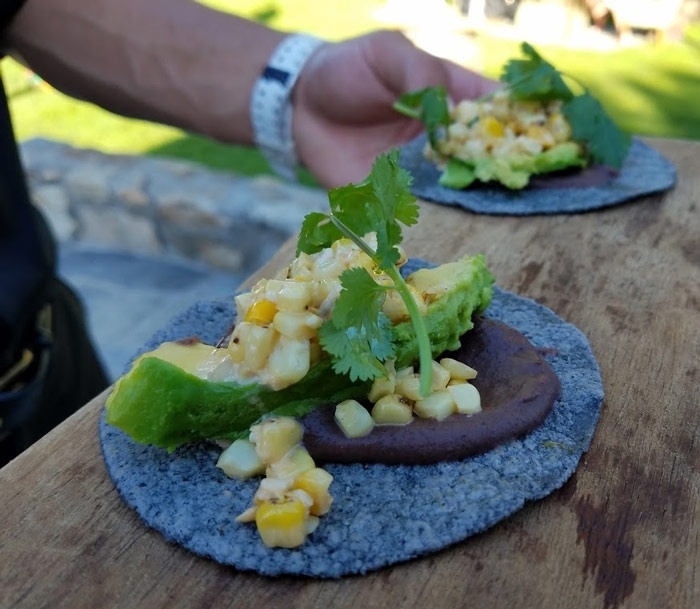 Avocado tacos ...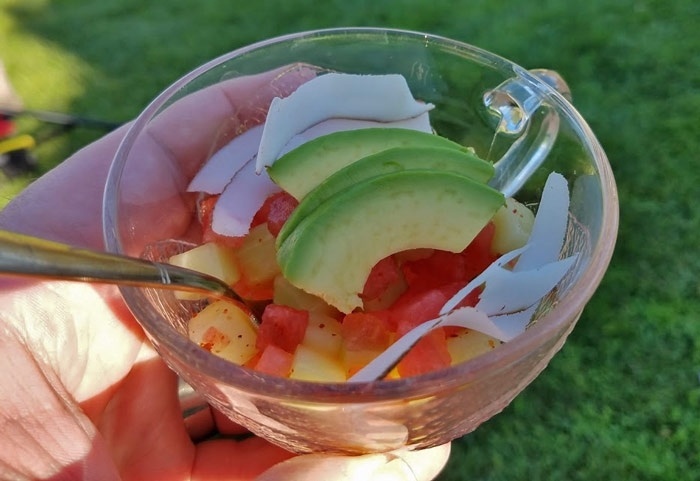 Even avocado fruit salad (that's watermelon and pineapple with coconut shavings and avocado on top of course!
There was even a fabulous avocado, lobster falafel that somehow I didn't manage to get a picture of because I was so busy enjoying the samples whenever it passed by me ;)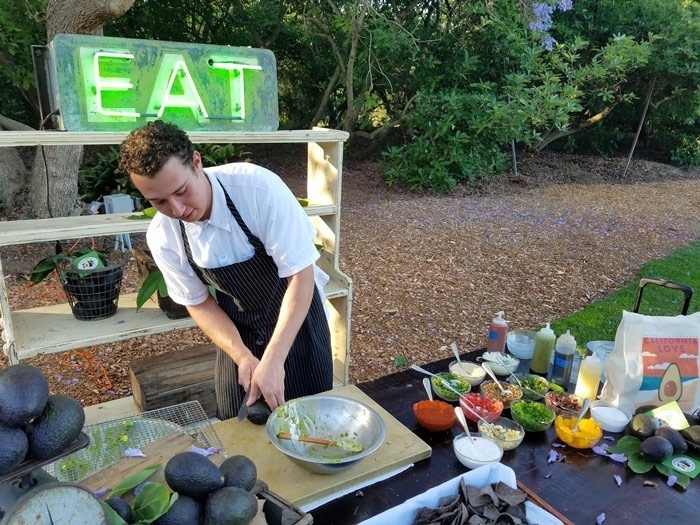 Of course, no avocado party would be complete without a guacamole station! In this case, the guac was hand-made and then toppings ranging from crema and adobo sauce to organges, siracha, and bacon could be added. In case you hadn't noticed by now, avocados are an incredibly diverse fruit that pairs well with a huge variety of flavors.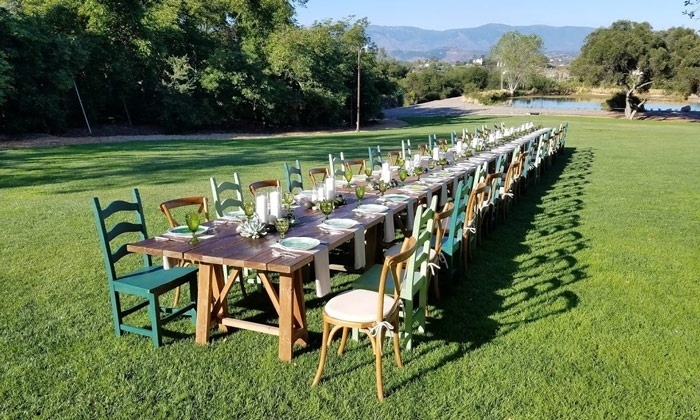 But then it was time for dinner!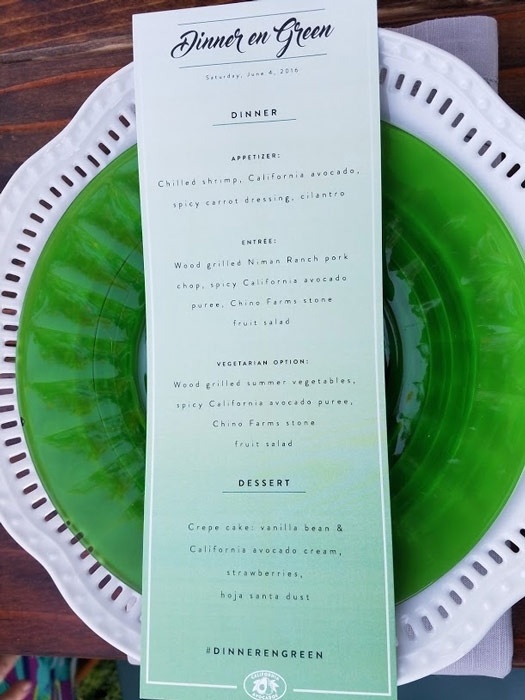 Dinner was presented by Chef Trey Foshee of Galaxy Taco and Georges at the Cove in San Diego. George's at the Cove has been voted San Diego's best restaurant, so I was super excited to taste even more of his creations.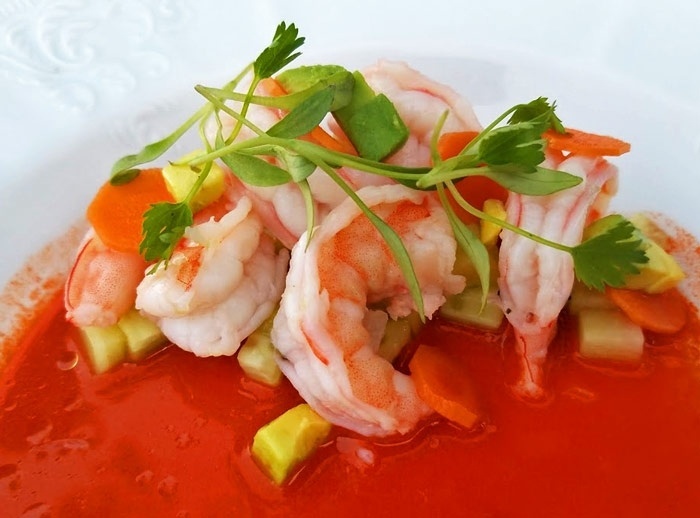 First up was shrimp with a spicy carrot sauce withe avocados.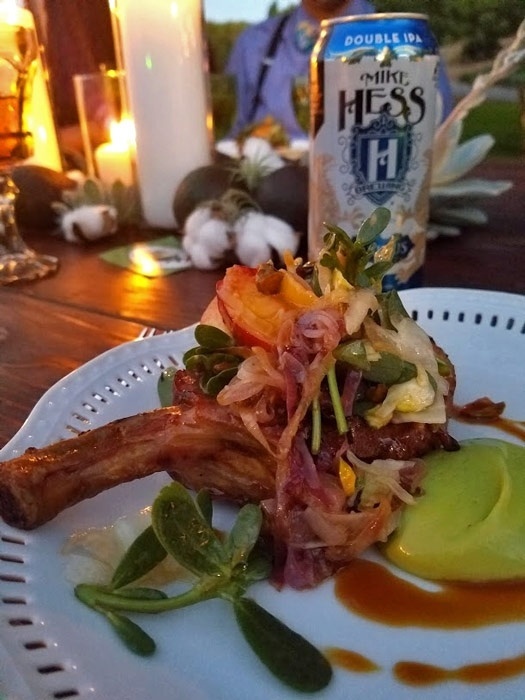 Next, was a wood grilled Niman Ranch pork chop with spicy California avocado puree topped with a Chino Farms stone fruit salad.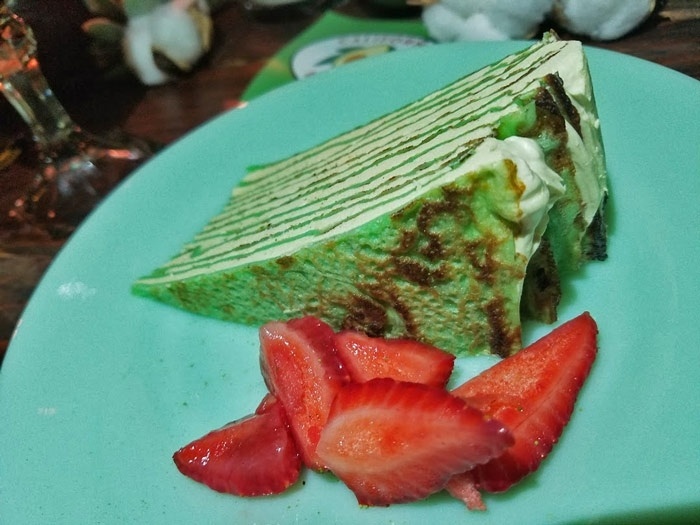 To finish things off, we had a crepe cake with vanilla bean and California avocado creme layered in between the crepes.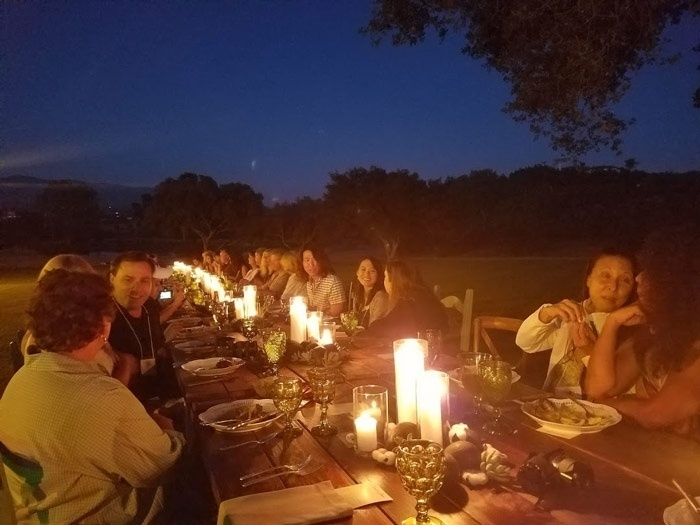 This was one of the greatest dinners I've had since not only was the food great, but everything came together. We had an amazing night and great friends to share the experience with. While you might not be able to have Trey come to cook a Dinner en Green like this for you, the California Avocados site has some great avocado recipes available so you can explore this fruit the way we did last week!