Endorsed by renowned mixologists, the WhistlePig Rye Whiskey Barrel-aged Maple Syrup is a product that has revolutionized the cocktail scene. This syrup, crafted by Runamok, a family-owned company with years of experience under its belt, offers an exquisite blend of flavors that can elevate your drink in ways you wouldn't imagine. Their dedication to quality and unique flavor profiles led them to clinch the Good Food Award in 2023. In this review, we'll delve into what makes this product stand out among others on the market. Whether you're reading this as a whiskey love that wants to take his pancakes to the next level or a professional mixologist seeking that new ingredient to experiment with - there's something here for everyone.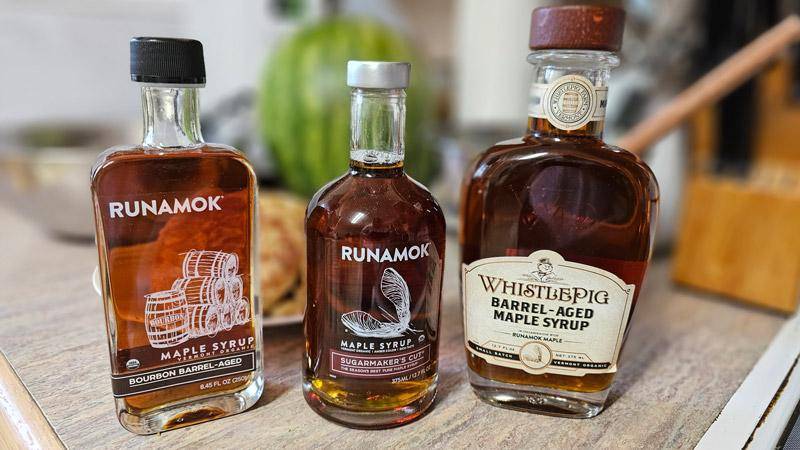 Runamok makes some of the best honey and maple syrup innovations on the market today and while our first introduction to them was more of a gimmick with their "Sparkle Syrup", they've come back to us with a full line of premium options that quite frankly I can't stop talking about.
These "new" products include:
Maple Bitters and Orange Maple Bitters
Bourbon Barrel - Aged Maple Syrup
Smoked Old Fashioned Cocktail Mixer
There's even a Black Jelly Bean Spiced Maple Syrup too
Seriously, these guys are on fire and every time I turn around though, there's something new so I suggest you go check out their site yourself too.
The aging process of this organic maple syrup is fascinating. It's aged in WhistlePig rye whiskey barrels, a unique method that imparts a distinct flavor profile to the syrup. The barrels are sourced from WhistlePig distillers based in Shoreham, Vermont - about an hour away and it always excites me to see collaborations like this between two great brands and not just one using the other to ride on the coat tails.
Just like with barrel aged beers - the aging process ensures each batch of WhistlePig maple syrup captures the essence of both the organic maple and the rye whiskey that is slowly released from the barrel. The result? A robust, flavorful maple syrup unlike any other I've tasted.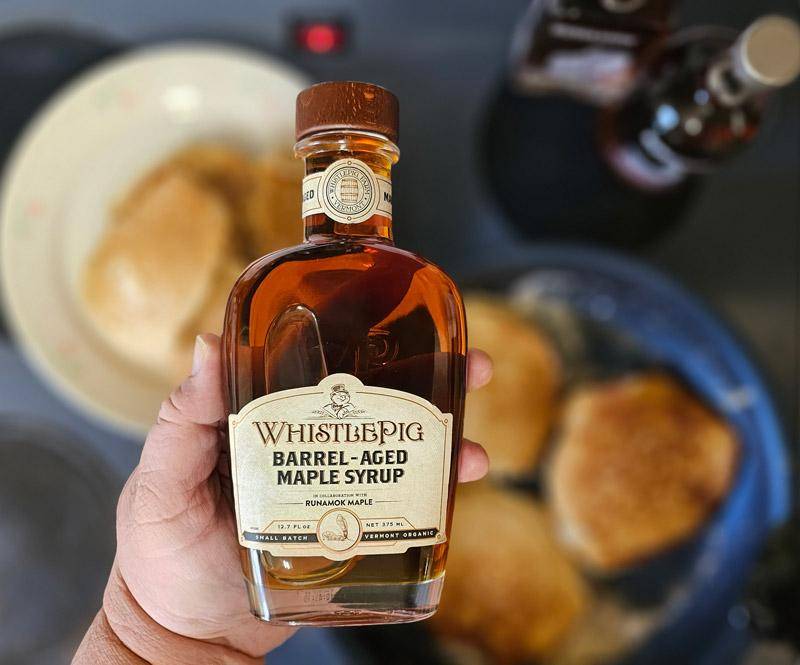 Brown Spice Notes and Maple Caramel Tones with a Mild Oak Finish
Ok, let's not get too fancy - it tastes exactly like you'd expect it to. As if you blended some excellent full bodied maple syrup and then let it age in a rye whiskey barrel to create an aged maple syrup where the wood had a chance to mellow out the highs and fuse the lows. I've had a few different bourbon barrel aged maple syrup offerings at this point but this was the first that made me actually take a step back and smile. On this one, everything is hitting 10s across the board with recognizable oak notes, maple syrup sweetness, and then a punch of the Whistlepig rye. Delicious!
This innovative blend of flavors impressed me from my first taste.
Often times with similar products you can taste "notes" of the whiskey … but it's just a basic hint. Here though, you know exactly what you are tasting and it immediately brought back memories to the pancake breakfast I had many many years ago at Bourbon Fest where they had bourbon butter, bourbon syrup and pretty much anything else that you could infuse with bourbon.
Don't worry though, we're not talking about doing a shot or getting a buzz to start the day off … this is a much more mild experience that is all about flavor - not intoxication.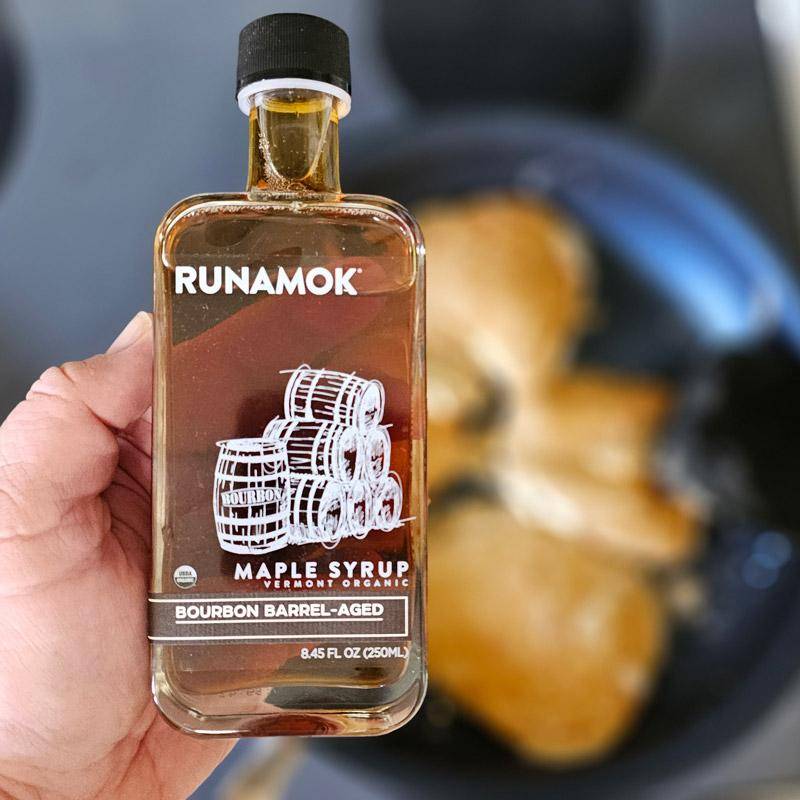 Despite my love for this - I think others may not share the same passion I do for the taste of whiskey in the morning with waffles and so for those folks - perhaps Runamok's Bourbon Barrel Aged Maple Syrup may be a better choice. While still maintaining notes of whiskey, the bourbon here (or perhaps the maple syrup as well), allows for a much more subtle expression that some folks will prefer.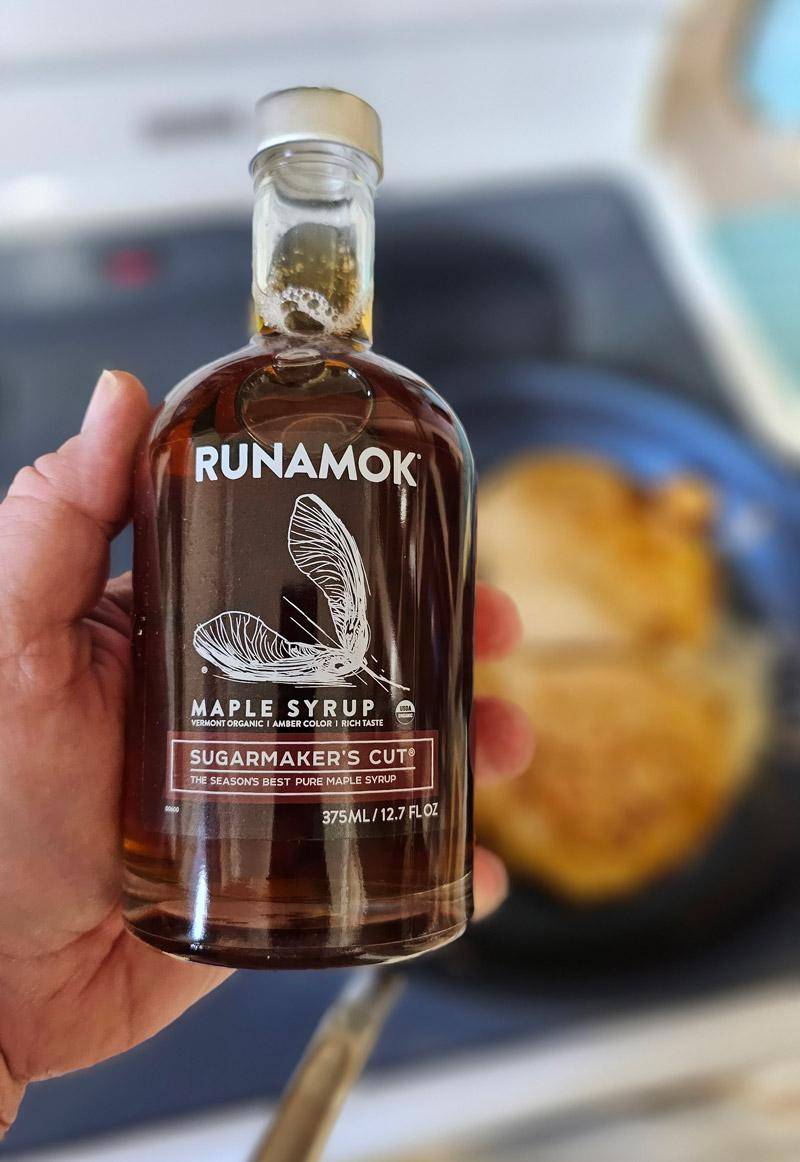 Finally, for those that are looking for a nice expression of pure Vermont maple syrup that doesn't contain whiskey - their Sugarmaker's Cut is essentially the same concept as "single barrel" whiskey in that the sugarmaker has selected that batch to represent the finest produced that season.
Whatever your preference might be though, one thing keeps me coming back to Runamok - innovation and pushing the envelope when it comes to defining what maple syrup can be.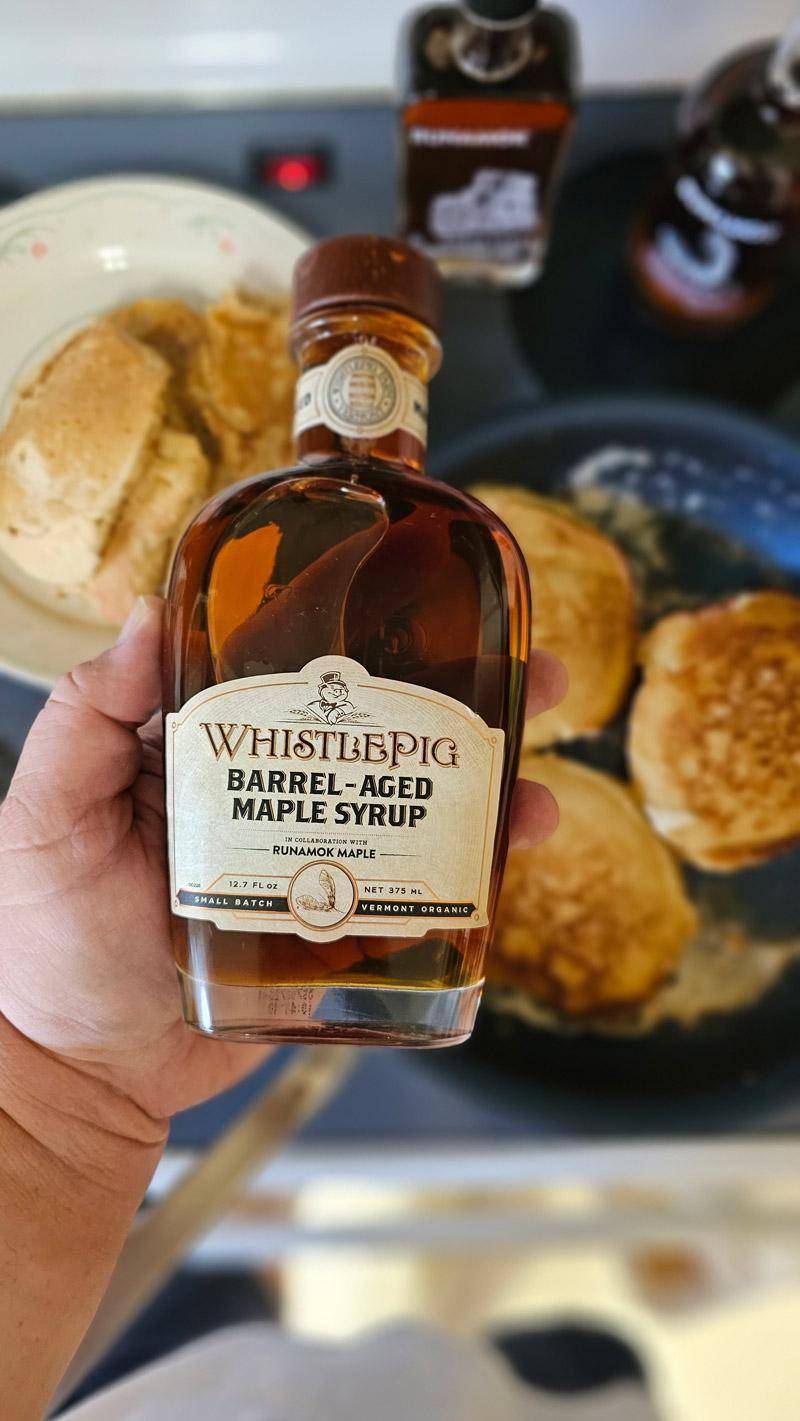 Cost and Where To Get It …
At $24.95 for a 375ml bottle of Whistlepig maple syrup, you're clearly getting a premium product here but I don't think the price is really all that high … and especially not if you are looking at this as a gift for the whiskey fan in you life. For those maple syrup junkies that want a discount, they even offer subscription plans starting at $22.45 every two weeks which could save those folks some money.