Amsterdam's History Meets Modern Luxury at Hotel Pulitzer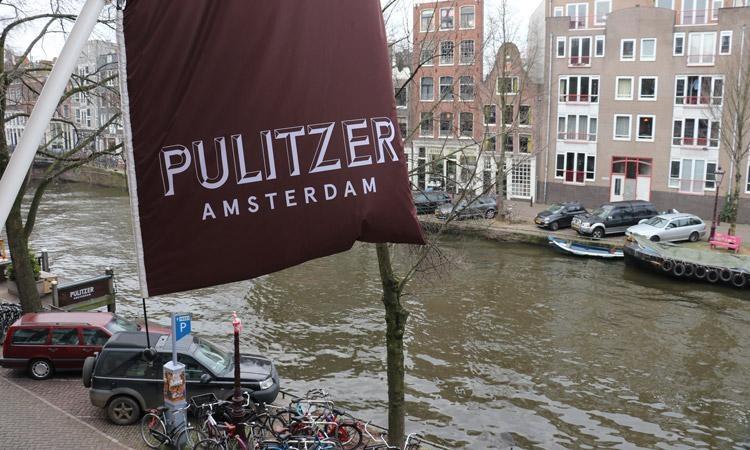 We make money from support by sponsors, advertisers, and affiliate partners. As an Amazon Associate I earn from qualifying purchases.
As an American, it isn't often that I visit a building more than 200 years old, so when I had the opportunity to visit Hotel Pulitzer Amsterdam and discovered that the buildings dated back to a collection of 25 restored homes dating back to the 16th and 17th centuries, I was super excited for the experience.
Hotel Pulitzer has exited on the site as a hotel for the past 45-years and includes 225 guestrooms and suites that balance Amsterdam's rich history and the vibrancy of the modern city.
In the case of our building, it dates back to 1650 when it was used as a warehouse including at one point for a wine merchant. I love stories like this and rooms in each building have a similar story to help visitors connect with the heritage.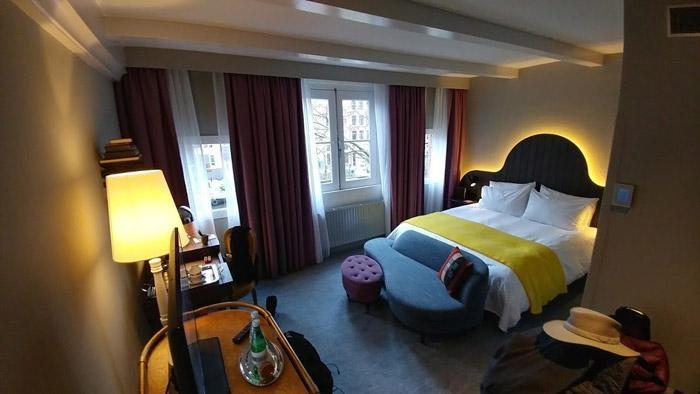 With renovations having been completed in August of 2016, we were very impressed with the hotel's look and feel as well as the originality of the rooms. One of the things I love about boutique hotels is that it's more than "four white walls" and at Hotel Pulitzer design was certainly a strong element. While we didn't get to check out one of their literary-themed suites, even our deluxe guest room was warm, welcoming and just the right bit of funky for a fun weekend getaway.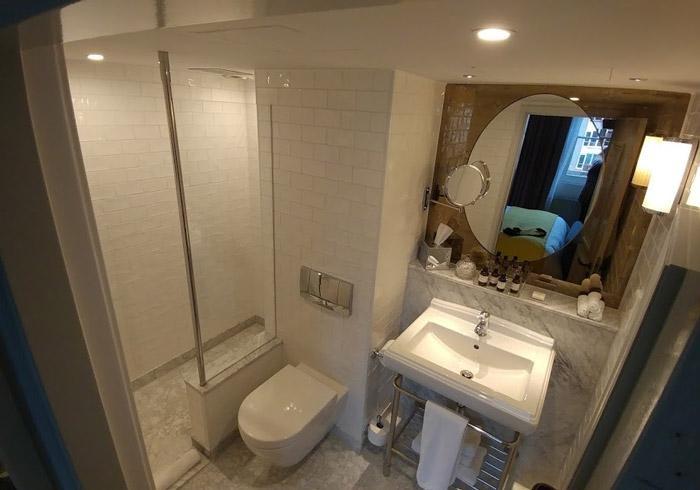 The bathroom was also surprisingly nice and included a large shower with rain head as well as heated tile floors. Perhaps the most fun feature though was the portal between the bedroom and the bathroom that helps one connect back to the maritime heritage of Amsterdam.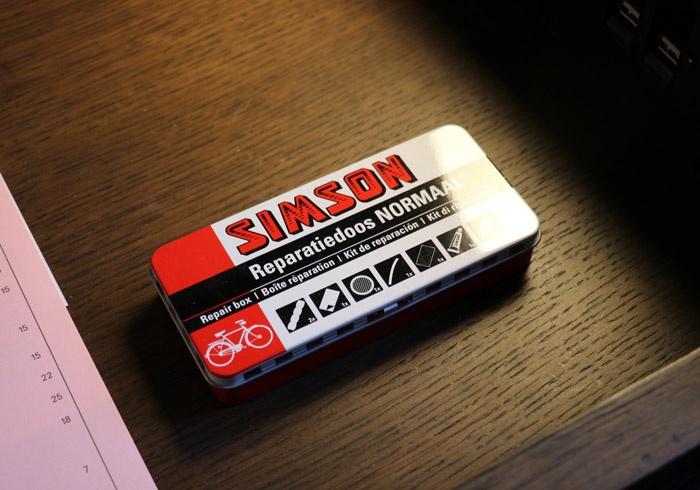 Another unique aspect of the room was that each guest is given a bike repair kit - something that is actually pretty useful for a town where bikes outnumber cars and aside from walking are absolutely the prefered method of transit. We didn't use the repair kit, but you can rent bikes from the hotel for the ultimate Dutch experience.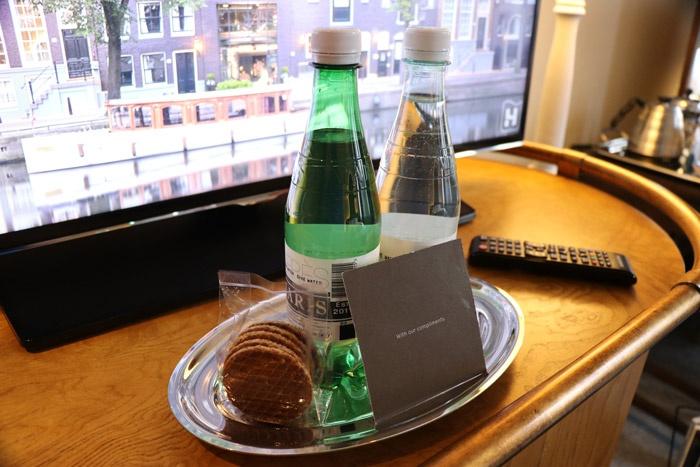 While we were told several times that the water is very safe to drink in Amsterdam, it is a European city so of course guests are welcomed with bottles of water. Even better is that we also were given some stroopwafels - the perfect late night snack :)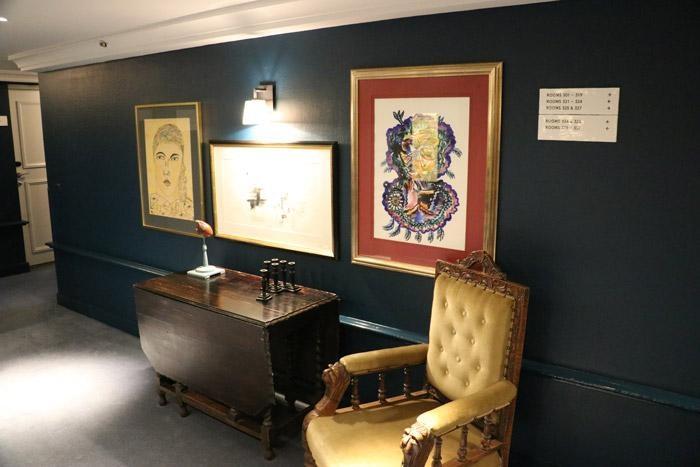 Every inch of the hotel was decorated with art. This included the emergency exit by our room as well as the elevator lobby.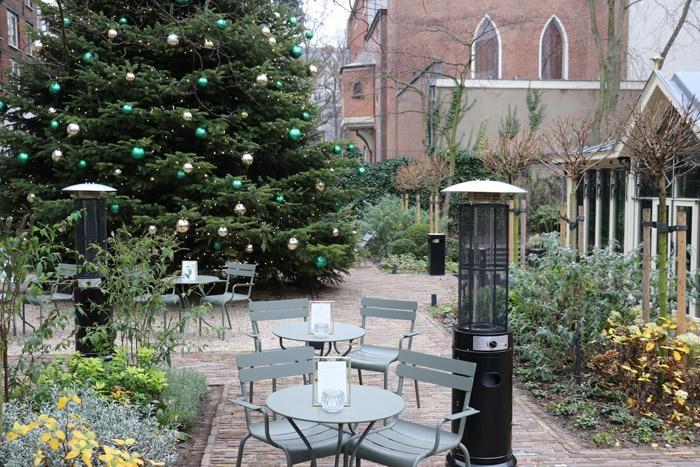 With the block of 25 buildings forming a square, guests will find a beautiful courtyard inside for tea or just relaxing with friends. For those with kids, just behind this segment of the courtyard was swings as well as a sculpture garden.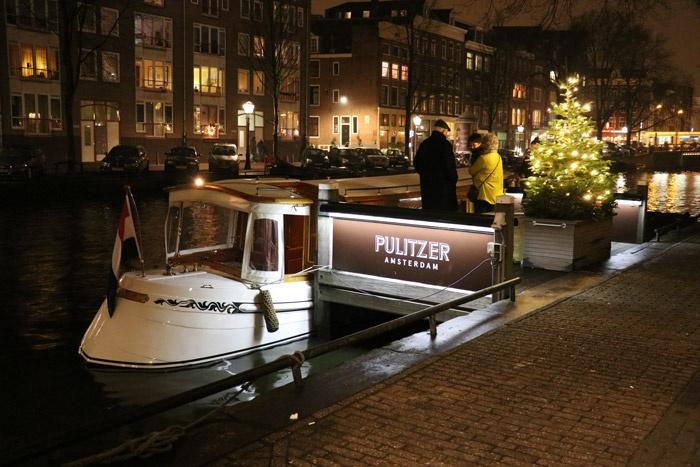 Guests of the hotel can also reserve a canal boat cruise on the vintage 1909 boat aptly named the Tourist.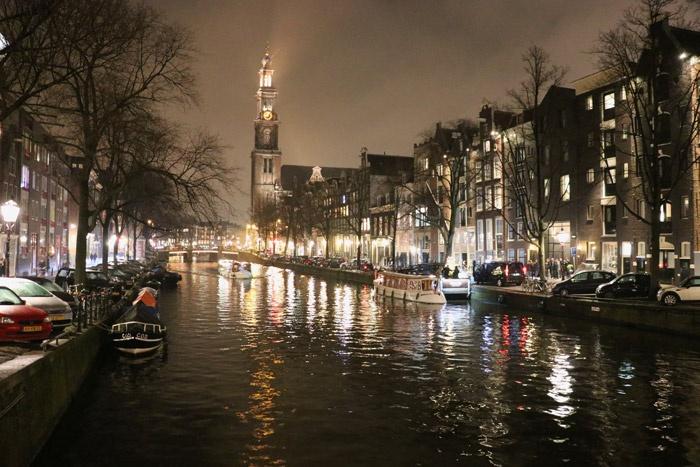 Aside from the modern cars located on the banks of the canal, this picture could have been painted 400 years ago and that's a testament to how awesome the experience was at Hotel Pulitzer. To have seamlessly merged modern boutique hotel luxury with a still classic look is quite a feat. I can't wait to come back and stay with them again in the future!
Written by

James Hills

Page Views: 3838