Generally speaking, my preference in automobiles leans strongly towards vehicles with big powerful engines (or motors), technology, and off-road chops. The Buick Encore GX offers the technology but neither of the other two ... but that's ok. It is possibly one of the best balanced, perfectly designed vehicles for young professionals who live in urban areas.
Ok, so I'm neither young or entirely professional but I had a heck of a lot of fun in this 2022 Buick Encore GX and it is easier to say "Urban Young Professional" than middle aged blogger couple with no kids. The point remains, this car is absolutely fantastic for the right customer.
At first glance when it appeared on my schedule I thought, WTF - I'm dropping down from a series of vehicles with 2-2.5L Turbo engines to this ... with a 1.3L paired to a CVT. Will the car even pull itself out of the garage? Will I cause traffic jams getting onto the highway since I'm not able to get up to speed quick enough?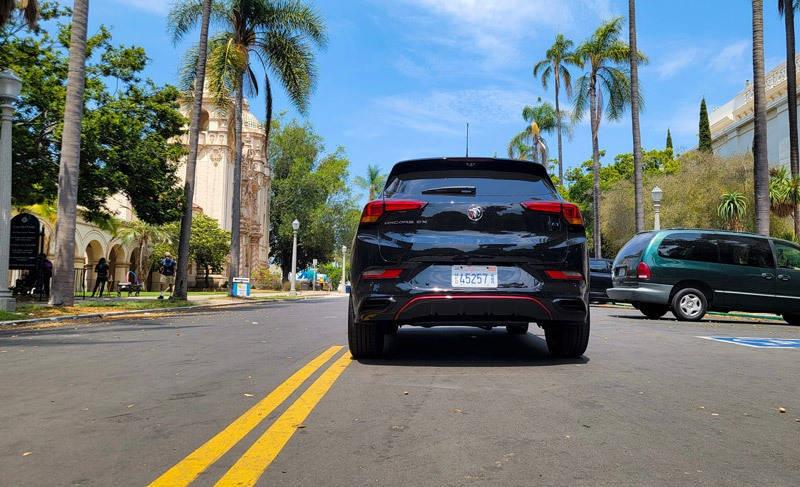 Those were legitimate concerns that I had when looking at the specs.
However, the customer for this car doesn't care. They want a sharp looking vehicle that is easy to maneuver, easy to park, is packed with comfort and safety technology and is fuel efficient. The Encore GX hits all of those points perfectly. It even looks incredibly sharp with red accents on the rear bumper and on the front grill.
One thing you may notice if you are shopping for a compact SUV or crossover is that he Encore GX is a completely different vehicle from the Encore. The Buick Encore is based on the Chevy Trax and is a bit smaller, while the Encore GX is more closely akin to the Chevy Trailblazer (another vehicle which I absolutely loved driving).
Throughout our week of driving it around San Diego, my wife and I constantly giggled at the phrase, "That's a Buick?" It was frankly shocking to both of us how much we really liked the car and if this is the future of the Buick brand then we are very excited. The badge has near universal name recognition but has lacked an identity for far too long. Based on our experience with the 2022 Encore GX as well as previously with the Enclave Avenir, it appears that Buick is building a reputation around sharp looks, affordable luxury, and a vehicle that young professionals can purchase without feeling like they are either "stuck" with a Chevrolet or "stuck" spending money they can't yet afford on a Cadillac.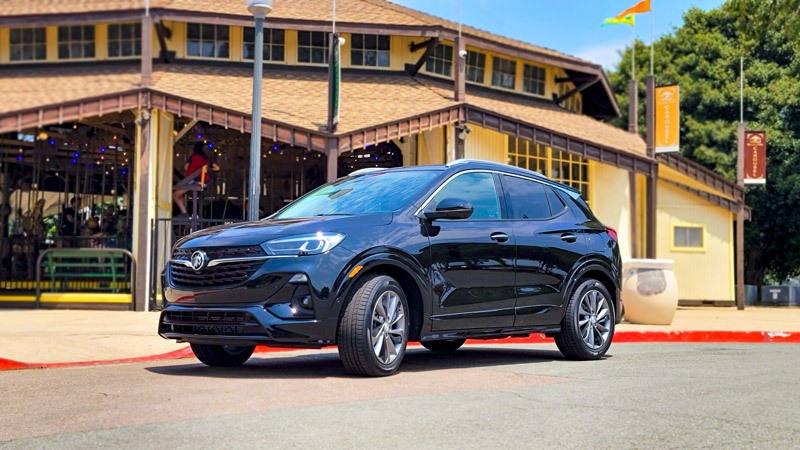 At a starting price of $24,200 for the Encore GX it is a very affordable step into the realm of attainable luxury. As tested, our Encore GX Essense came to $34,540 but that included virtually every tech feature that you could ask for right now, including: Adaptive Cruise, HD Surround Vision, Heads Up Display, Rainsense wipers, Android Auto / Apple Car Play, Heated Leather Wrapped Steering Wheel etc.
Were things packaged into a relatively compact way ... absolutely. For instance, there's no way to get a larger display than the 8" infotainment screen (to be fair, even the Sierra Denali has one this size). Likewise, the HUD is packaged in a flip up reflecting piece of plastic rather than projected to reflect back at you on the windshield like in Cadillac and GMC implementations of the technology.
This works just fine except it causes awkward reflections in the windshield when the sun is positioned in front of you. It also looks aesthetically odd when taking photos, but I am VERY happy to have something like that on a vehicle priced the way the Encore GX is.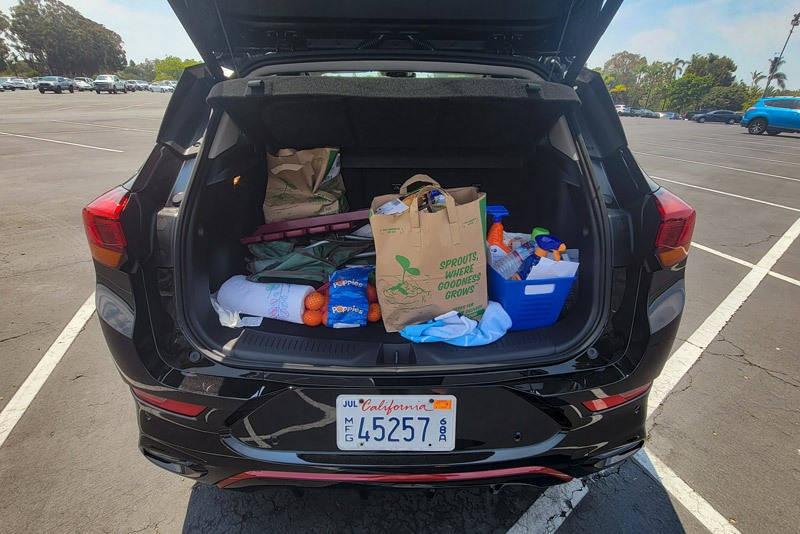 Trunk space and passenger leg room is also very good for a compact crossover like this. However, like with any vehicle in the class, that is subjective and much more comfortable without passengers in the back. That being said, with four full-sized adults in the car, nobody was uncomfortable. Trunk space was sufficiently wide for our folding camp chairs and left plenty of depth for groceries too.
The one negative of the vehicle that I can't ignore was that the ride quality is very hard. Unlike my experience with the Encore GX's bigger siblings in the AVENIR trim ... this vehicle absolutely could not be described as having a smooth ride. I honestly don't consider this a huge drawback but it was disappointing.
Is the Encore GX perfect?
No, not for everyone. However, it is clear that Buick is designing their vehicles for a very specific customer in mind and that is very appealing to me and my wife also. Young professionals and married couples without kids who want to feel special but don't want to have extra special car payments will love the 2022 Encore GX.