It's hard not to say nice things about the 2023 Ram Rebel - it's got a perfect balance of good looks, technology, and specs that would make it an ideal option for any man looking for a beefy full-sized truck that is both comfortable to drive and capable. After a week driving it around Michigan, let's take a look at how it fits into our list of trucks and suv's we're considering as part of our truck buying journey.

My Truck Buying Journey
This year, as we transition from the warm and sunny lands of Southern California we've transitioned our reviews to look at trucks from an actual consumer POV and not entirely just the cool factor that brand new vehicles present.
To that end, we're evaluating vehicles on four key areas: Road Trips, Moving Stuff, Winter Driving, Price.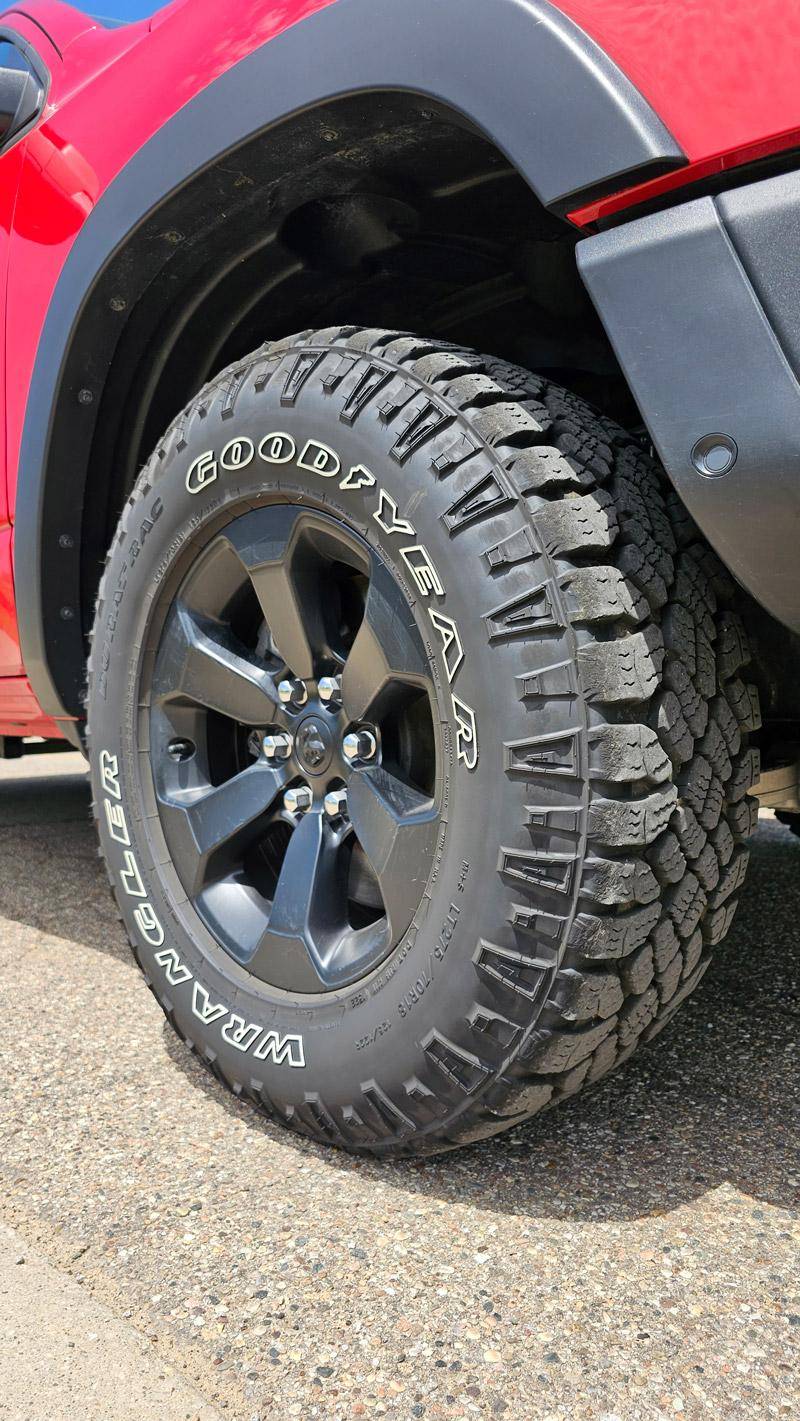 How Does the Ram 1500 Rebel Stack Up?
What appeals to me about the Ram 1500 Rebel is that while it comes in with a "moderate" starting price of $53,440 for the 4x2 - squarely in the middle of the trim levels - it doesn't in any way feel like a compromise and especially for those who would rather LOOK like they go off-road, rather than actually getting their tires caked in mud this is a great option. With that being said - it does genuinely have those off-road chops but visually - compared to the Custom Trail Boss and F-150 Tremor, Rebel nails it for being a bad add looking truck ... even when it's clean and shiny.
Road Trips:
This generation of Ram trucks is absolutely fabulous on the road with good handling around corners and a smooth, quiet, and relatively fuel efficient ride at high-way speeds. On this trip we drove from Toledo to Southwest Michigan to check on our condo and with the 5.7L V8 Hemi delivers 395hpm and 410 lb-ft of torque.
With the optional 33-gallon fuel tank, this truck gets a whopping 627 miles of range based on it's EPA average of 19 mpg. This is better than it's competitors in the sport-truck space so we continue to enjoy taking Ram trucks on road trips.
Moving Stuff:
I'm not going to be hauling massive amounts of stuff, so the more than 11,000 pound max capacity more than exceeds what I need to haul in terms of pulling a boat around, so this vehicle unsurprisingly fills the bill perfectly here as well.
Winter Driving:
Once again, the Rebel is hitting the mark. With it's more aggressive stance, bigger, more knobby tires, and interior comfort elements, the Rebel presents an excellent option for anyone looking for winter driving performance with the 4x4 model.
Additionally, unlike some other truck models with extra ground clearance, the fact that the Ram 1500 Rebel can lower itself is a big asset. This makes it easier for shorter and less athletic folks to enter and exit the vehicle on warm dry days. However, on days when it is wet and slippery, this turns into a safety benefit since you don't have to hoist yourself into the cab or slide down to the ground.
Price:
Let's face it - all trucks are super expensive right now. We've established a $30-60,000 price target and when you throw in all the options that I want in terms of technology and comfort, it gets up there to the point where I'd have to pick and choose exactly what I truly am willing to do without.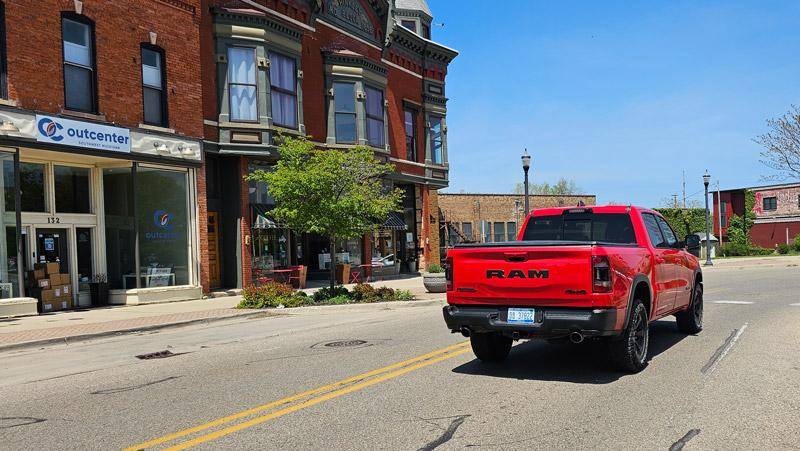 So, Would I Buy It?
YES! The Ram 1500 Rebel is solidly on our short list of vehicles that we'd consider buying. Aside from the price which is higher than I'd like to pay (but something all of the full-sized trucks face right now), the Ram 1500 Rebel presents an excellent option that is incredibly capable for on-road trips but equally sufficient for taking on a muddy trail or the Silver Lake Sand Dunes.