Summer is almost over but that doesn't mean we can't savor every last moment. Despite what some may say - right now is a great time to be alive and I'm always ready to celebrate some of my favorite things. When Chevrolet invited me for an afternoon that included a tour of a baseball bat factory, batting practice, and an opportunity to drive a Silverado truck through Orange County, CA traffic ... I said heck yeah!
Ok so you guys are probably scratching your heads at that last one and so am I. This is the second event with Chevy Trucks where they've insisted that we take the trucks through Southern California's legendarily awful traffic. At least this time we weren't hauling a trailer. I kid but traffic here is no joke. It is cutthroat with tailgaters, the constant need to jockey for position, avoiding broken down vehicles on the side of the road, random pieces of debris, and some of the most aggressive drivers in the country.
Surely, a ride through the country roads or a trip up to Big Bear would be more appropriate for showing off a truck. Right?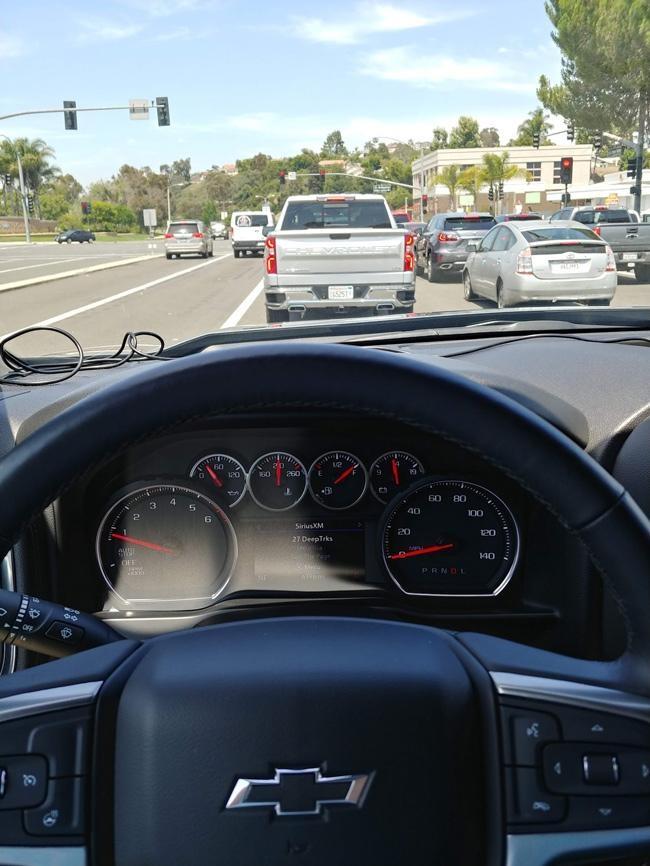 Well, no ... I honestly don't know why Chevy seems insistent on shoving this truck into high-stress situations but it performs great. Honestly, I LOVE THIS TRUCK.
Having driven the Silverado as well as every other mid-sized truck on the market right now, Silverado drives great in urban traffic like this. It's hard to quantify exactly why it is, but when I sit in this truck I just know where the corners are, visibility is good, brakes stop you when and where you need, and acceleration handles well too to push you into open places when you need to switch lanes.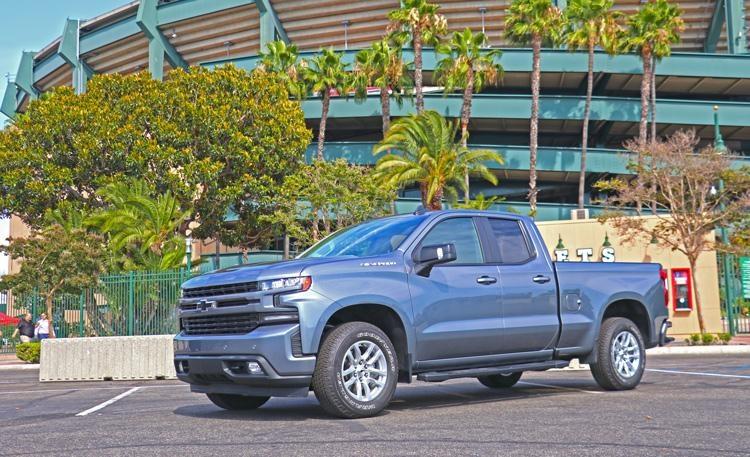 Generally speaking, I always get the top of the line trucks with the biggest engines and fully loaded features. This time though, I asked for something different. The reality is that while I might prefer the 4x4 Trailboss or High Country Crew Cab and a powerful 6.2L V8 - That truck starts at more than $60,000! It's worth every penny of that price too. But unless you are hauling heavy loads, heading out onto rough terrain, or just want the coolest truck in your friend circle - most people really don't need that.
However, Chevrolet Silverado also has an option that the rest of us can afford and still looks great. While there is the WT (work truck) that is the perfect "basic truck" that is even cheaper, the mid-market Silverado RST with 2WD, Double Cab, and their new 2.7L Turbo 4-cylinder starts at only $40,395. The version we drove was configured with options at $47,795. That's a heck of a lot of truck for under $50k and it's something that I think has appeal for the suburban guys that need something for home improvement projects and hauling a camper or boat on weekends.
At $20,000 less than the top-level High Country trim, Silverado Custom sill includes tons of great features and styling tweaks. These include an 8" touchscreen, 18" painted-aluminum wheels, and Apple CarPlay plus Android Auto Compatibility. It's comfortable to drive and has plenty of space.
With 310 hp and 348 lb-ft of torque, don't be afraid of this engine just because it is a 4-cylinder. That's 25 more horses and 43 more lb-ft of torque plus better fuel economy too!
While I only tested it in stop and go, bumper to bumper traffic I can say that I was genuinely impressed. I still like the rumble of a big V8 but the 4-cylinder turbo packs a heck of a punch.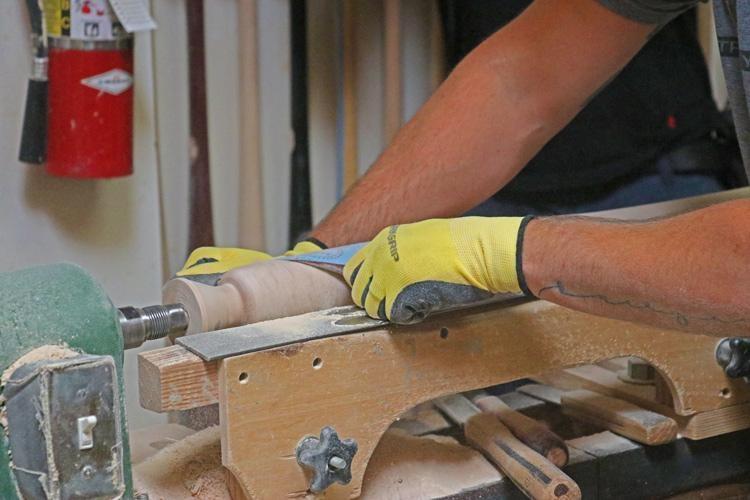 Our First stop was at Trinity Bat Company, where they make some of the finest bats in baseball. What's cool here is that while they have some big league names among their customers, anyone can buy a bat here from little league stars of tomorrow to well, your's truly. My time doing batting practice at Angel's stadium and rubbing shoulders with a retired MLB pitcher here is as close as I'll ever come to living out my boyhood dreams of being a baseball star.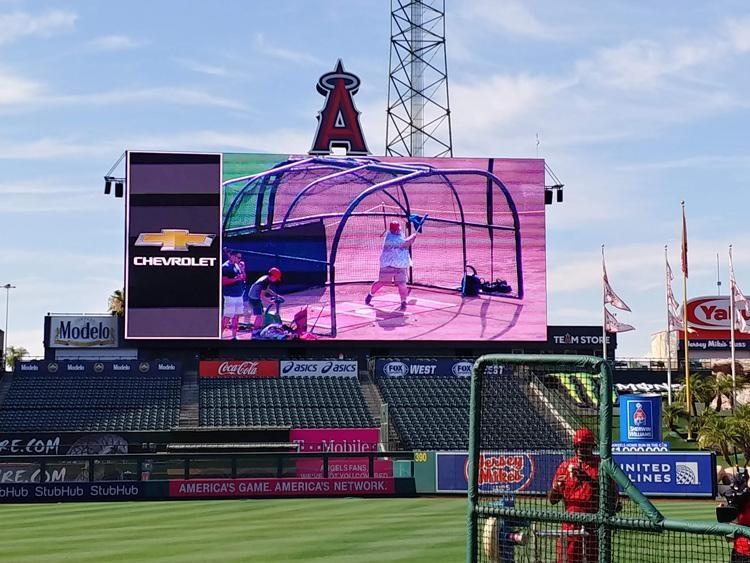 Hitting balls in a major league stadium was an incredibly cool experience and I have way more appreciation for my baseball heroes now than I did before. On TV ... or even in the stands, you have very little appreciation for just how huge these parks are. From our position in mid-field, almost nobody even came close to hitting the wall. Even throwing the ball it is amazing to see guys like Will Meyers (Go Padres!) throw a ball across the field that far.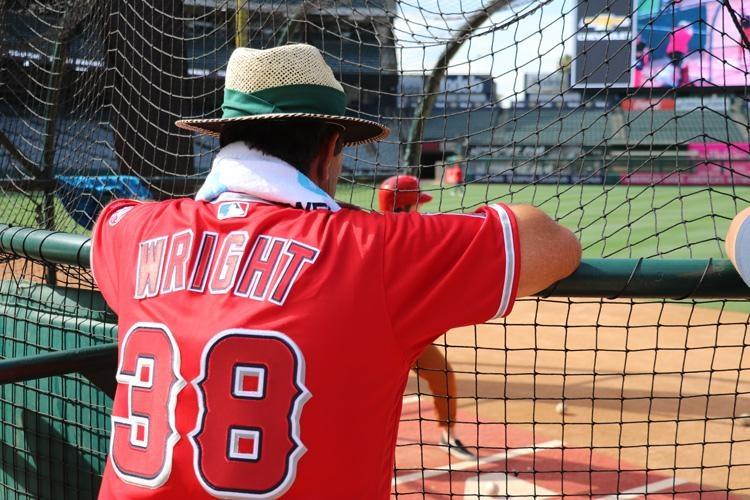 During our batting session, we were joined by Clyde "Skeeter" Wright who played with the California Angels from 1966-73. It was fun hearing him share stories about how baseball has changed over the years as well as getting tips on how to hit better since that hasn't changed in 50 years. You still got to connect the wood with the leather the same way as you did back then and just swing like you mean it.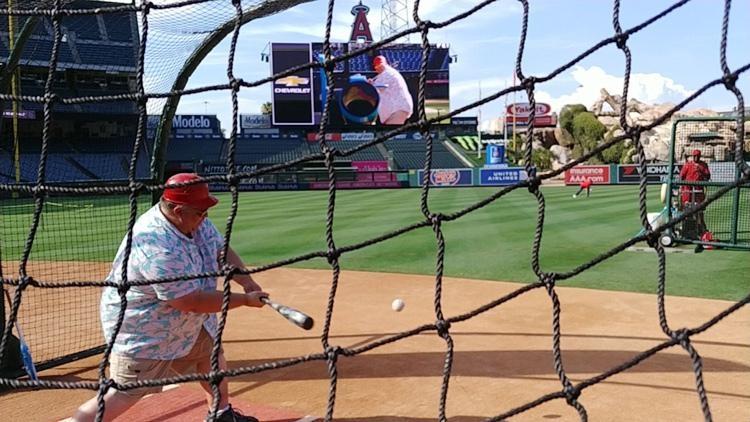 I think maybe I need more practice but it was still fun striking out ... one pitch ... after another.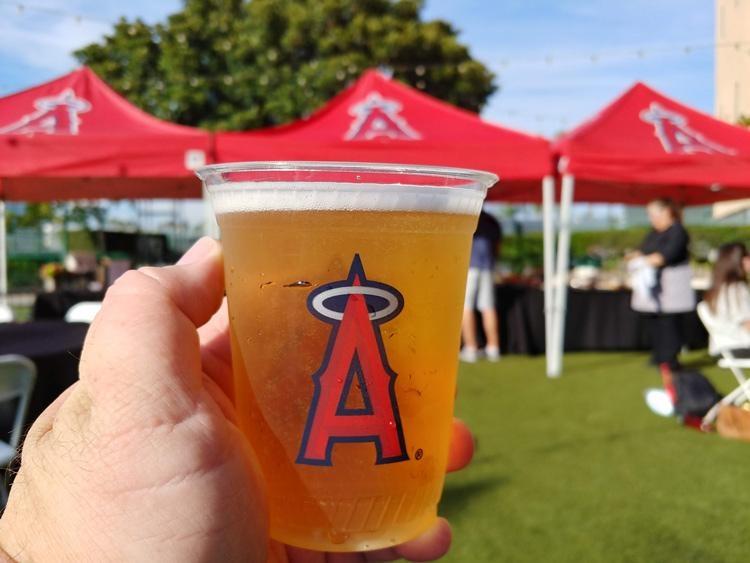 At the end of the day, we were able to connect all of those great things that make America what it is today. Ice cold beer, baseball, heritage, friends, sharing advice with younger generations, and yes ... Chevrolet trucks.
For more than 100 years Chevy trucks have been a core part of the American dream - on the farm, the trail, hauling heavy loads and sweaty work crews ... and sometimes just bloggers navigating traffic on the way to batting practice!