I travel a lot and when I do, it's nice to be able to check on the home and watch my dog to see what she's up. There's something comforting about being able to monitor the house when you aren't there that makes it easier to enjoy where you are and what you are doing.
For the past 6 months or so, I've been using the original Arlo system which is great for what it is, but there were some serious drawbacks for the way I wanted to use it. Arlo is really designed to be more of a motion-activated security system vs an "always on" solution, so it wasn't perfect in my home.
1. While I enjoyed the wireless connection - I hated having to rely on batteries and a separate base station. (Since my initial review though Netgear's latest routers can now connect it directly without the base station.)
2. I wanted the ability to listen and speak through it if I checked in on someone.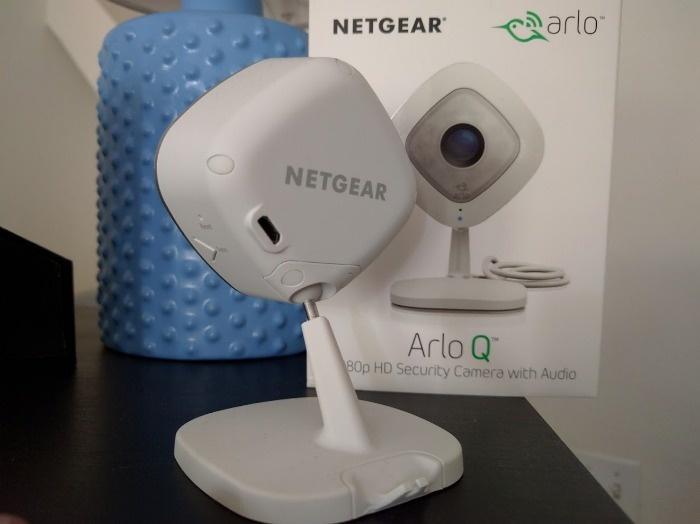 I'm thrilled to share that Arlo Q fixes both of those issues, and I can still use the original Arlo in situations where it works best - outside and in hard to reach positions where a wired connection simply isn't feasible.
Like it's siblings, Arlo Q is wireless - but is powered by a long USB cable. As part of the Arlo family though, it connects to the same web console and shares the app interface as well. This means that I can log in to my phone and pull up the front door, living room, and upstairs without having to manage multiple apps and passwords.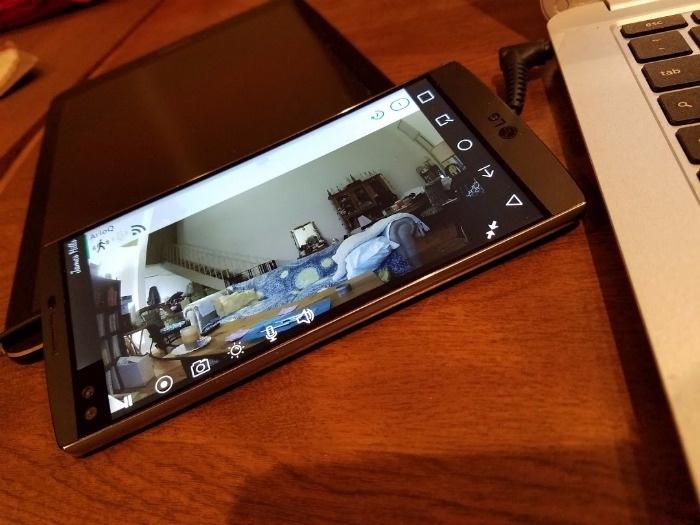 The thing I love about Arlo Q is that it has a great easy to use interface with free cloud recording (store and review the previous seven days), and it has smart alerts to send a note to my phone if it detects motion. This means that I can know exactly when the house sitter comes over and keep an eye open just to make sure there's nothing nefarious.
The camera itself is 1080p with a wide angle lens that covers almost my entire room. While it doesn't move like my other camera, it does provide a great picture. night vision, and 2-way audio that works great.
Arlo Q is available at a variety of retailers starting at $219.99.