Can you imagine how difficult it was for the first hunter-gatherers to conduct trial and error the first time they went hunting? It certainly was primitive by comparison to the equipment and methods we use today. In fact, looking back to the past can help you remain appreciative of the tools we have at our disposal in the modern world of hunting. Here you will discover some essentials if you are hunting to eat, and this can apply to fishing or wild game in a mature forest. Having a plan before you go out is important and this includes the methodology behind the proper preparation of any given animal for consumption. Take note of these equipment options and you'll be ready for your next trip!

A Hunting Meat Grinder
Our pick is the Carl Schmidt Sohn Electric Meat Grinder
This is an exceptional meat grinder to consider because it comes with all the unique accessories that will enhance your overall experience. It is powerful and quick while grinding down the meat into a more usable form. The CSS meat grinder will give you an experience that is both stable and safe for your hunting trips. It is very easy to clean and doesn't require much upkeep. This is perfect for a hunter because you're always traveling to the next advantageous hunting spot. Having a meat grinder in your arsenal will help to break down the game which is tougher than usual store-bought meat. You will be able to grill more effectively and organize your spoils in a more comprehensive way. It will give you more versatile options when preparing your game for a delicious meal. There's something special about hunting for your own food, and you want to make sure the meat is properly prepared!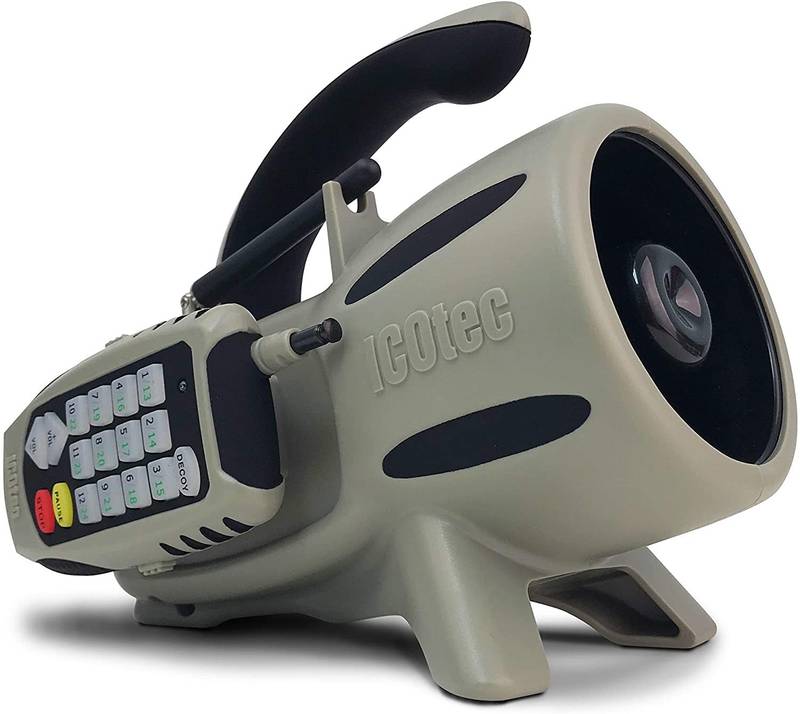 Electronic Game Caller
Our pick is the Icotec Programmable Game Call
If you're out in the wild then it might be risky to try and utilize your own game calls. Some hunters are exceptionally good at emulating the sounds of the wild, but not everyone is gifted in the art of imitation. That's why the Icotec GEN2 Programmable game call is perfect for the job and will help you to thrive with many different calls that are irresistible to a multitude of species. Here you will get a 300-yard remote range that doesn't entail a line of sight. This is truly a professional model that gives you high sound quality and the best-replicated nature sounds that are perfect for attracting that next big kill. There is a featured night mode with backlit buttons for increased stealth when on the prowl during the evening. There are even more sounds to add and there are hundreds of free ones to choose from. This can be a very fun and useful experience when hunting!

A Field Dressing Kit
Our pick is the Mossy Oak Hunting Field Dressing Kit
If you're out in the wild hunting for food then you'll realize very quickly after the elation of your first kill that the hard part hasn't even started yet. Dismantling the animal properly is essential because there are a few things that can go wrong. The core tool you need for dressing and preparing the meat is a reliable hunting knife. This is actually a field set from Mossy Oak that gives you a great knife along with many other tools to help make the processing step much easier. This is undoubtedly the hardest part of hunting and here you will get 10 pieces for deer hunting or fishing that will ensure you're using the proper tool for the job. Along with the standard knife, you will get some others that are specifically meant for skinning, boning, and gutting. This set even comes with a bone saw which you will definitely need.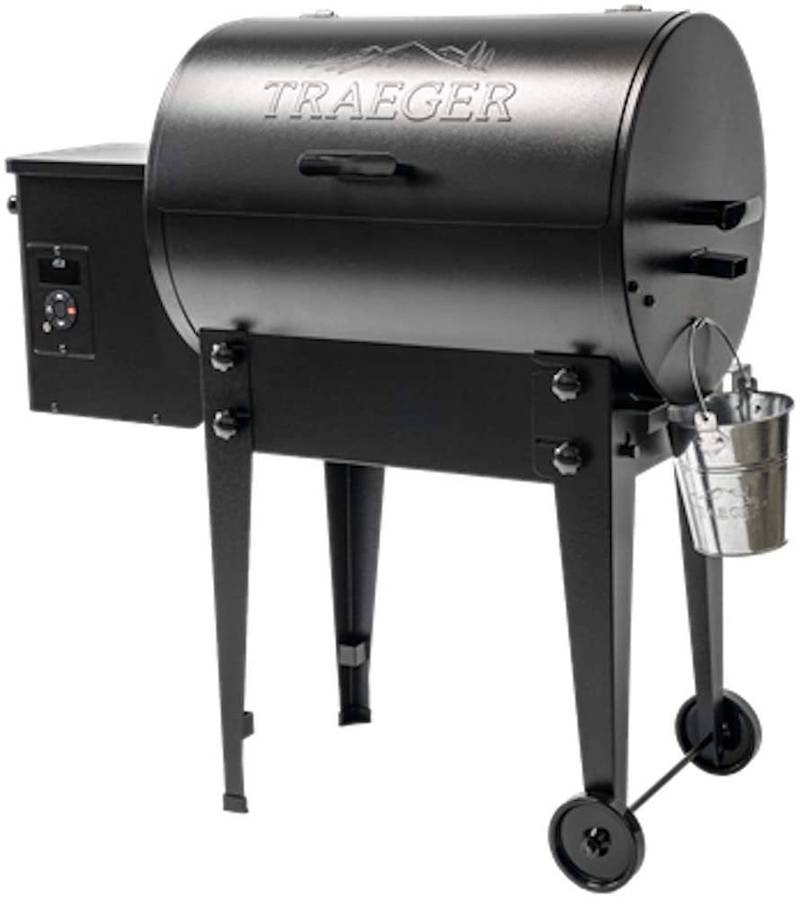 Portable Hunting Grill and Smoker
Our pick is the Traeger Grills Tailgater Portable Wood Pellet Grill and Smoker.
You have the power to choose the method of cooking to implement when catching the game in the wild. It won't be as savory as normal meat you're used to and this requires the right preparation. There are many ways to make your hunting trip more flavorful and taking along a high-quality portable grill will help you achieve great results! This particular grill will give you a very smoky and delicious flavor that is distinct and more viable. This Traeger grill features the ability to fire your food with wood pellets instead of gas or charcoal. That's where the smoky natural flavor comes from and it also features precise temperature control. The last thing you want is to work super hard to get your deer prepared only to burn it on a lower quality grill. This model features a digital temperature controller so you're always in the loop regarding the optimal cooking conditions. Take this grill with you wherever you go and it will serve you well across many trips!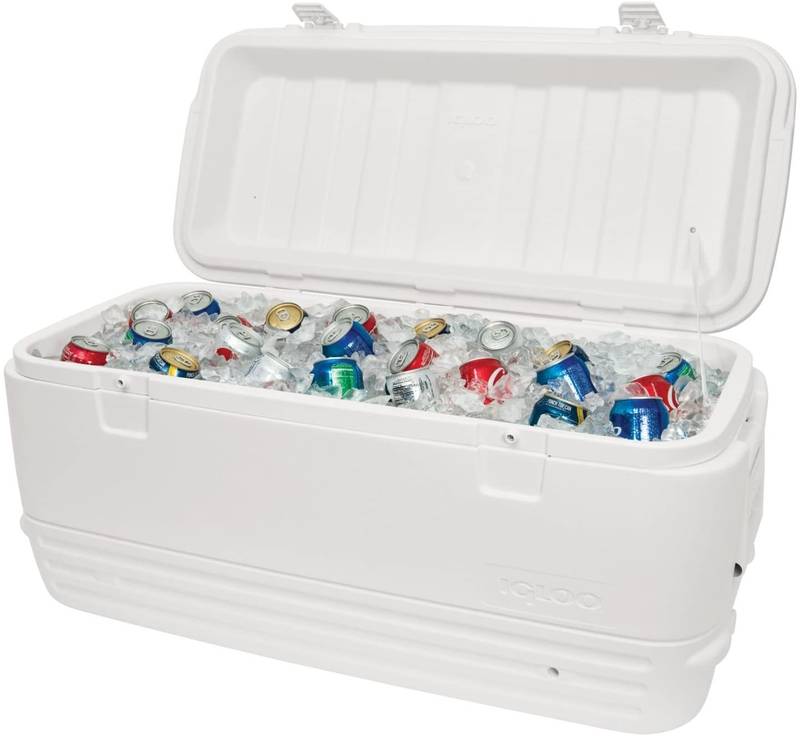 An Extra Large Cooler For Storing Game
Our pick is the 120 qt Igloo Polar Cooler.
Every good hunter needs a reliable cooler for keeping your drinks cold but also for storing your fish or wild game to take home or enjoy later. The igloo polar cooler is a very spacious option and is great if you have multiple people at your hunting party. This model has some interesting UV inhibiting technology that prevents any sun damage while out for longer periods. It has an odor-resistant liner which is perfect for hunting because dead meat doesn't smell the best before cooking. The advanced latching system allows for a tight and easy seal so you can effectively use it multiple times throughout the day. This is the perfect cooler if you're looking for a larger reinforced option that takes the elements into consideration. You need things to remain cool and this one will get the job done while making transportation and storage much easier.