It would be an understatement to say that Ford's Bronco was one of the most wildly anticipated vehicles to become available this year. Promising to be a "Wrangler Killer" by taking the decades of engineering that Jeep had invested into it's off road king and offering a new perspective, Bronco has some big shoes tires to fill. Is it able to do so? We took it on one of our favorite trails to find out.
Our journey this time begins on the streets of San Diego followed by a 90-minute highway ride at high speed out to the desert where we did a light-moderate trail that has a mixture of deep sand, rocks to crawl over, and a few areas with high-speed "Baja-style" whoops areas.
The Dos Cabezas / Mortero Wash area is an area that I like to visit since while it isn't the most challenging - Bronco could certainly tackle much more advanced terrain - but I feel for most folks the measurement of this vehicle is more than "can it do that". Instead, it is "how comfortably can it to that".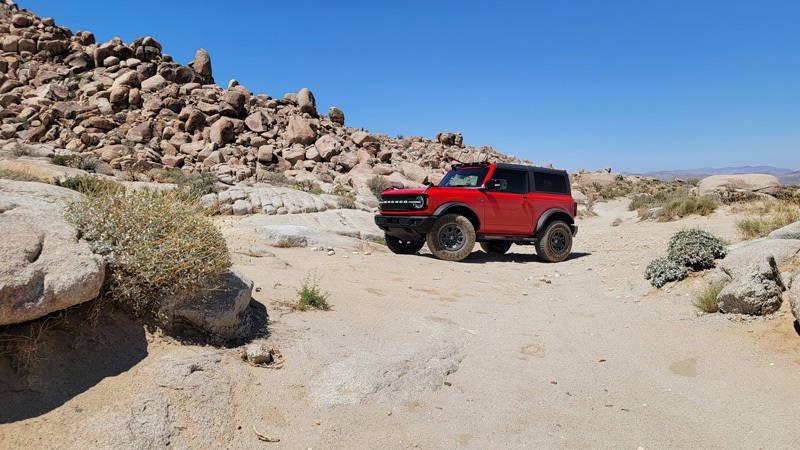 Our vehicle for this trip was the Bronco Wildtrak 2-Door. This included 35" tires on 17" beadlock-capable wheels, front and rear locking differentials, Bilstein position-sensitive monotube shocks and a 2.7L twin-turbo V6 pared to a 10-speed automatic transmission. Bronco starts at about $30,000 for the base model and $70,000 for the Raptor. Our Bronco Wildtrak starts at just under $50,000.
One of the things that I really like about how Ford has positioned the Bronco is that instead of offering confusing badges like "Tremor", they have organized Bronco trim levels into use-case packages instead. For instance, Outer Banks is "Off-Roading In Style", Badlands is "Extreme Off-Roading" and Wildtrak is for "High-Speed Off-Roading".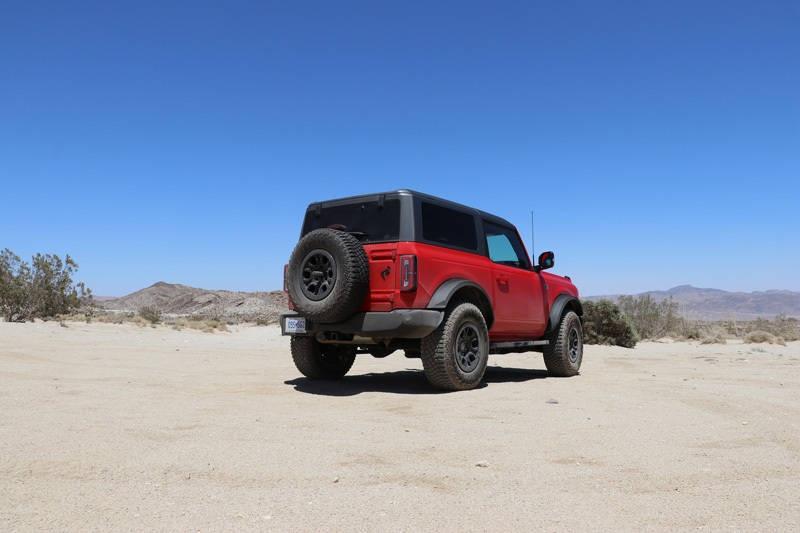 In our case, the Wildtrak was an almost perfect fit for the terrain we took it on and interestingly enough, once it landed in the environment that it was designed for ... almost all of the negative experiences faded to the background and it became clear that unlike many other "off-road" vehicles, Bronco really was tuned to be something special.
Honestly speaking, all off-road vehicles are a compromise. The things that allow for great off-road performance - big knobby tires, high clearance, good power to weight ratio, and a compact footprint, don't exactly translate well to awesome on-road performance.
This is true for Wrangler, Gladiator, and Colorado ZR2 as well.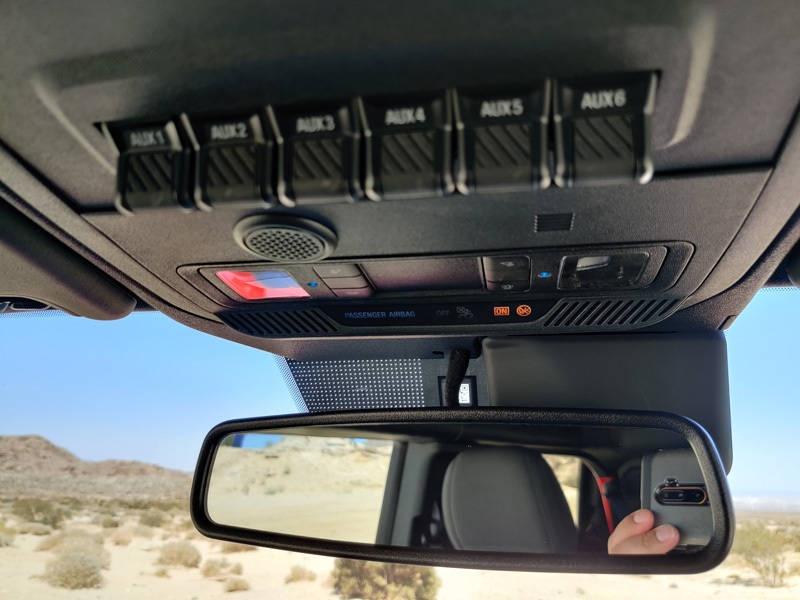 On-road, Wildtrak did deliver a fun driving experience with an interior that makes you feel ready for adventure, even if merely going to the store to pickup groceries. However, it was less that comfortable. As a result of the tires, light insulation on the doors and roof etc. the road and wind noise was more disruptive than I would have hoped for a $50,000 truck. In fact, at highway speeds, the noise made making phone calls using the integrated hands-free system impossible without shouting.
I was frankly disappointed driving it around town, though it wasn't worse than Wrangler or Gladiator in that regard.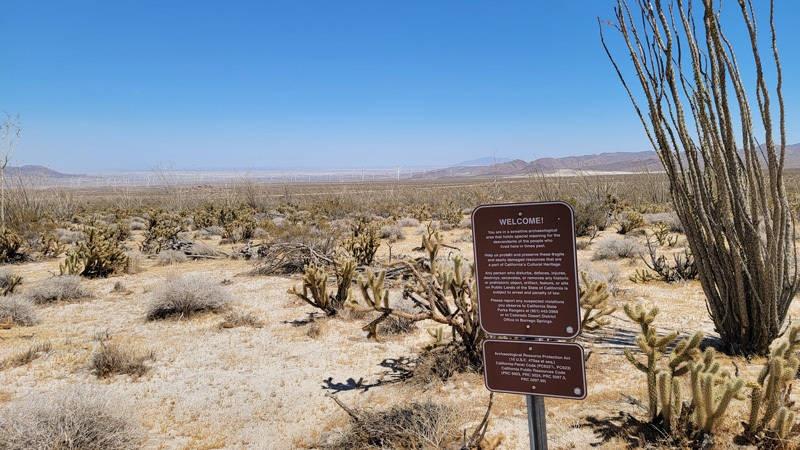 Once we hit dirt though, things began to change.
During slow crawling down the trail it simply felt "at home" and was fun to gun around corners where I could slide through loose sand while hooning around a bit.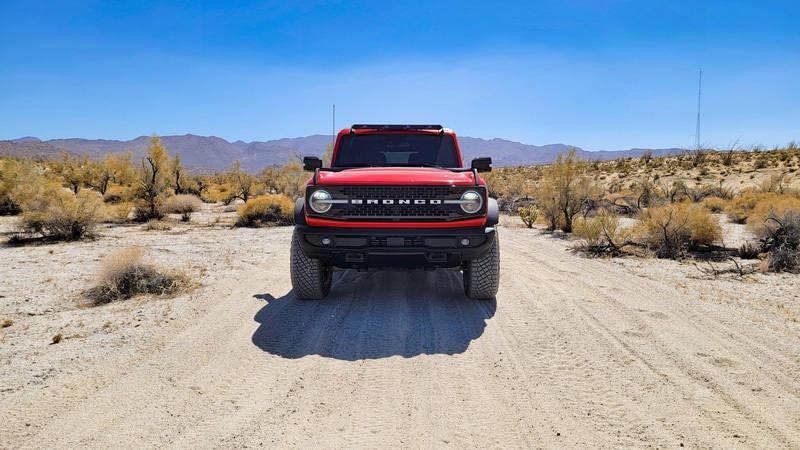 However, the Bronco Wildtrak truly came into its own when I lined it up to head down one of the many trails here that offered a combo of deep sand and moderate whoops. I approached this with a bit of trepidation since previous adventures here were challenging. Those other vehicles that I tested here failed in comparison, either because suspension wasn't capable of handling the terrain at high speed and I was afraid to get stuck, or they simply weren't comfortable enough to make the ride "fun".
Here though, with Baja Mode on, my friend Kevin and I did a few different runs on one particular trail while laughing like school boys as the Bronco sailed over the sand and whoops with an unexpected level of comfort and smoothness. I've done those whoops before in the Colorado ZR2 and the experience was like riding a bull with bags, coolers, and bottles getting airborne in the cab.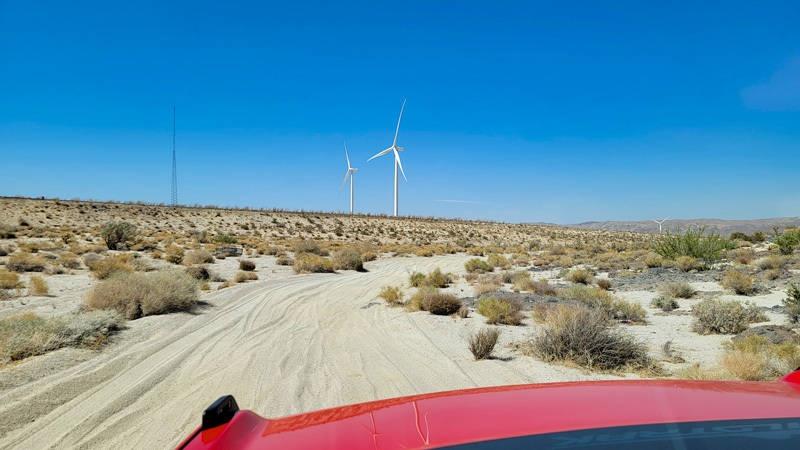 Here though it was an experience that was frankly enjoyable in more than the moment of "holy shit!" adrenaline rush.
Bronco isn't perfect though, there were some interior issues that I wish the designers had take into consideration. The biggest complaint here is that the hand holds are in the wrong position. Instead of being low on the center console they should be up high. This placement is essential for both entrance and egress of the vehicle as well as for the passenger to hold on to during aggressive driving.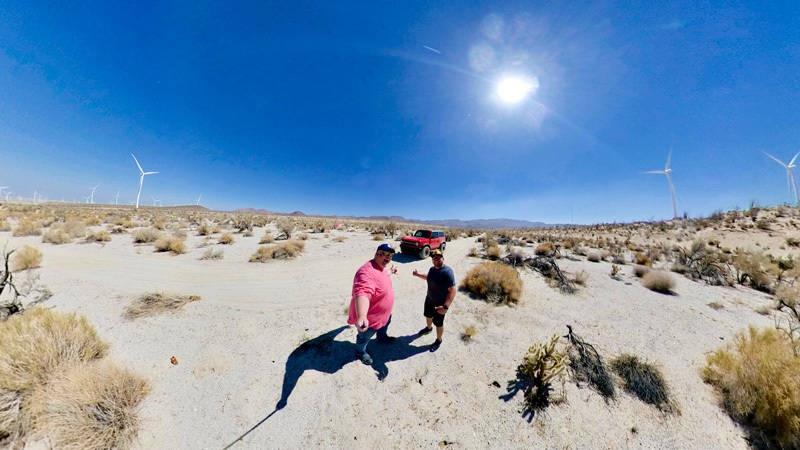 Additionally, while it is clear that the designers and engineers were trying to create something to go head to head with Wrangler, Bronco feels much "bulkier". This translates to one of it's biggest strengths in terms of comfort - the front seats both feel more comfortable and the rear seats are MUCH more comfortable when it comes to having adult men riding there.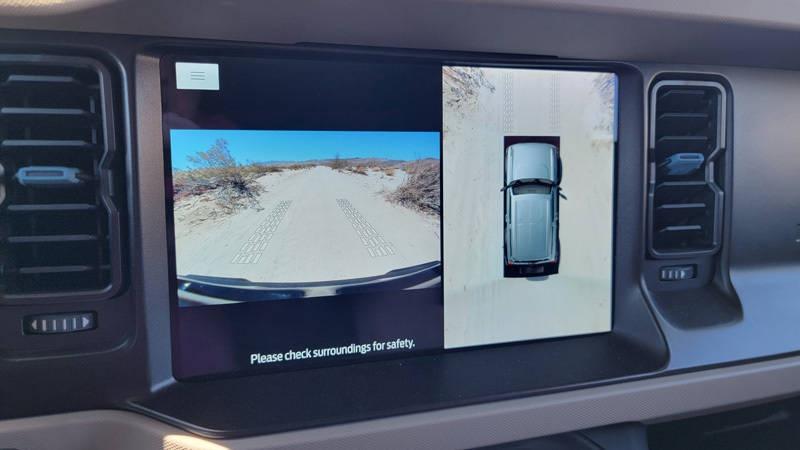 However, while when driving a Wrangler I feel like I know exactly where the corners are and the view over the nose is also easier, Bronco felt less so. In today's age however, I'm not sure this is as big of a deal as it once was. Bronco has an excellent set of obstacle cameras that helped here and I'm sure with more time I'd become more familiar as well.
The one weakness though that I can't explain away was that the engine is underpowered. Frankly speaking even as much fun as we had in the sandy washes I couldn't help but think about how much more fun it would be if there was a more explosive acceleration to make the Bronco act like a bronco. That's probably addressed with the Bronco Raptor but that's a massive $20,000 increase in price vs this one when a moderately more powerful engine would solve the problem without all the extra Raptor capabilities.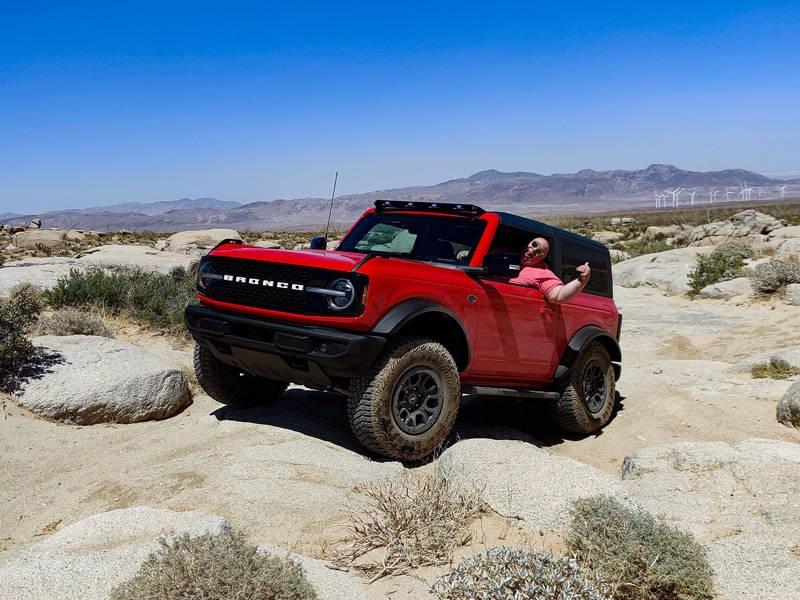 Overall though, this is an excellent addition to the off-road vehicle market. Just as the Ford engineers were able to look at Wrangler and make some nice enhancements, now it is time for Jeep's engineers to continue the cycle of innovation.
At the end of the day, this is a vehicle that people will buy as much for the capabilities as the feeling that it gives the owner. From that perspective, Ford has a winner here!