When the folks at Cadillac put the three-row-SUV XT6 Premium on my agenda a few weeks ago I wasn't sure what to think except that it is probably popular with the folks that need a mini-van but don't want the stigma. Let's face it, three-row SUVs are hugely popular and practical if you have a family but I've never once experienced one that was enjoyable to drive and made you smile while approaching it in the garage. That is, until now. The moment I first tapped the accelerator when leaving my garage I realized this was not merely an upbadged Traverse.
Truth is that the XT6 shares a lot of DNA with other vehicles in the GM stable including the 2021 Chevrolet Blazer XL as well as the Buck Enclave. The GMC Acadia, Cadillac XT5, and 2-row Chevrolet Blazer are also built on slightly older versions of this C1XX "Chi" platform. It's a great platform and I've enjoyed many of the vehicles on it but this was the first third-row SUV from it that I've experienced. I was quite impressed.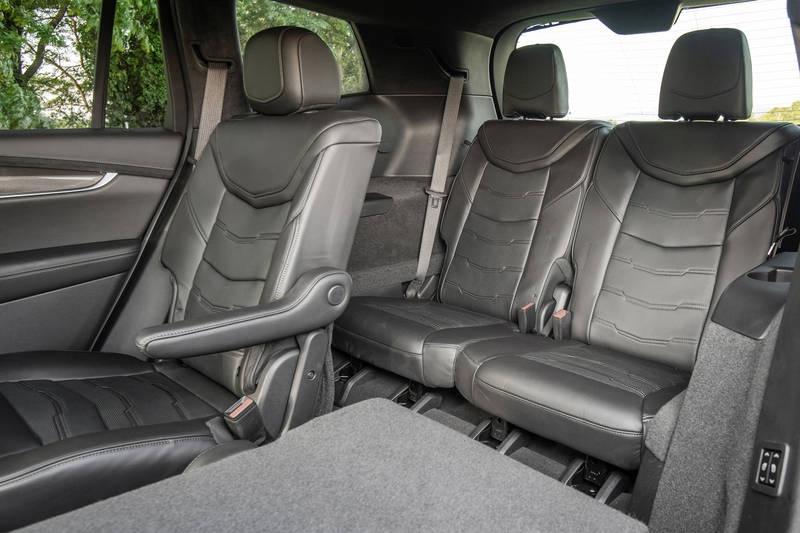 Visually though, it does look a bit awkward and bland despite the nose having that nice big grill and the distinctive Cadillac look. There's sadly no way to make a long car like this avoid being boxy except to reduce interior space. This is after all a family hauler. In fact, while some other three-row SUVs have tried to make a more aesthetic look with a sloping rear that usually results in decreased headroom for third-row passengers. Here though the Cadillac XT6 offers a segment-leading 37.2" and while I hope to never ride in the third row of any SUV, even a big full-sized adult like me could do it ok.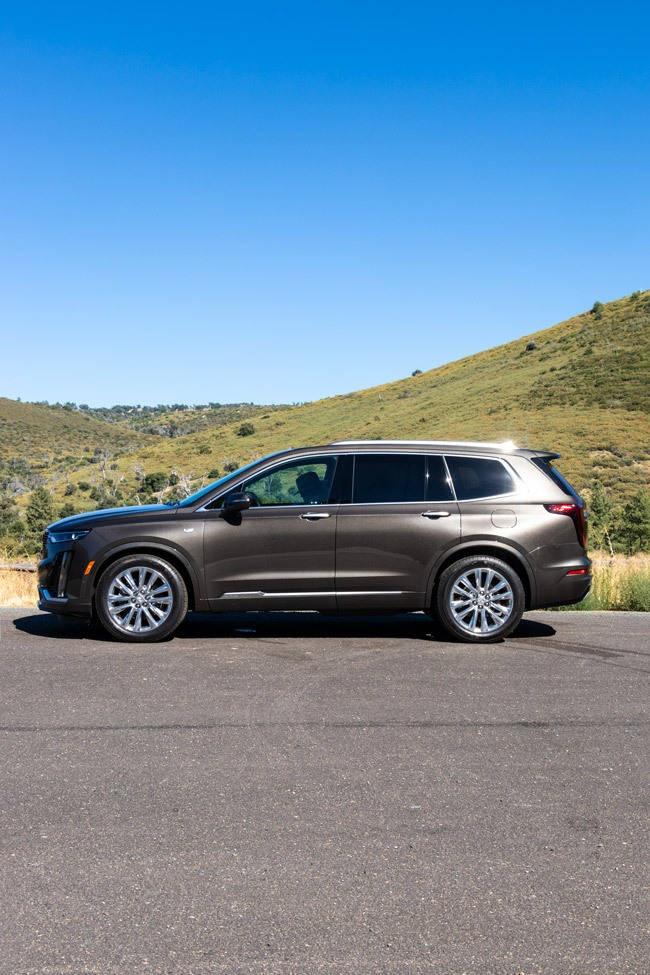 Despite having fairly bland external emotional appeal, once in the driver seat, I got confused a bit because I wasn't sure if I was in a luxury sports car or a family hauler. Initially, I set the seat high as if I were driving a SUV but nothing quite felt right. Then I dropped the seat and adjusted to a more "sedan-like" position, that's when stuff started to fall into place.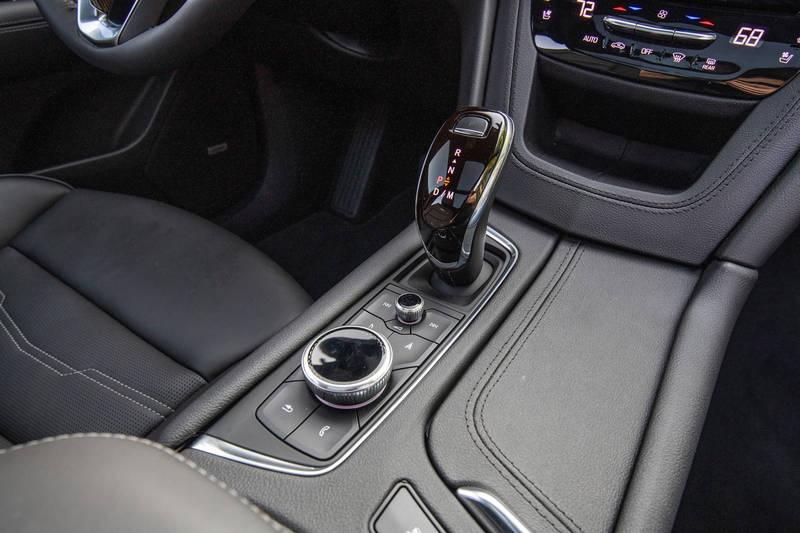 While not overly ostentatious, the interior was a step up from it's siblings. This ultimately is the only complaint that I have with both this and the XT5. It simply doesn't feel like what I believe a Cadillac should. Cadillac has always represented American luxury, power, and cutting edge technology.
Sure, the seats are very comfortable and there's some nice tech enhancements such as the Heads Up Display, but at least on this generation of the XT6, there's no supercruise available and while the overall handling of the vehicle was way more exciting than I would have expected from a SUV like this, it just missed the mark for a vehicle priced at $69,000 (starting at $52,695). At very least, there should be options for supercruise and massaging seats as well as a turbo-charged V6 to add some extra power. There's also no hybrid version to add extra power and efficiency like there is in the Lincoln Aviator, probably the XT6's closest direct competitor when it comes to American brands.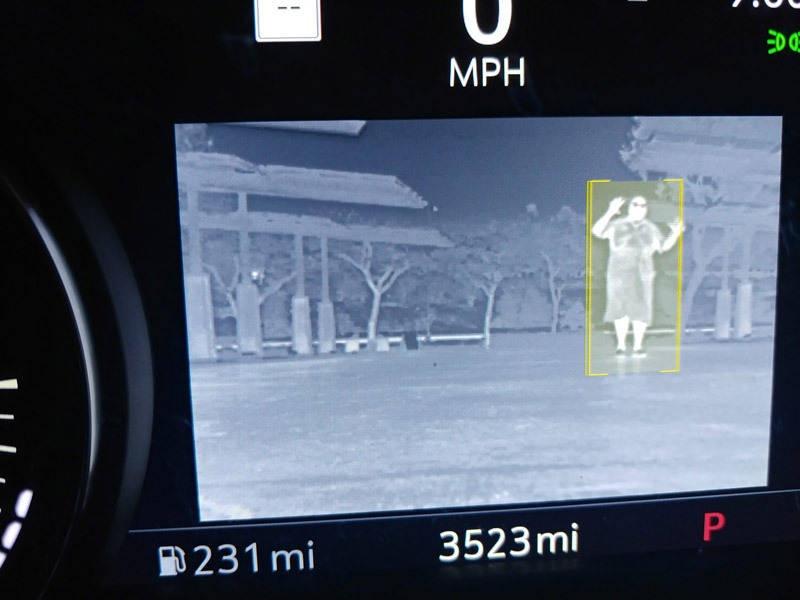 The one notable exception here is that the XT6 features a very cool feature with a "Night Vision" camera that can actually see in the dark. It also detects motion and can identify people so you can avoid them.
While 90% of my driving at night is either on well-lit highways or city streets, this is a game-changer for anyone living in the suburbs or rural areas where the roads aren't well illuminated. Even for situations like going up long driveways where you might want to avoid objects such as bikes, this is a huge feature and I look forward to seeing it refined and added to other vehicles in the future.
While XT6 competitors are more focused on personal comfort, Cadillac ultimately understands who the customer is for this product and I can see this being appreciated by anyone who has a family they want to keep safe.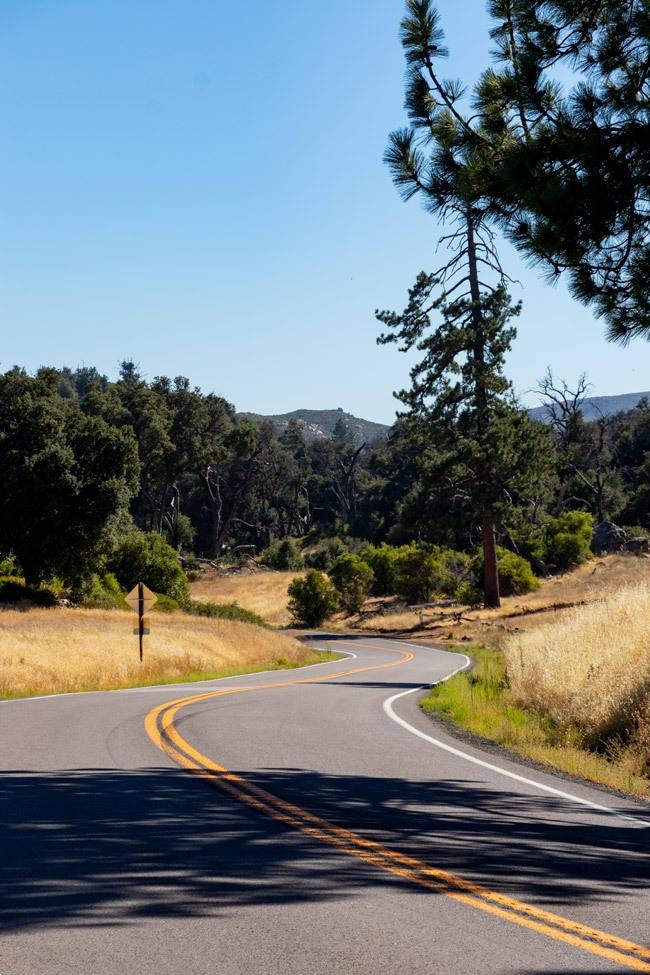 This is ultimately a vehicle designed to take kids back and forth to school and soccer practice and on weekend getaways in the country to escape the suburbs. There's something to be said for "practical luxury" and from that perspective, the XT6 delivers it well without looking ostentatious or even tacky as some of its competitors do.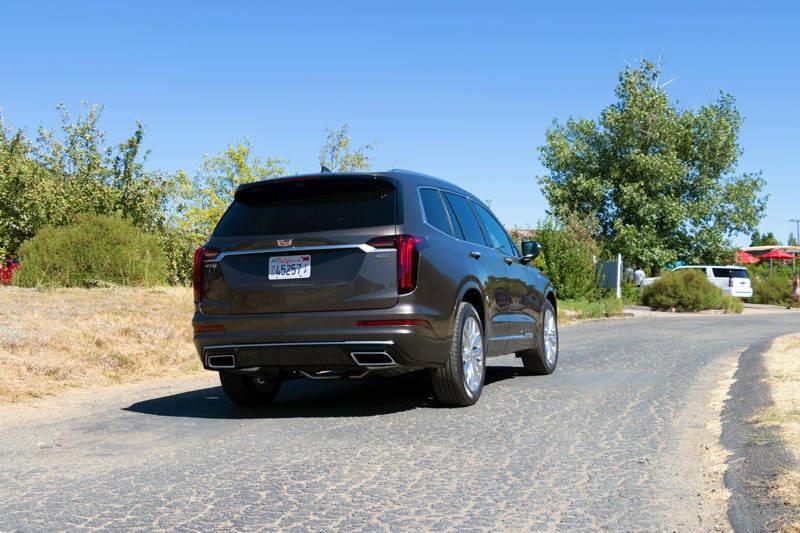 From that perspective, it does well and it is honestly the most fun that I've ever had driving curvy mountain roads in a car this big. It handles curves very well and there was no hesitation with getting on or off roads and passing on the highway was about what you'd expect with the 3.6L V6 connected to a 9-speed automatic.
If I was shopping for a three-row SUV, I personally would opt for the larger Escalade. The all-new for 2021 model year Escalade is going to offer more space, more comfort, and probably ultimately a bigger price tag too. However, for those looking for a more affordable, car-like crossover SUV experience ... this 2020 Cadillac XT6 is a great option that will keep a smile on your face even with kids yelling in the back.