It's honestly been a while since I've had some time to get dusty on the trails but I'm hoping to break that streak soon now that things are getting more stable and the weather is starting to cool off again. Plus, now that I'll be in Michigan - I have a whole bunch of new trails to explore. One thing though that remains the same, whether I'm cruising through sandy washes in 120 degree heat or ice crusted forest trails in Michigan - being able to communicate with the other folks in your pack makes things more fun and far safer too. While mobile phones are good on highways, on the trails they don't always work and that's where Cardo Systems comes in with their Packtalk Edgephones ORV.
Cardo Systems, the frontrunner in wireless communication for powersports has unveiled their latest product: the Packtalk Edgephones ORV tailored for the off-road vehicle niche. This chic, headphone-integrated system is a game-changer. Offering all the perks of their flagship PACKTALK EDGE ORV, but this time it is designed for those who prefer the wind in their hair without a helmet.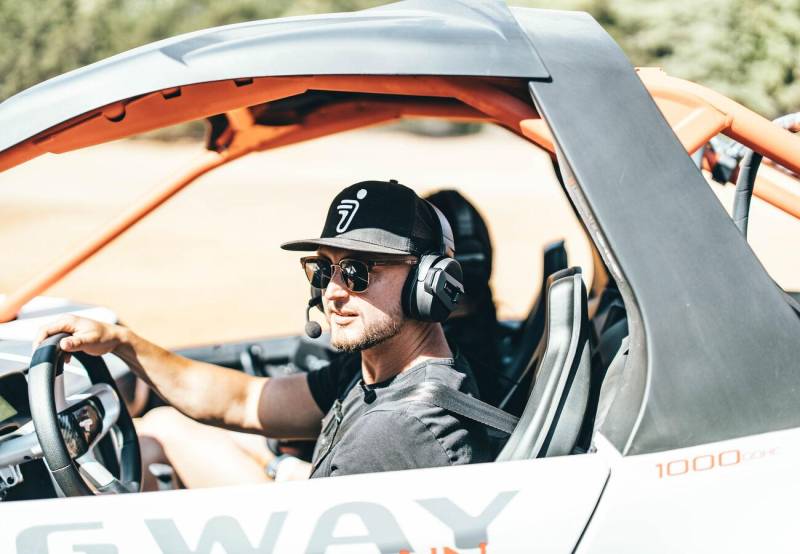 While we always encourage riders to be safe, there are instances like when you are more focused on touring rather than pushing the machine's limits or maybe you are in a Jeep or Bronco with the windows down and doors off where helmets really aren't needed. The key here is that these shouldn't be used as an excuse to ditch proper safety gear ... but rather a way to stay connected comfortably on days when helmets aren't needed.
For someone like me, who thrives on off-road escapades and values seamless communication, the Packtalk Edgephones ORV is a dream come true. It's the perfect companion for those who want to chatter without the confines of a helmet or the frustration of holding the talk button down on your walkie talkie while trying to navigate an obstacle. Whether it's alerting fellow drivers about an upcoming obstacle, sharing real-time updates, or pointing out intriguing spots along the journey, this system ensures you're always in the loop.
While the advantages for the driver - and co-driver or other passengers is obvious, one thing that I really like about this is that unlike a walkie talkie system - it works hands free outside of your vehicle.
On press drives, we often have a professional spotting team from the brand with a wireless headset plugged into his radio but when it's our turn to help a buddy out on the trail for real .. well ... holding the walkie while waving your hands and trying to point or so distance between the wheel and a rock is just plain awkward. Not anymore though!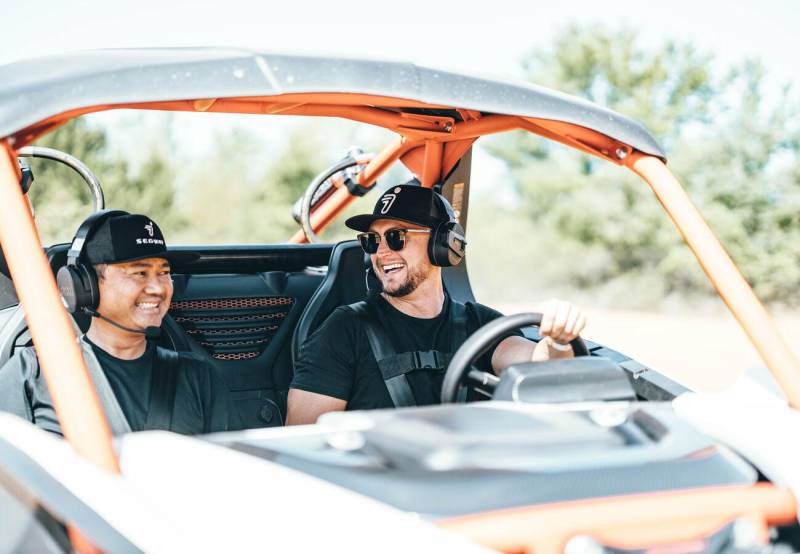 What's more, the innovative Air Mount connectivity port flawlessly merges the Packtalk Edge with the Edgephones ORV. It can connect a group of up to 15, thanks to Cardo's ever-reliable Dynamic Mesh Communication (DMC) network. And the audio? Impeccable. With the combined prowess of DMC and top-tier JBL sound, every word comes through crystal clear. For off-roaders like me who love to explore but also stay connected, this is the ultimate gadget.
This mesh network and Bluetooth connectivity with your phone or tablet device means that you can even share your soundtrack with the whole group and you can also initiate calls between those in your group without having to press a button.
For those who might be skeptical and think that this is something that will only work when the group is a few dozen meters apart, the actual range is about 1 mile and supports up to 15 riders in the same group.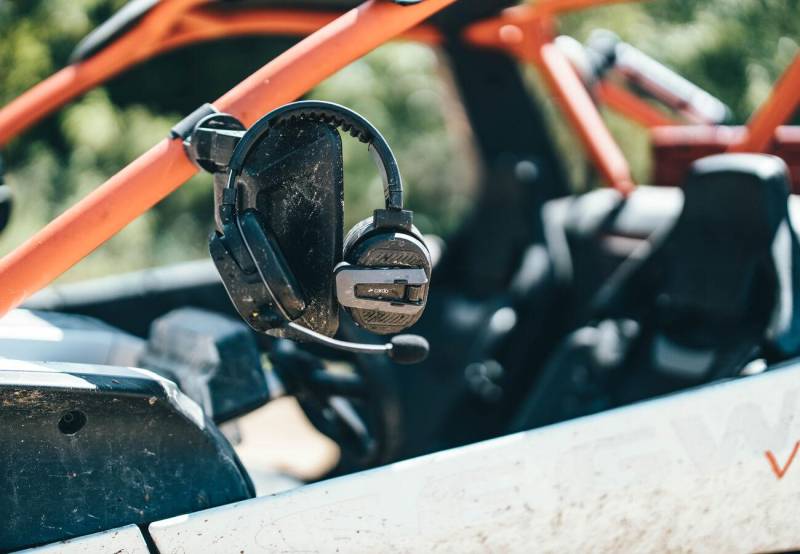 Preorders are open now and the Packtalk Edgephones ORV will go on sale officially by Sept. 29. Pricing is $489.95 for the full kit but the headphone part will also be available for existing PACKTALK EDGE customers for $149 since they can uncouple the existing radio and attach it to the headphones.
For more information, please visit the Cardo Systems PACKTALK website.