I'm a huge fan of electric vehicles. The promise of emissions free car travel that is both quick and quiet is something of a dream for simply cruising down the road and enjoying a beautiful landscape. Unfortunately, until recently EVs were expensive, had limited range, and in many cases were "Electric Vehicles" as opposed to cars powered by electric motors. That last point is a subtle distinction but an important one. While I enjoyed the promise of cars like the Kia Soul EV and the Mitsubishi iMIEV they were really products designed for a limited audience. With the Chevrolet Bolt EV, Chevy is offering a car that doesn't sacrifice anything.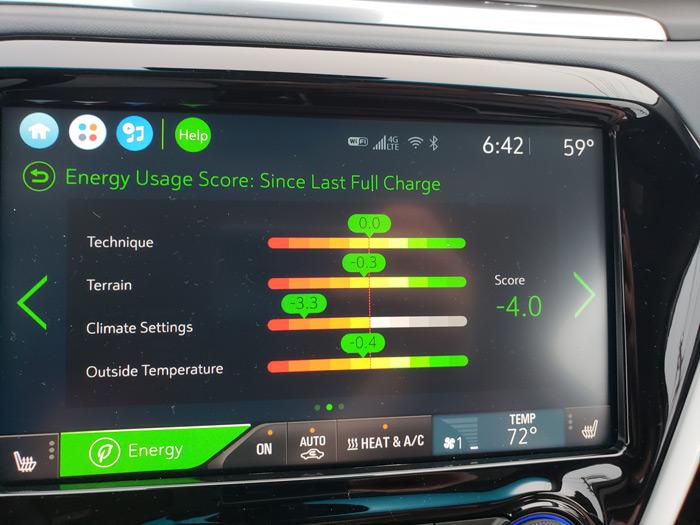 My first experience with the Chevy Bolt EV as at the San Diego Auto Show back in January. I expected it to be small, cramped and to feel like an electric car. I'm a big guy and when I sat in the driver's seat and had to actually pull the seat forward I was impressed. Then I noticed that I had plenty of headroom too and I was hooked. With a 238 mile estimated range, this could finally be an electric car that was capable of a weekend road trip without needing to stop for a few hours and charge up.
For those of you who are having trouble visualizing what 238 miles is, here are a couple examples:
San Diego to Santa Barbara: 218 miles
New York City to Boston: 217 miles
Dallas to Houston: 239 miles
We took it from San Francisco Airport to Bernardus Lodge and Spa, a distance of 122 miles over mountains and twisty roads one direction to see how it performed when driving it "right", and then at full speed back along the highway. In both scenarios it performed as well as any gas powered vehicle might. There was no sacrifice in terms of handling, acceleration, or comfort. The only exception was that because the car is designed to be as light and efficient as possible the road noise was higher than I'd like at a vehicle in the high $30k price. Similarly, because it uses low-resistance tires the car tends to slide a bit in corners at high speed. However, traction was not an issue even in the rain. It's just something that you should take into consideration and slow your turns a bit more than you might expect for other vehicles since lightweight, low resistance, and high torque can lead to more slip than you might expect initially.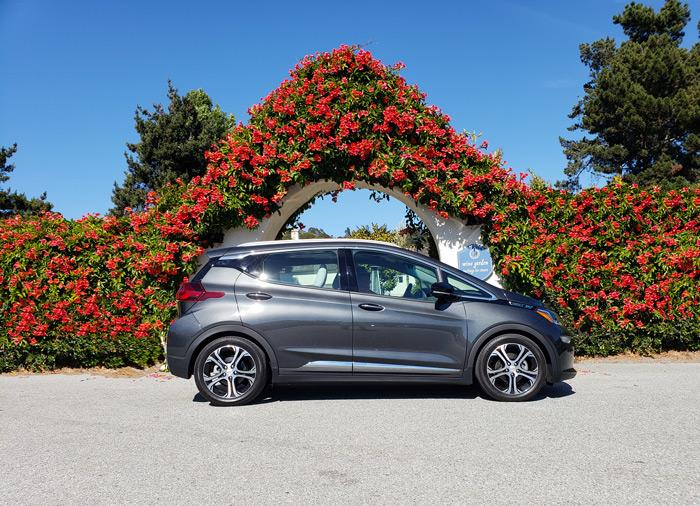 Chevy Bolt Vehicle Details
The Chevy Bolt starts at $37,495 before federal and state incentives. Like Tesla, Chevy is selling a lot of electric vehicles and the quotas are starting to reach the point where the rebates will begin to be reduced. That isn't expected to be an issue in 2018 but may start to be in 2019 so if you are considering making the jump to electric, now is a great time to shop.
One factor that is generally true for many EVs is that they have great low-end torque and the Bolt is no exception. It feels peppy and fun ... certainly not a golf cart. The electric motor is capable of 266 lb-ft of torque and 200 hp of motoring power. This gives it a respectable 0-60 mph of 6.5 seconds. The range of 238 miles is an estimate and in our experience we both SIGNIFICANTLY exceeded that while driving conservatively and came pretty close to that number when driving aggressively with AC blasting and heated steering wheel on. The Bolt has a 60 kWh Lithium Ion Battery Back that is divided into five sections with 10 modules and 96 cell groups. The battery pack is placed low in the body so this extra weight contributes to great handling as well.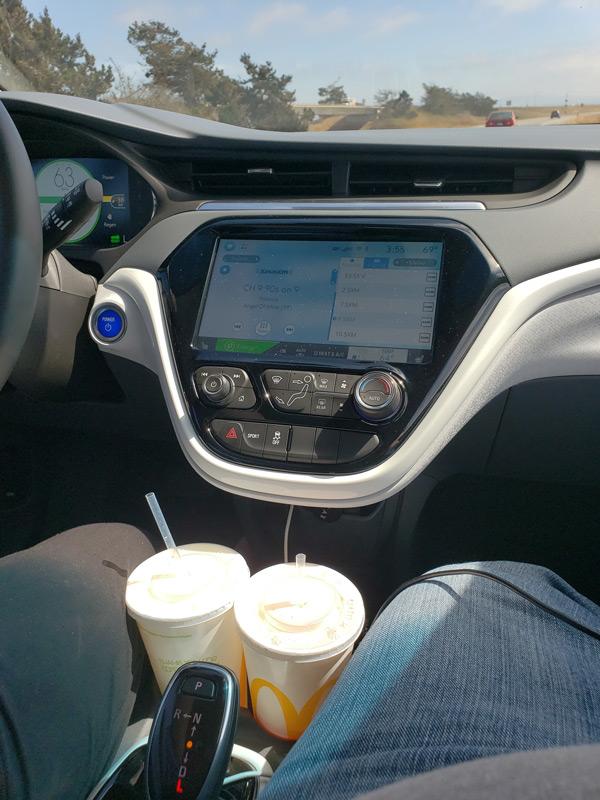 Comfort, Cargo, and Safety
From a wheelbase perspective, the Chevy Bolt EV is a very compact vehicle. It's not a Silverado but in many ways it was more comfortable than compacts from other manufactures that I've driven. This included the seats, which remained comfortable even after sitting in them for hours.
One thing I don't generally review when I test cars is the back seat. This time though, at the request of a friend on Facebook I decided to get in the back seat while Heather drove. While not as comfortable as the front seat, headroom remained good and I legroom was acceptable with the front seat back enough to accomodate a standard adult.
While you might have trouble fitting golf clubs or a large flat pack from IKEA in the trunk (without putting the seats down anyhow), the Bolt EV is rated at 56.6 cu ft of cargo space. With the seats up though, it was more than sufficient for a trip to the grocery store or two suitcases and backpacks for our weekend road trip.
From a safety perspective, the 2018 Chevy Bolt EV has a 5-star overall score from the NHTSA. Almost every safety feature you can imagine is included here including 10 airbags, OnStar with Automatic Crash Response, Surround Vision, Lane Keep Assist, Low Speed Forward Auto Braking. Unfortunately, as much as I love this car, it is missing Adaptive Cruise Control. This is an ABSOLUTELY ESSENTIAL feature that every new car should have today and it was a huge disappointment that a car like the Bolt EV would omit it from otherwise steller technology package.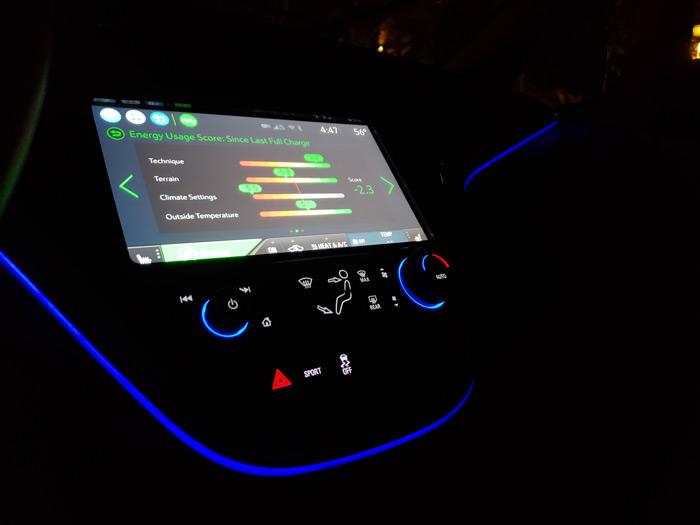 How To Get The Most Range Out of Your EV
One part that I love about driving hybrids and electric vehicles is that the instruments onboard really help you be more aware of the performance. When I drive a petrol powered car, I generally don't think about the impact of mashing the accelerator, having the AC blasting cold air, or braking too quickly. When driving an EV like the Chevy Bolt though, those are all factors that you can use to affect performance.
Regenerative Braking - By braking, the resistance applied will actually send energy back to the battery. If done effectively, you can recover almost all the energy spent to climb a hill. This also helps to extend the range in stop and go traffic.
AC and Climate Control - Everything you do that involves energy in the car is going to ultimately reduce your range. While the Bolt has very effective AC and even heated seats, this can ultimately reduce your ability to drive as far as possible.
One Pedal Driving - One of the things that takes a bit of adjustment when you first drive an EV like the Chevy Bolt (and I understand the Nissan Leaf also has this) is "One Pedal Driving". Instead of relying on the brakes, you can instead feather the accelerator and when you aren't driving forward, it is applying resistance to regenerate the battery. This will actually slow you down to a complete stop but ultimately if you need to brake quickly, you should still use that pedal. However, it is very useful when cruising on a long road trip on country roads or in traffic that is flowing. I also found that it was actually very ergonomically valuable since I didn't have to switch pedals as often.
Maintain All Your Good Driving Patterns - Generally, all those tricks you learned to eak out extra MPGs on a standard car still hold true here as well. For instance, you should still maintain a constant level of speed and avoid sudden braking or acceleration.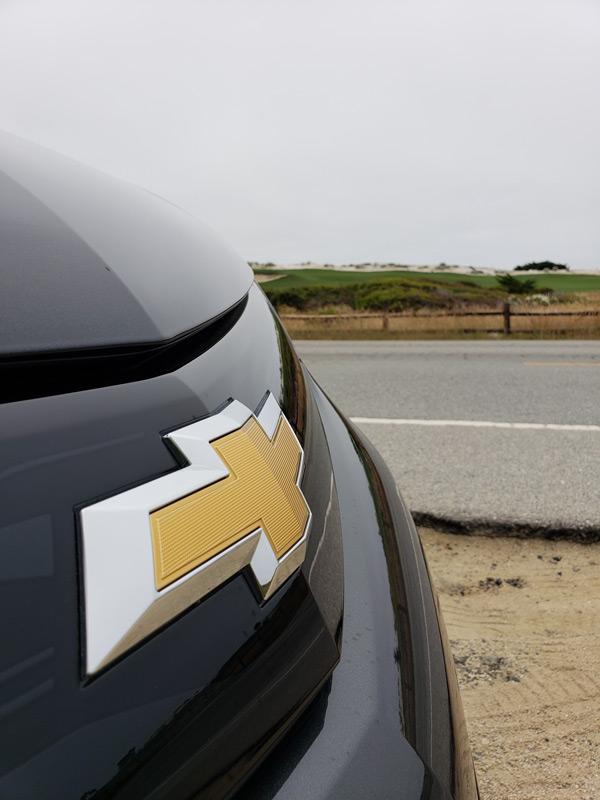 This is a very exciting time for automotive enthusiasts. We are on the cusp of a transition from oil-based fuels like gasoline and diesel and finally have some legitimate options for EV cars that are suitable for more than back and forth to work!