In most cases, it would be a challenge to make an accurate assessment of an experience lasting just a few moments. However, this experience was unequivocally AWESOME. Not only is the 2019 Silverado a great truck but to be driven by racing legend Dale Earnhardt Jr around one of the world's most famous tracks is simply an experience that will live with me forever. In the words of Dale Jr, "relax, this is gonna happen fast ... it'll be over before you know it".
The entire experience - one full lap around the 2.5 mile track took just about 90 seconds for us to complete. As you can tell from the video above, Dale Earnhardt Jr. is incredibly down to earth and friendly. While I'm sure he's had plenty of practice with meet and greet opportunities over a lifetime of being in the public eye, it was refreshing that it felt like the guy was genuinely enjoying this experience.
As someone who who has won four races at Daytona (2 Daytona 500 and 2 mid-season wins), it was a huge honor to experience his skill first hand.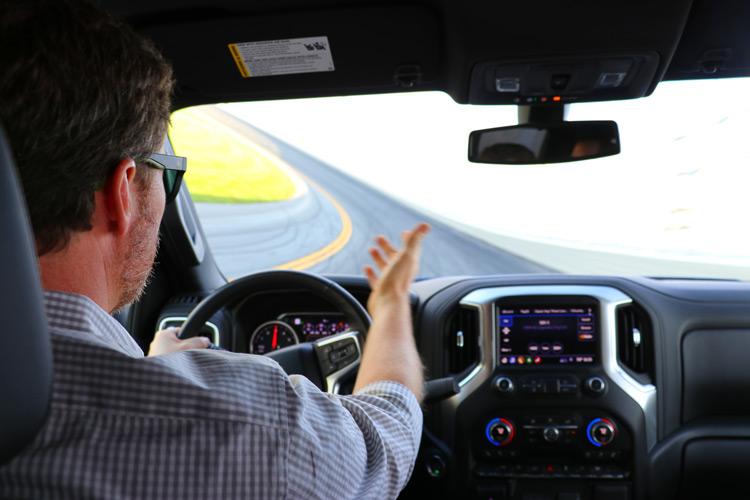 Sitting in the back seat of a 2019 Chevrolet Silverado traveling at more than 100 mph on 31 degree banks seemingly inches from the wall is amazing. I've been in a few different pace car rides but this was different since it in well ... a truck. Trucks were never meant to go through high-speed turns or up on banks like this but despite the weight and center of gravity differences compared to a Corvette or Camaro, Silverado handled like a champ.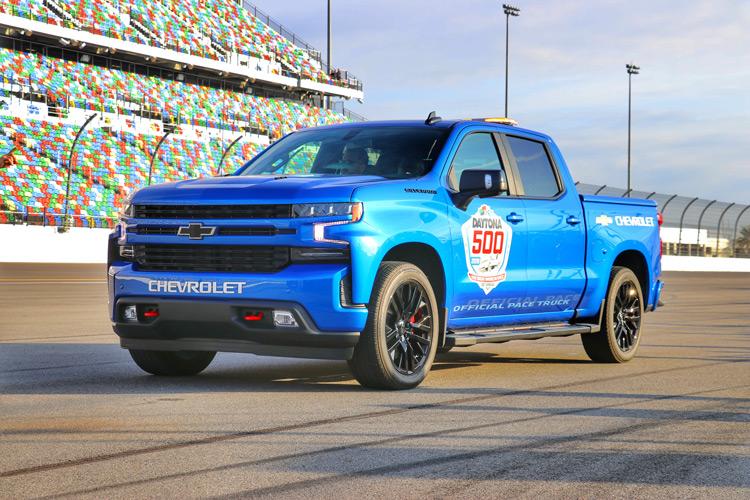 Unfortunately, Chevrolet has no intention of releasing a limited edition "Daytona 500 Silverado Trim". Mechanically, the truck is a stock truck though and similar visually to the RST trim. However, this Silverado actually started out as an LTZ that was then painted Northsky Blue and lights were added as well. Under the hood it features Chevy's 6.2-Litre V8 pumping out 420 hp and 460 lb-ft-of-torque with GM's new 10-speed automatic transmission.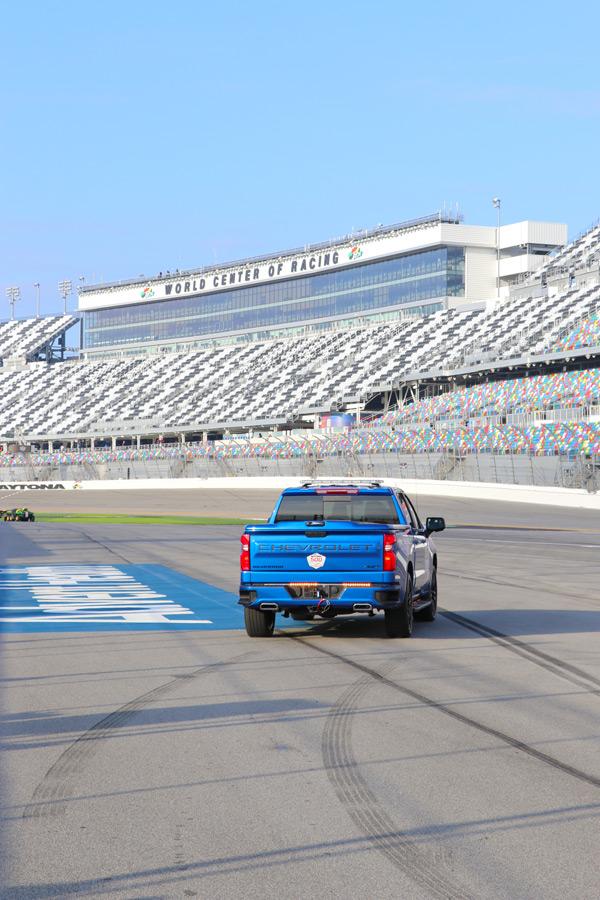 Chevrolet has paced the Daytona 500 12 times prior to this year, seven with Camaro and five with Corvette ... I can't help but dream of seeing this beautiful blue beast on the track again sometime soon! Let's start a new tradition ...