While a big truck or SUV has got comfort and power going for it, not everyone lives in the suburbs or rural America. Others of us simply can't afford the price tag on those big beautiful machines. At first glance, the all-new Chevrolet Trailblazer looks like it is "just another small SUV" that is trying to fill another nice further dividing the ever more competitive SUV market. While that's true, Chevy's designers and engineers did a great job making this a vehicle that sufficiently differentiated itself from competitors and was a vehicle I truly enjoyed driving for a week.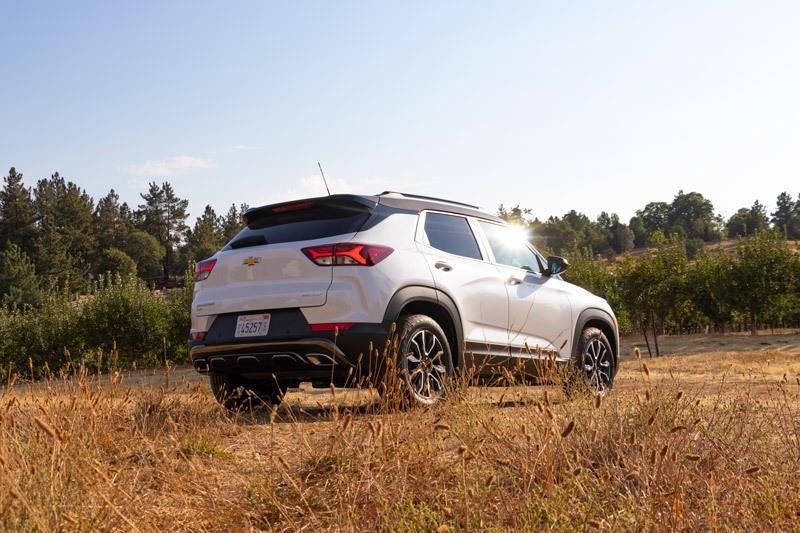 Chevy has one of the most complete SUV lineups currently with vehicles with starting price points ranging from $19,000 (Trailblazer) to $51,700 (Suburban). Those are obviously starting price points and the vehicle we tested - Trailblazer ACTIV - had a sticker of approximately $34,000. This presents an interesting opportunity for folks like myself with no kids who don't need a big vehicle but want something fun and good looking. It also provides an interesting opportunity for folks shopping for their kid's first car or even new couples that want something practical for city driving but also want the ability to go out for a weekend getaway that might involve traversing dirt roads.
While Chevy's marketing calls the Trailblazer ACTIV trim "Tuned for Off-Road Use" I think that's more of an aspirational goal for people whose idea of offroad is more off-pavement and sand or dirt trails with minimal obstacles. That in fact is exactly what the engineers tuned the dampeners for. Though it does have an 8" clearance, this is not a rock crawler and while things could get interesting if you added a lift kit, skid plates, and all-terrain vs all-weather tires - that's not the point here.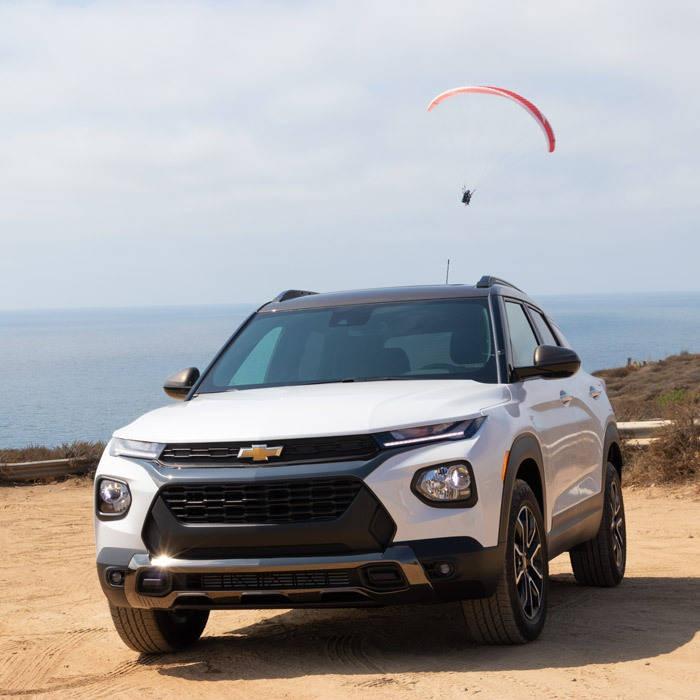 That being said though, we did test it on some roads that are uncomfortable at speeds above a crawl in our Soul and the ACTIV was remarkably comfortable in the bumps and washboard grooves.
Inside, Trailblazer features a complete set of safety and tech features including optional HD Rear Vision Camera (SD is standard), Rear Cross Traffic Alert, Lane Change Alert, and Adaptive Cruise Control. It also features the latest Chevy infotainment system that provides the ability for two bluetooth-paired phones to be connected at the same time.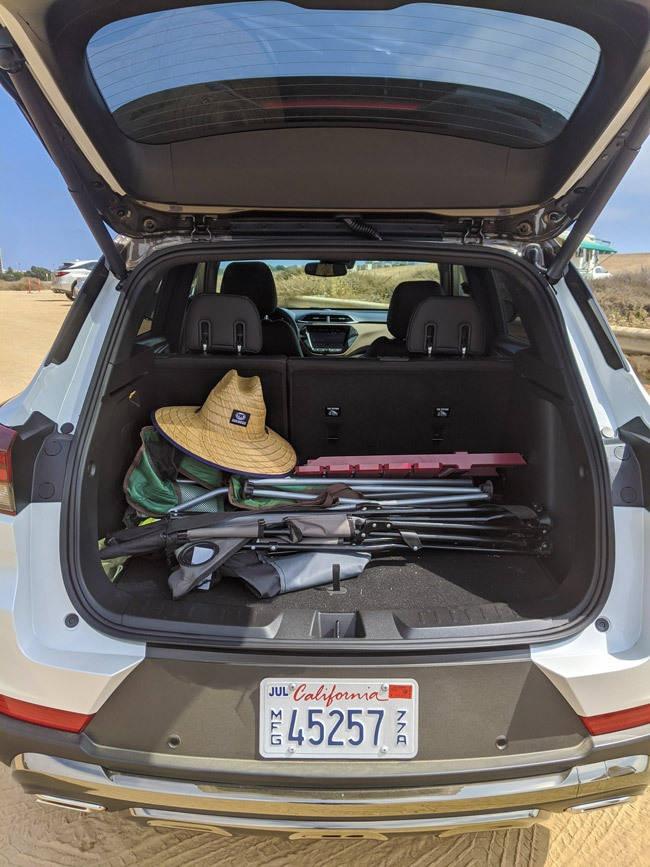 Storage capacity is rated at 54.4 cubic feet with the second row folded and can accommodate objects up to 8.5 feet long. With the seats folded up, you can fit four full-sized adults comfortably with enough space in the back for backpacks, chairs, ice chest, and other gear for a day at the beach. It is actually truly impressive how a car this small can have so much cargo space. It is design elements such as this that make this car so exciting since it is immensely practical.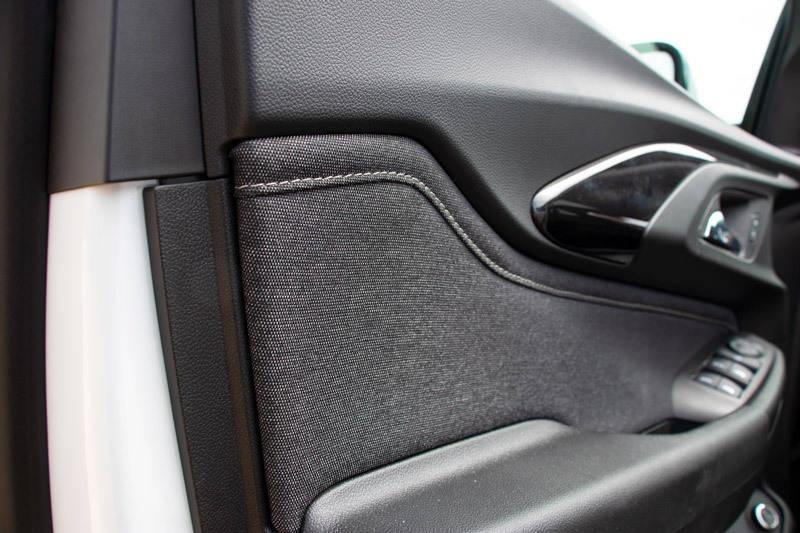 Practical can be boring though and luckily this trim is anything but. From the two-toned paint job that adds visual intrigue to the use of unique materials inside, this is a vehicle that I would love to have in my own garage.
Power is more than adequate for a vehicle like this and comes standard with the otherwise optional 1.3L turbo delivering up to 155 horsepower. While other trim levels offer a CVT and 1.2L turbo, the 1.3L turbo paired with a nine-speed automatic transmission and AWD is standard on the Trailblazer ACTIV.
Overall, it is refreshing to see what engineers and designers can do when they get the opportunity to create something fun and unique. All too often compact vehicles at the bottom of the price charts are simply focused on economics and utility. The downside of this though is that as equipped, a price of $34,000 is a significant amount of money compared to what you can get in a bigger vehicle from other manufacturers. However, while most other competitors focus purely on the on-road urban performance, only Toyota's Rav4 Adventure and Subaru's Outback (both of which are significantly bigger vehicles) play in this active lifestyle space so it is wonderful to see more options for consumers who want to feel good grabbing groceries and projects for the yard during the week but want to conquer the slopes or explore dirt trails on weekends.