Smores are delicious. Unfortunately, to do them right you really need a live flame and that can be dangerous. During the summer and fall, while hanging out in the backyard or camping outdoors a fire is easy to accommodate for most folks but what about in winter? in the rain? and for folks like myself who live in an apartment? Well ... unfortunately, we're usually left out of the fun. City Bonfires though has introduced a solution and we're very impressed by what they've created.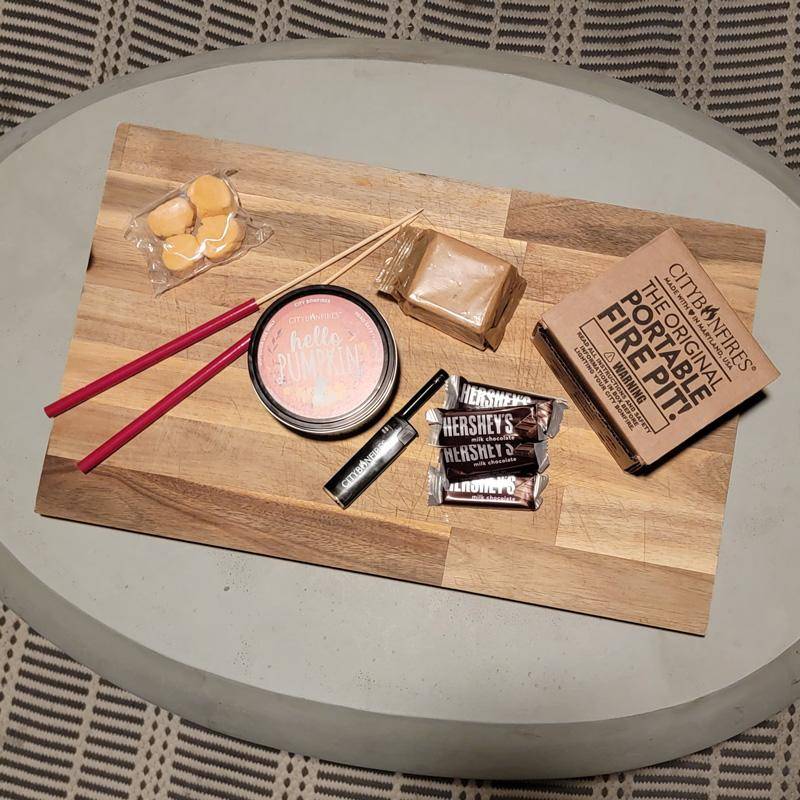 I'm not sure what I was expecting honestly. A relative mentioned City Bonfire to me at dinner one night and so I thought I'd reach out to them and check it out since I'm a sucker for smores.
When it arrived, I assumed it would just be a healthier alternative to a sterno canister like I'd seen used at some restaurants that offered table-side smores kits. When I opened the package, though, I was extremely impressed that they included EVERYTHING you need for smores (except enough of the chocolate, marshmallows, and graham crackers, sadly). Inside of our package was the "portable fire pit", lighter, sticks, and food.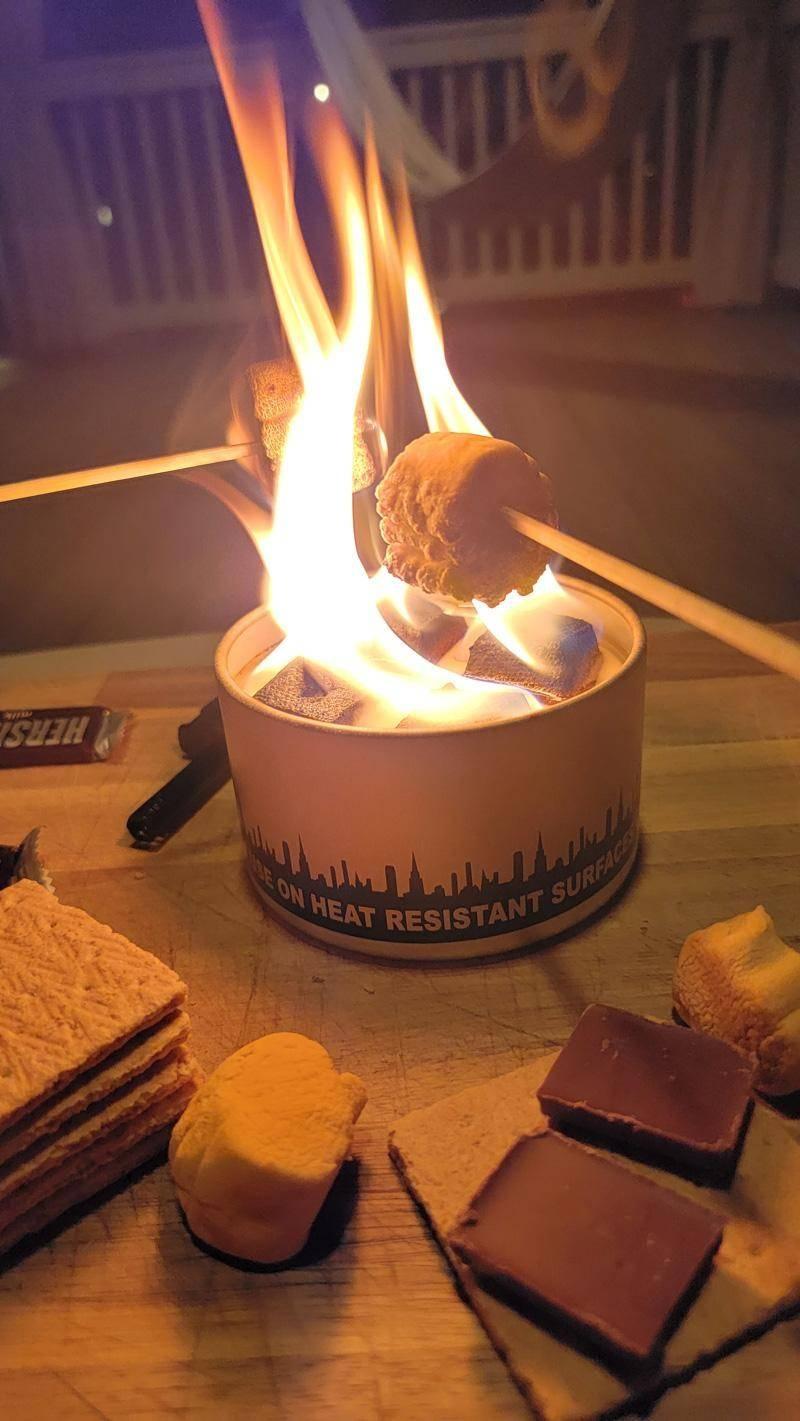 The portable fire pit is essentially a 2"x4" candle that you light and roast your marshmallows on. It sits in a 100% recyclable steel tin, is 100% nontoxic, FDA food grade soy wax that is biodegradable and compostable. It is designed to have a total burn time of 3-5 hours which is WAY LONGER than you'll probably need for a single serving of smores. That was a nice surprise though since now we can fire it up again sometime in the future.
The only disappointment was that the number of smores you can make (in this kit anyhow) was 4 - that was 2 for me and 2 for Heather. I guess if we had looked closer at the website or packaging we would have known this and simply ordered more from the store or whatever but it was still fun for two people. If you have kids or are ordering this for a guys-night-in then make sure to pick up some extra supplies.
Initially, I was considering using this indoors on a coffee table but wanted to take proper photos in the safest situation and I'm glad I did. While I've referred to it as a candle (because it is essentially a soy wax candle), the flames it produces are closer to an actual bonfire.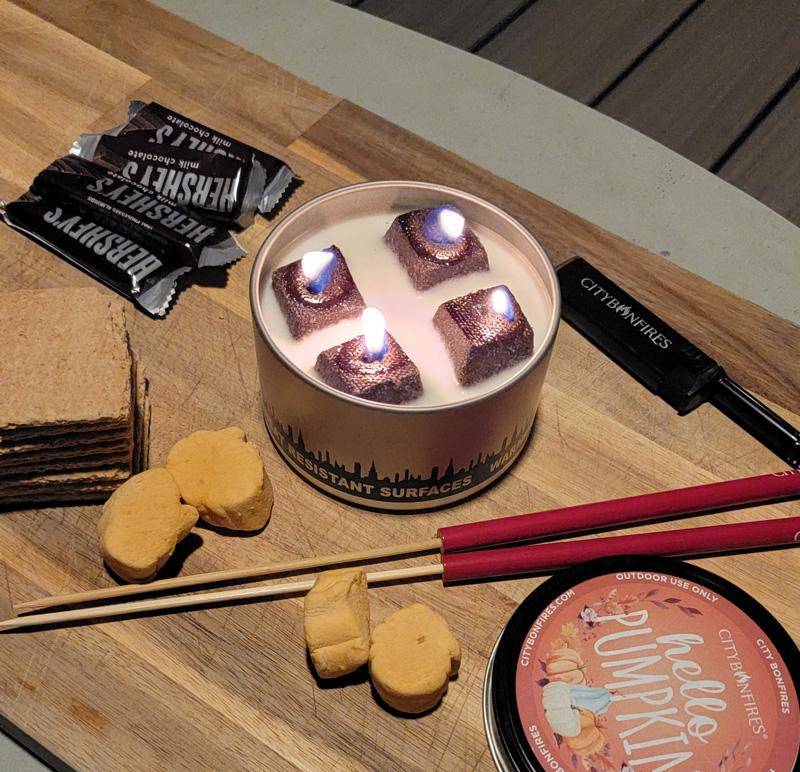 You should expect flames to rise 3-5 inches from the canister and the unit to get VERY hot. However, we used it outdoors on a covered porch while sitting on a cutting board and felt very safe.
City Bonfires comes in a variety of different packages and some (such as ours) include novelty marshmallows. In our case, it was originally supposed to be a Thanksgiving product review so they provided us with pumpkin marshmallows.
Overall, I'm very impressed with City Bonfires and if you are looking for a fun gift idea or just a date-night idea - this is something you should absolutely consider.