Like many things this year, the 2020 National Hardware Show was a bit different. Instead of being able to navigate through endless rows of booths and network with folks in the aisles, this year was 100% virtual. Despite that, I sort of enjoyed the experience since it allowed me to connect with vendors by browsing their web profiles and setting up Zoom meetings and I left the conference without the sore back and legs that I normally have. Sadly I also didn't get to take home the bags of swag and samples that normally come with shows like this. However, despite the changing conditions of 2020, the BBQ and tailgating world is still cooking up some fun gadgets and gear. Here's some of our favorites that we found!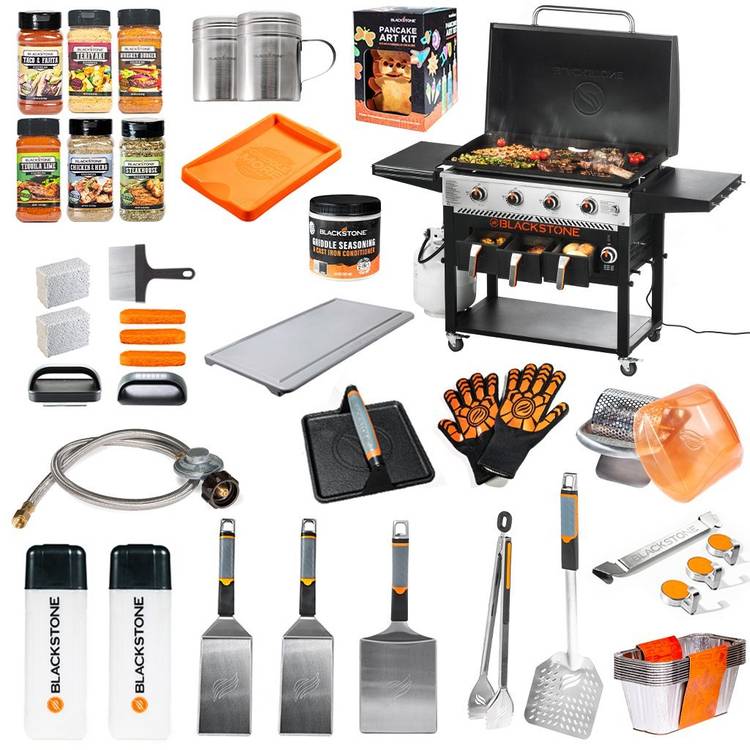 Blackstone AirFryer Grilling Bundle
While you could go put together your ultimate backyard BBQ experience, Blackstone Products has done it for you with this kit that features a 36" Griddle with AirFryer as the centerpiece. Now you can do it all from grilling up big juicy burgers to crispy fries.
Proud Grill Slide & Serve BBQ Skewers
You probably are familiar with shish kabab skewers where you slide it through the meat and veggies but Proud Grill has these where you can load up the shrimp, steak, veggies on side skewers instead and they come in a variety of fun designs from cattle to fish. Buy on Amazon.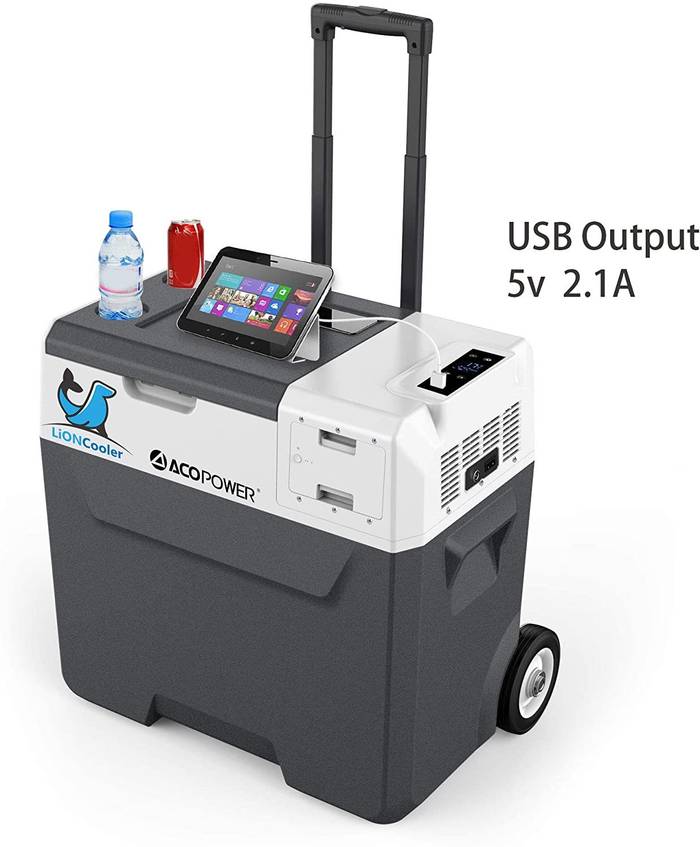 ACOPOWER Solar Powered LiONCooler
This 50 Liter cooler does pretty much everything you might possibly want in a portable cooler. It is potentially the perfect companion to your grill on the ultimate tailgating experience since not only does it keep drinks and food cool ... it can also function as a freezer and phone charger. Plus, it has the option to charge via solar panel if your car or AC outlet isn't available! Buy on Amazon.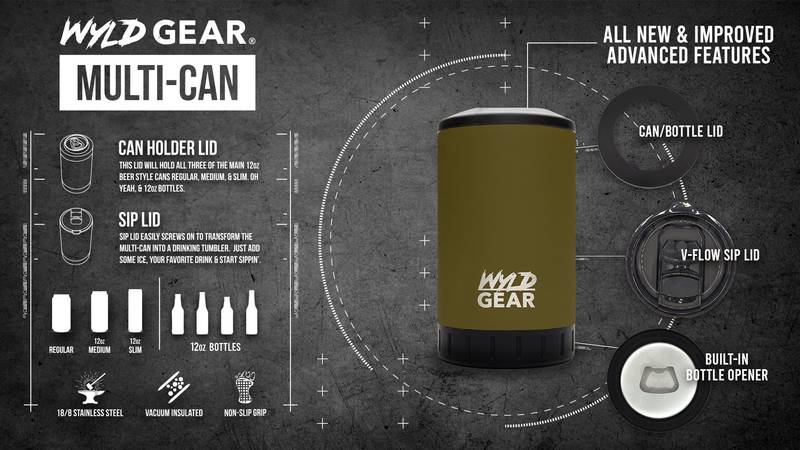 Wyld Gear Multi-Can Holder
Say goodbye to plain jane can coozies and say hello to Wyld Gear's Multi-Can that fits all three of the standard 12oz can sizes and bottles too. Plus it can transform into a drink tumbler with a sip lid too. Did we tell you that it even has a built in bottle opener too? Yup, it's got that covered as well! While not on Amazon yet, they have a ton of other awesome Wyld Gear products there including a camp and boating safe tumbler designed for wine or whiskey and the "red solo cup" looking 24oz Wyld Cup with leakproof lid.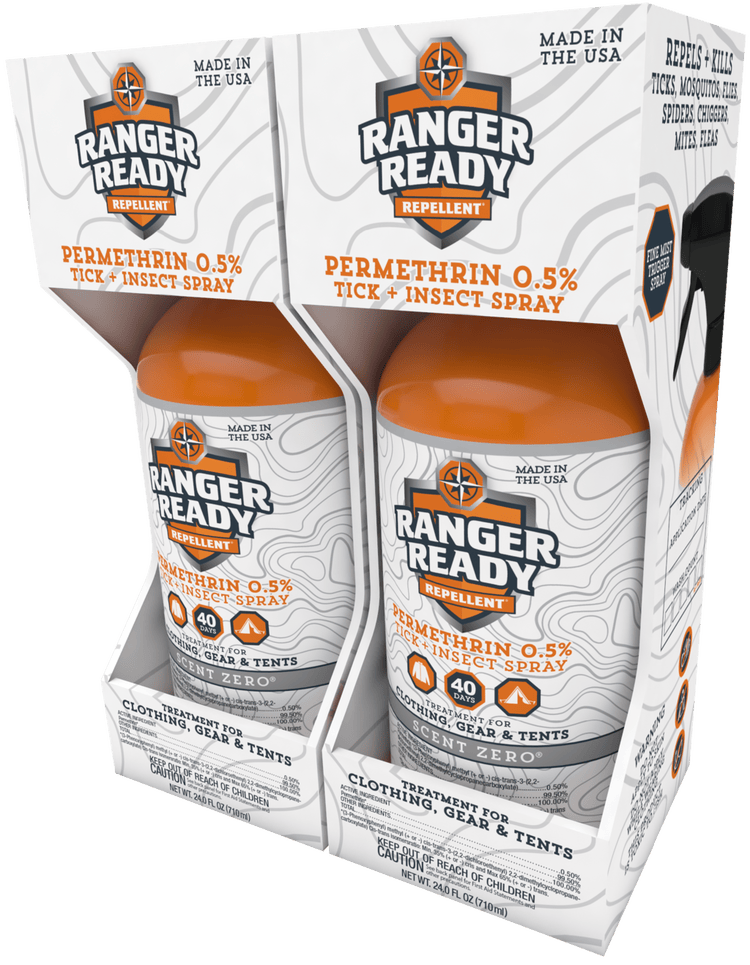 Ranger Ready Clothing-Worn Repellent
I hate wearing insect repellent because I just don't like putting chemicals on my skin so when the guys at Ranger Ready told me about their clothing-worn repellent I was intrigued. This Ranger Ready Repellent features a 0.5% concentration of Permethrin, a chemical that is tested and used by the US Military. It can be applied to blankets, clothing, or even tents to keep bugs away and will last for up to 40 days or five washes. Buy on Amazon.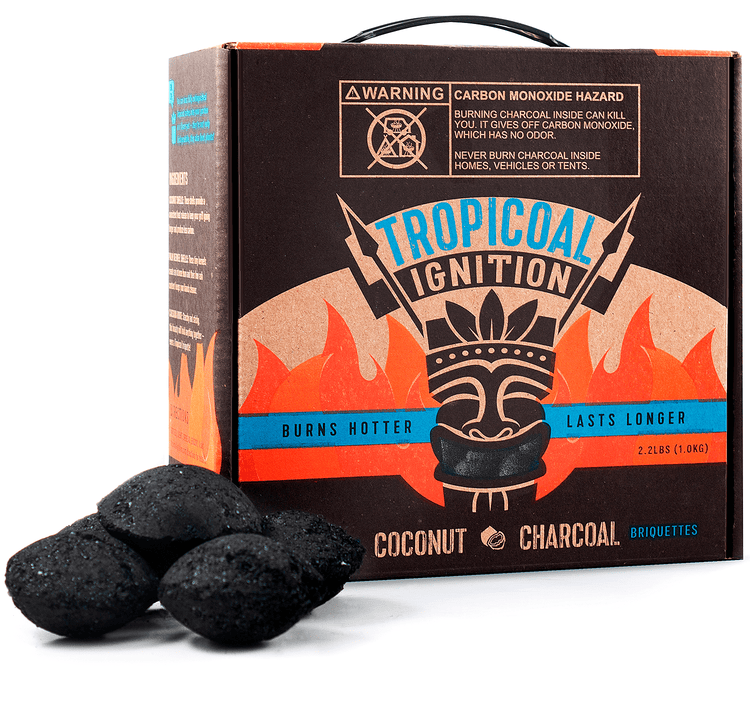 Tropicoal Coconut Charcoal Briquettes
I'll admit that I'm not the most eco-conscious guy out there, I like to do the right thing and support people in ways that I can but this struck me as a great product idea and I'm looking forward to trying them out myself.
While typical charcoal briquettes are created by burning trees in a kiln and then pressing the remains into lumps to use in your grill, these are made from scrap palm kernel shells and coconut shells that would otherwise go to waste. Instead, they are turned into "Tropicoal" by independent farmers and craftsmen in East and West Africa and each box is signed by the person who made it. According to the brand not only is this a more sustainable and socially positive effort but coconut shells produce less carbon and provide a consistent heat while the palm kernel shells create an intense burn with minimal ash and because they use cassava root starch to bind everything together the result is an all-natural briquette without fillers and chemicals found in other products.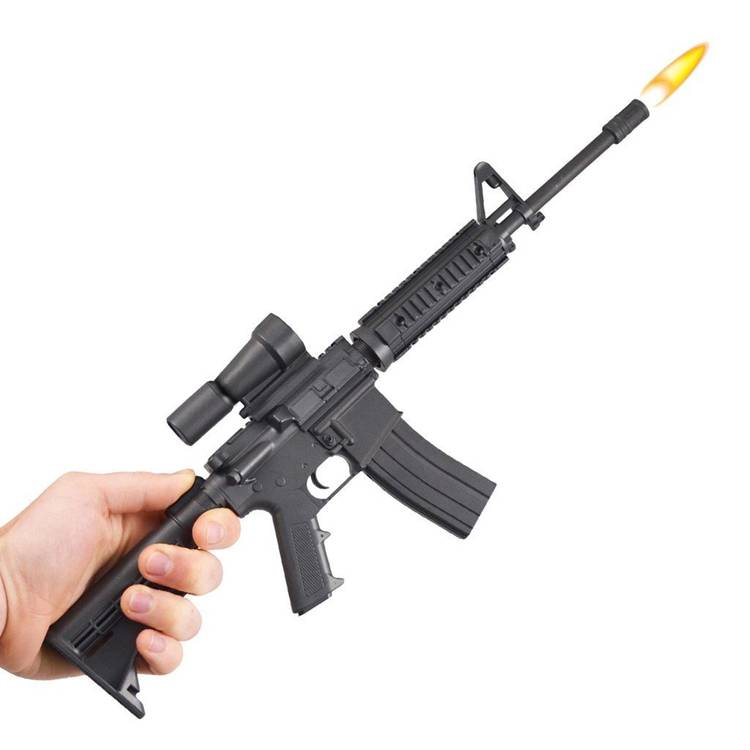 AR-15 Rifle BBQ Lighter
Unfortunately, this one doesn't seem to be available to buy online, unless you want to buy an entire display of them but I'm sure you'll find these at your local BBQ stores and they will probably end up on Amazon at some point too. However, if you are putting together a bachelor party and looking for a cool gift to hand out to all the guys, maybe buying a box of 16 isn't such a bad deal :)