Remember back in high school - or your last cruise - when you might have been suspected of sneaking vodka disguised in a water bottle? Well that's the premise here too. It's a gimmick plain and simple but luckily the water bottles are actually well designed and have great visual appeal as well.
All too often water bottles are purely utilitarian or cheap bottles given out as swag at tradeshows that you never really expect to last more than a week. Honestly these "reusable" bottles have turned into a problem for me since I get a few bottles a week from different events ... most of which end up in a trash bag or our the counter where I "might use it". That's one of the nice things about these bottles though. Since it's something that makes for a great gift it's actually pretty sturdy and something that you might actually use more than once.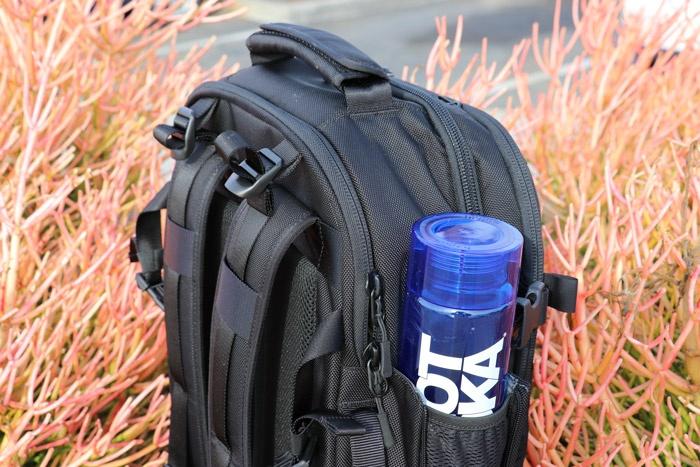 Not Vodka comes in three different sizes - 25oz 18/8 double-walled stainless vacuum BulletBullet, and 17oz Mini Bullet and the 32oz BPA free Tritan copolyester "Everyday" plastic one you see above.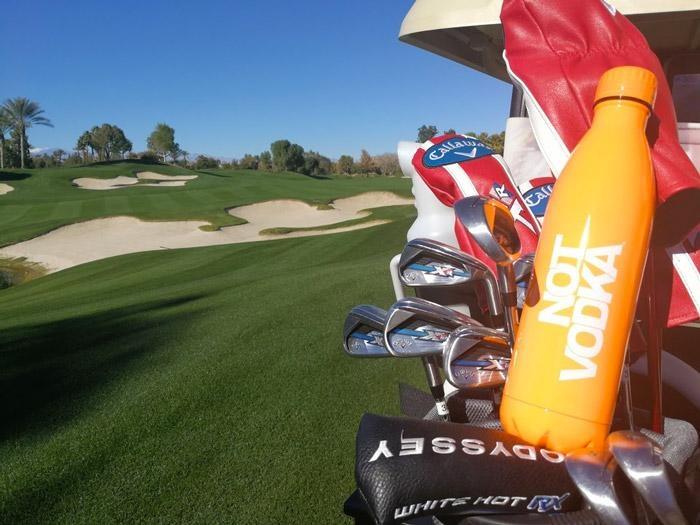 Whether you are out on the golf course or simply need a cute bottle to keep your dog's water cold on long road trips, I was pretty impressed with Not Vodka. Despite being a gimmick the bottles are legitimately good. For instance, the Bullet and Mini Bullet are both rated for 30 hours to keep water cold and 12 hours to keep things hot due to their double-walled stainless vacuum bottle design. In practical terms, what that meant is that unlike other water bottles I've used in the past, I was able to fill my bottle with ice and water at the club house and it was still cold with plenty of ice remaining when I hit the water station on the 9th hole.
Not Vodka bottles range in price from $20 for Everyday to $32 for the orange one, and $38 for the puppy one featured in this review. So, compared to other options they aren't cheap but it's definitly fun, good quality and you aren't going to get your bottle mixed up with someone elses - so that's worth something!