I must admit that I was a bit skeptical of the TWS1 earbuds when they were still being shipped to my house. I hadn't heard of Edifier before so I was ready to write this set of headphones off as just another cheap cash grab. However, upon their arrival, I can happily admit that I was wrong. The TWS1 earbuds provide an excellent range of features that maintain consistent quality throughout. At this price point, these true wireless headphones are well worth considering.
True Wireless Freedom
The Edifier TWS1 offers "True Wireless Freedom" so you can charge the case and the case charges the earbuds, all without a single cord - sorta. Truthfully, like all "true wireless" earbuds on the market, while you can charge it with a charging pad you are going to want to charge it via a USB plug too. While many other electronics now consider USB-C standard, these, unfortunately, use a micro-USB plug instead. However, at a < $50 price point, I guess that's not really a huge deal.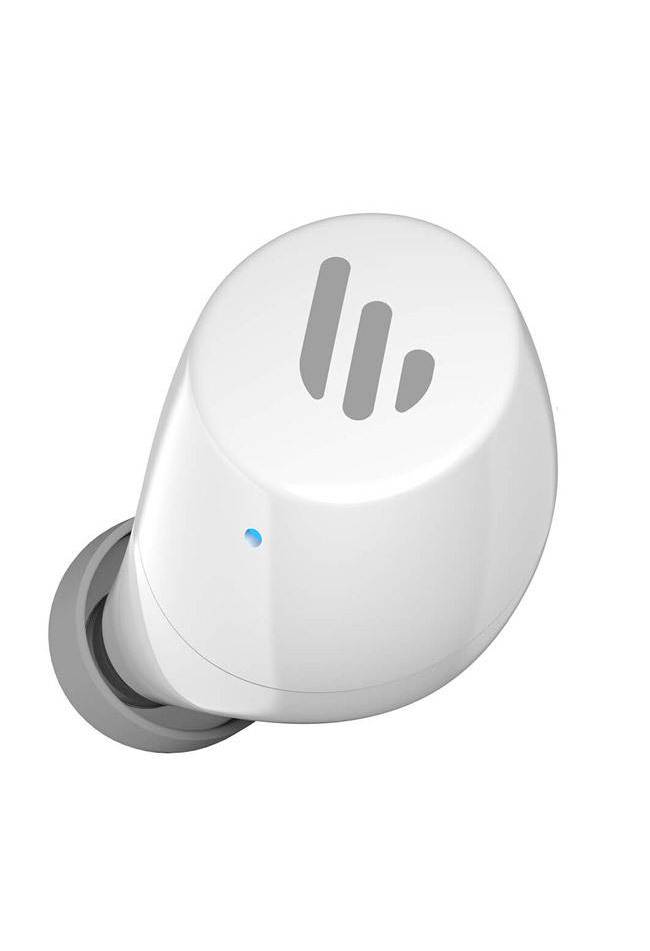 Battery performance
Speaking of charging, I was rather impressed by the overall battery capacity at this price point. Each earbud can hold eight hours of juice on a single charge. The convenient carrying case easily fit into my pocket and provides an additional 24 hours of playback. Whenever the earbuds got low, I simply placed them into the magnetic slots and waited. The best part is that each bud returns to full strength in just over an hour.
Surprisingly Good Sound For The Price
The TWS1 earbuds are great for casual listening to music, podcasts, and phone calls. The balance between bass and treble provides a crisp listening experience across each of the genres I tested. The cVc noise reduction is great for eliminating the interference from wind and other distractions when out and about. If you need to take a lot of phone calls, then you will be happy to learn that the mic picked up my voice even with light background noise as you might expect in a city on a normal day. It was easy to hear both ends of the line on every call I've made so far.
Sleek, Stylish Design and Good Comfort
While many companies only offer black or white, I liked the fact that these came in a variety of different colors. The TWS1 earbuds come in black, white, mint, blue, and pink. Each variant has an ergonomic design that prevents the buds from falling out of your ear. I was able to listen for hours on end without a single instance of discomfort. While not waterproof, the IPX5 waterproof rating offers water and dust resistance so you can use these in the gym or while working in the yard without worrying about sweat and rain putting a damper on your enjoyment.
Build quality is what you'd expect at the price point and should resist most damage short of outright abuse or direct contact with keys rubbing against it in your pocket for instance.
The Final Verdict
All in all, I can recommend the Edifier TWS1 earbuds. They feature a robust design, great battery life, and provide a quality listening experience after many uses. At this price range, I got more than enough bang for my buck.
That last point shouldn't be under-appreciated. There are many competitors in the market at exponentially higher price points and while virtually all aspects are superior (as you'd expect), earbuds are a unique product in that they are ultimately disposable. It is simply too easy to have them fall out of your ear on a trip somewhere and lose them on an airplane or in an Uber. As such, for most people looking for a good quality pair of earbuds I'd encourage you to look towards the budget end of the spectrum rather than getting something that is audiophile quality.
While YES those more expensive pair are clearly superior, the pain of losing them is that much more tragic. For anyone simply looking for a good comfortable pair of earbuds to listen to music during your commute, working out at the gym, or maybe even just to connect to your tablet so your partner can sleep while you watch some TV in bed ... these are a great option.