Chevrolet continues to crank out iterations of my favorite truck, the Colorado ZR2 and this time they've taken it to the next level. The Colorado ZR2 Bison is everything that the normal ZR2 is - but more rugged. For those of you who might not have thought it was tough enough, don't worry - it's now got steel bumpers, boron-steel skid plates, winch provisions on the front bumper and integrated fog lights. This was a partnership with AEV (American Expedition Vehicles) and while the normal ZR2 is a jack of all trades this is clearly for the overlander market. And those who just simply want a badass looking truck right off the dealer lot with a manufacturers warranty!
There's no shame in that and I'd expect that the vast number of people who buy the Colorado ZR2 Bison will never come close to testing its abilities. Truthfully I'm afraid to push vehicles too far since I don't want to explain an error to the fleet manager. That doesn't mean I can't enjoy this truck though. While I am unabashedly a Chevy trucks fan boy at this point, I was sorta disappointed with a few rough edges on this model. It didn't bother me initially because I was so excited to explore some new terrain but after a week with the truck I just feel like they could have done better.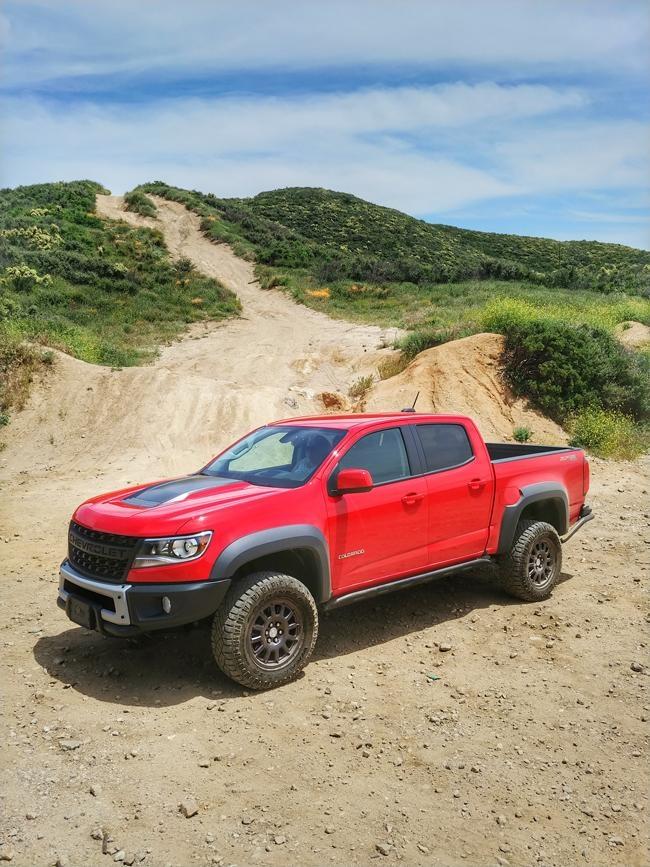 Things I Wish They'd Have Improved Before Launch:
Gas Cap Cutout - One of the enhancements on the Bison is that the wheel well flares are bigger and this is a good thing to help protect the truck. However, without being able to move the gas cap door, it meant that they hacked out an awkward looking notch in the rear flare. It isn't the end of the world but for such a beautiful looking truck that almost looks like something a local installer might do to "make it fit".
Exposed and Vulnerable Exhaust Pipe - For a truck designed to be rugged, the tailpipe is left exposed and on the diesel, it is even worse since it is significantly larger and lower.
Snorkel Should Be Standard - Even though most people will never use it, the snorkel er "Desert Air Intake" just looks cool and gives the truck a more aggressive visual appearance. It's available through 3rd parties but it would be nice to drive off the lot with it already included.
Overhead Oh Shit Handles - There's a handle mounted on the a pillar but when the truck is being tossed around even on a moderately bumpy trail that's almost worthless. Having something more easily accessible would go a long way towards making the passenger more comfortable.
Ok, with my nits out of the way, I feel like I need to reiterate that this is still a great truck. If there was any stock truck that I'd take on an adventure, this one still beats everyone else in my opinion. With the additions that AEV added, it makes things even better though ...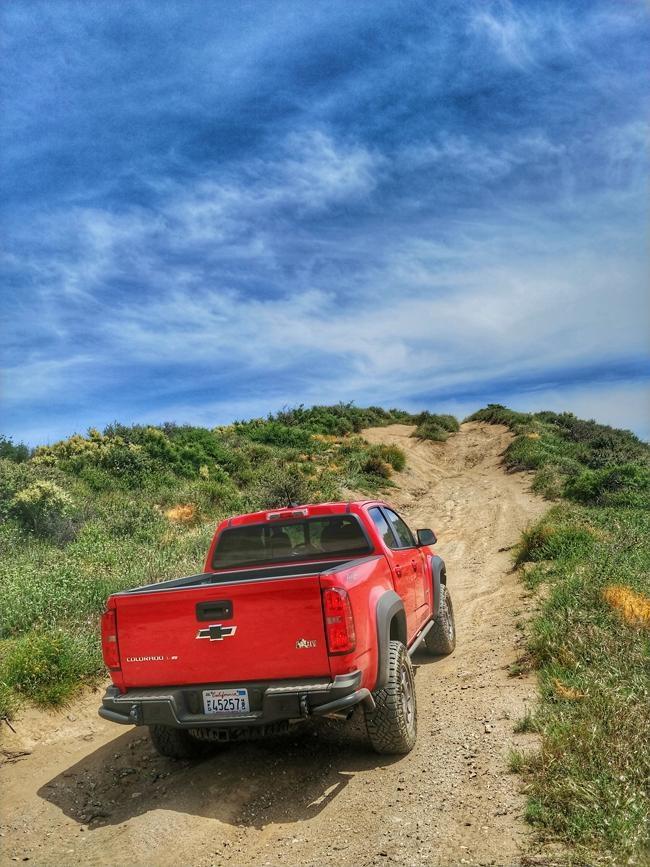 Bison is a Colorado ZR2 Outfitted For an Overland Journey:
The Colorado ZR2 drives great on a variety of surfaces from pavement to high-speed desert runs to light rock crawling. The folks at AEV took this platform and added what they would want to have if they were taking the truck on a journey to South America and back. That means adding a factory winch point, more robust steel bumpers, fog lights, and of course the massive expansion to the truck's already significant armor plating.
These new skidplates are made from "hot-stamped" Boron steel and cover five critical areas including engine oil pan, fuel tank, transfer case, and front plus rear locking differentials. There's also an optional dealer installed transmission platting too. Thickness ranges from 1.6 mm to just over 3 mm and while it doesn't make your truck invincible, it's designed to help compensate for unintended - but inevitable rock strikes. Compared to the standard aluminum skid plates, Boron steel is extremely strong, lightweight, and resistant to gouging. Plus it sounds cool.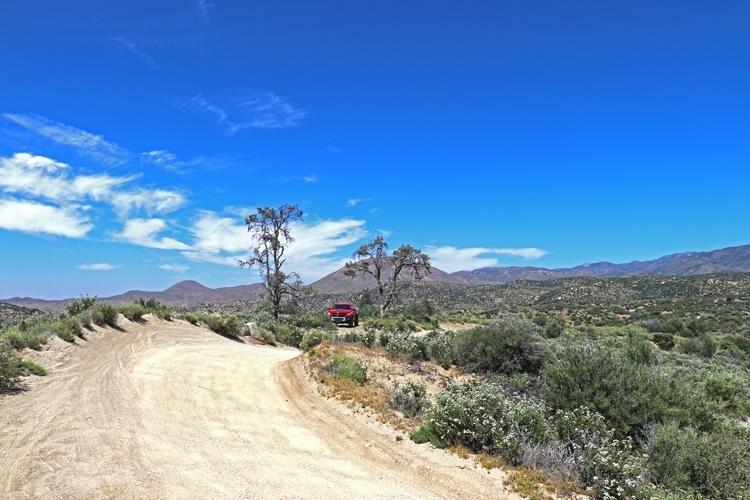 Exploring Trails In the San Bernadino Mountains
One of the things I absolutely love about living in Southern California is that unlike almost any other part of the country, we have a vast variety of terrain. Despite this, I normally spend my time offroading in the desert. I love the wide open landscape and fast sandy washes plus the feeling of literally floating over the sand as you speed through it. However, after a while that gets old and it's time for a change of venue. That's why I wanted to try some new trails and I headed north to the San Bernadino Mountains just east of Los Angles and Orange County.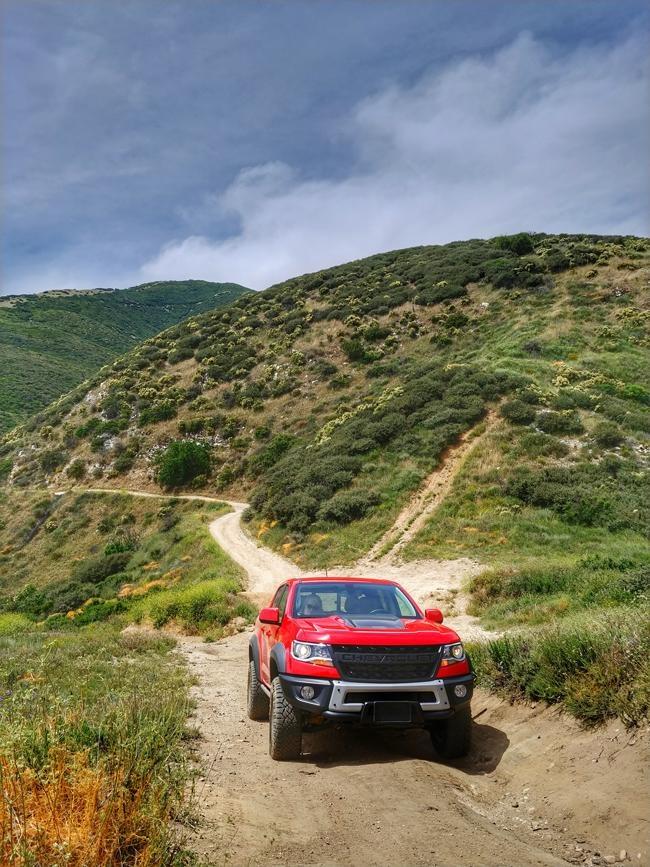 While hardly a substitute for the mountains that I dream of exploring in Utah and Colorado, these trails offer a significant challenge with a mixture of steep terrain, narrow roads and steep drop-offs.
The three trails we explored were Sugar Pine, Sawpit Canyon via Baily Forest Road (turned around because parts of the trail were too narrow and too far of a drop for comfort with a new truck), and at the top of the mountains we explored the Willow Creek OHV Trail.
Willow Creek was my favorite of these three trails since it avoided most of the shelf road action that I'm not a fan of. While there's still elevation changes, you don't have that fear of dropping into the canyon below you.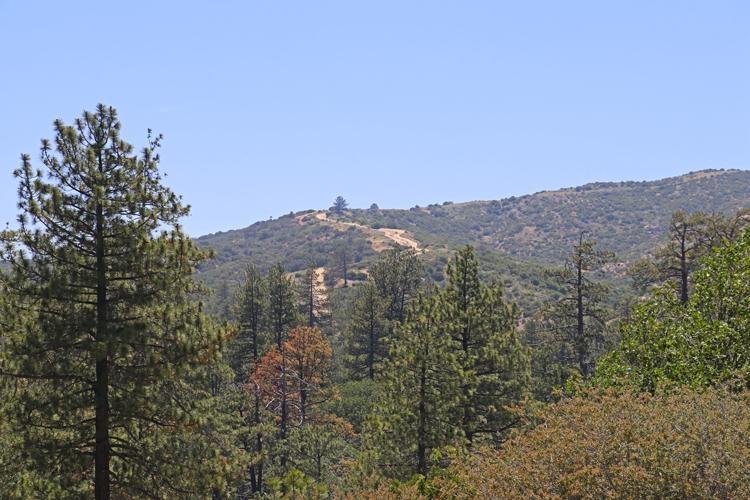 The Chevrolet Colorado ZR2 Bison is available now as a trim level upgrade for $5,750 and if you are planning to take it anywhere that might have rocks - it's worth the money!