In an ideal world, ever hotel room and especially cruise ship cabins would come complete with plenty of extra plugs or even a power strip but that's just not the case. While I travel with a powerstrip now to help with this challenge, the reality is that it is a bulky solution that still requires you to bring the power chargers as well. That's why I was excited to check out the UltimatePower solutions from EZQuest. They come in three different configurations including 65W, 90W and 120W so you can charge your phone, tablet, and laptop all from one charger!
The three models are essentially the same except for the dimensions are progressively larger and all but the 65W version have two USB-C PD charging ports. For the purposes of this post though, we're going to focus on the model that they sent that offers up to 65W of power.
One of the first things that you'll notice is that this charger is very compact. Compared to the standard 61W Apple charger, it is 45% smaller while offering more functionality.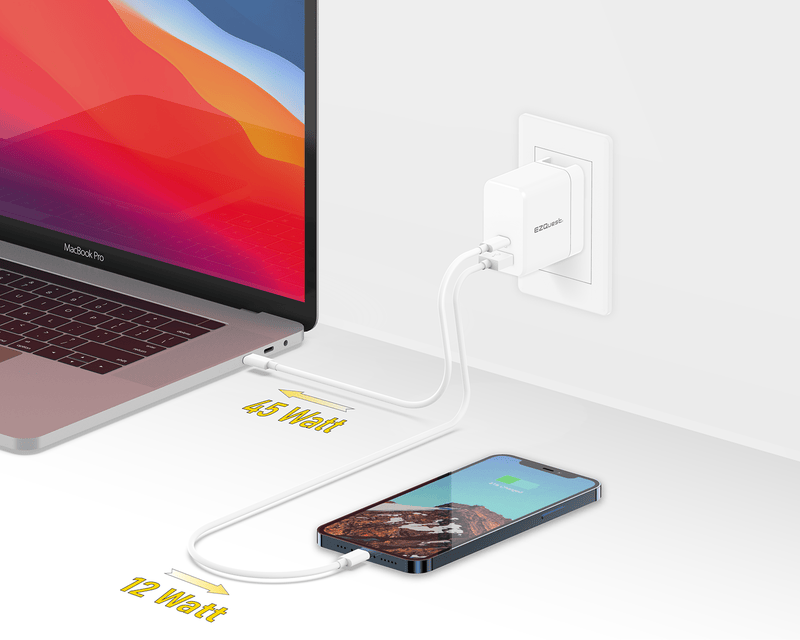 You can charge one device at up to 65W or two devices simultaneously with the USB-C PD port dropping down to 45W and the USB-A port providing up to 12W of power. This will allow you to charge your laptop and phone together but not at full power (you'll want to upgrade to the 90W or 120W versions if that's your objective.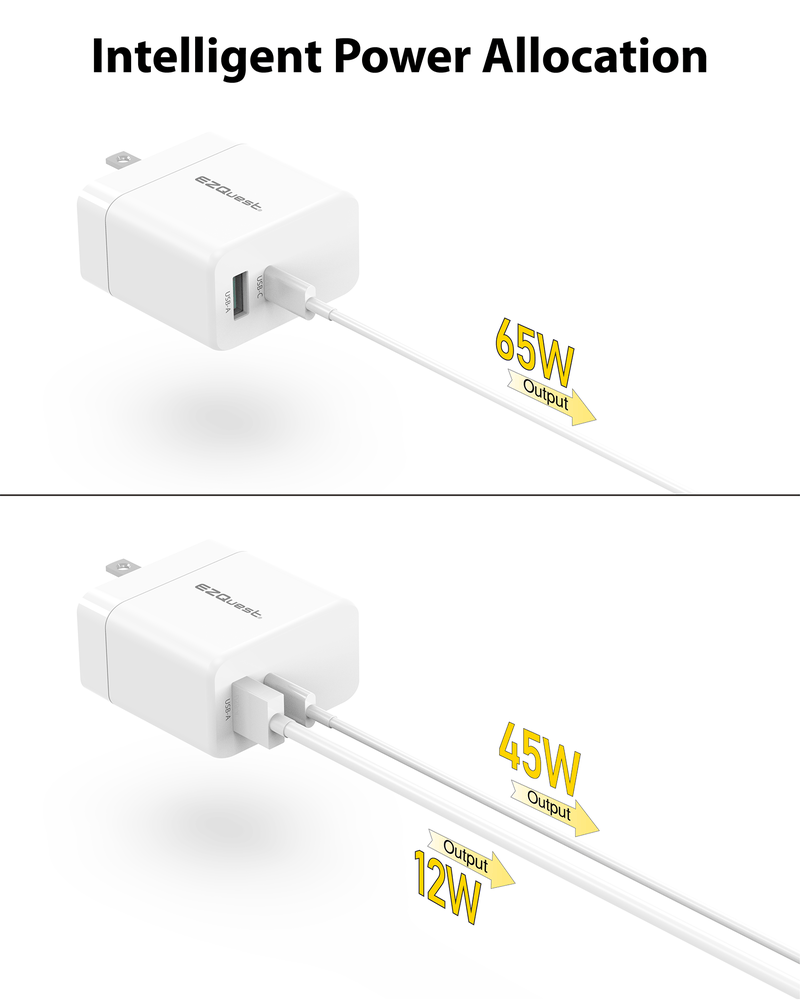 For folks that travel with a partner who needs to charge their laptop as well as a phone, this would allow you to charge all three devices from one outlet using one power charger!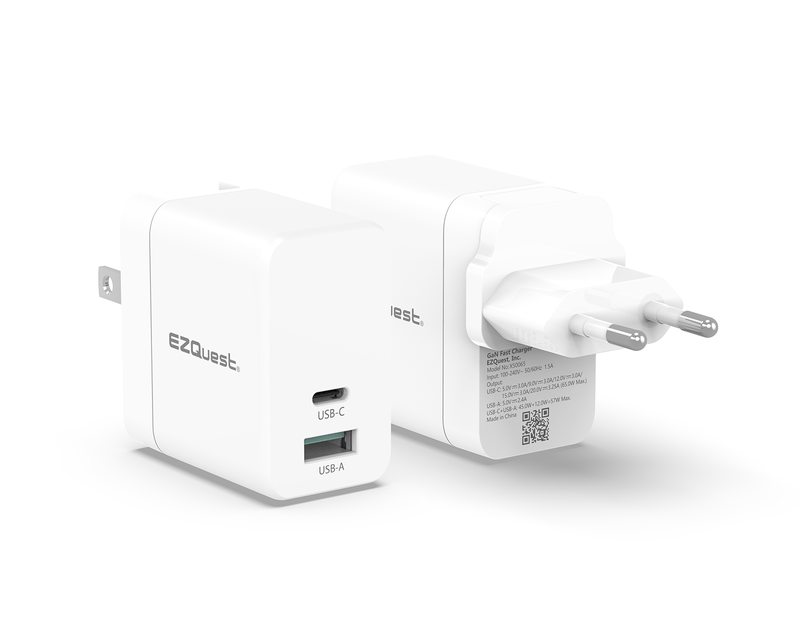 Additionally, I like the fact that all three models feature foldable metal prongs so it is that much more travel friendly and it also includes a slide-on adapter for European power sockets so you can utilize those otherwise unutilized Euro-plugs on planes and cruise ships as well as being able to plug your gear in directly when traveling to Europe.
The packaging features impressive quality as well with a very nice box and an included braided 2-meter Charge and Sync USB cable.
You can purchase this online from EZQuest for $59.99.