There's a lot of great Bluetooth speakers on the market right now at a variety of different price points but it's not often that I find one that I actually want to keep and use. That's how I felt about the Esquire Mini when I received it in a gift bag a few months ago and so I am thrilled to be able to share it with you today. It's pretty darn near the perfect speaker in a lot of ways - looks great, sounds great, compact enough to travel easily, and serves as more than just something to listen to music with.
The main function of a Bluetooth speaker is typically to listen to music with your buddies at a party or around the house when your phone's speaker just won't do.
What I love about the Esquire Mini from Harman / Kardon is that it also functions as a conferencing system. As many of you know, my wife and I run this site together and so we do a bunch of conference calls with vendors, PR people, and members of our writing staff. While our mobile phones are among the best out there, it simply can't match what I used to have in my corporate job when it comes to doing a true conference call. The Esquire Mini comes darn close to those systems costing many hundreds of dollars more.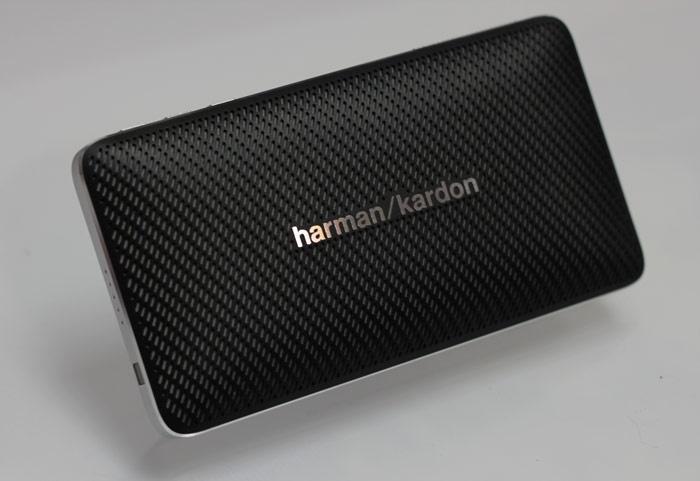 On top of that, the music sounds great coming from it despite how compact it is and it has an 8-hour battery that can even recharge other devices through the USB port. Simply prop it up with the built in kickstand and you're ready to rock.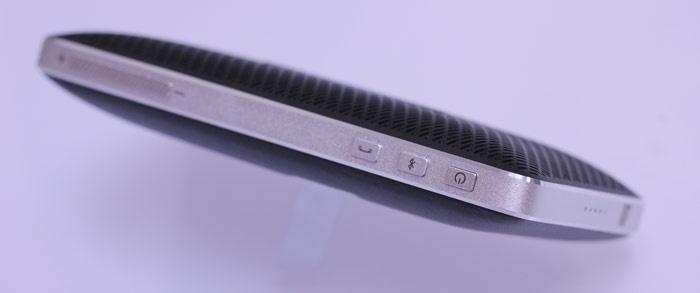 The Esquire Mini can be purchased for $149.95 from the Harman / Kardon website with free 2-day shipping.