Genesis is one of the newest luxury automotive brands and frankly I wasn't terribly excited about it from what I had seen at the Chicago Auto Show Last year. While the cars were pretty, elements of the car simply didn't feel "luxury" even if they looked phenominal. Despite this, I was extremely excited to have the opportunity to test out the GV80 last month and put it through it's paces for a week. After a day or two of driving, my opinion changed completely and my view now is that Genesis is one of the most exciting car brands on the market.
Visually, everything about the GV80 is stunning. the grille is bold but refined, the rear has a bold, confident look with distinct lines and the rear evokes the look of luxury European SUV. Inside, the same is true with luxury touches like quilted leather seats, mood lighting, massaging seats, and even a configuration option that adjusts the seat based on the inputted height and weight of the driver.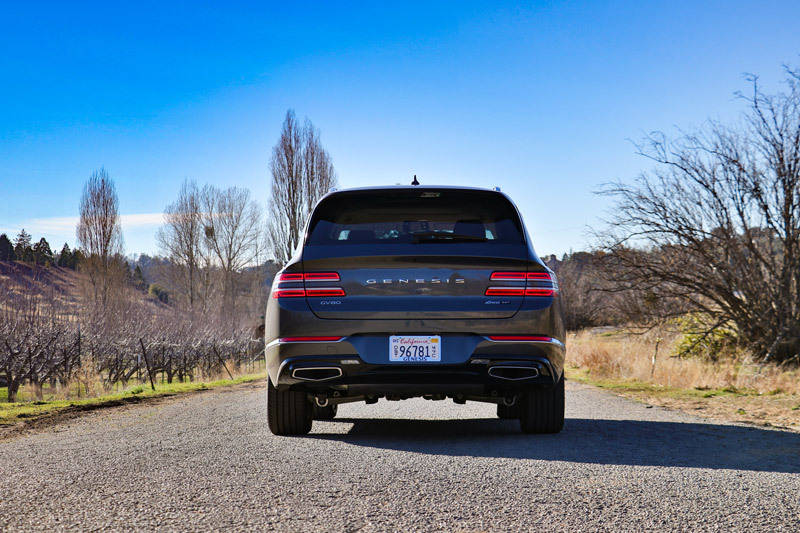 The challenge is two-fold though. The first is that Genesis simply hasn't built a brand that allows it to be immediately accepted alongside Lexus, Audi, Mercedes, Porsche, or frankly even Infiniti. Kia and Hyundai still have a reputation of being low-cost Korean brands. This is despite both of these companies producing some of the best cars in any segment available today. The second is that as a "budget luxury" brand, there are certain compromises that they made for both cost savings as well as fuel efficiency. The most glaring example is the door handles and the weight of the doors when you close them.
With a luxury SUV, I expect metal door handles and a certain weight that confers a feeling of quality and craftsmanship. That just isn't the case here and there were other elements where I had this experience in the first few hours behind the wheel.
Then, I just decided to relax and enjoy the experience. That's when I started to truly fall in love with the Genesis GV80 and began to realize that the reason why they are putting this vehicle in the hands of guys like me is to attack the first challenge that I identified above. This isn't Lexus or Mercedes. The Genesis GV80 is something unique. It is a Genesis.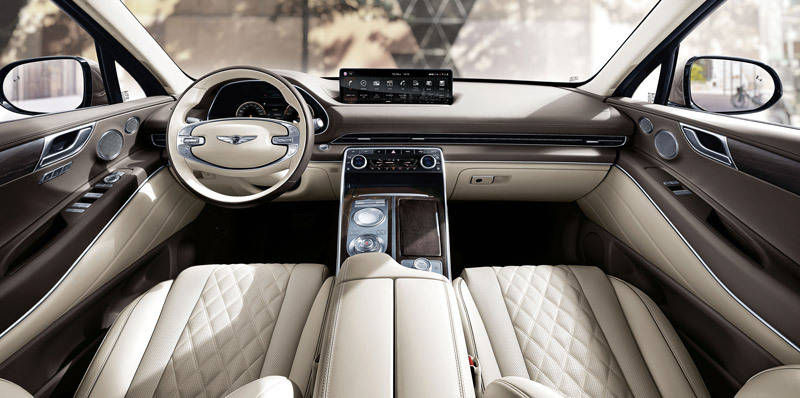 Simply put, the GV80 is EVERYTHING that I LOVED about it's sister vehicle, the Hyundai Palisade - but upgraded. While I felt that the Palisade was a bit underpowered, the GV80 that I had for review, features the optional 3.5L twin-turbo v6 with 375 hp. While I felt that the Palisade could have handled better in corners the GV80 handles like a dream and is much quieter too due to various sound deadening enhancements that include active noise canceling. The other thing that the GV80 improved on was the rear luggage space. While the Palisade is clearly targeted at families looking for a 3-row SUV and hauling kids is maybe more important than hauling stuff, Genesis's GV80 comes primarily as a very comfortable 2-row SUV. However, there is one configuration that does feature an available 3rd row.
What really impressed me though, was the tech including one specific feature that - just as dynamic cruise was a must have 5+ years ago when I saw it first on a Hyundai - is now a MUST HAVE on any new vehicle. Remote Smart Parking Assist allows you to move the car forward or backward from a parking space to allow better access. To some folks living in surban areas with wide parking spaces this might seem like a silly gimmick. To folks who live in urban area and are forced to deal with parking garages on a regular basis, being able to walk the car out of a space so you can fully open the doors is a dream.
Remote Smart Parking Assist is also available on other vehicles in the both Hyundai and Genesis's lineup so it is very exciting to see that this is not a feature reserved only for those who can afford luxury SUVs. For instance, it is also available on the Hyundai Sonata Limited.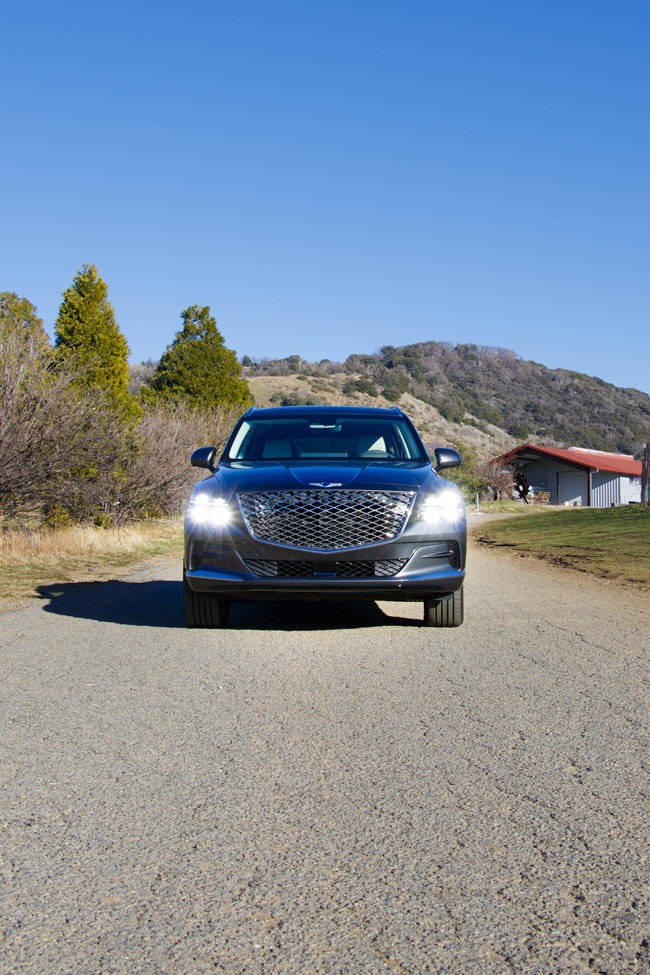 The final thing that I feel deserves to be talked about is safety. For the most part, all cars today have a strong set of safety features but those are usually just check marks on a list of features we copy out of a press release. Unfortunately we all got to see that safety features save lives and in a very graphic example, Tiger Woods rolled the vehicle that he was driving several times and while both of his legs had fractures he survived what might very likely have been a fatal accident in another car built just a few years ago.
In addition to a full suite of cutting edge electronic safety features and sensors that all come standard. Inside the cabin the GV80 features 10 air bags to protect the driver and occupants. While this is important, it is equally important to note that brands like Audi feature standard front airbags but rear passengers are only protected this way if you purchase the rear-passenger side air bags option. While it is likely that most vehicles you will find on dealer lots will have pre-selected this option, the fact that Genesis isn't playing games with what's included or not is an important aspect of their design philosophy.
In the case of this crash, these features plus the fact that Tiger was wearing his seatbelt, likely saved his life. Genesis's other vehicles the G90 and G70 have already received the IIHS Top Safety Pick rating and it is expected that the G80 and GV80 will receive a similar rating once the tests have been completed.
After a week of driving the 2021 Genesis GV80 on terrain ranging from highway traffic jams to gnarly mountain roads I can say that this is now my favorite mid-sized SUV under $100,000. Not only is it practical in terms of comfort and space, the GV80 was packed with technology and was downright thrilling to drive on roads where you could let loose a little bit. With a starting price of $48,000 and an "as tested" price of $63,800 this is a fantastic value as well.
While the brand is working hard to associate itself as one of the world's top luxury car brands ... they have already begun to deliver on this promise with vehicles like this. I can't wait to experience others in their portfolio.